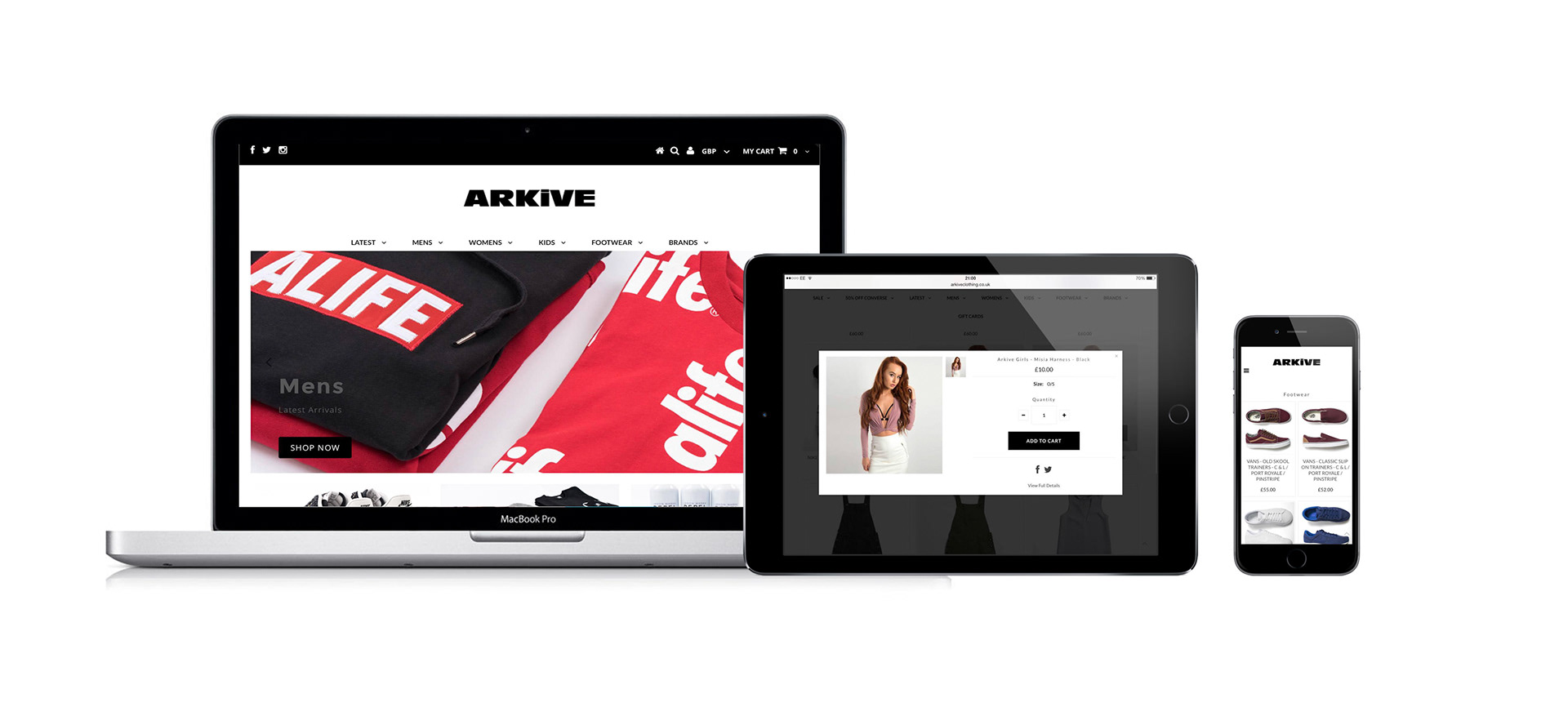 I worked for Arkive Clothing, an independent streetwear retailer based in Scotland for almost five years, beginning as the womenswear manager and buyer. During this time my passion for photography and brand development was noticed by the owners of the company and I was chosen to design and develop the e-commerce website for Arkive Girls as the company were looking to bring this in house, instead of outsourcing to their current provider. 
The website took on many iterations in what was a two year project. From a standalone Arkive Girls website, to merging with the men's and kidswear ranges to produce a more customer friendly shopping experience. The mission was clear, to create a user-friendly, engaging shopping experience that reflected the brand and generated sales.
Working in collaboration with developers based in Poland, the first iterations of the Arkive Girls website was created starting with wireframes, production of both low fidelity and high fidelity prototypes and focusing on the customer experience. We held a few customer workshops to get to know our customers better and gain key insights. We found that with a younger audience, the majority of our sales were coming from mobile users and made sure we focused heavily on the mobile experience.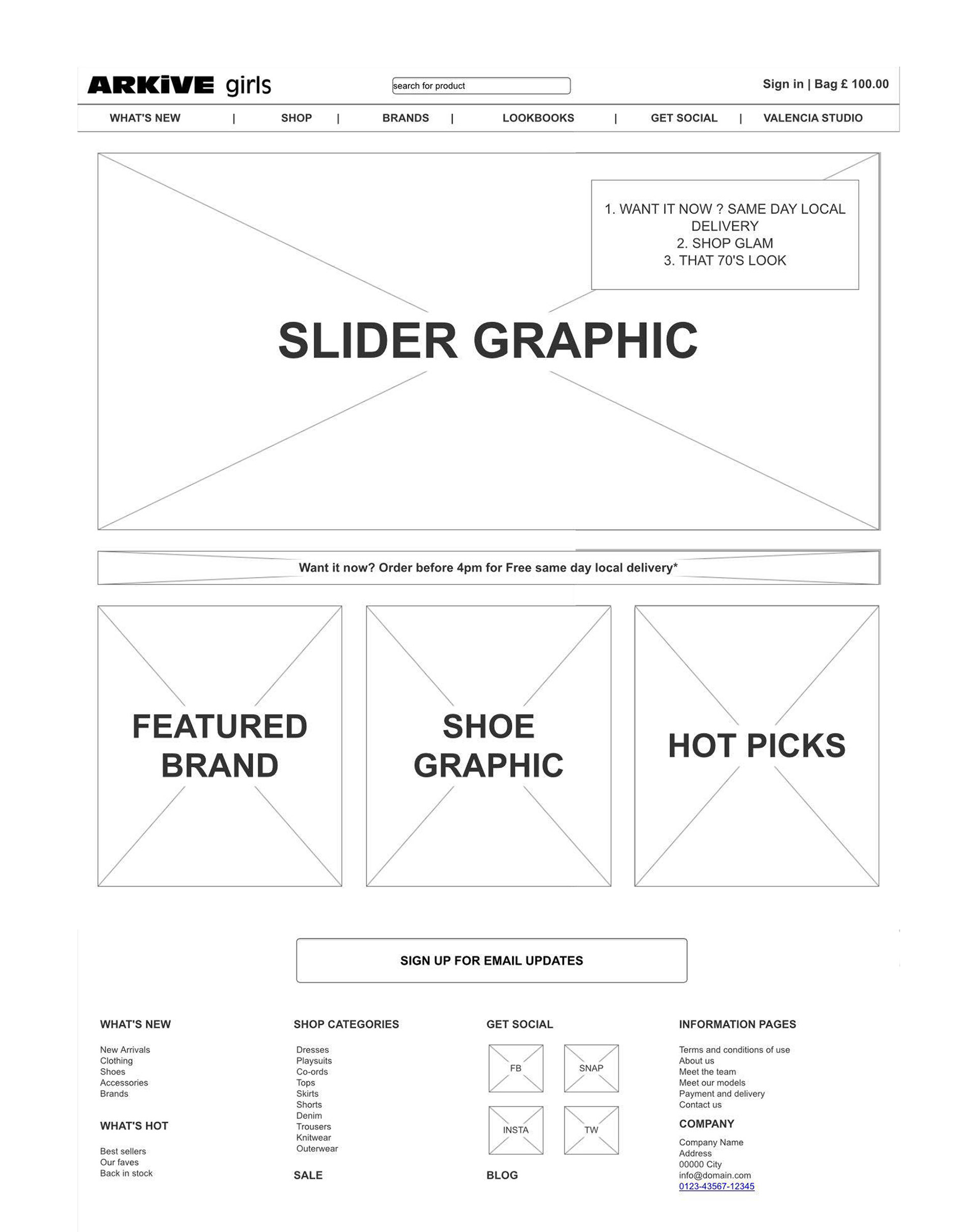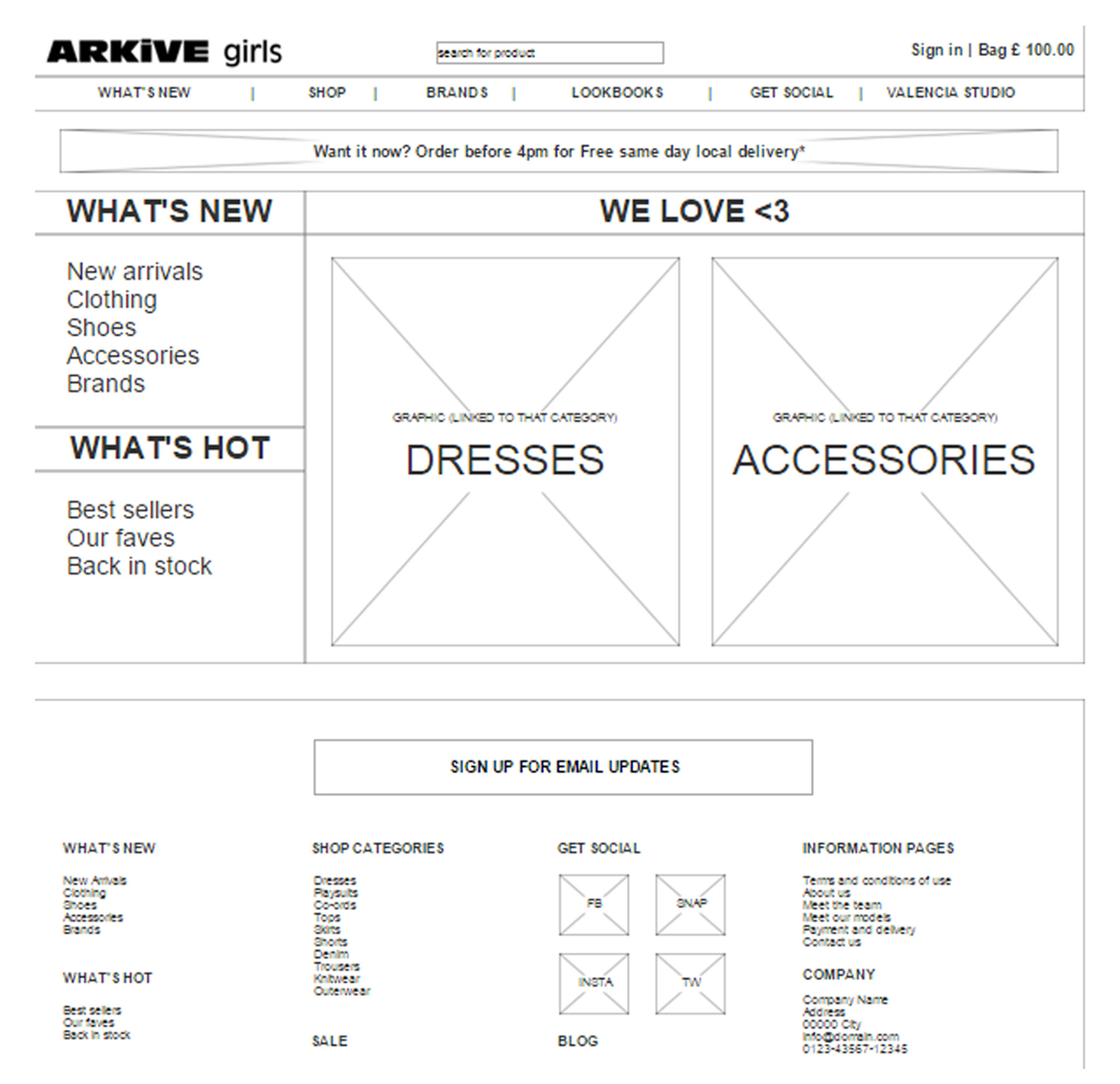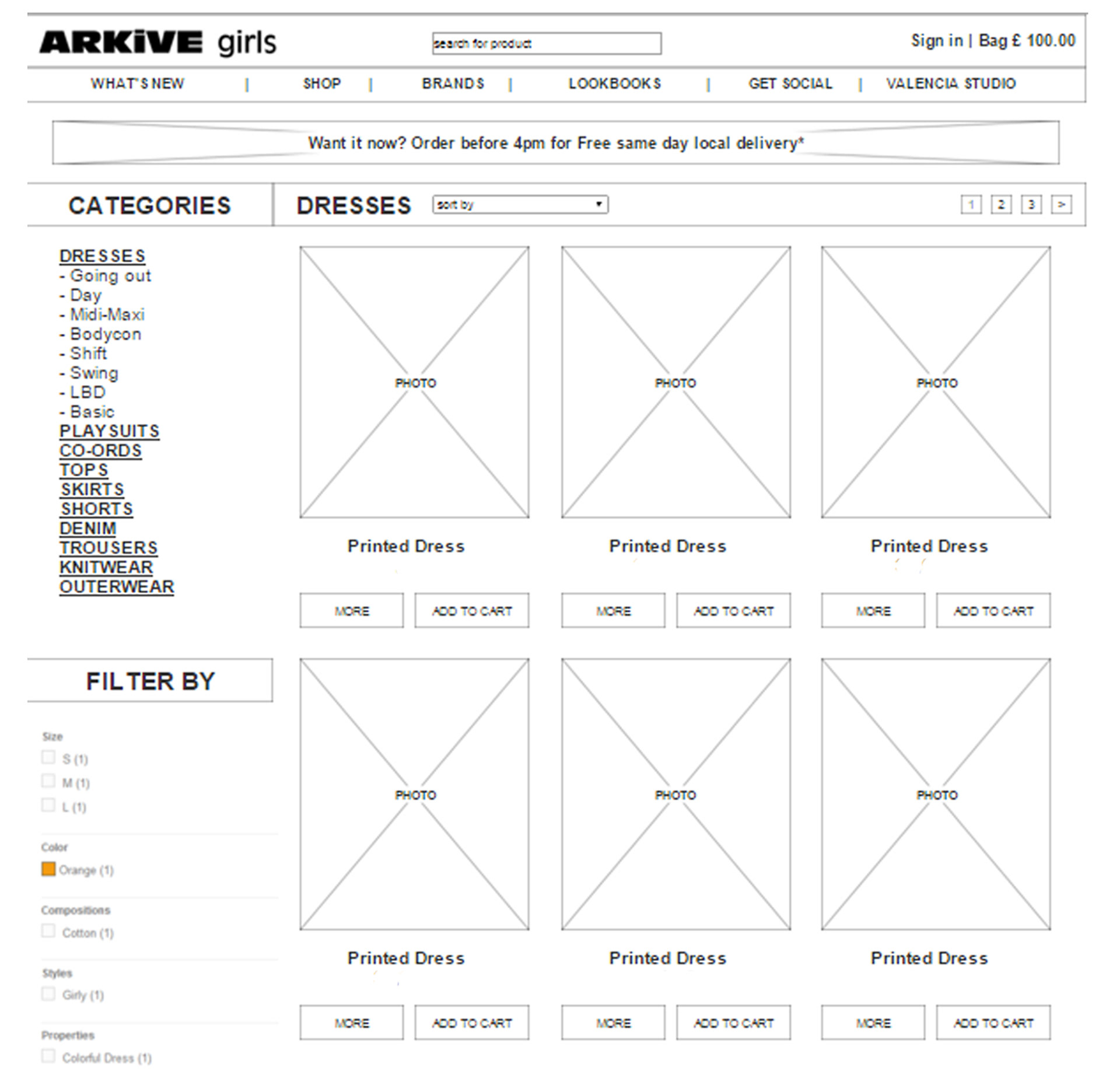 The wireframes allowed us to prioritise the different information create a hierarchy for what was essential, desirable and unnecessary information. We wanted to be able to give the customer the right amount of information so that they could make an informed choice, but not be overwhelmed by the amount of information on offer. This then led to creating WYSIWYG and working prototypes so that we could conduct user testing and re-iterate with the insights gained from this.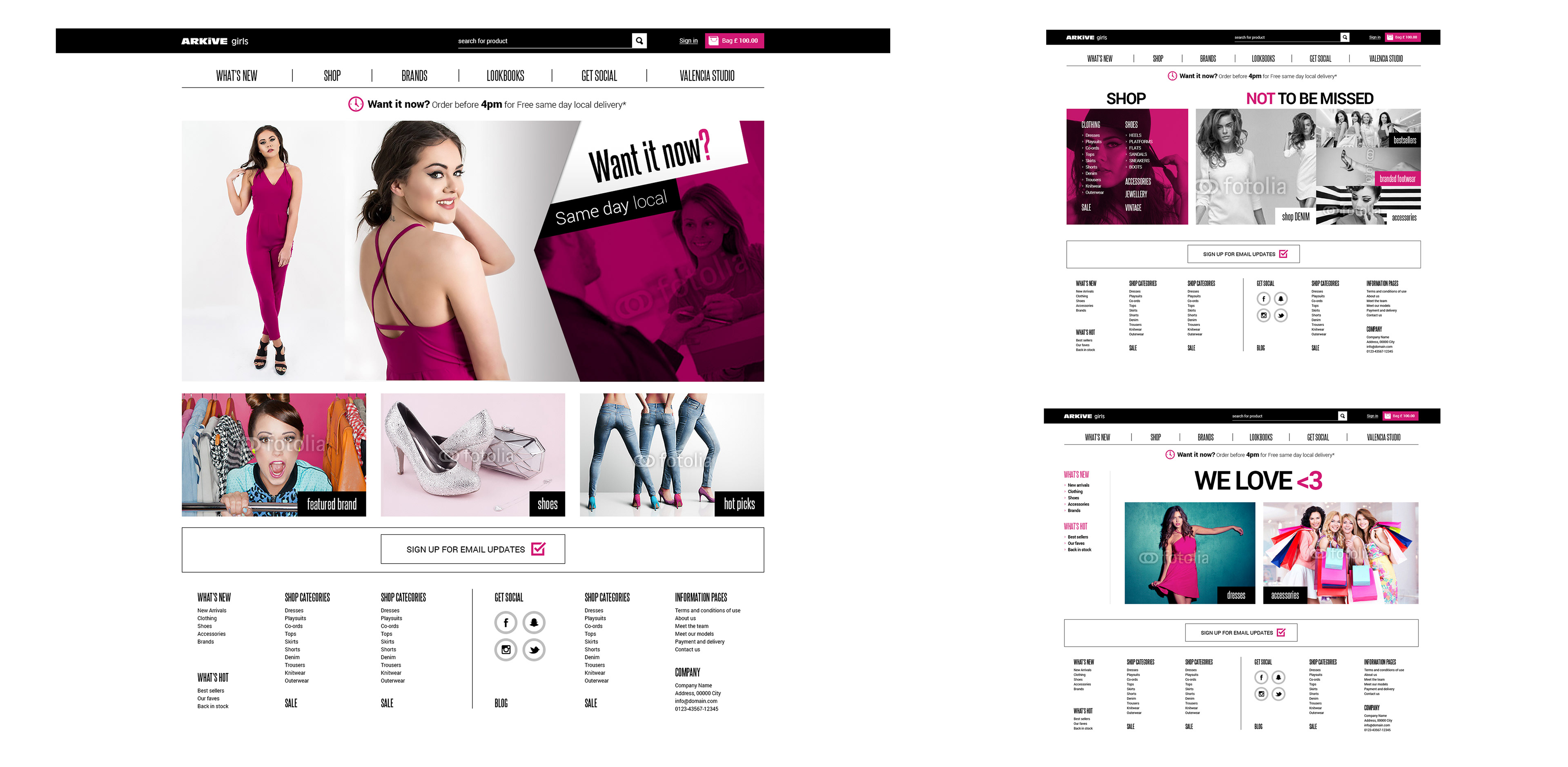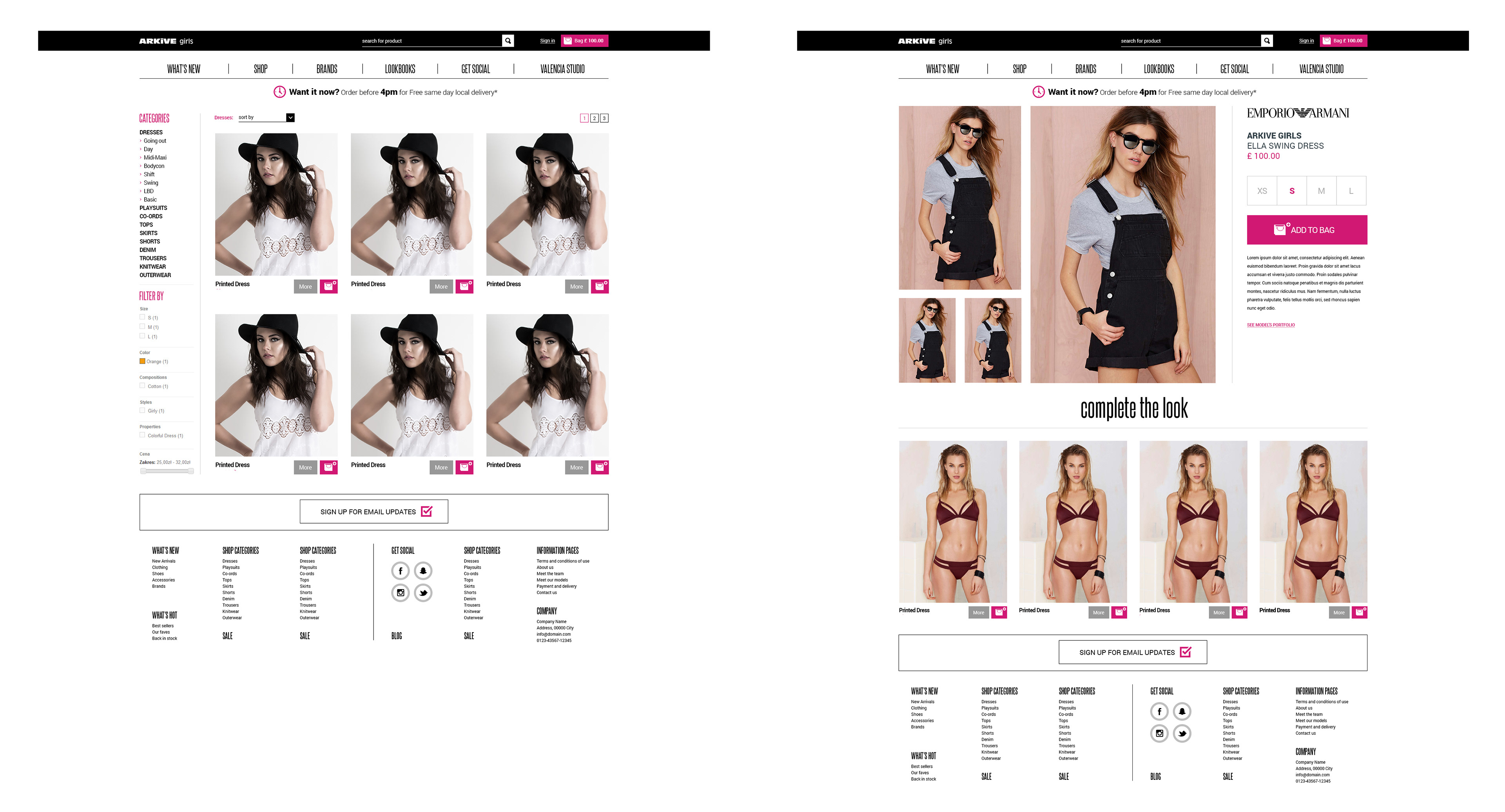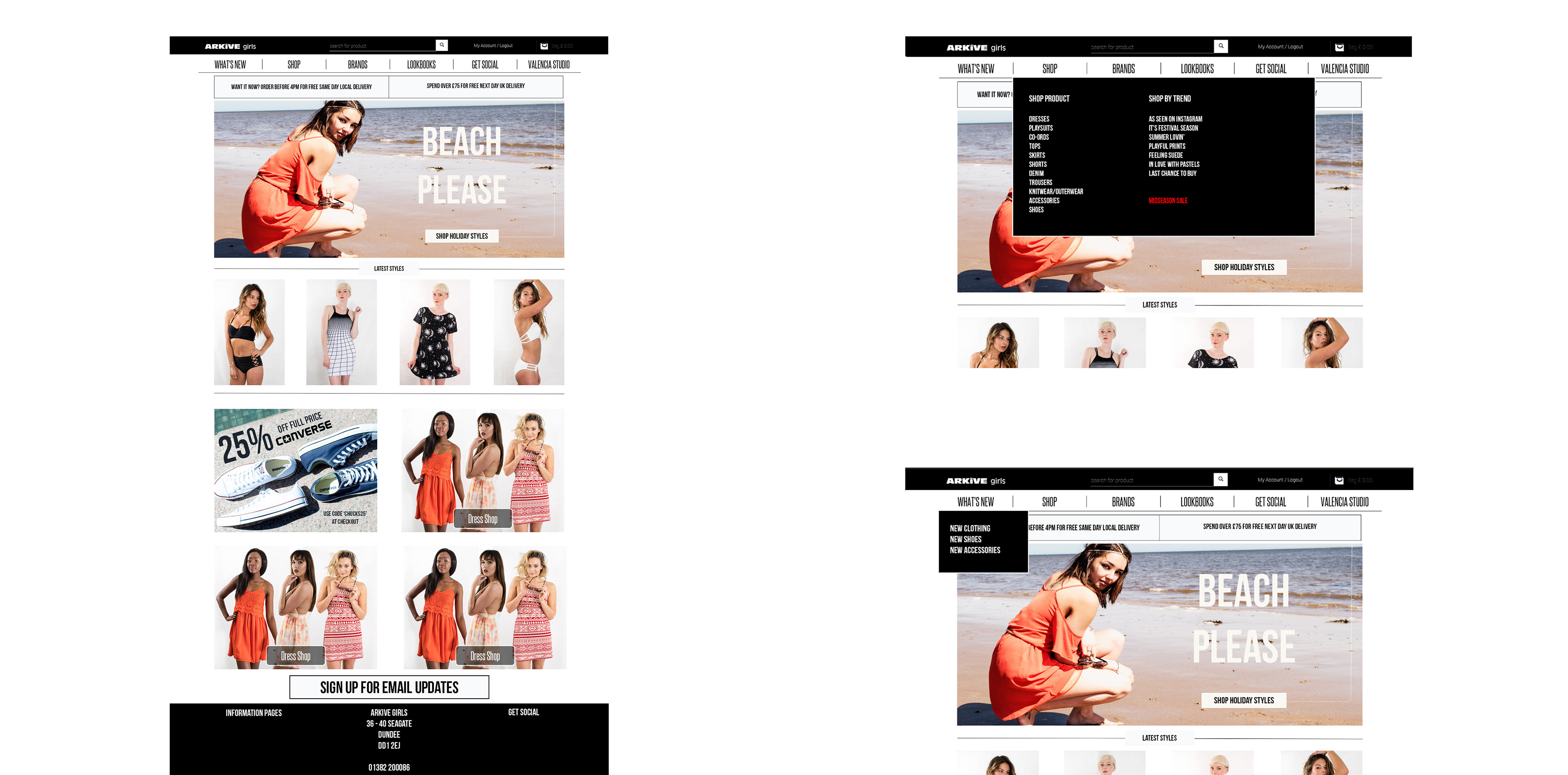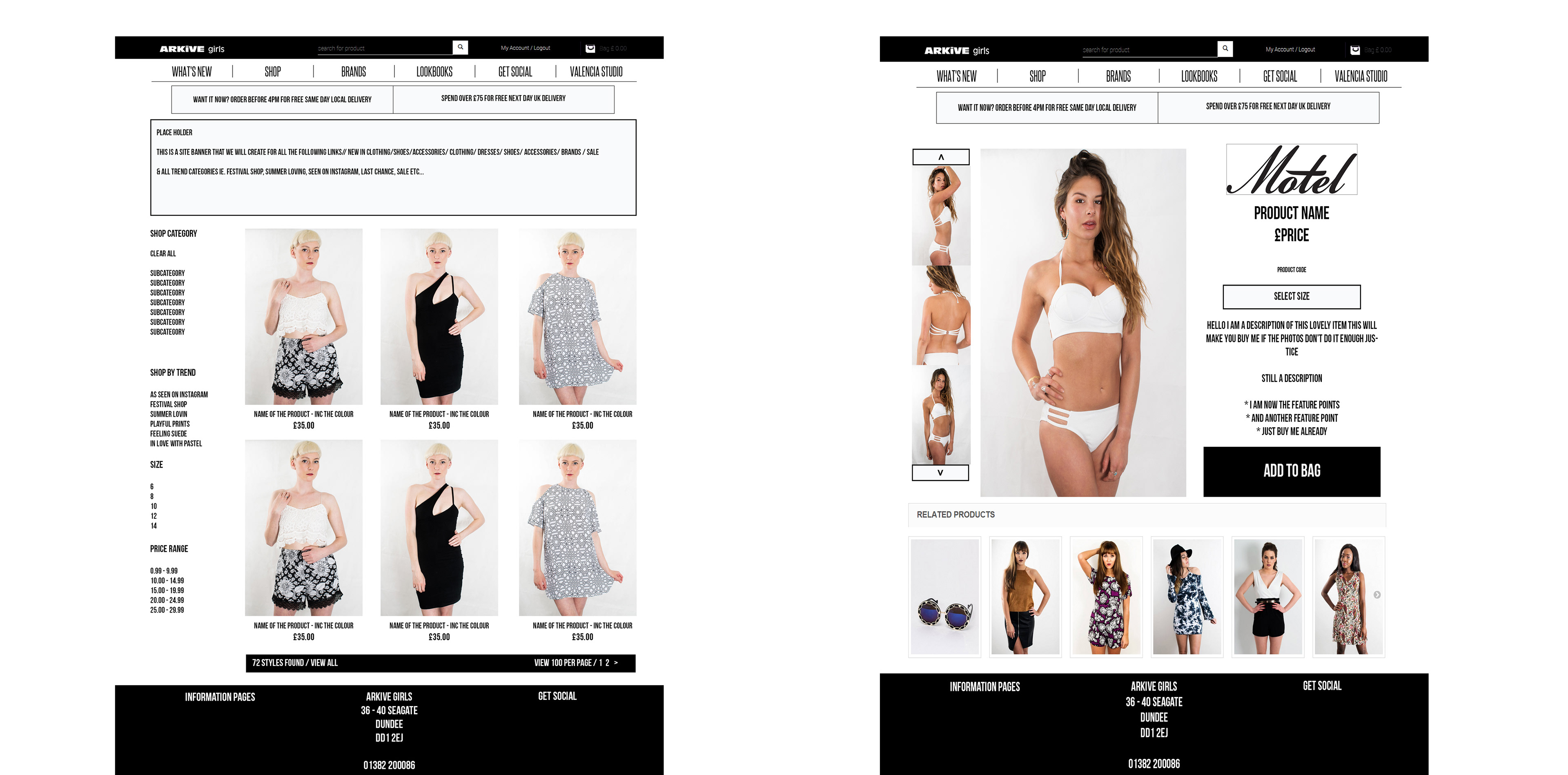 Being a very small team of 2/3 who were not only developing the site, but also managing the working site and updating it regularly it meant being skilled at multiple elements of running a website. We created all our own content, using our experience of the shop floor, our customers and the industry to create suitable content for our users. This kind of in depth knowledge of our customers, what they were wanting to purchase and knowledge of their spending and shopping habits really aided us in delivering a user - friendly website, where our customers were at the heart of the project.


It was at this point, that the decision was made to amalgamate the websites and not to continue the Arkive Girls standalone website as it was too confusing for our customers and we wanted to work on a more seamless shopping experience for customers wanting to shop our full range. This meant that the design, branding and information hierarchy needed to be reconsidered taking in to consideration insights gained from the existing menswear and kidswear site. 
We also changed platform at this time as the developers of Arkive Girls were using Prestashop and the developers for the main site had created a custom platform. However, we wanted to have full control over the design and be able to integrate the stock system as this was a huge issue with the existing sites. Where stock had sold and we couldn't update this manually quickly enough. 
Here are a few of the design ideas for merging womens, mens and kidswear.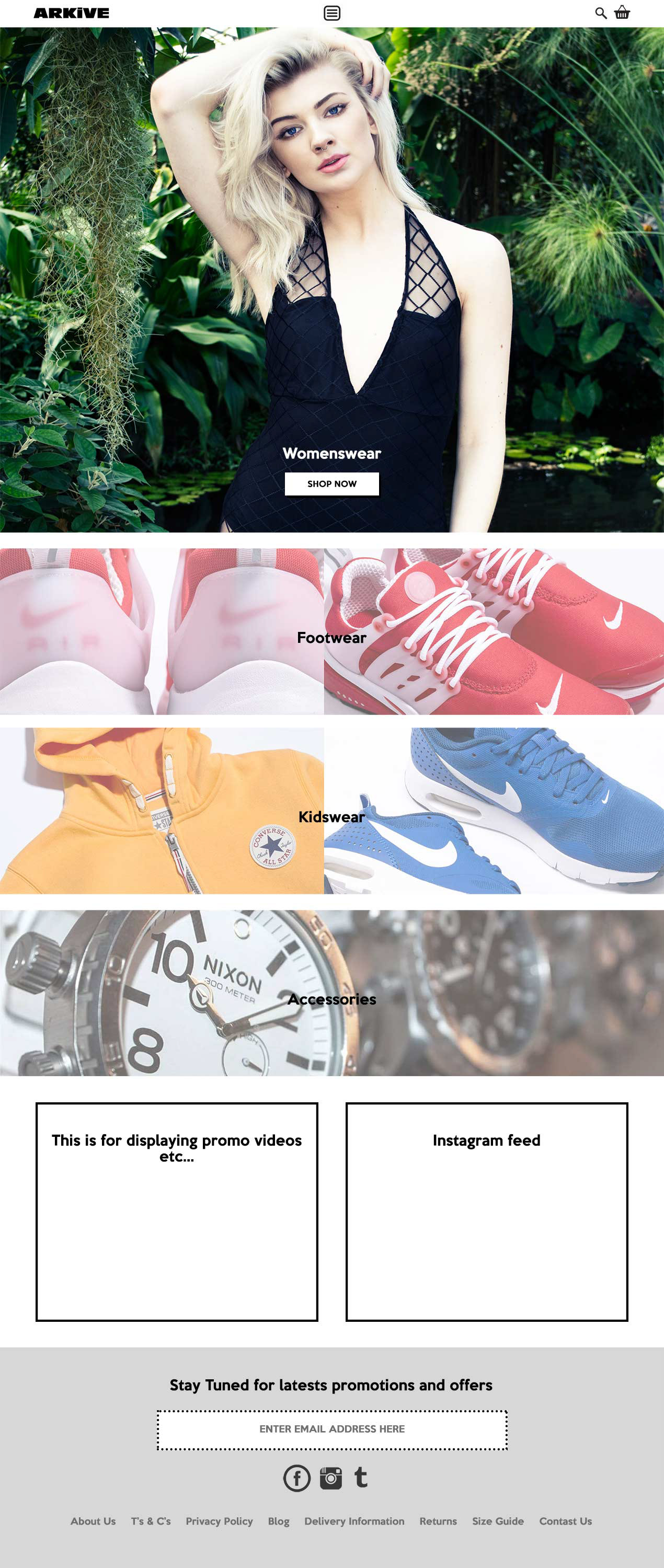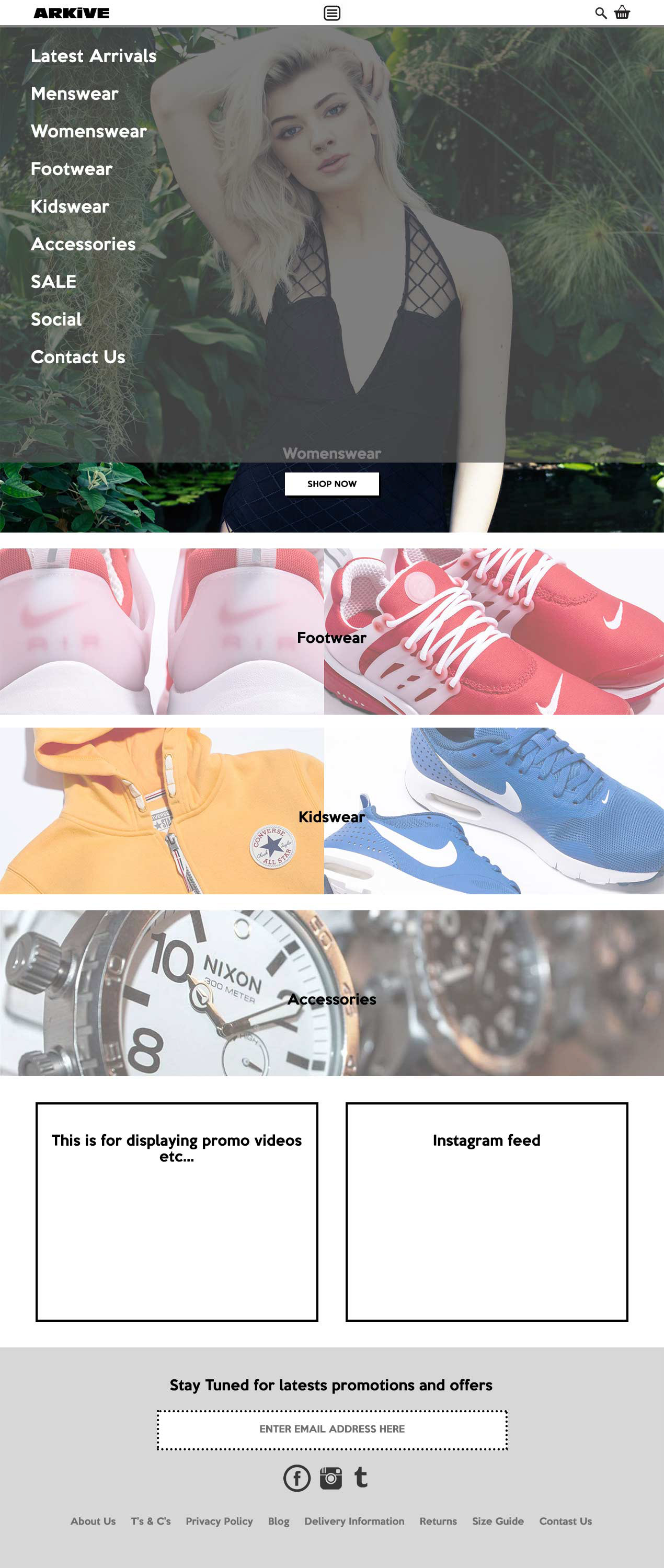 Overall this was an incredible professional experience, to work with multiple teams of designers, developers, content generators, models and other industry professionals. It was actually this project which inspired me to return to university and discovering the Digital Interaction Design course at DJCAD. I can not put in to words the amount of skills I was able to obtain and enhance and how much I felt I learnt throughout this experience. It was quite unique in the sense that I had to learn on the go, absorb as much from the other experienced professionals around me, and
motivated my self development
within photography, graphics, content creation and brand development and awareness. 
Unfortunately, the website has now been decommissioned due to cost reduction within the company.