As part of the research trip I planned to go and visit the interactive's at Yalp in Holland, I have come to Copenhagen on the hunt for some of the Monstrum playgrounds in real life. I did contact them in advance, hoping to visit them at their studio and speak to some of the designers, but unfortunately they were too busy to accommodate the request - they have agreed to answer any questions I may have though. Which I intend to follow up on now that I have seen some of the parks in the flesh. I have decided to add to my blog everyday a descriptive story of what I have been up to with a few insights, with the intention of reflecting back on the week once I am home and can view each day as an experience simultaneously.
Monstrum was founded in 2003 by Ole Barslund Nielsen and Christian Jensen and as a company Monstrum focus on design, artistic and architectural quality. All aspects of creative working that I'm highly interested in, so to me their playground design work really stands out. Nielsen and Jensen met through the theatre world in Denmark, as they produced scenographies for the stage. Their storytelling theatrical background is very present in their playground design work and with my project's current interest in narrative, storytelling and roleplay, it seemed like a good fit to explore these playgrounds myself. And with almost 30km covered by walking today, I managed to see plenty!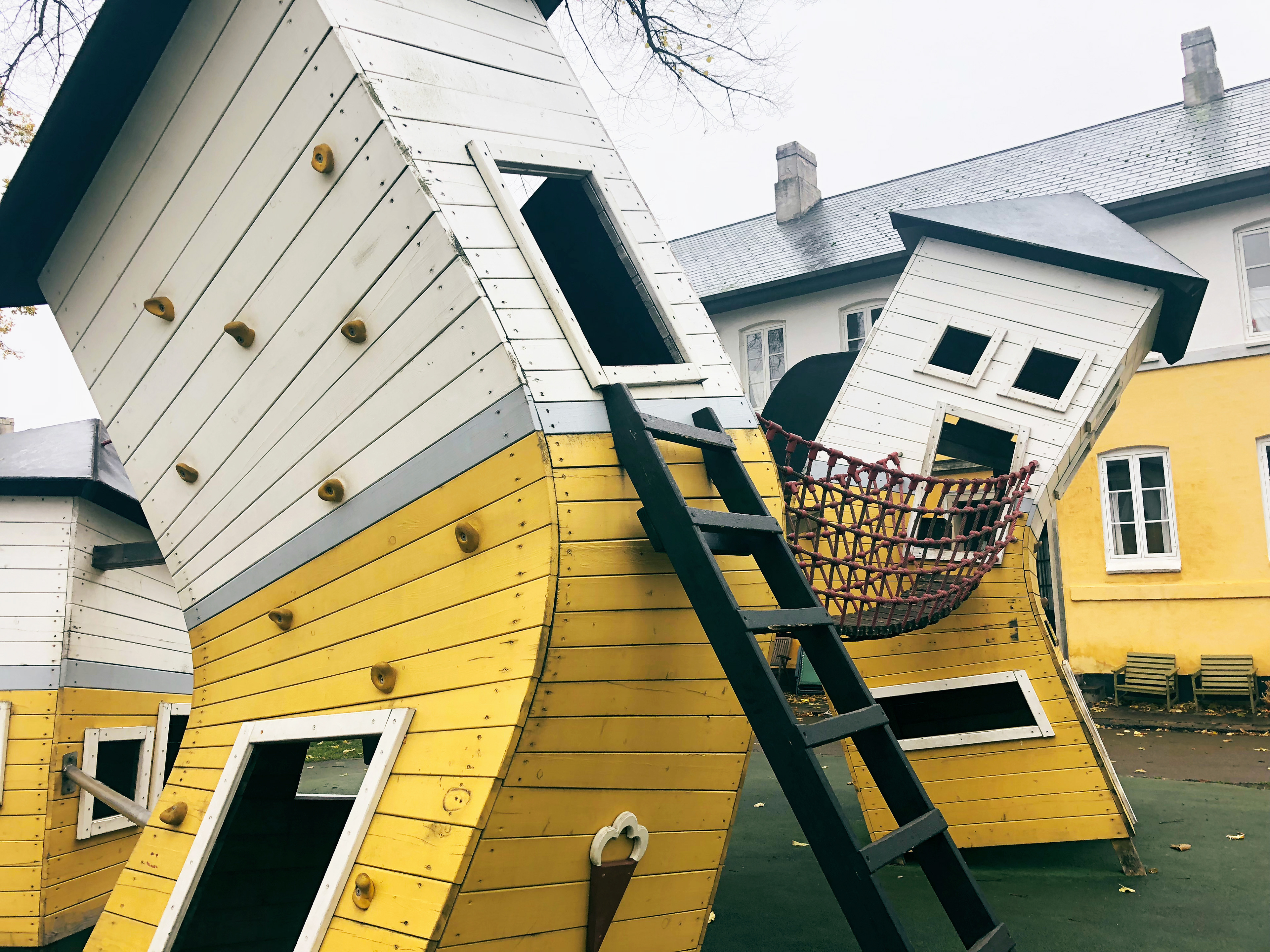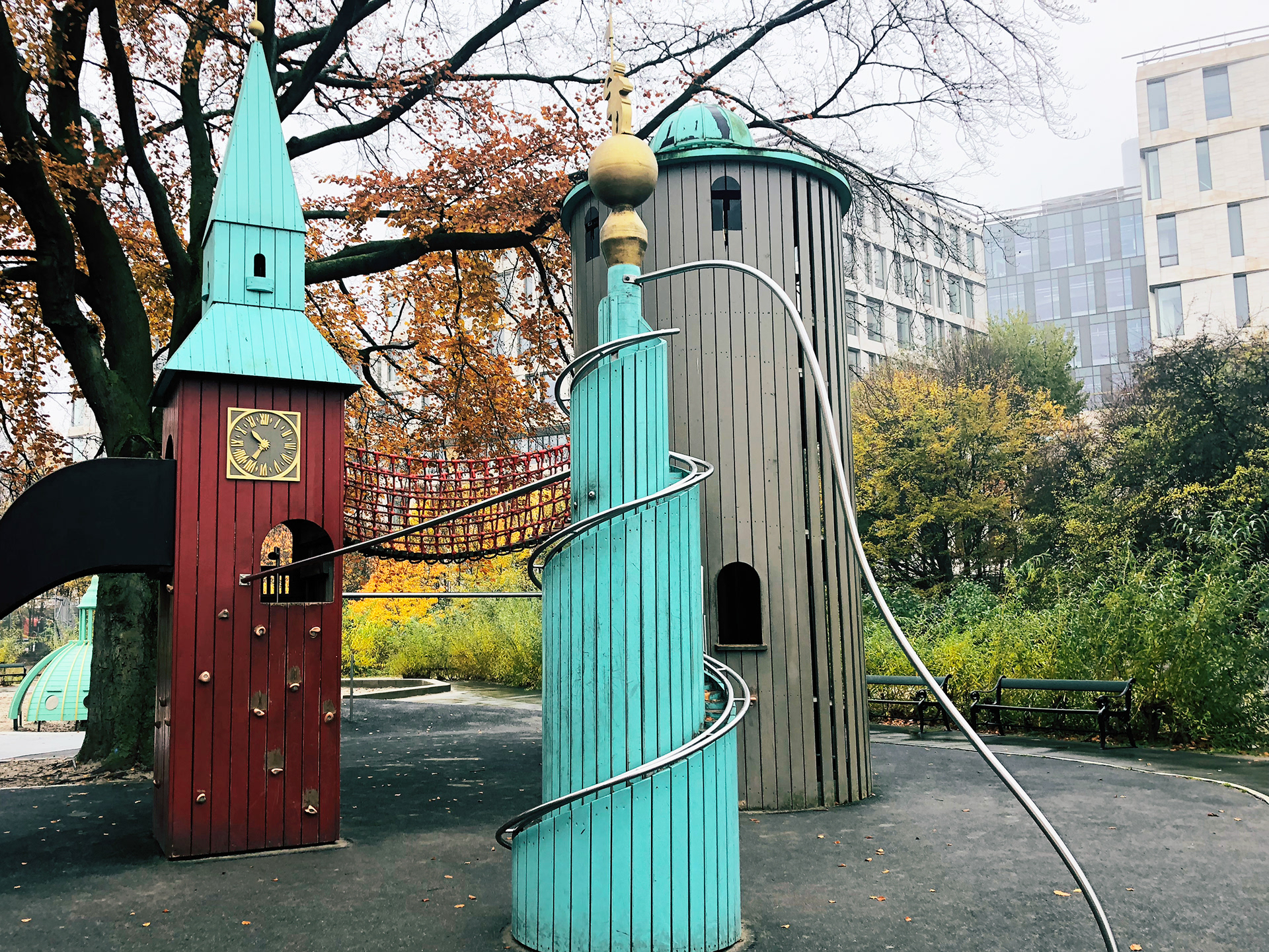 The first image shows "The Crooked Houses" in Brumbleby, a part of Copenhagen described by
Monstrum
 as an architectonic gem. In 1997 it was awarded the Europa Nostras prize for how it has been preserved and renovated. The idea was to use a design language that would reflect the neighbourhood but in a playful way. The second image is taken at "The Towers of Copenhagen" at Fælledparken. This playground also has integrated technological interaction and Monstrum suggests that features include the use of "new technology and sounds to encourage physical activity".
(for Monstrum's info on The towers of Copenhagen, see here.)
  I did discover some of the tech installed to the 'roof' area which was provided by a company called PlayAlive who are based in Vejle, Denmark. Which was definitely an interesting addition to a playground, one that when I was a child just wouldn't have existed.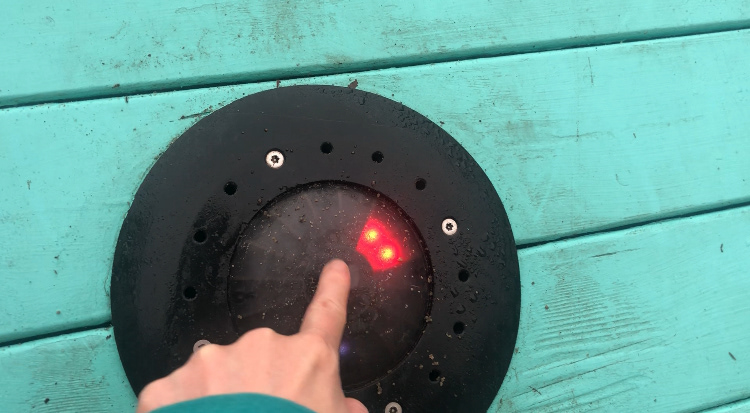 Lego House
I really love the aesthetic and quite abstract stories each of these parks tell. However, the parks which inspired me to look in to Monstrum in the first place are those which currently reside on Lego House in Billund they are more thematic towards adventure, which to me lends itself easier to Roleplay / small world play activities. I have made the decision to visit these, although because I need to be in Goor, Holland for Wednesday to speak to Yalp interactive, it will have to be another time.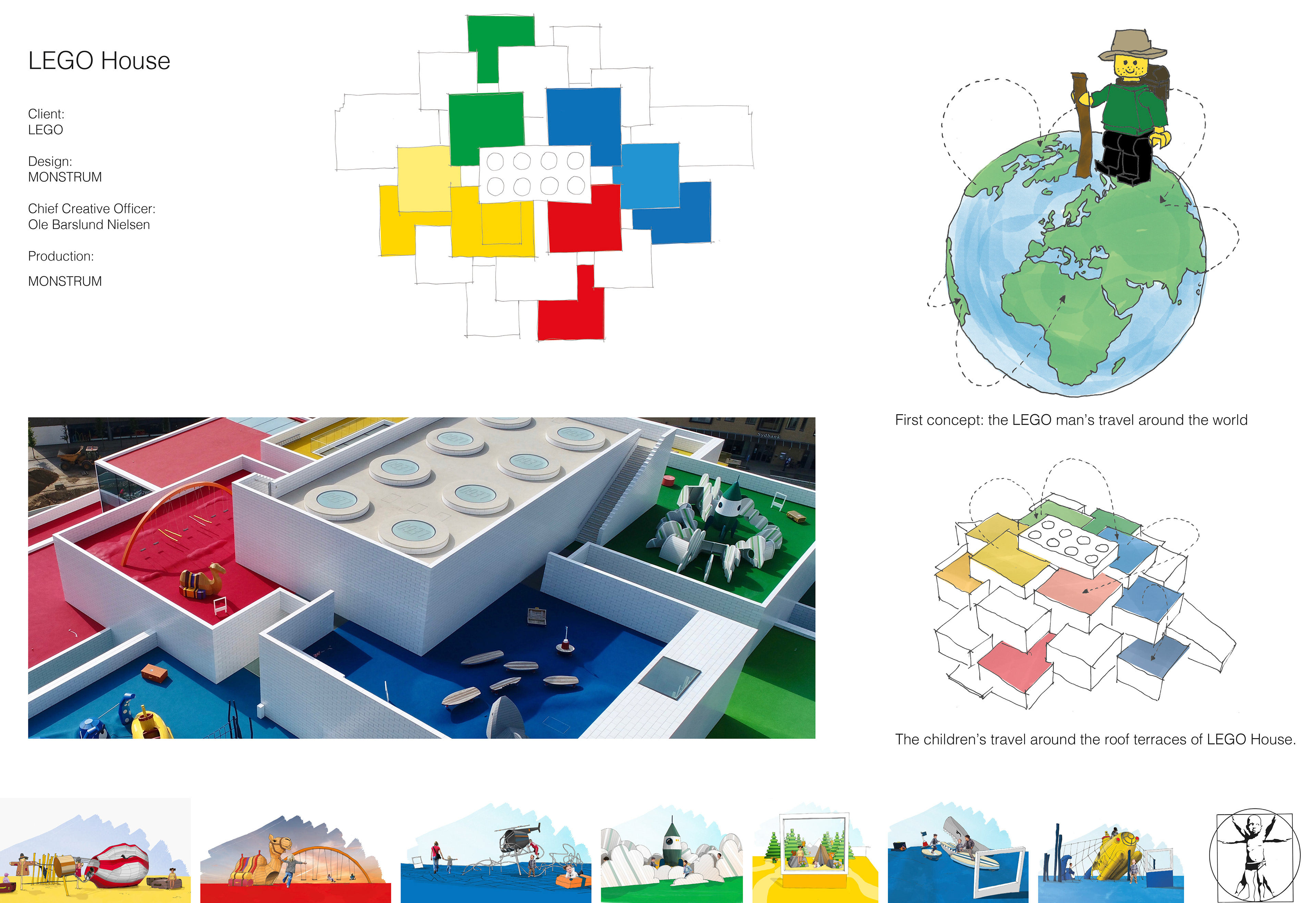 Above is an image from a PDF about the Lego House project, including the sketches and initial ideation. I showed this at my tutorial with Chris and Ewan last week and initially dismissed the possibility that I could use Lego as a material, even when they mentioned it. However, there is something about building and creation that Lego as a toy offers a child which does really interest me. 
What if part of my project could be something which the child creates? 
Will that sense of ownership and creation aid their imagination?
Will it be more engaging this way? 
After my tutorial last week I am in the process of mapping out the differing elements I have within my idea as I am looking at ways in which I can focus the project. So I will add this to my map to see how it can fit to meet my objectives.
Hans Christian Andersen
Copenhagen is also the home to Nyhavn, the area of Copenhagen that Hans Christian Andersen, writer of fairytales such as The Little Mermaid, The Ugly Duckling and Tinderbox lived. There are references to his fairytales all over Copenhagen and with my current line of enquiry, looking in to storytelling and roleplay, I wanted to explore the area a bit. Below Nyhavn 18, the building in which he lived, I found a gift shop selling an interactive version of The Little Mermaid which is brought to life through an App that is downloaded to a tablet to bring the illustrations to life in AR. Developed by
Books & Magic
. I have seen apps like this before, that work with stickers and books in a similar way. It makes me wonder if this could be a way to provide the animation of the "sidekick" in my current concept - however, I think practically this would mean the product isn't handsfree and that could potentially limit the range of movement the child would be able to complete.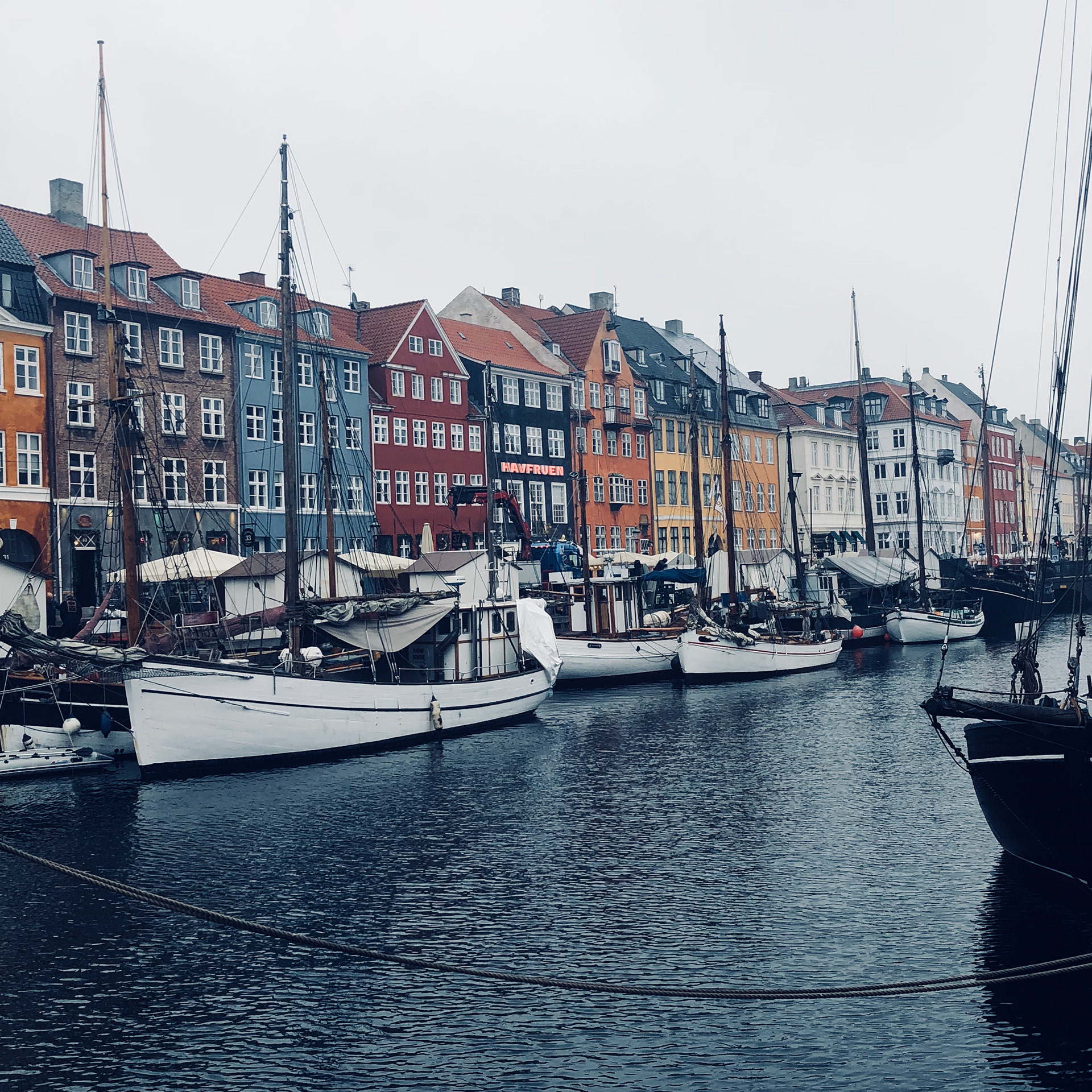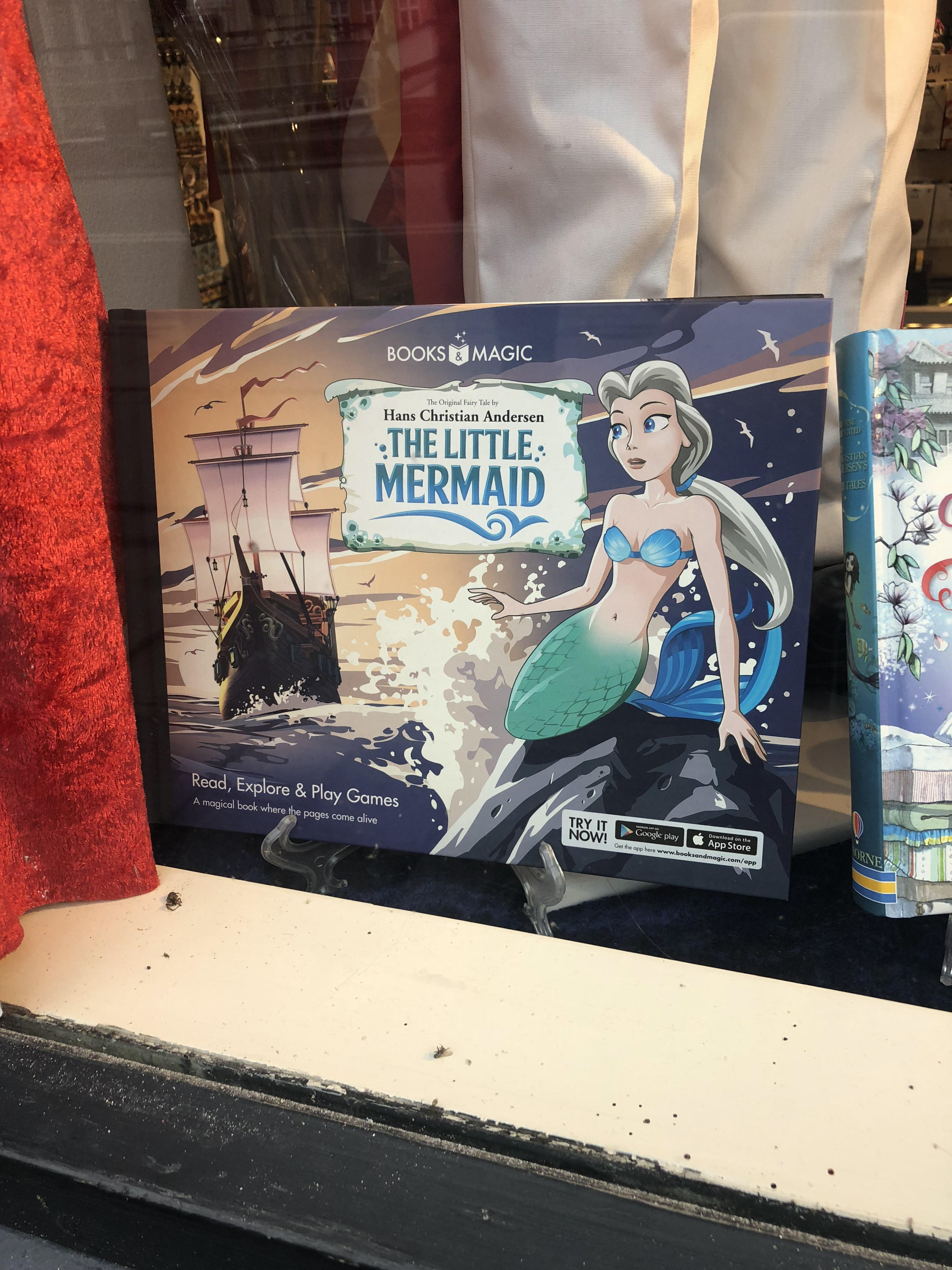 Exploring Architecture
Although the current concept's I am refining have moved away from the initial 2030: Urban Playground brief, I still want to explore the idea of the playground and what playscapes mean within the communities they are built and how architects and city planners incorporate playful spaces in to everyday life. 
One of my favourite artists, Olafur Eliasson, was born in Copenhagen and in 2015 completed the Cirkelbroen bridge. As an artist, viewing The Weather Project at Tate Modern is what first inspired me to consider experience, audience participation and performance as something which could be crafted and designed. So I didn't want to miss the opportunity to see another Eliasson piece first hand.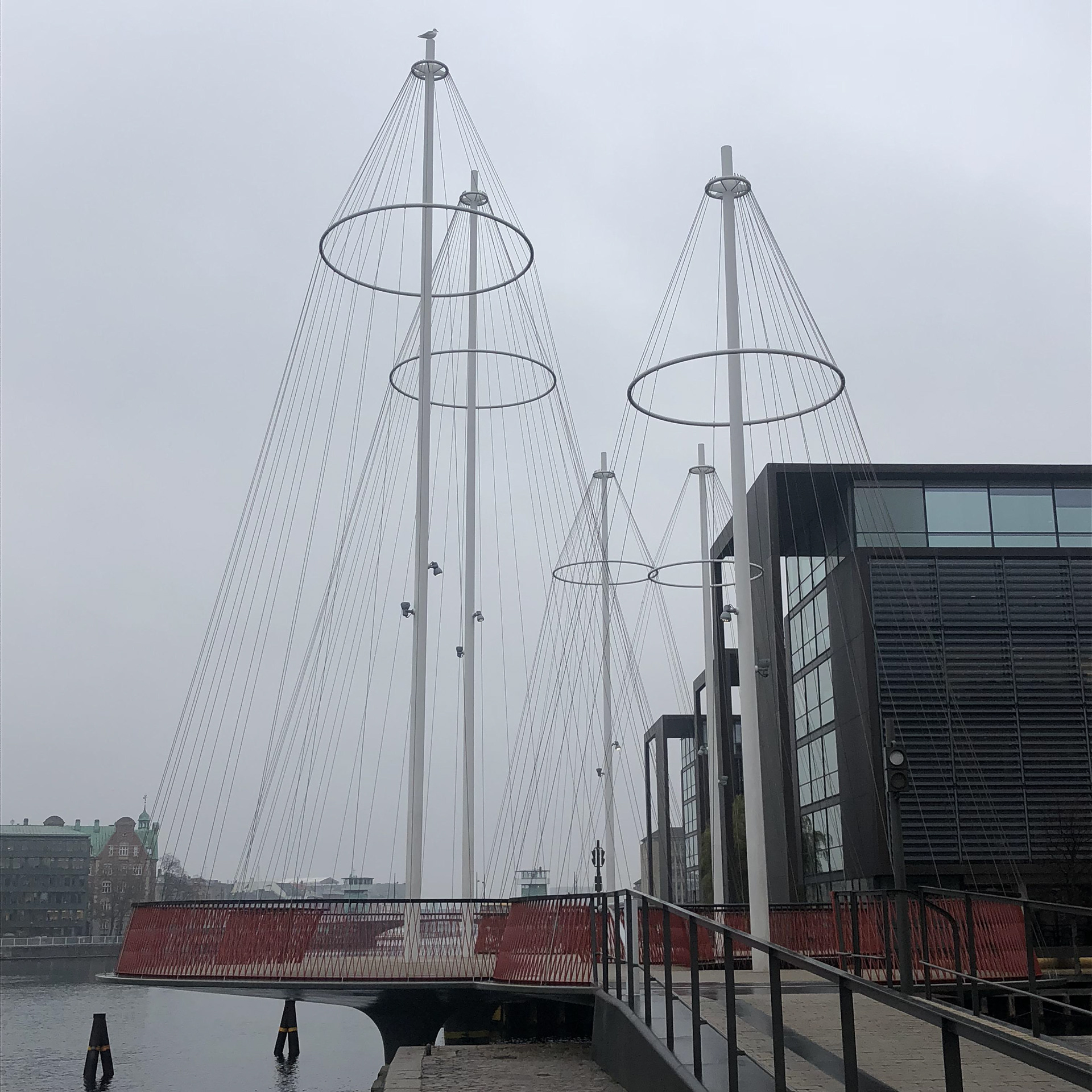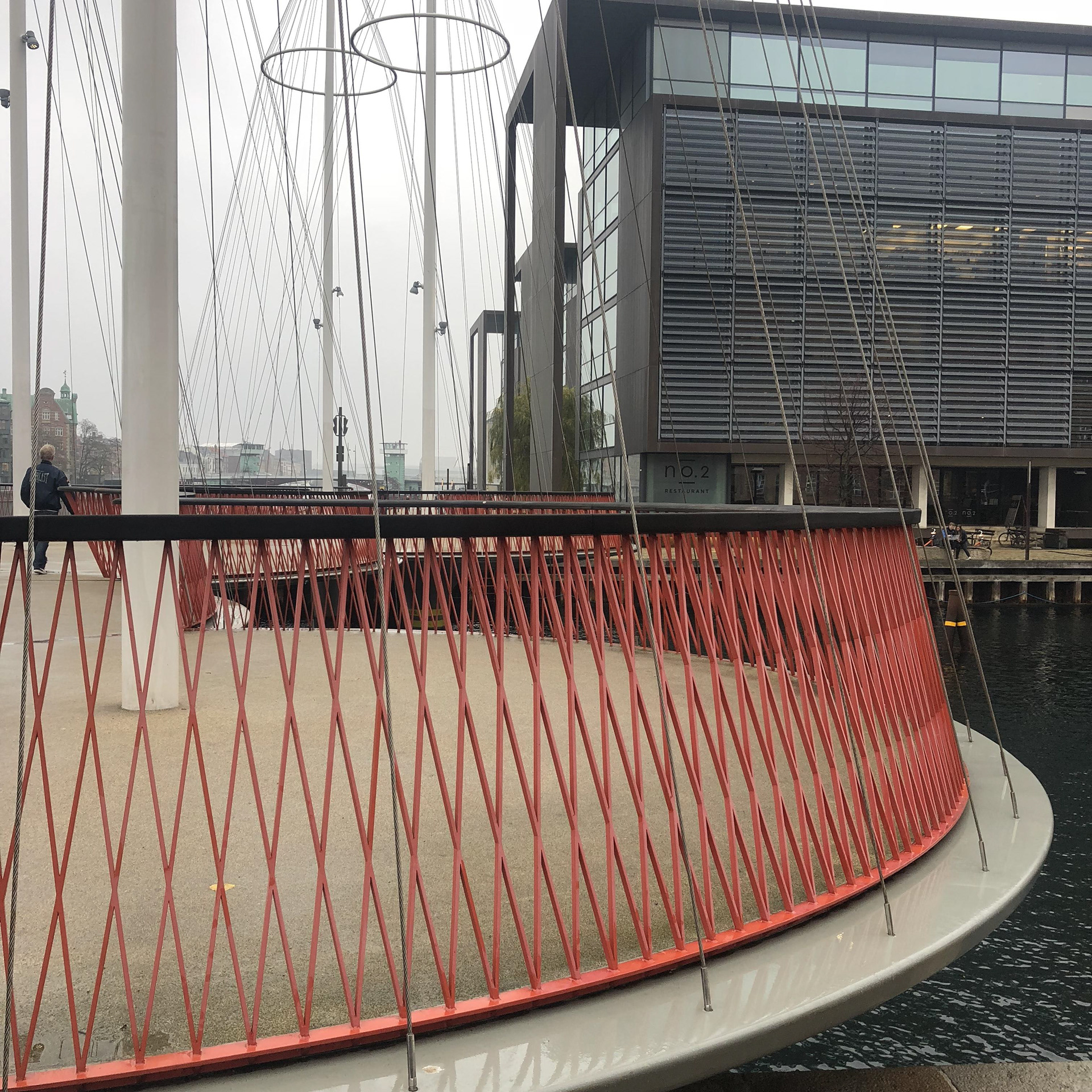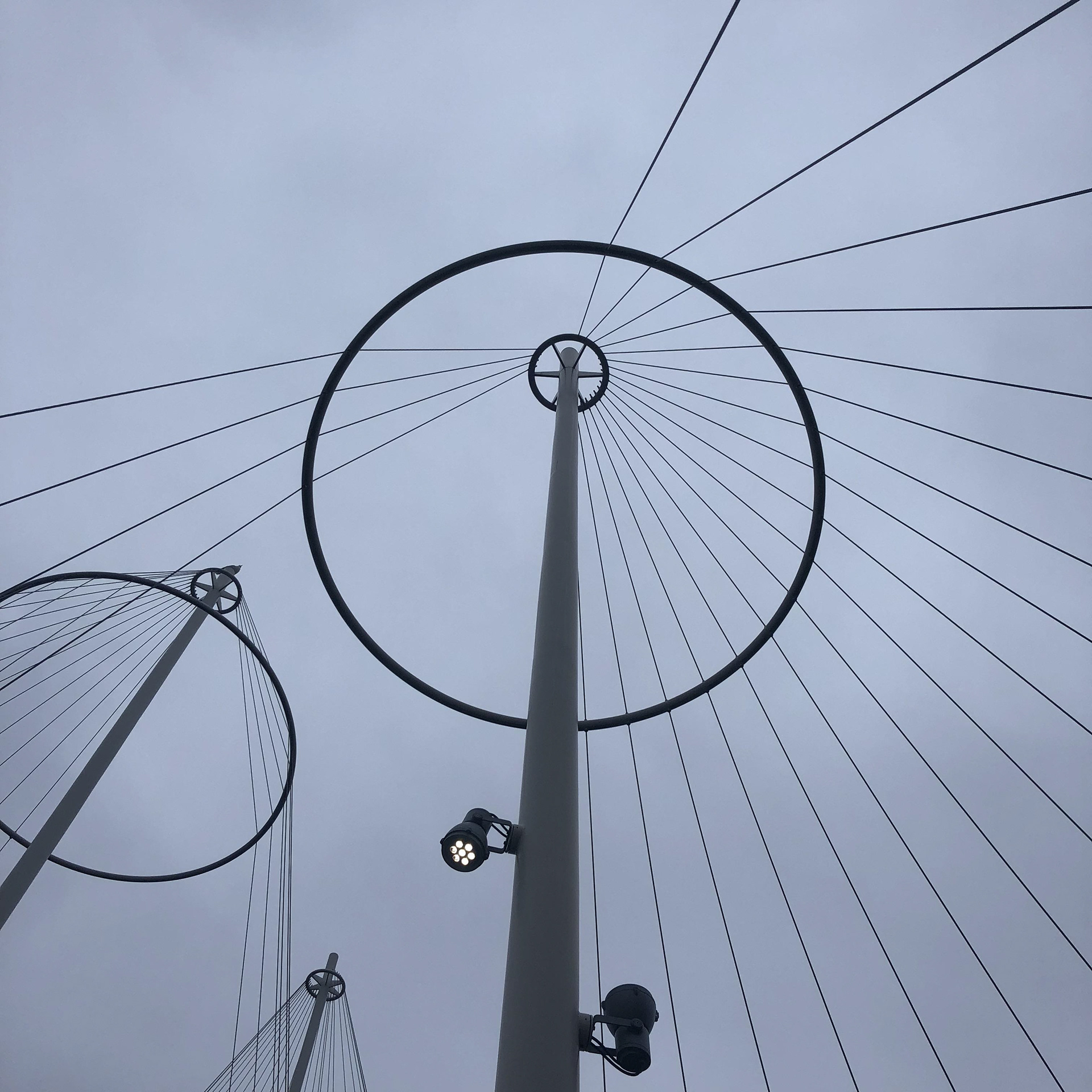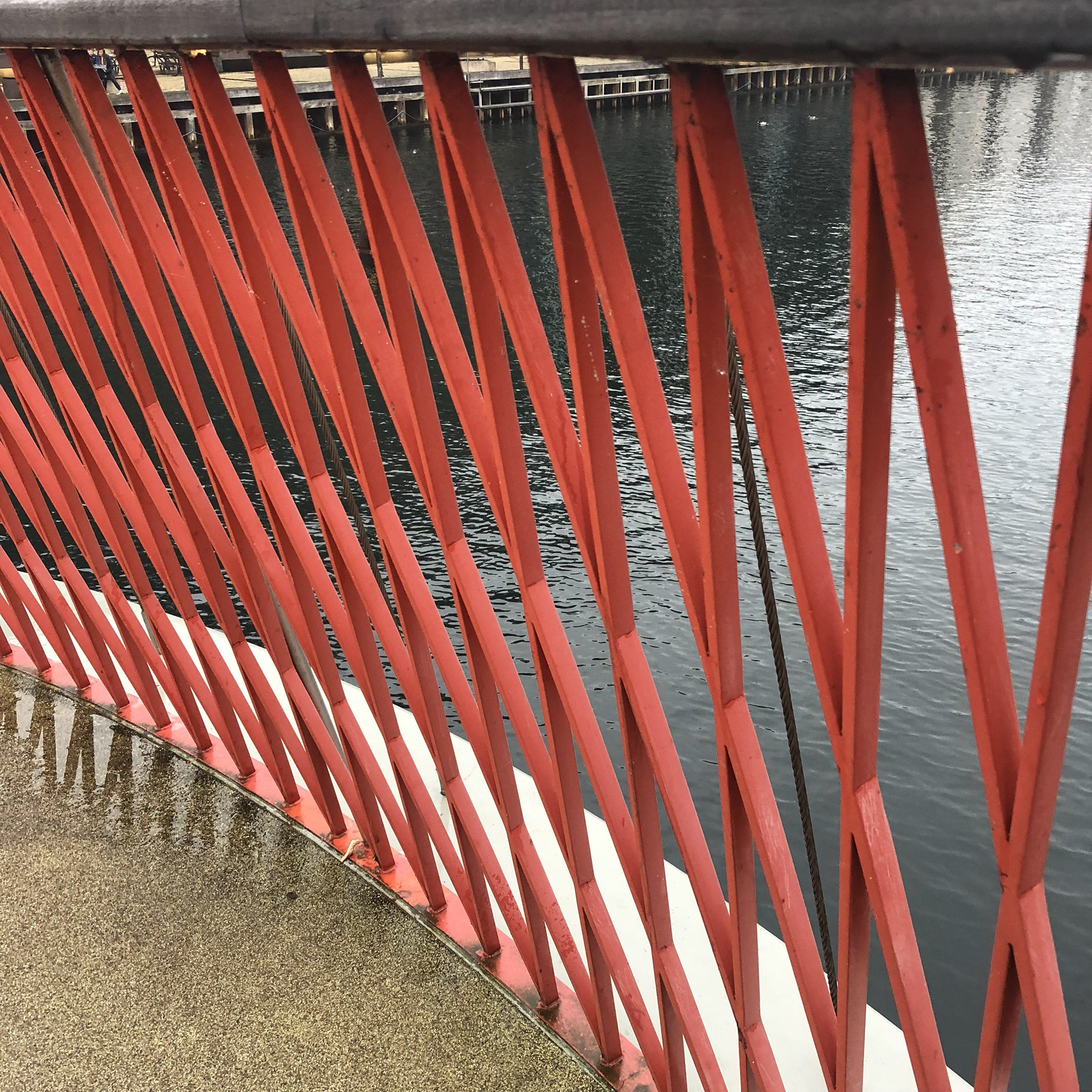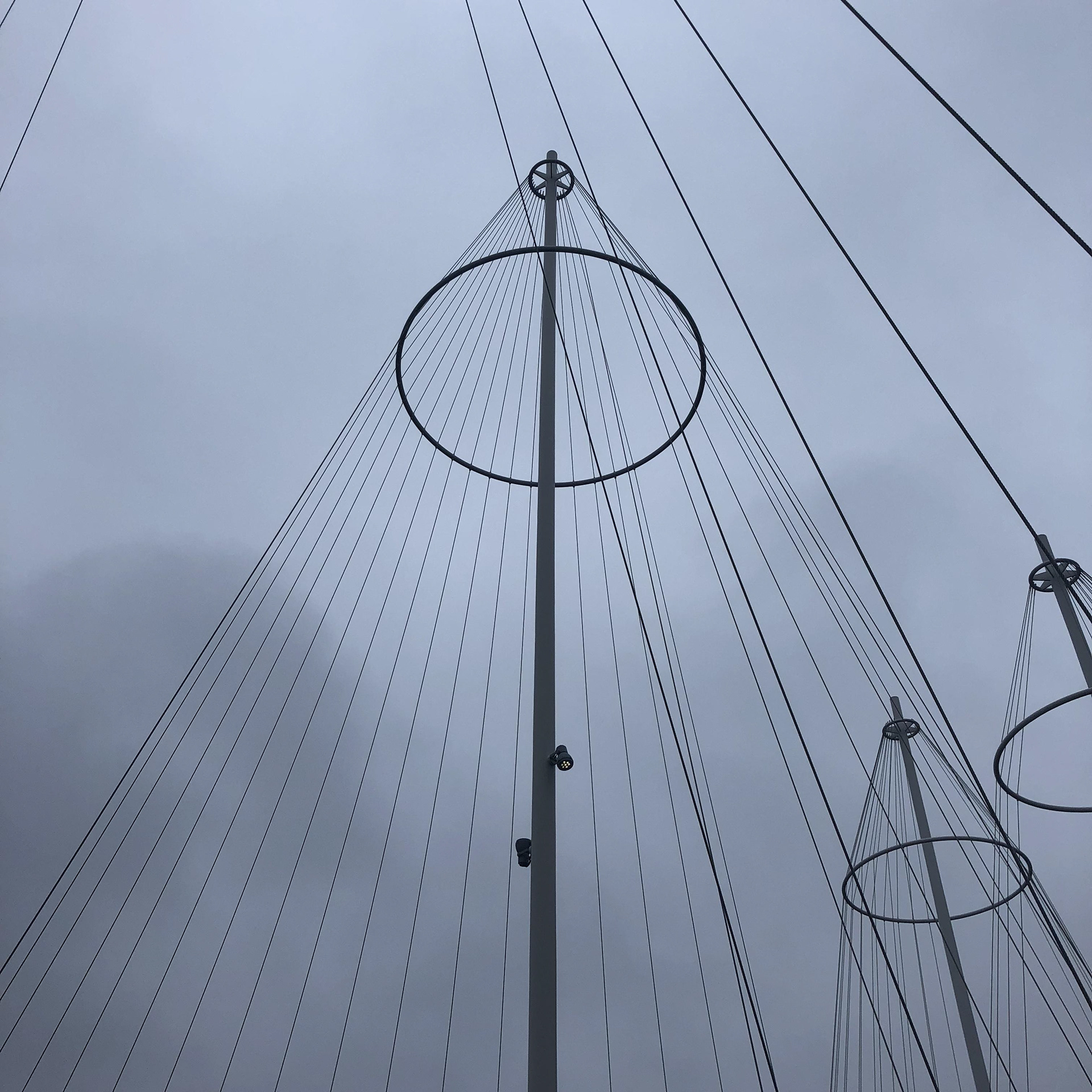 I have always been fascinated by the way Eliasson's installation pieces invite the audience to participate in the performance of his pieces, such as at The Weather Project when people laid on the floor of the turbine hall watching the sun, or used the floor to spell out words such as peace with their bodies. With art pieces audience participation is left very open and aside from gallery etiquette and expectations the reactions don't feel as guided as design. However, it has got me thinking about creative ways I can illicit reactions from potential users to see how they would intuitively interact with a particular word, poem, story etc... And how I can explore tapping in to a child's imagination. 
The adventure looking at architecture continued and the route towards the Cirkelbroen from Nyhavn lead me to the new home for the Dansk Architecture Center, in it's new home Blox. Which actually reminds me a lot of the Lego House in Billund: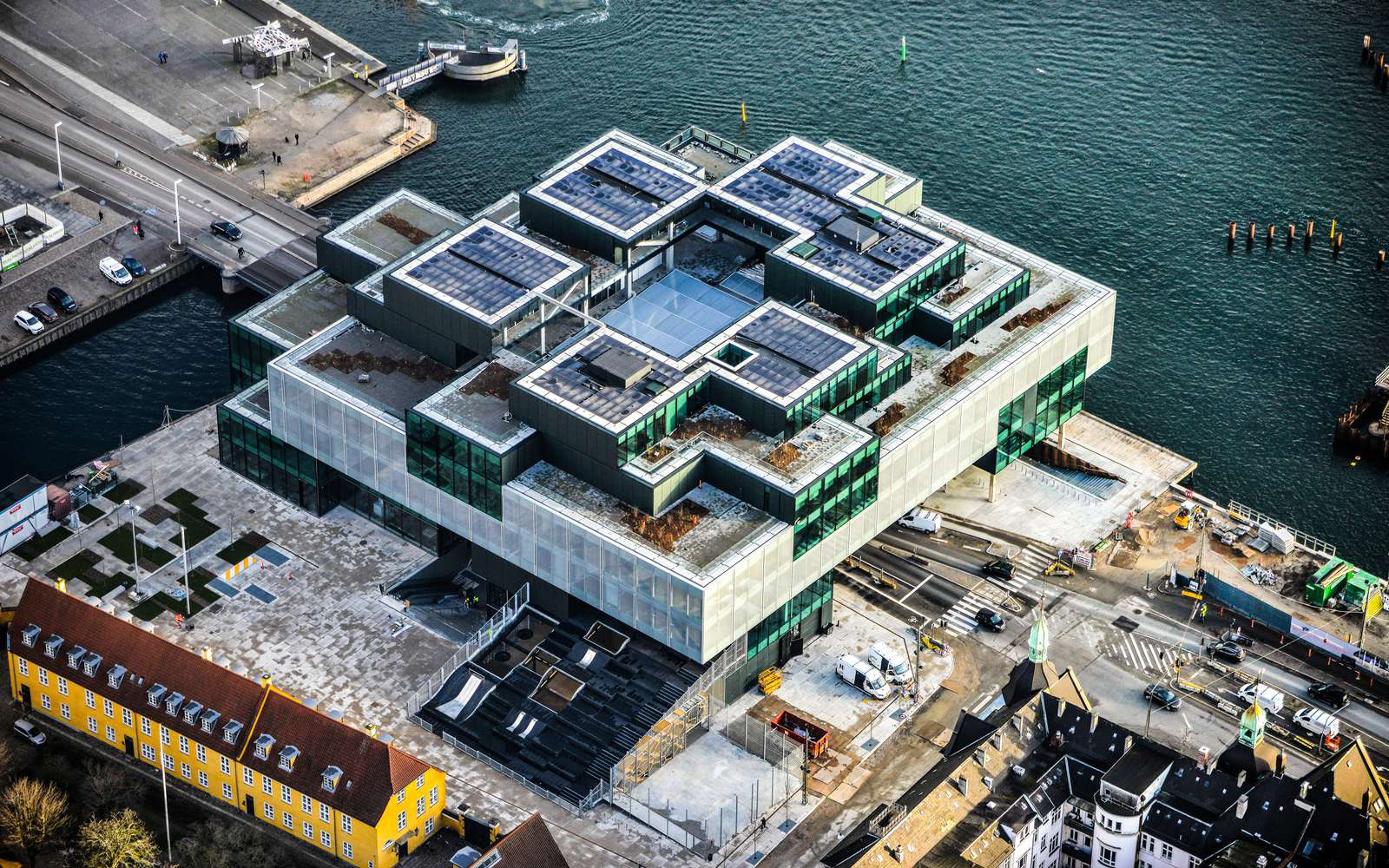 The exhibition currently in the center is "Designed by Danes" and had a retrospective of the work of Ove Arup and his Philosophy of "Total Design". Arup is famous for projects such as the Sydney Opera House and despite being a very interesting visit in terms of seeing visual prototypes and representations of ideas, it is of little consequence to my project. Although I feel a little fascinated by the concept of Total design and plan to look at the design movement when I am back. Additionally the kids area was really interesting and the use of Bakoba blocks to construct a world. It is an interesting alternative to Lego with a similar principle and reminds me a little of the Imagination Playground that I was told to look at whilst I was at the V&A last week.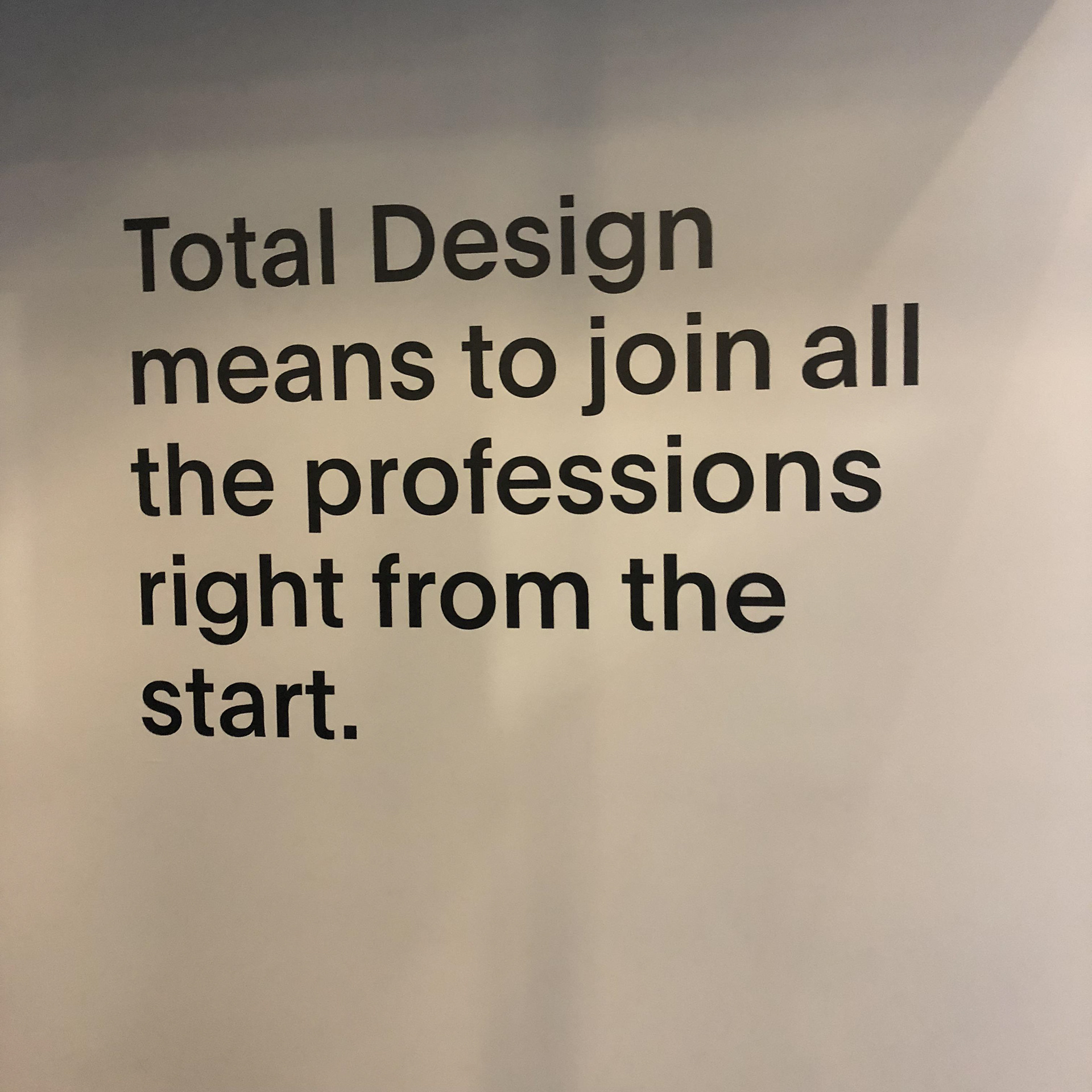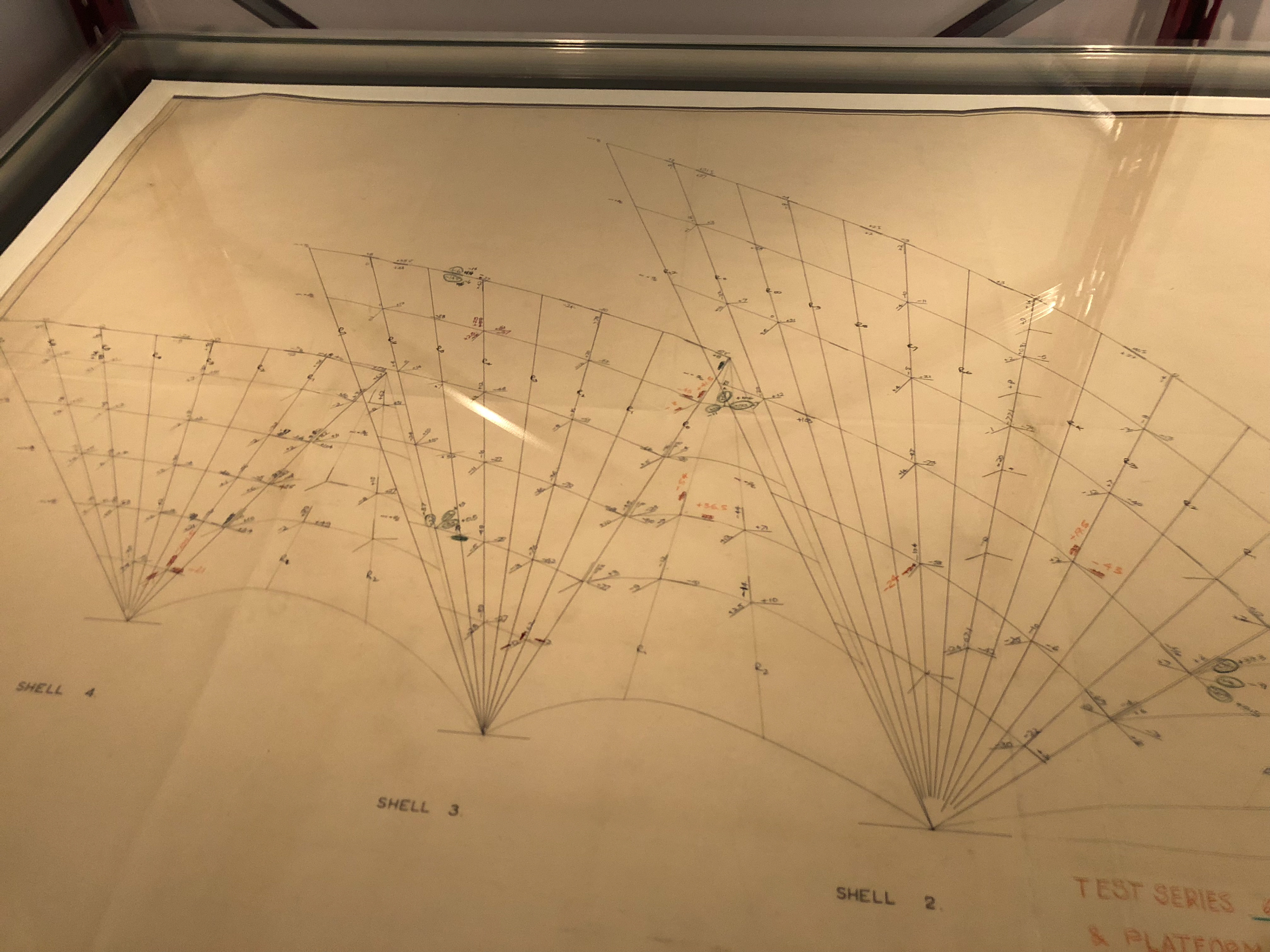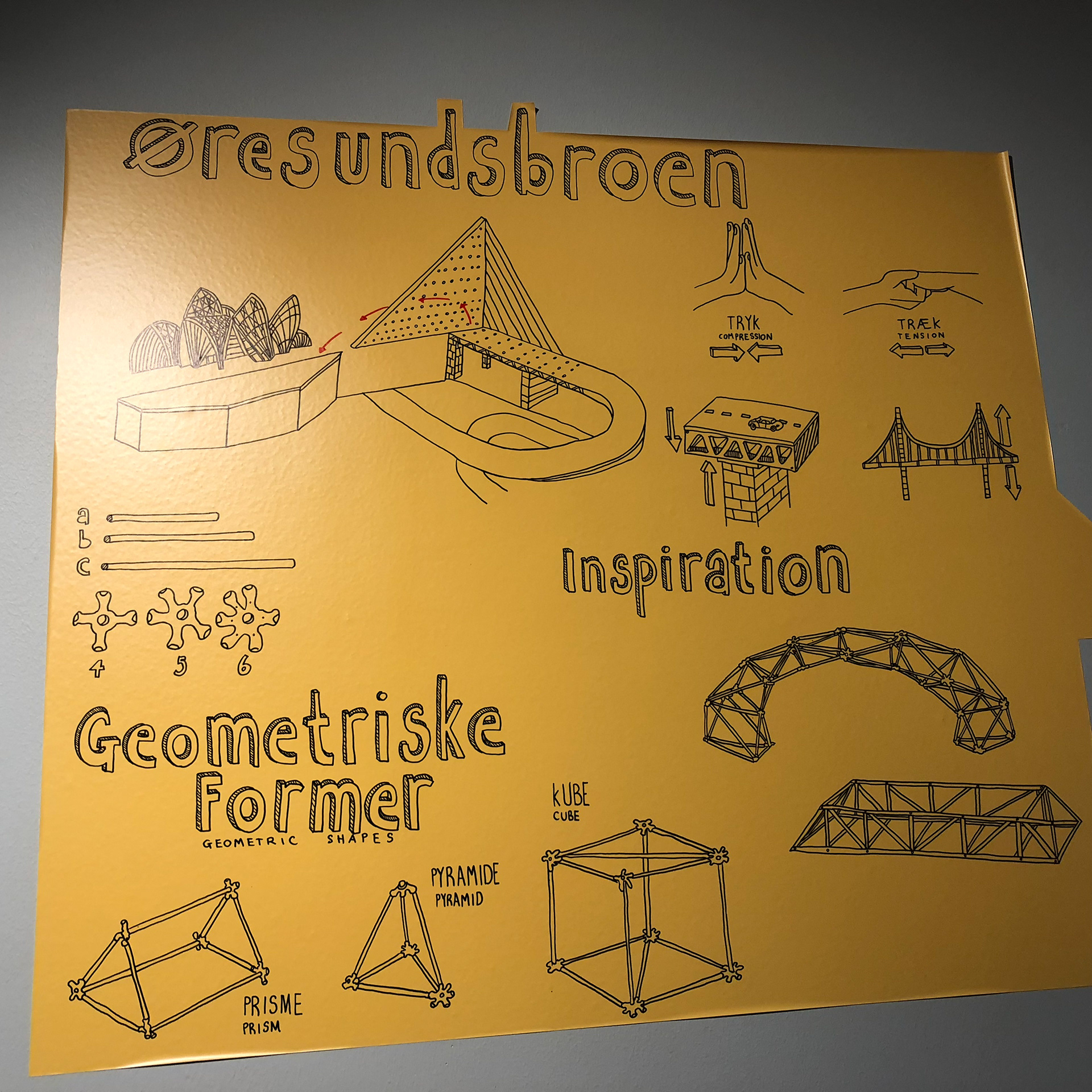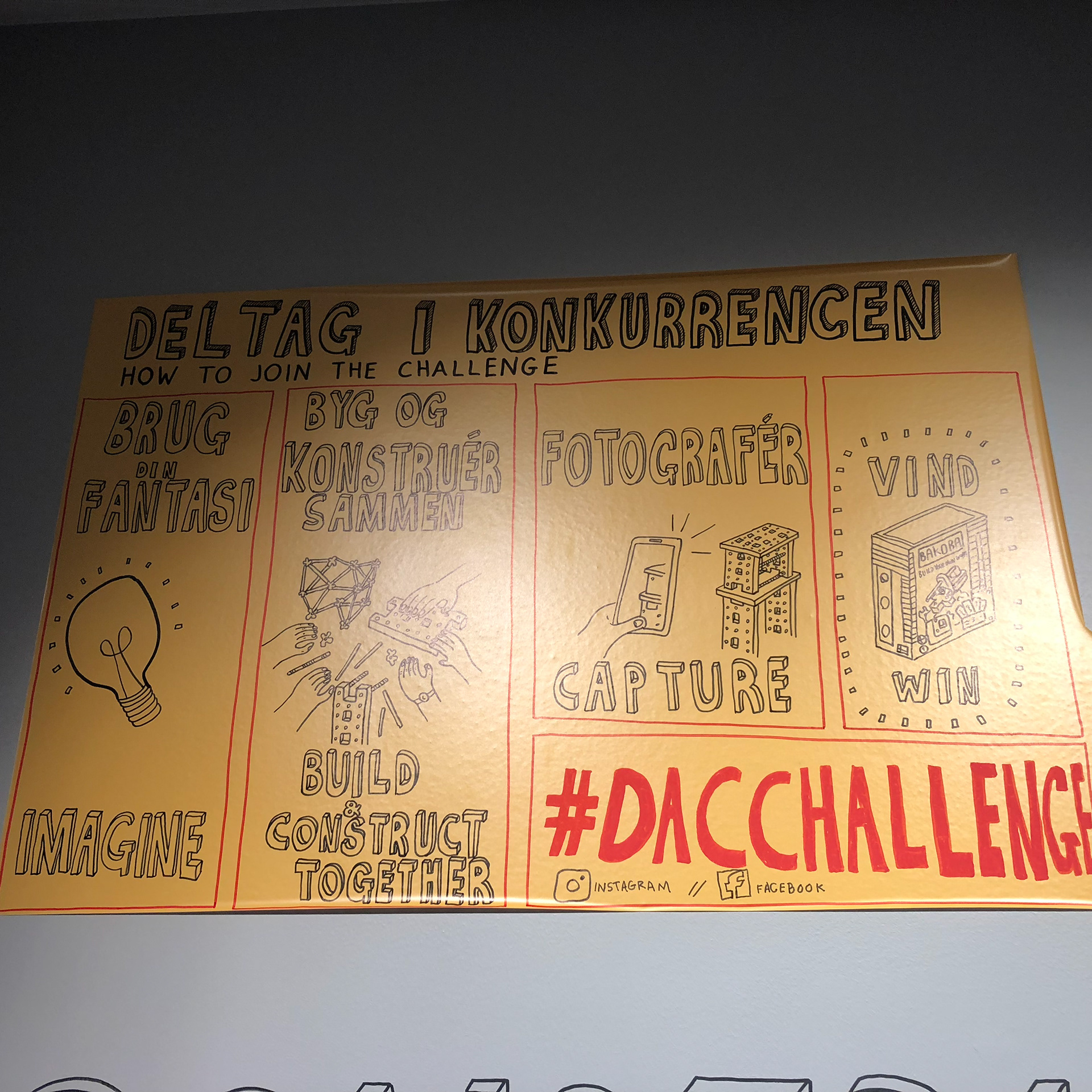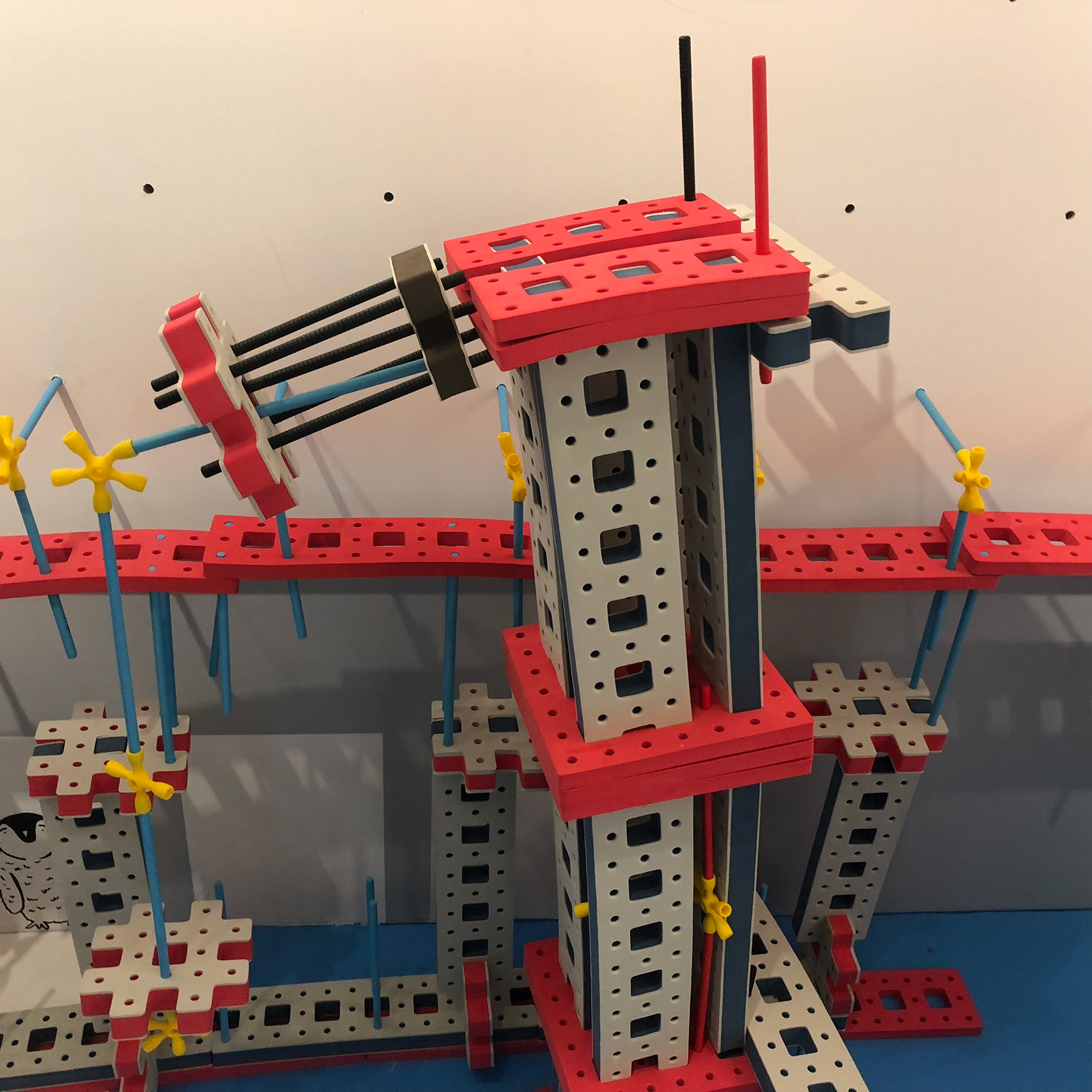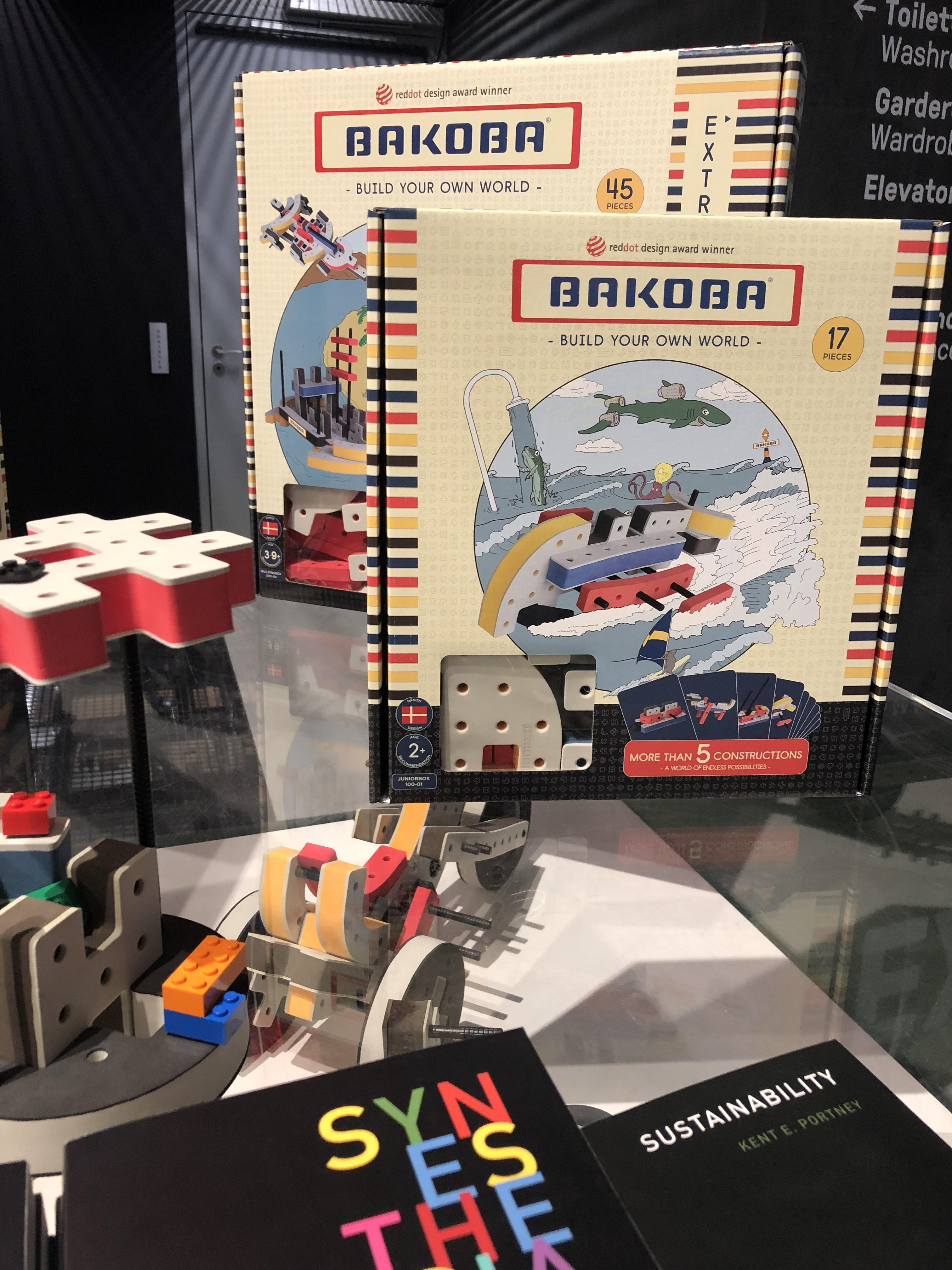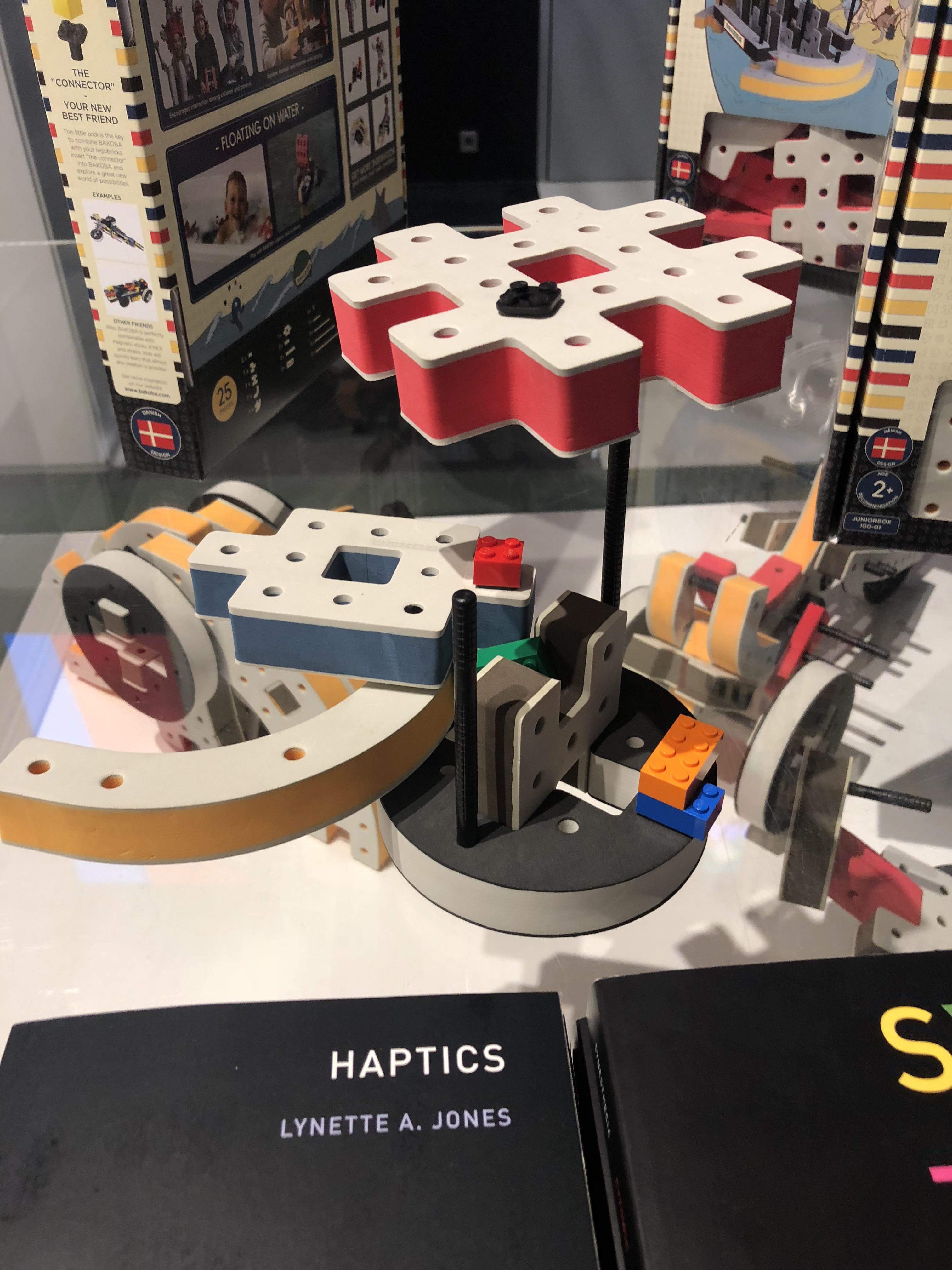 What's next?
Overall, it feels like it has been a very productive day with lots of new sources to explore and discover. Tomorrow I am off to Amsterdam to prepare for my meeting with Yalp Interactive in Goor on Wednesday morning. I am looking forward to reflecting on my visit and adding some of these influences to my mapping process to see how my concepts can develop.