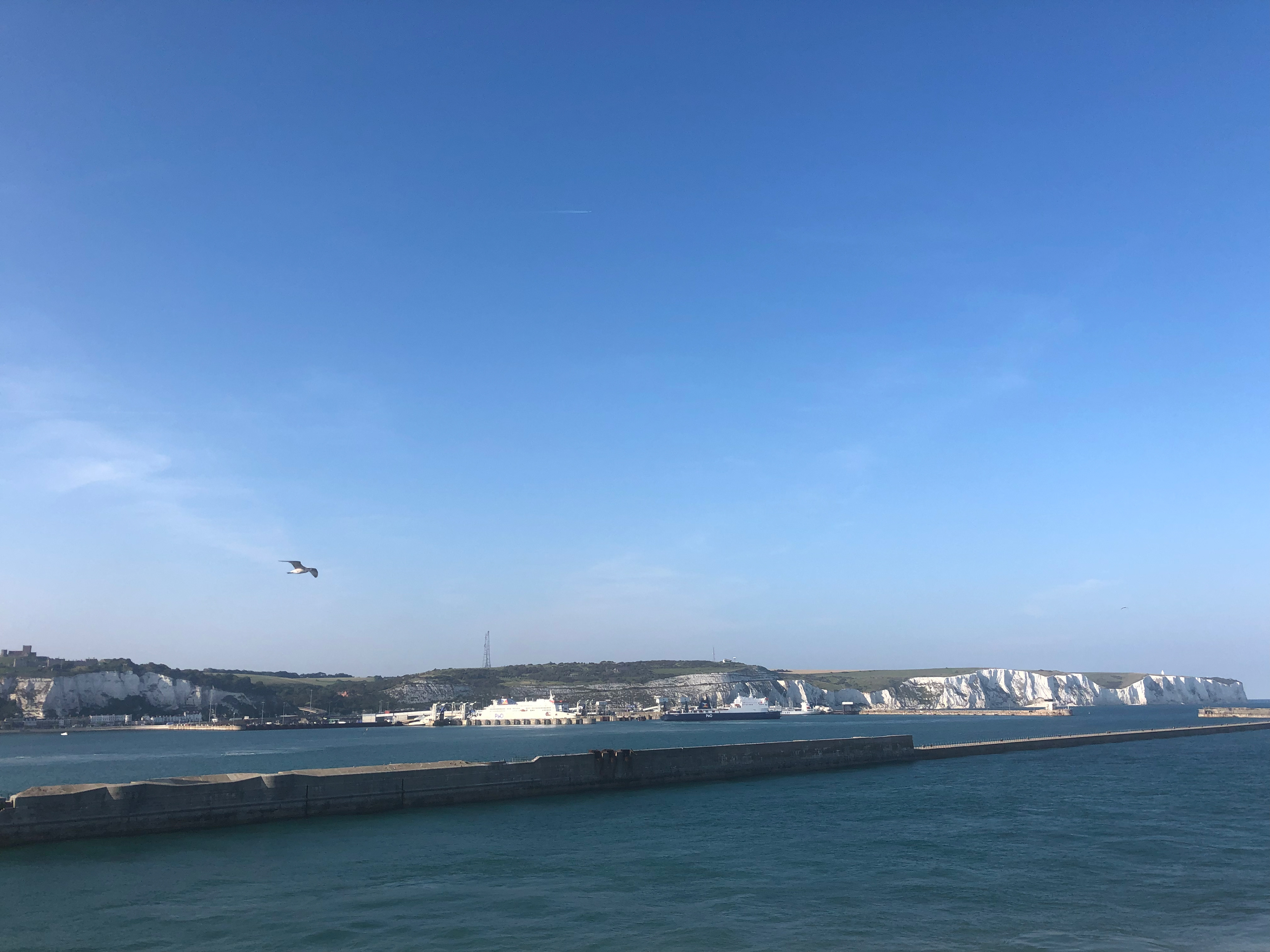 It's been a very long, very busy day today. This is the only day that I had imposed timings as I needed to make my pre-booked ferry crossing to France (bad idea as I missed my time and needed to pay extra for the hour later - not the end of the world but also not ideal). I have definitely been focussing more on getting where I needed to rather than exactly how I felt, apart from the hunger. I have essentially been hungry all day, which has not been nice. And now I have got to Sangatte, but every shop I passed between Calais and Sangatte shut at 8pm. It's unfortunately past that time, so breaking in to the emergency Haribo rations and using water purification tablets. Not a great way to end the day - But I MADE IT TO FRANCE!!! I did joke with my brother before I left that as long as I made it to France, I wouldn't be disappointed. 
I found the Via Francigena today, and realised just how rural parts of it potentially will be. This has me a little worried because I now have a lot of What if...? going through my head. I am sure it will be ok, and I do have my GPS tracking which my dad and brother are monitoring remotely if they haven't heard from me. Sure I'll be fine... 
I posted a few times on Instagram today - mostly short funny posts to try keep my morale up. As it really has been quite tough going. I needed to complete a full marathon before lunch time and get to Canterbury to join the Via Francigena. That part of the run was actually pretty straightforward. Felt very flat and smooth, apart from getting out of Capstone. Started to get a bit bored though. Also, I don't know what I expected exactly from Canterbury, but I was greeted by a lot of homeless people in the park, passed out half naked. Totally shattered my illusion.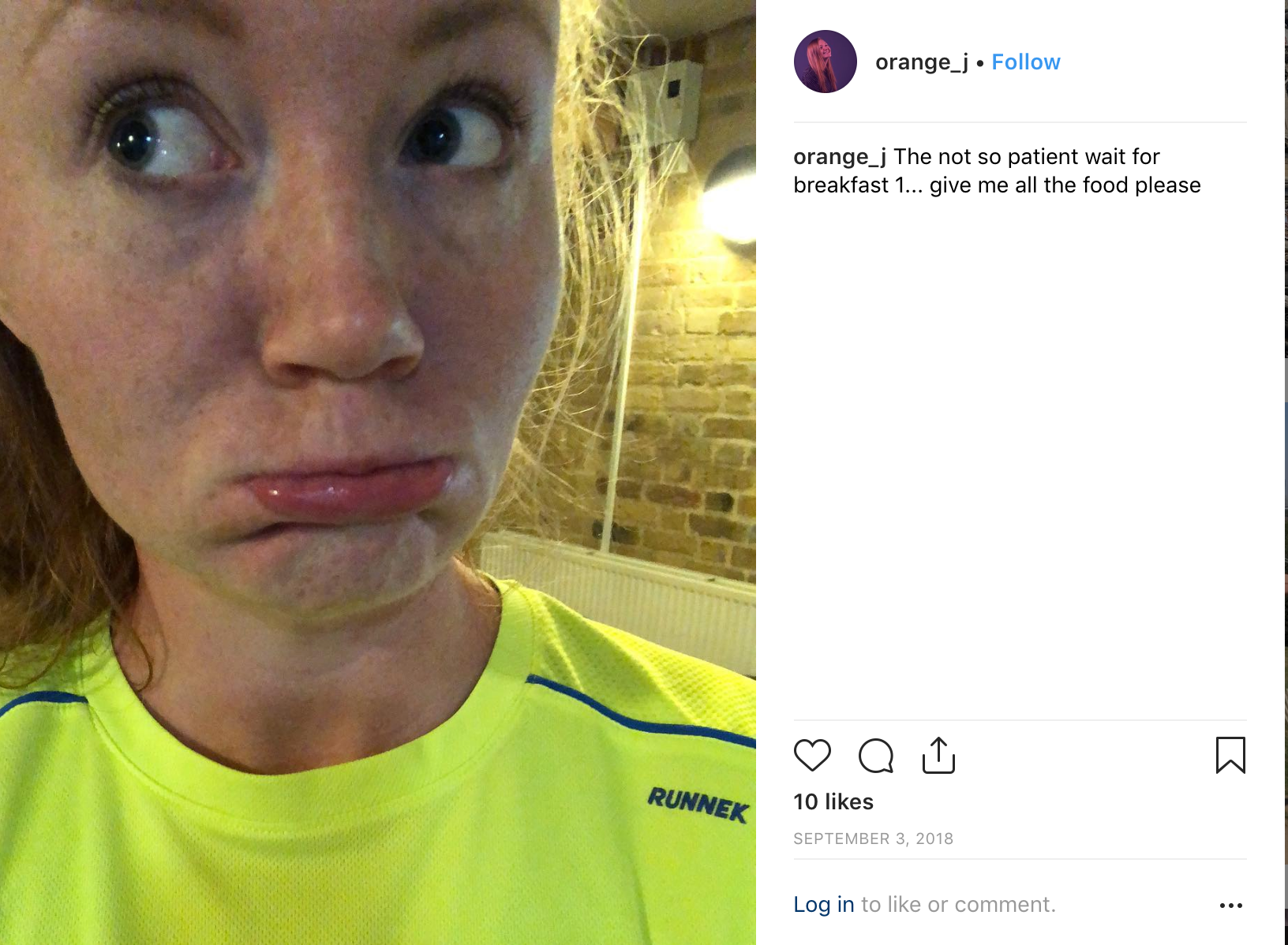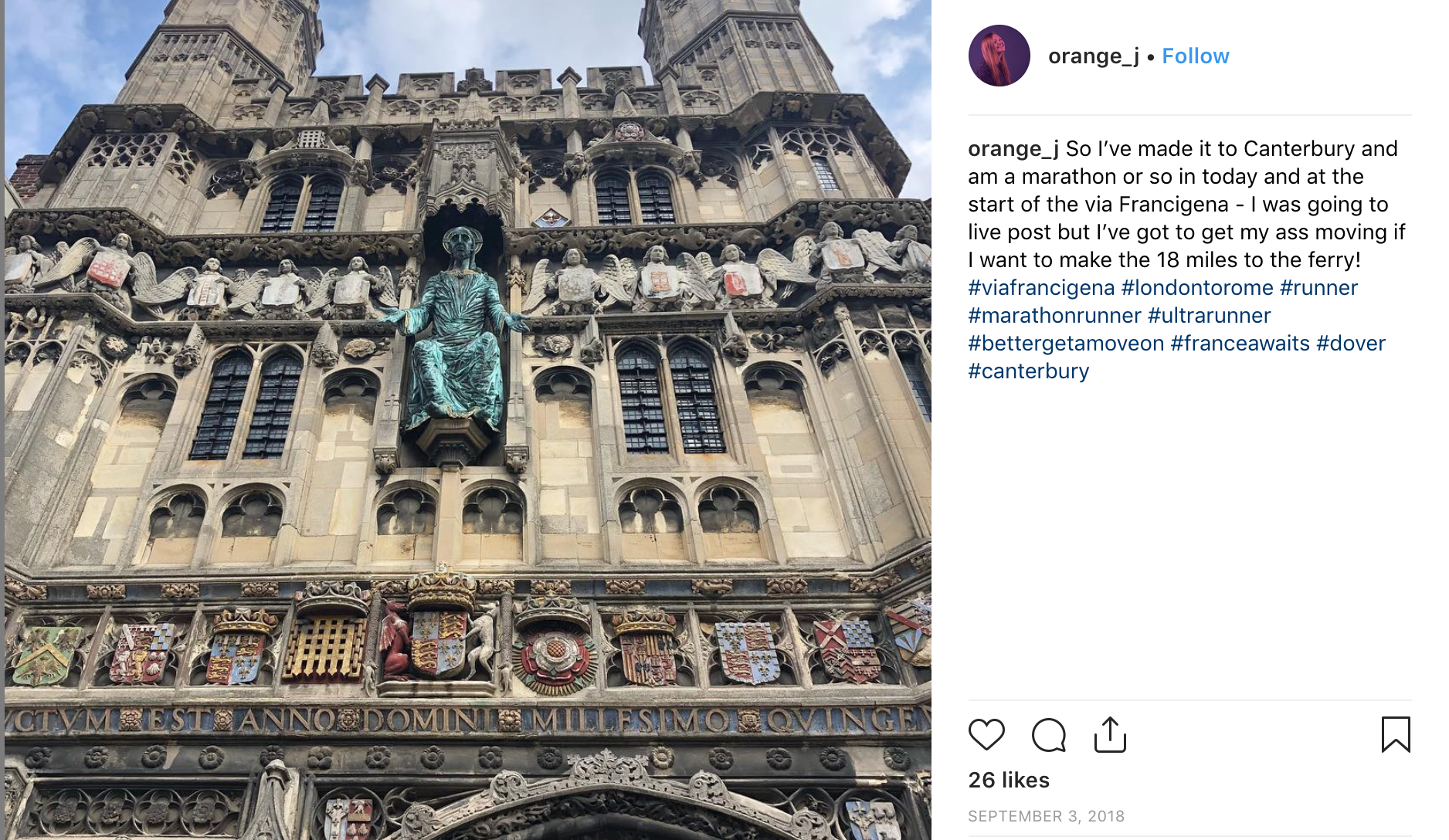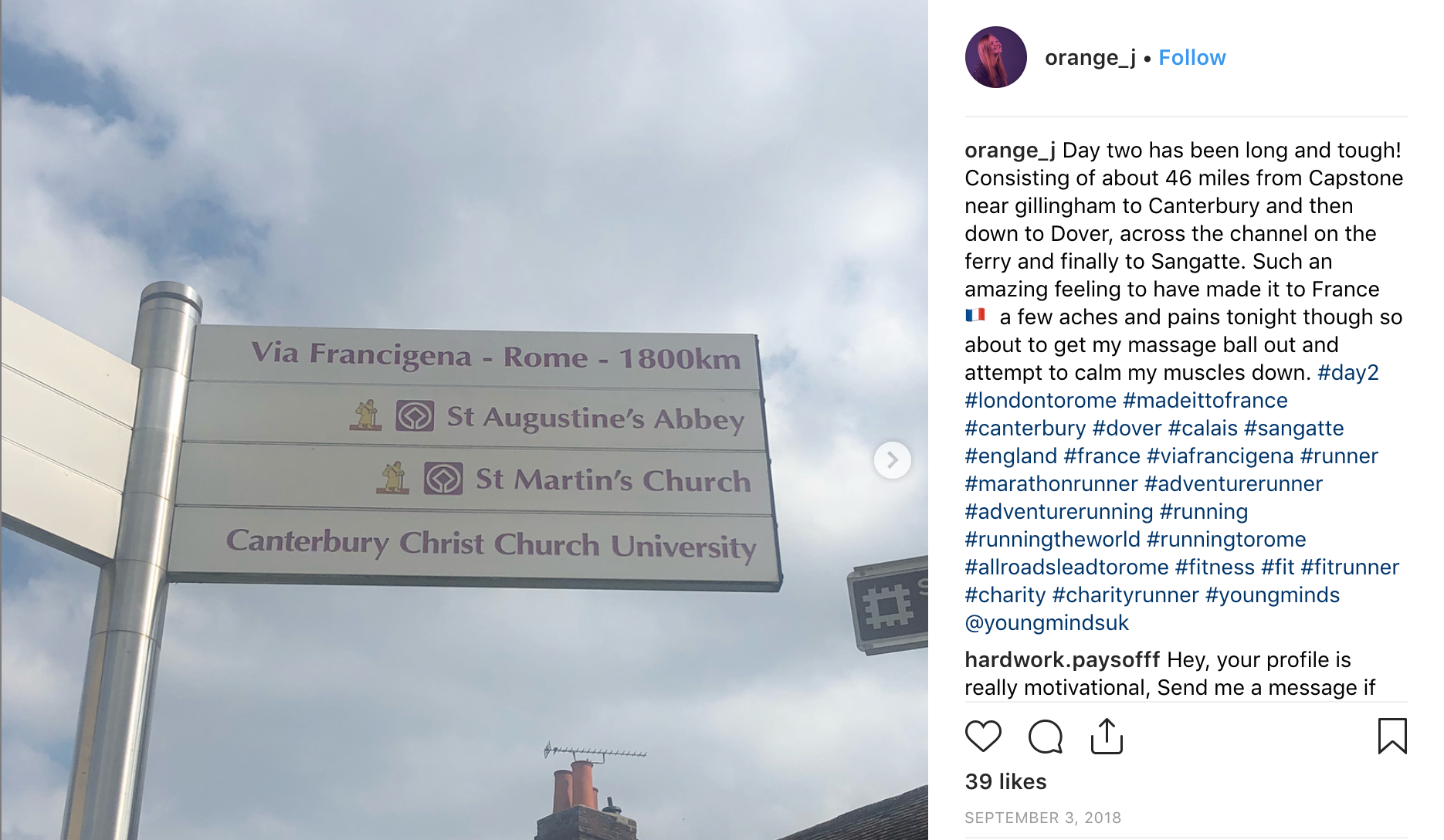 Physically I am actually feeling a lot better than I thought. My legs have gone a bit purple and they are scratched from the moment I had to jump in to a ditch because google maps had steered me on to a main A road without any pavement (see picture) but other than that near death experience, they don't hurt as much as I was expecting. Luckily I have packed a hand hell massage ball, so I will be working on relaxing my muscles a bit and getting some sleep. I am still starving though. Hopefully I will be able to find a few shops tomorrow to top up the calorie deficit. I've managed to burn around about 12,000 calories in the last two days. Which means I definitely haven't eaten enough.