Dippy Dash is an interactive learning experience that aims to bring natural history to life.
Designed specifically for museums and catering to families with smaller children, this ride on toy dinosaur, called Dippy, will guide the whole family on an egg hunt around the museum. 
Simply find the eggs around the museum to activate the rider app and explore the digital worlds on offer, complete games and activities to hatch as many baby dinosaurs as possible.
Dippy Dash also comes with an accompanying guardian app. This allows parents or guardians to personalise the experience for the rider. Add the child's name, age and favourite activities to tailor their game to suit their likes and dislikes, as well as their developmental needs.
After your visit, log in to the guardian app and you'll be able to view and download a certificate for your rider. 
So, what are you waiting for? It's time to explore!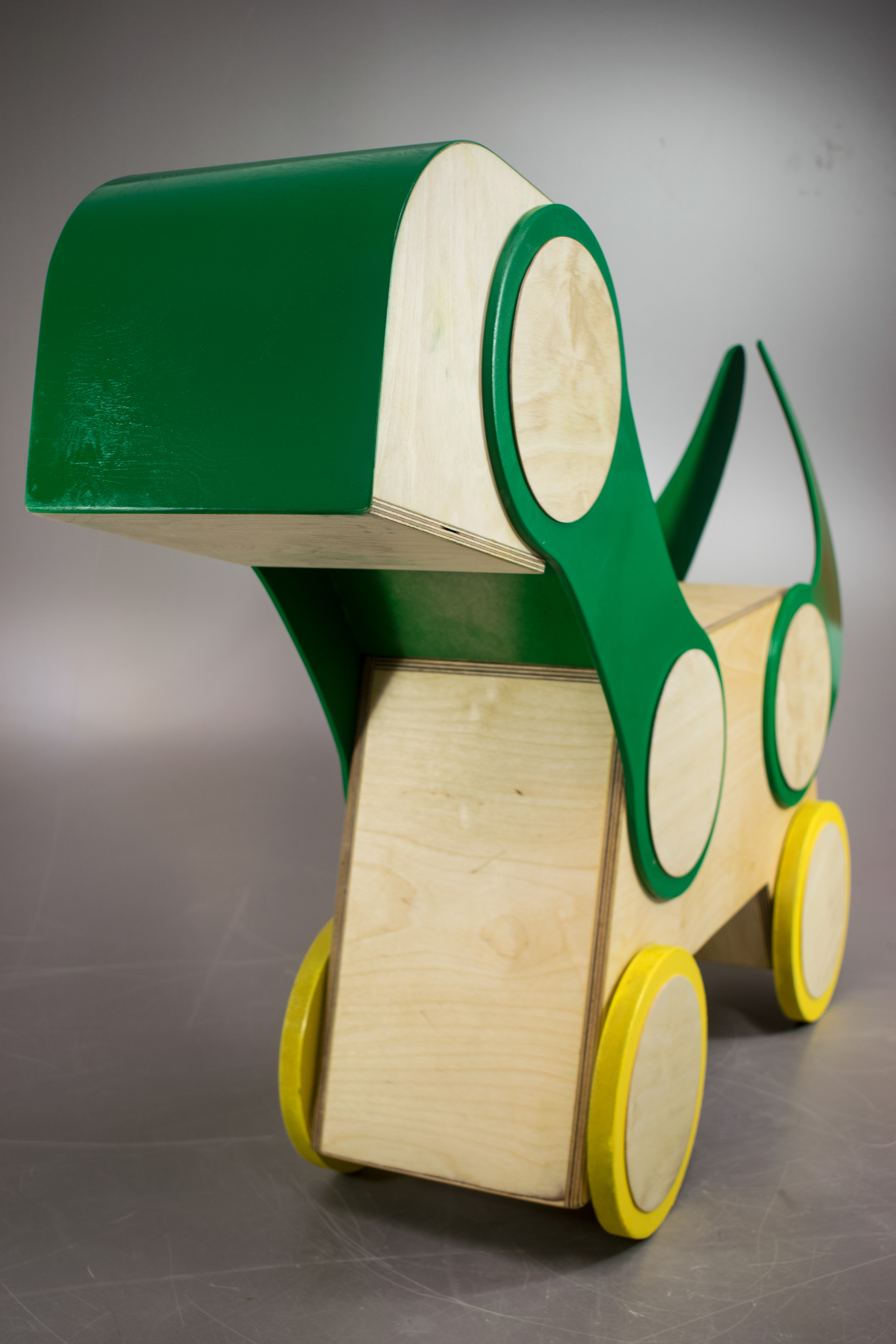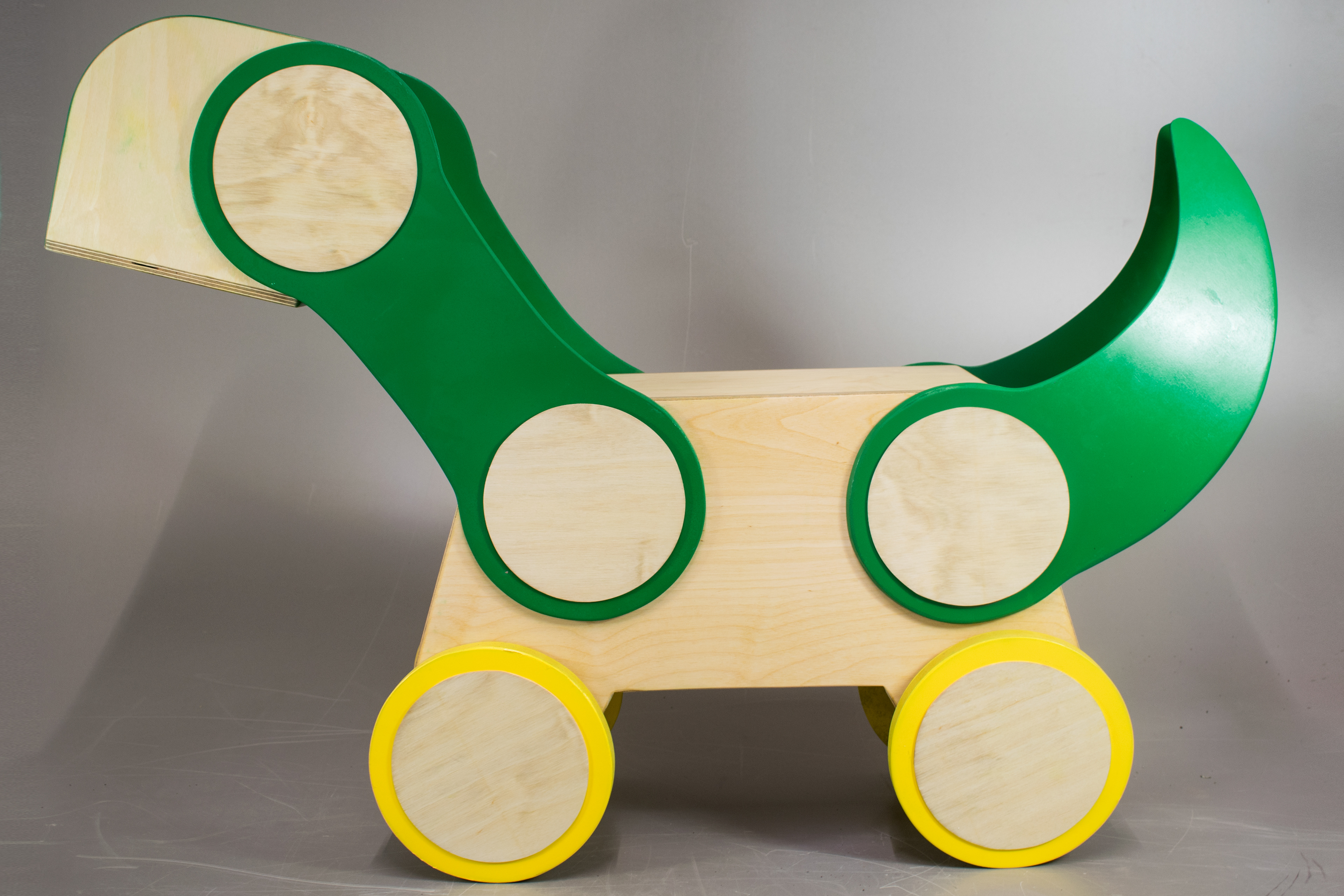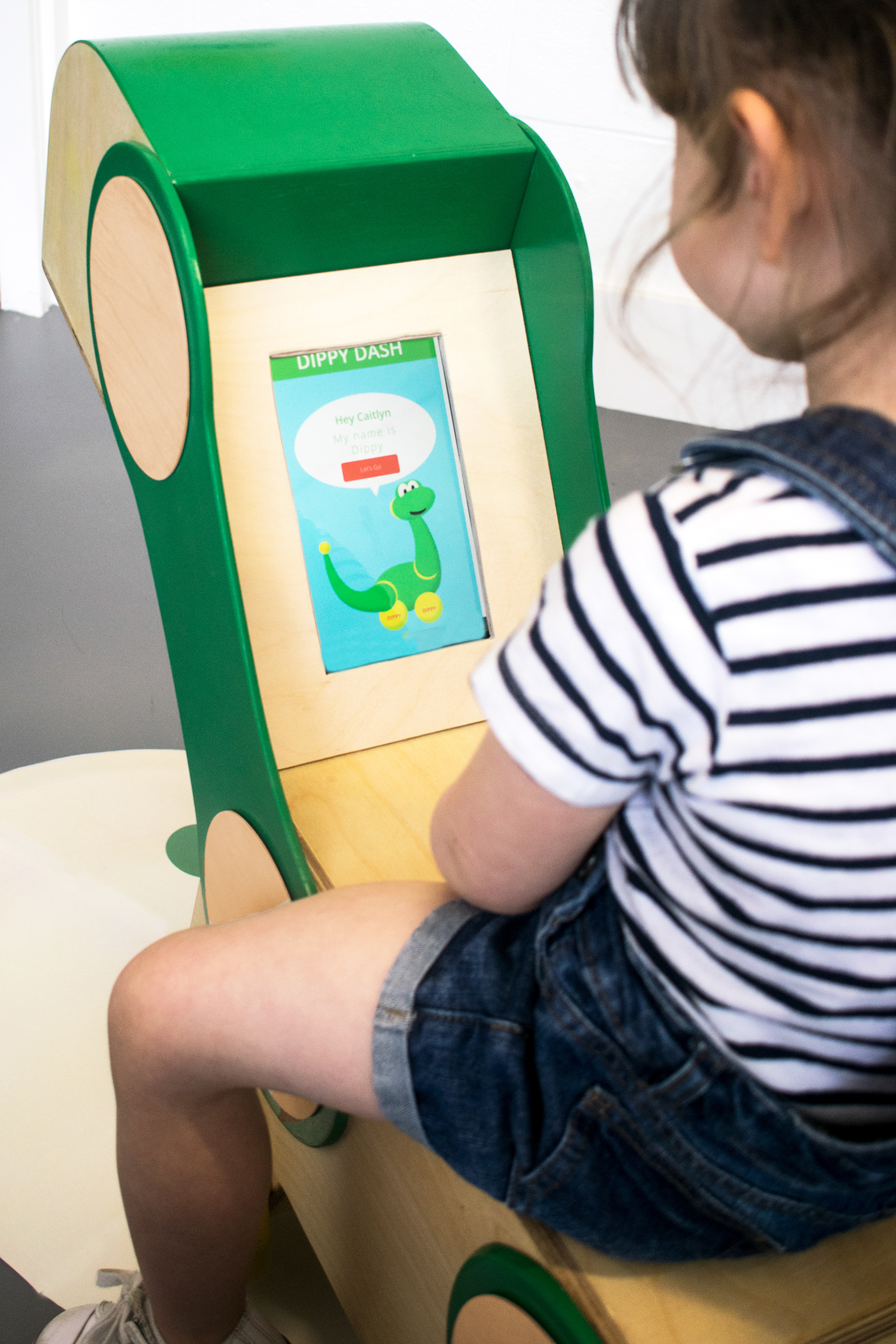 As part of third year, second semester we were given the brief called "box set". The brief asked us to investigate the design potential of interactive enabled boxes and the roles they play in specific settings. As this was our final project before honours year the project was ours to realise individually from start to finish from research through to working prototype - and everything else in between.

Development
My research focused on the way in which people behave and typical museum etiquette based on the objects that are on display within different types of museums or galleries. From this I was able to gain some useful insights which suggested that by their nature the objects within natural history museums are more difficult to interact with in a tangible way. Many of the objects are rare, priceless or delicate and need to be preserved which makes it a very different experience to science museums for example where exhibits are designed to be robust and interacted with. It made me wonder if there was a way in which the experience of a natural history museum could be enhanced whilst protecting the collection. I had in mind key objectives in terms of people, place, design and technology that I wanted to explore: 
Place: To create something which enhances the museum experience, focusing on museums displaying objects that are traditionally less interactive and to do so in both a playful and educational manner.
People: To develop an engaging, inclusive and memorable experience for children in the museum. Captivating them and enhancing the overall experience for the whole family.
Design: To craft an experience which is both physically and digitally coherent and fluid in design. I hope to merge the old with the new, creating something refreshing that belongs in the environment it is housed.
Technology: To seamlessly integrate the physical and historical nature of the museum with contemporary digital technologies, without detriment to the museum experience.
With these objectives in mind I set about concepting, sketching, exploring, prototyping and iterating both physically and digitally. See some of my process below!