I decided to go home and see family for a few days after the MK1 prototype presentation. I have been thinking a lot about the advice from Graham during my tutorial in terms of the importance of art direction and overall coherence of the project between the suit, gameplay and the app. Graham encouraged me to push myself beyond the space graphics I was able to create digitally and to look at illustrator Oliver Jeffers, as well as Charlie and Lola. The tutorial inspired me to think more about my own art practise, and to use the illustration skills that I have to define the art direction. To give this game / story / app that I am developing the "thinglyness" (only way I can describe it) of a book. 
With this in mind, I decided that whilst I was home that it would be a good idea to head to the Tate Modern. Some of my favourite pieces of art work when I was practising as an artist were inspired by Patrick Caulfield and I know that Tate as an organisation own some of his works. I have always been quite fascinated with the use of line in illustration, print, sculpture and architecture, so I am hoping to find more inspiration in ways I can explore and experiment with line in potential game play illustrations.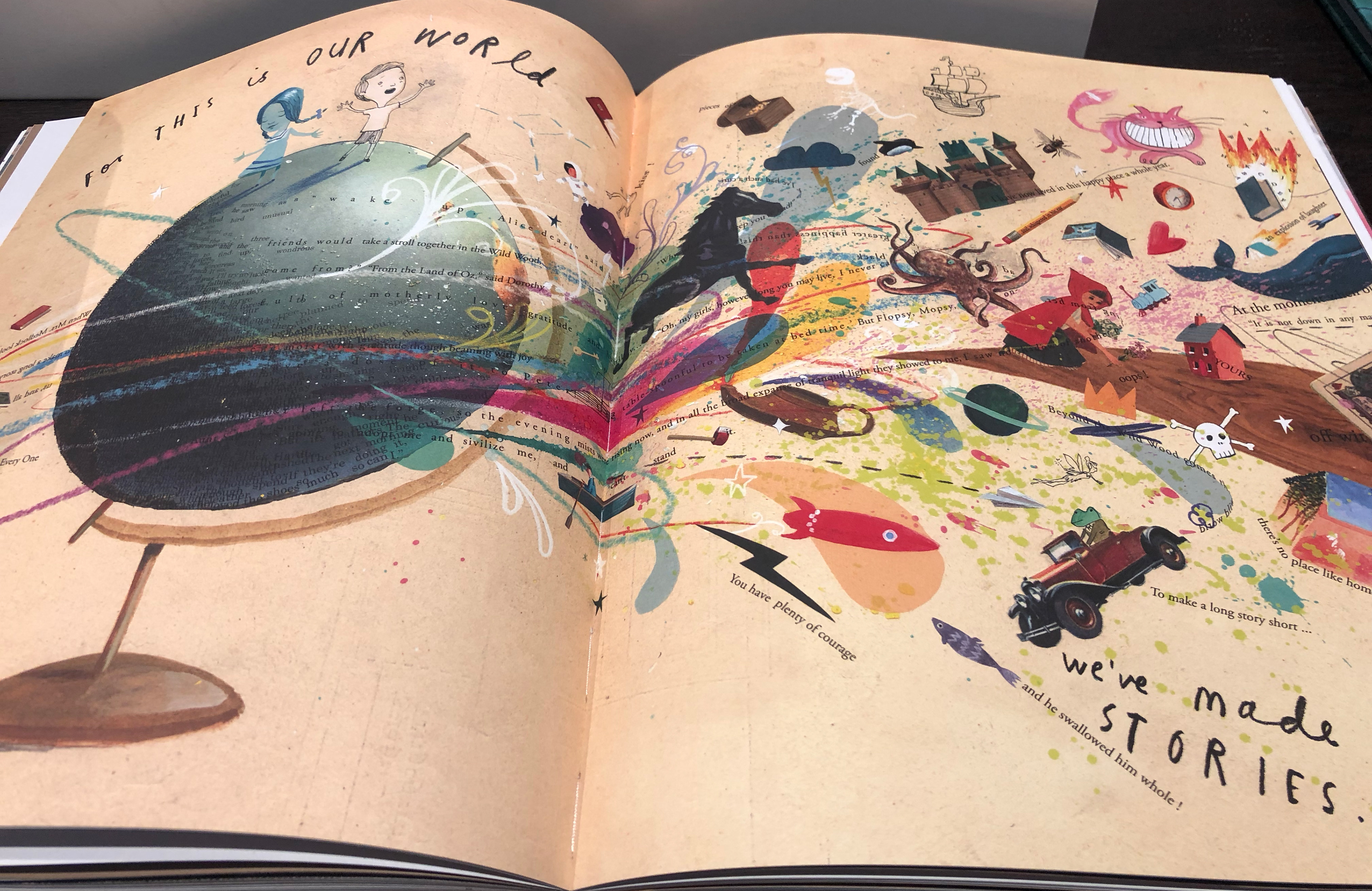 I decided to explore the bookshop first as I saw there was a wide range of children's books. Luckily they had a book looking at the mind and illustrations of Oliver Jeffers, so I decided to have a look through this and took some images for inspiration.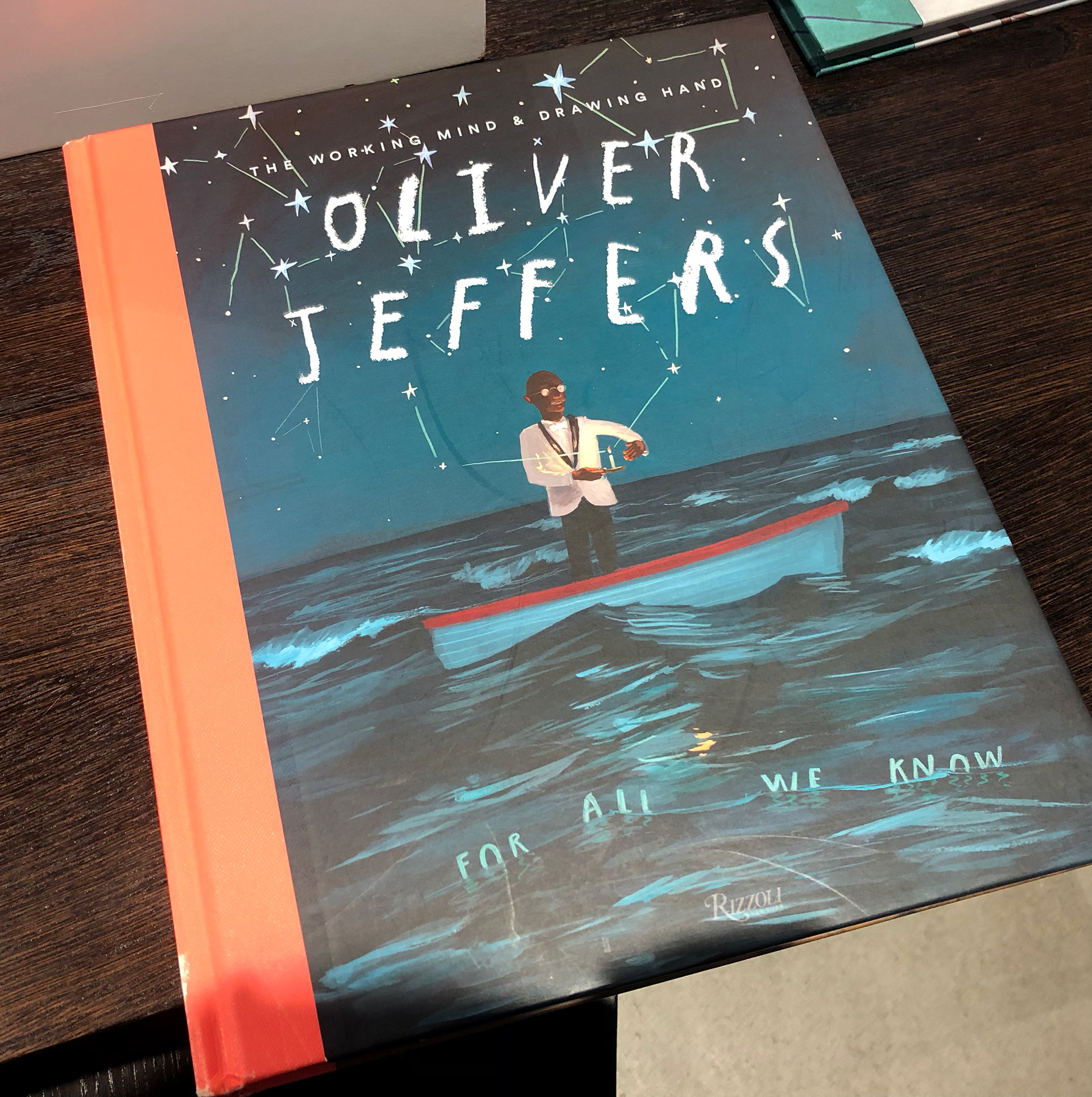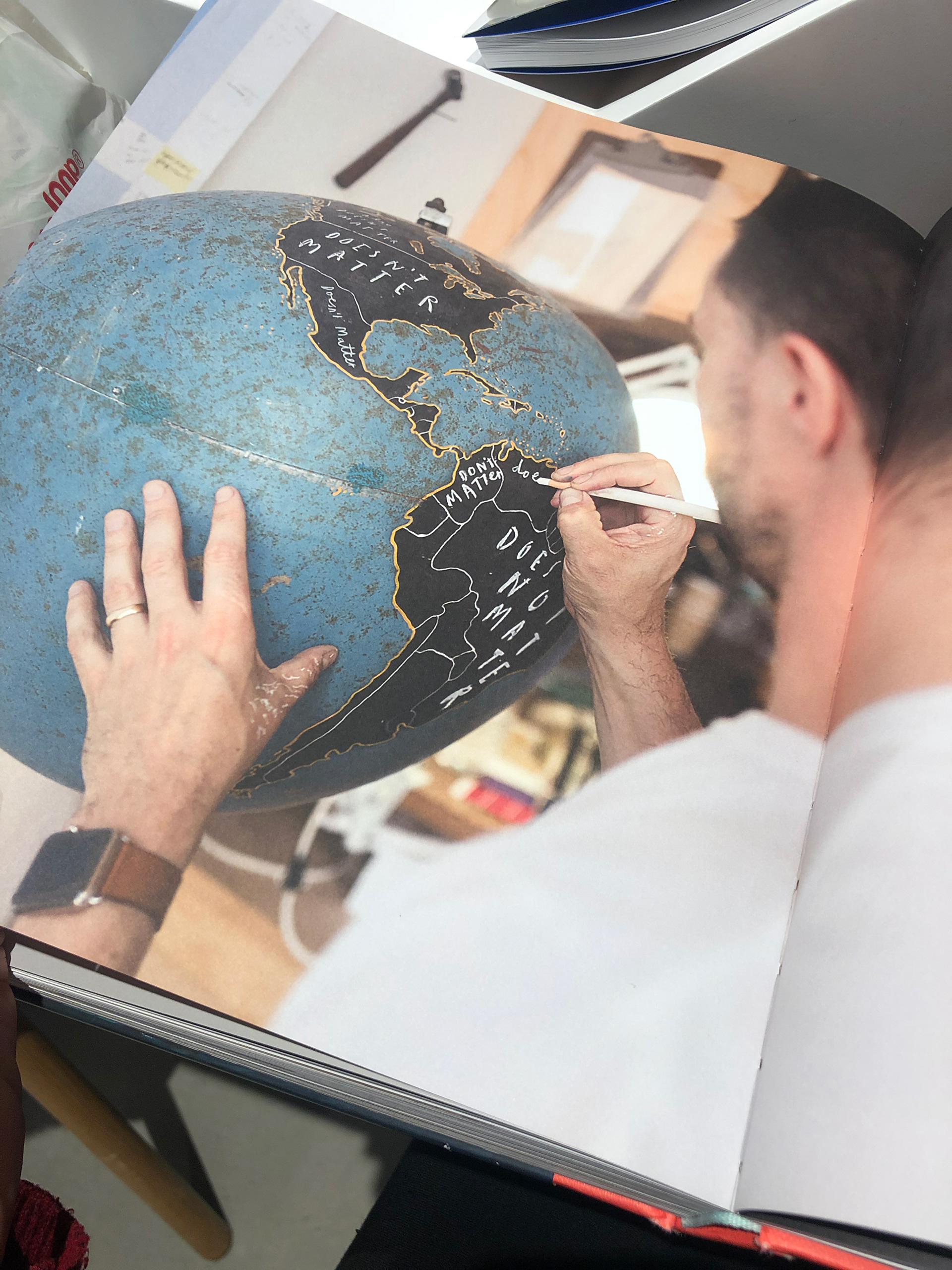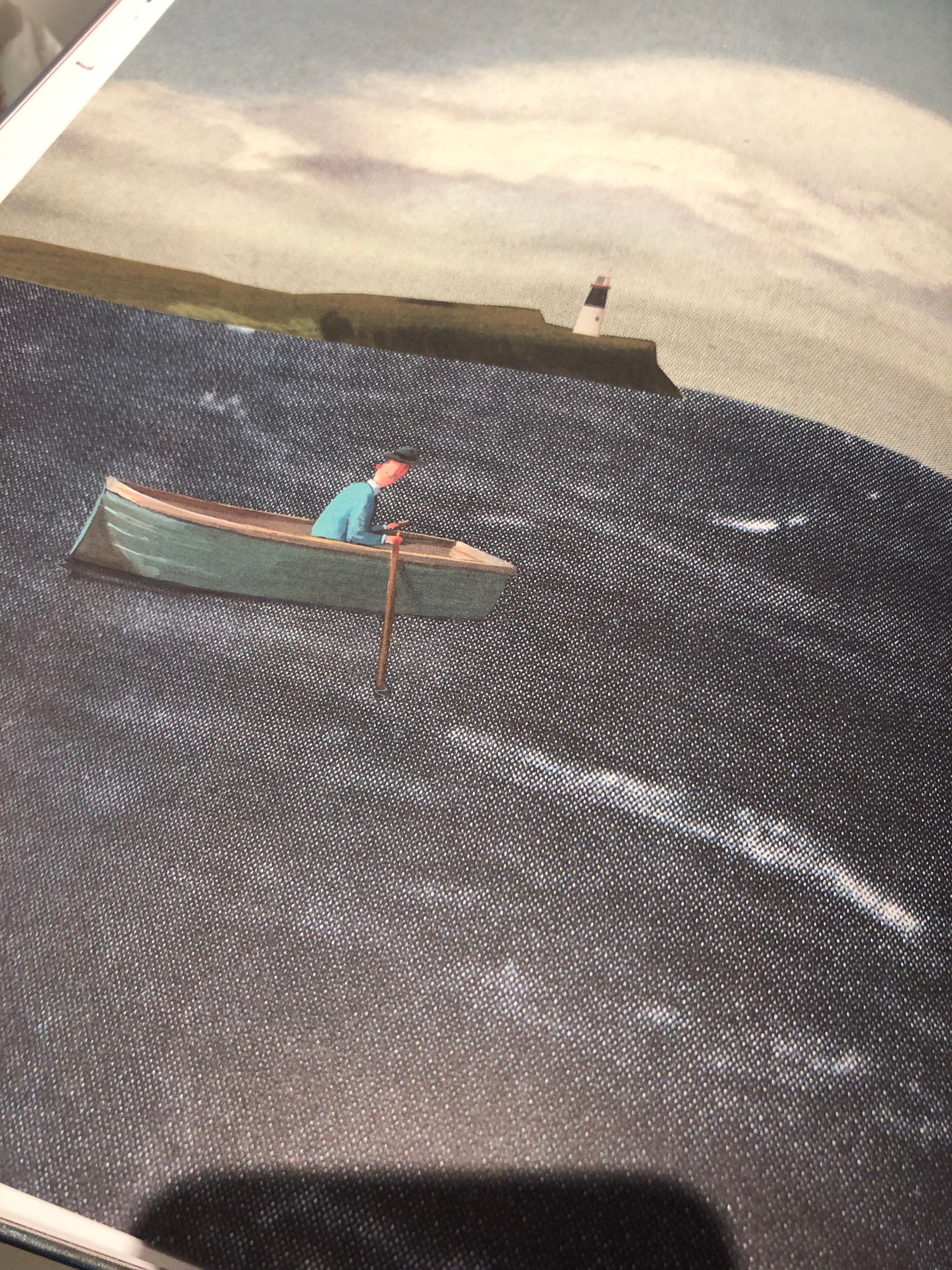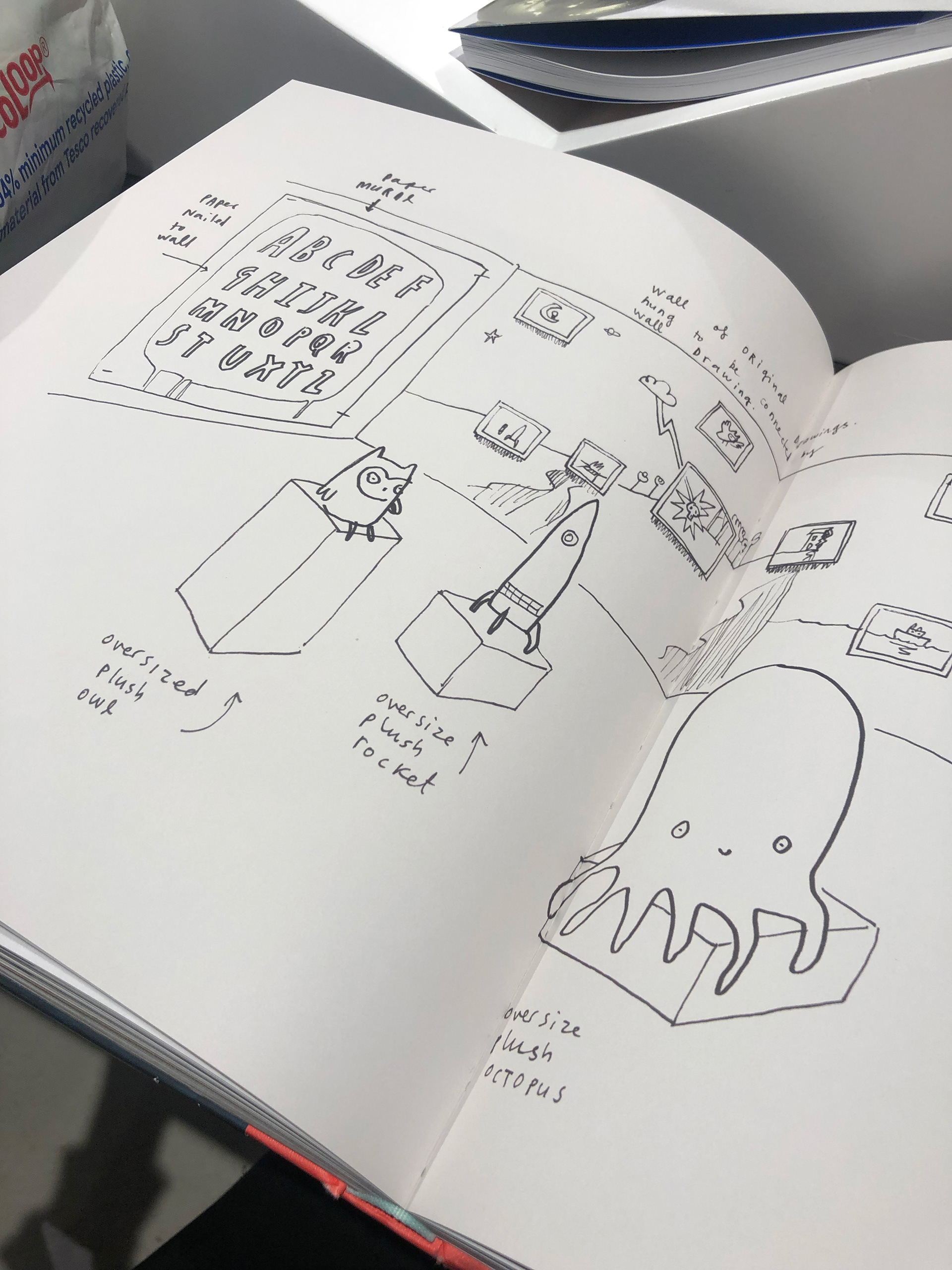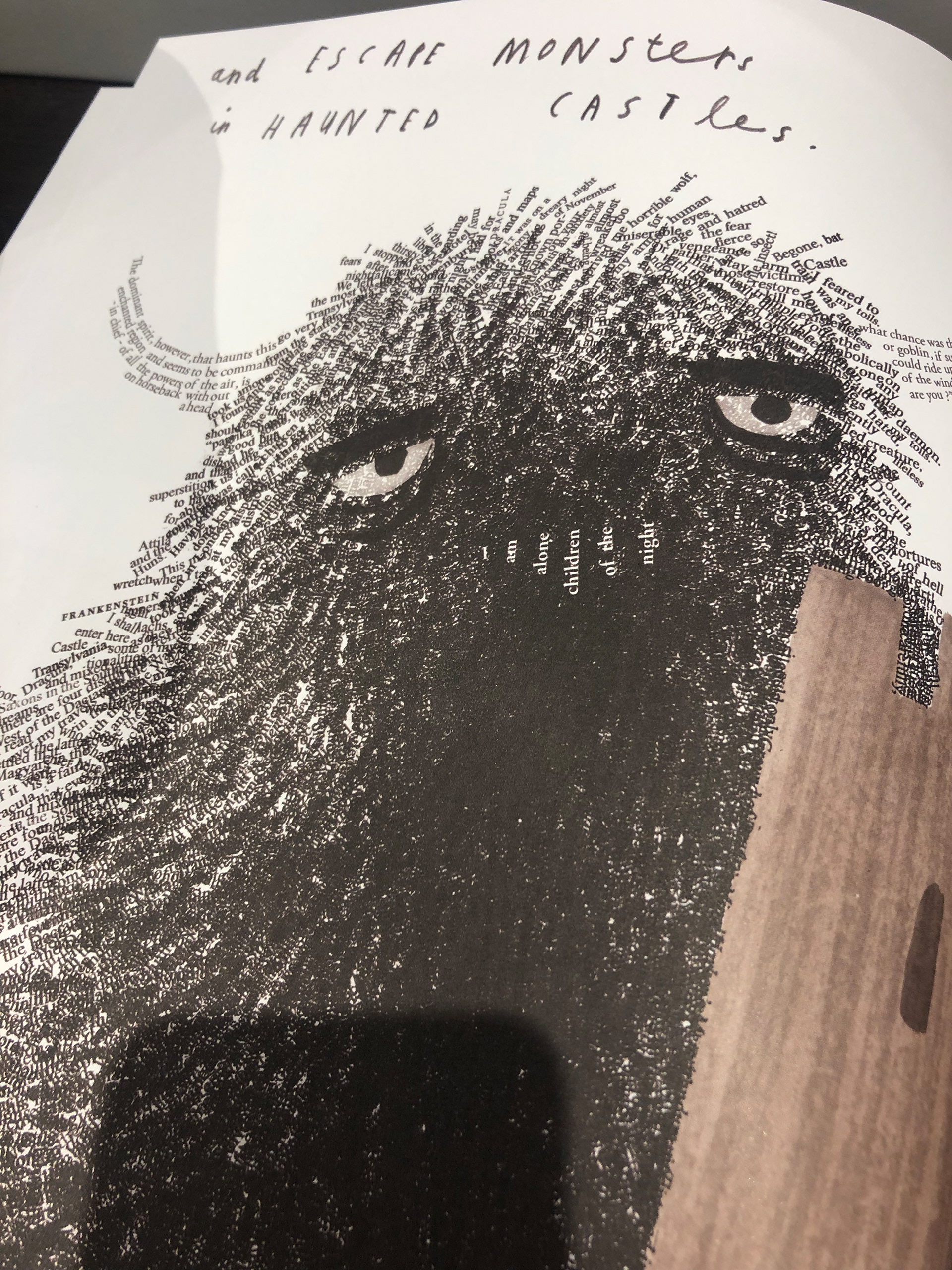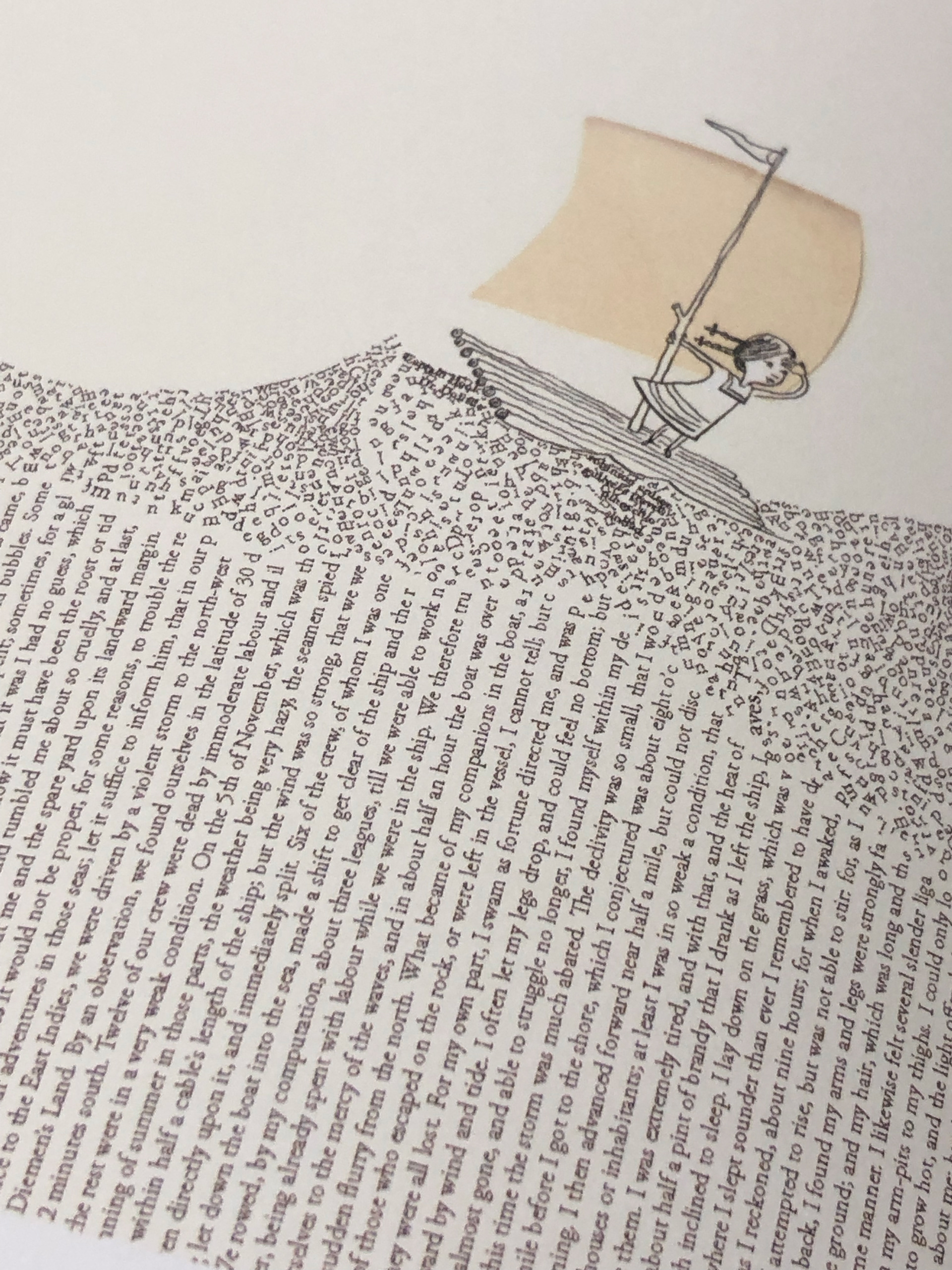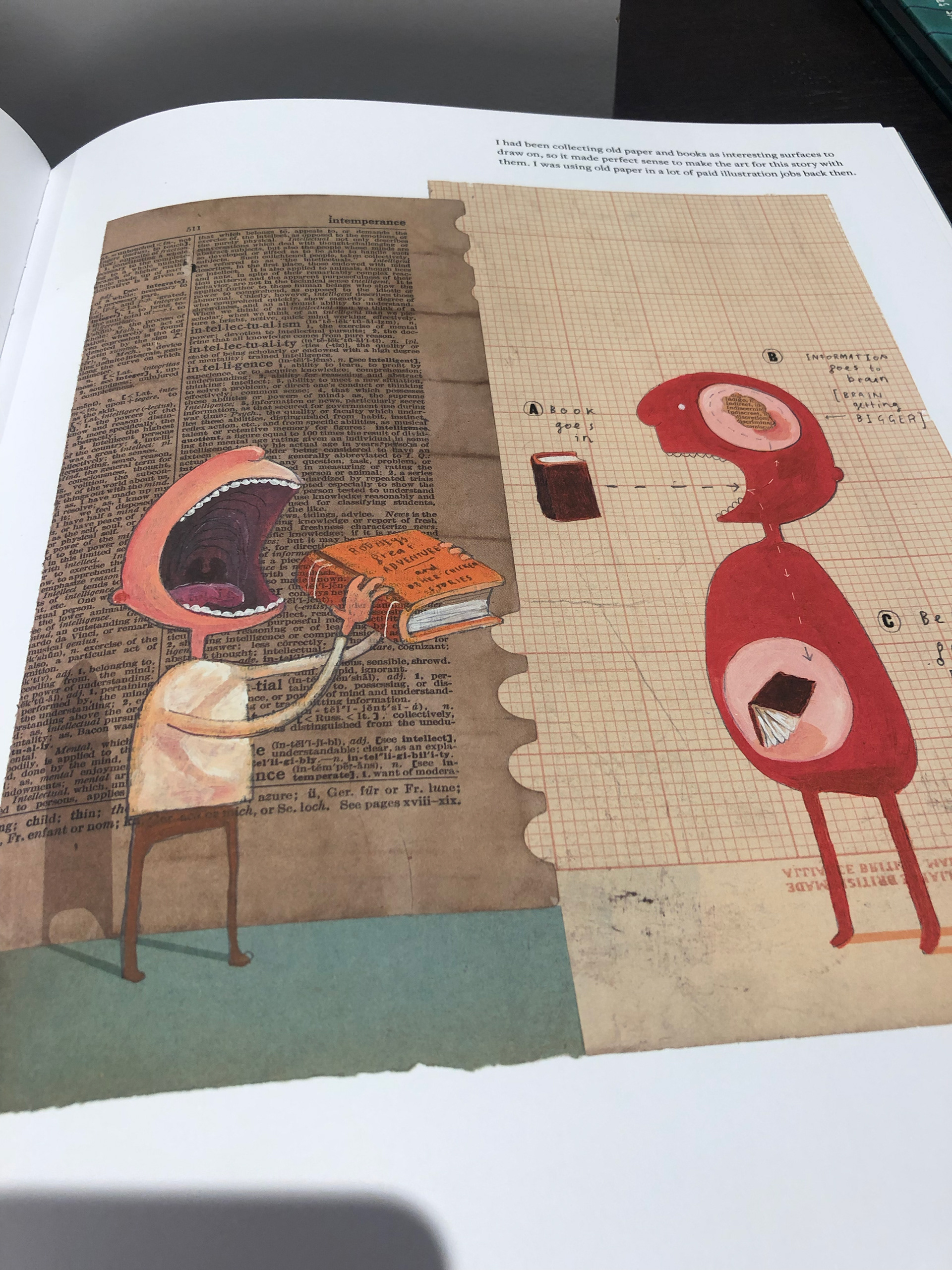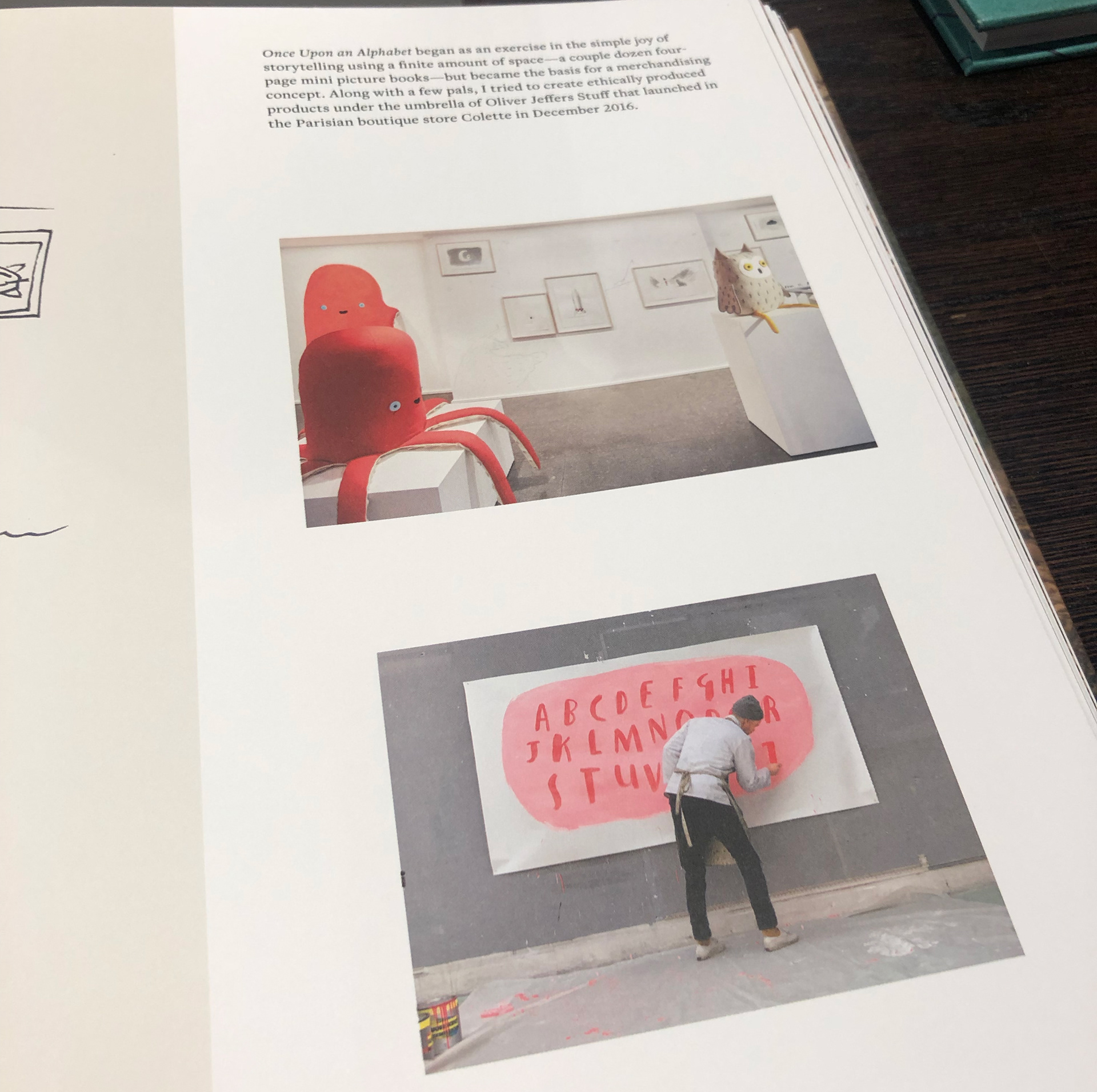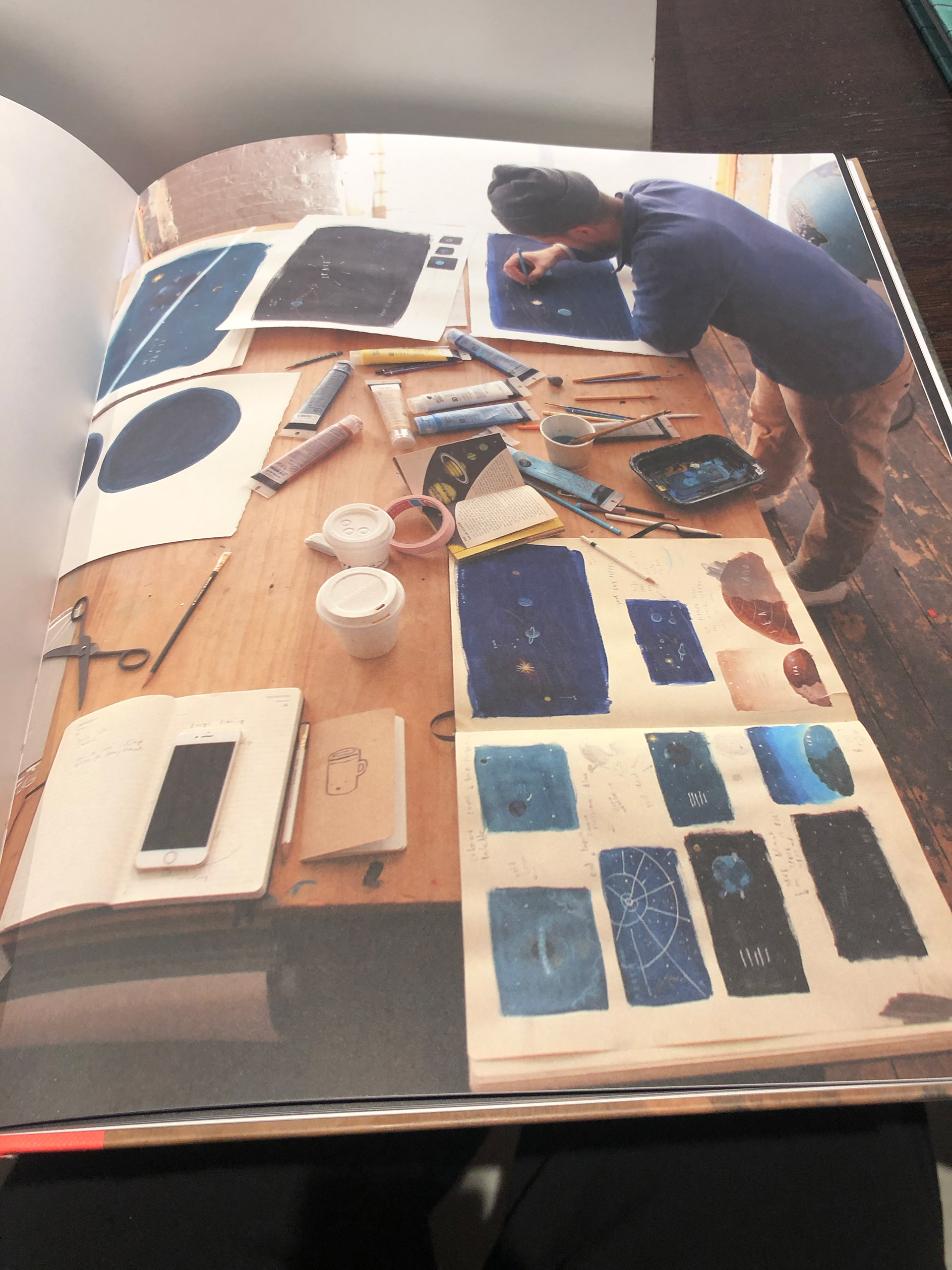 One thing I really love is how the written fonts have a drawing style to them, because they have been drawn by Jeffers. This has got me wondering how easy it would be to create my own font from my handwriting that could be used digitally. 
I also kept noticing themes of the world and space. Which are currently my two potential ideas for the game play. Although seeing the map and the globe is making me wonder if that could be a bit more expansive to build a story and game around. This is definitely something to explore! Looking further through the bookshop and I found a book about the artist Michael Craig Martin (His influence at Goldsmiths and inspiring the YBA's was one of the reasons I chose to do the course I did first at Goldsmiths). I really love the bold colour palette and simple line drawings of his objects. Although a lot cleaner than my kind of illustrations, as my aesthetic is definitely a little on the unapologetically shonky side. It has made me think about the different styles of illustration I can try out when I get back to the studio next week!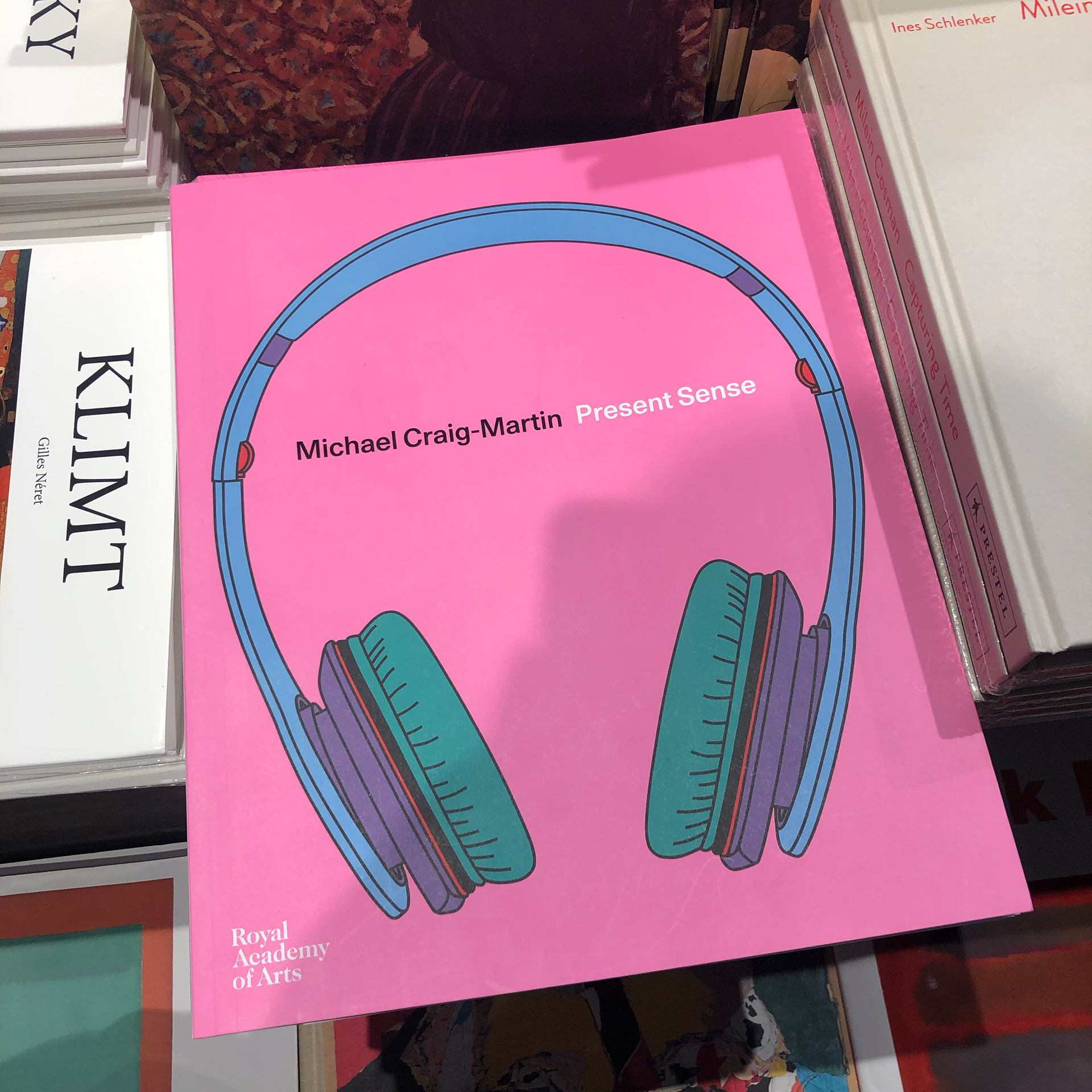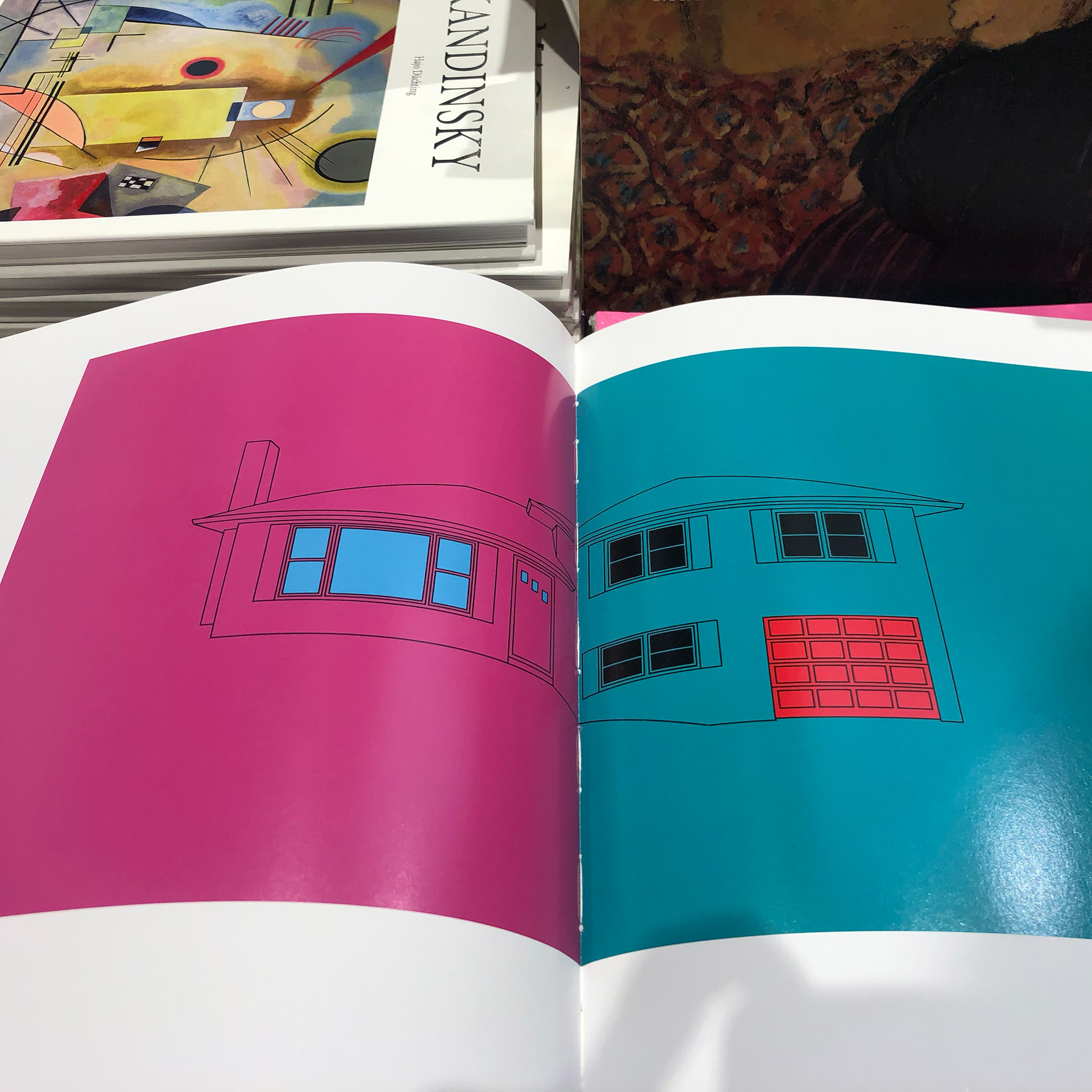 Here are a few other images I found in some children's books in the book shop. I really appreciate the use of shapes, layers and textures. Which might be something worth looking in to in terms of building together layers either by hand and then merging them digitally, or perhaps collage? I also noticed there really seems to be some strong themes the collection of books I have seen are bringing together for the purpose of what is important to learn. Things such as the alphabet, about the world around us, and they are particularly animal orientated.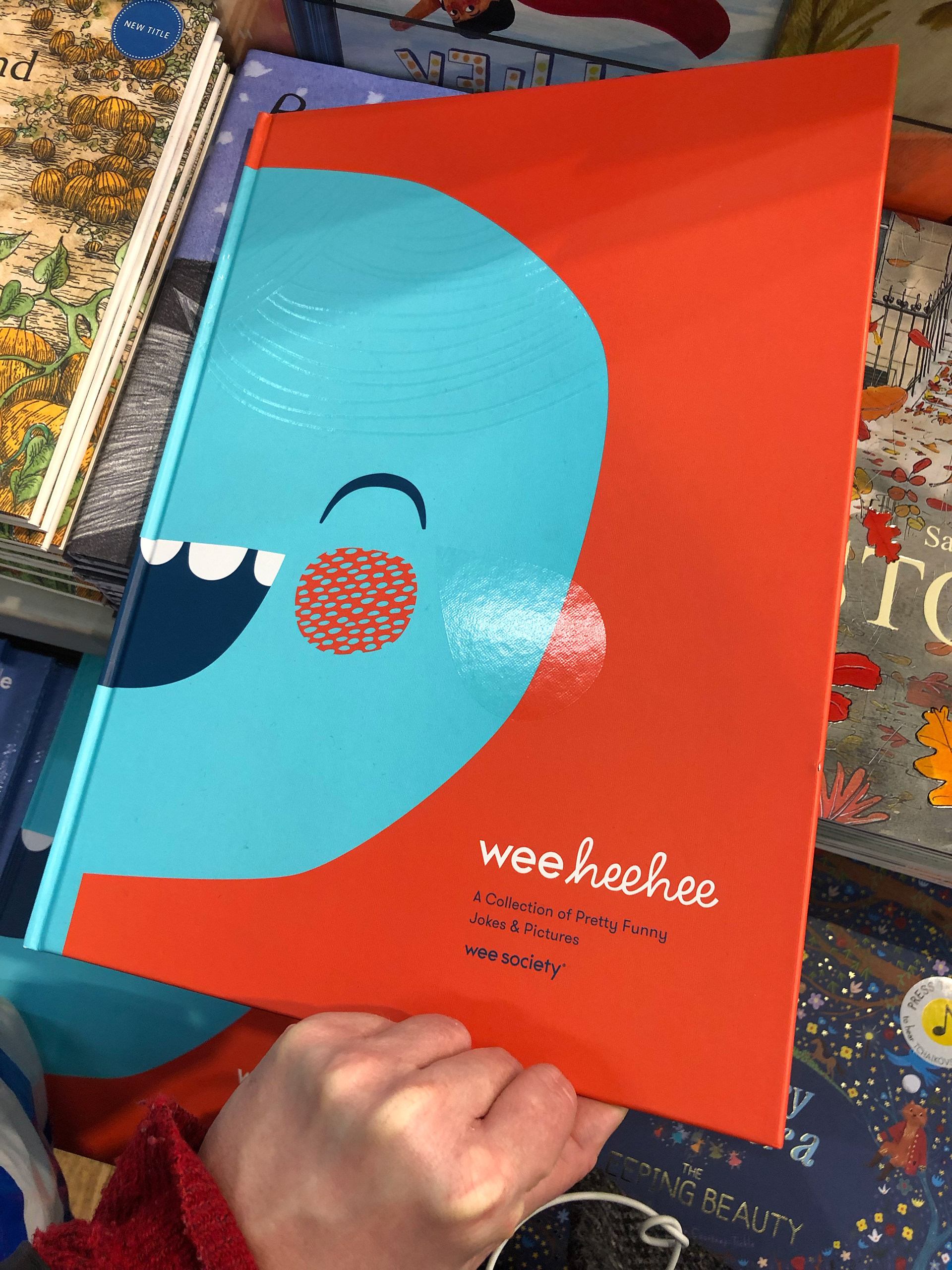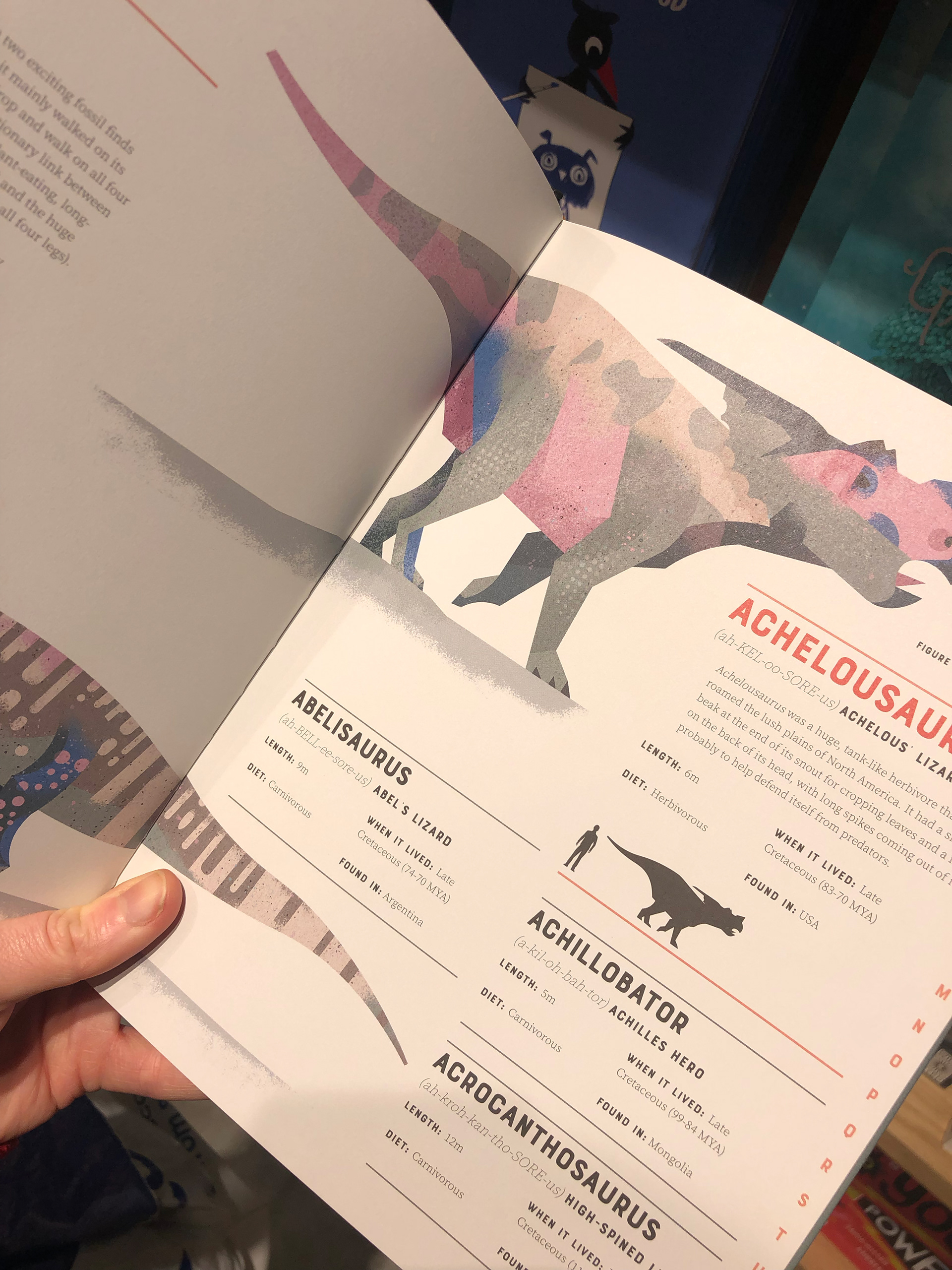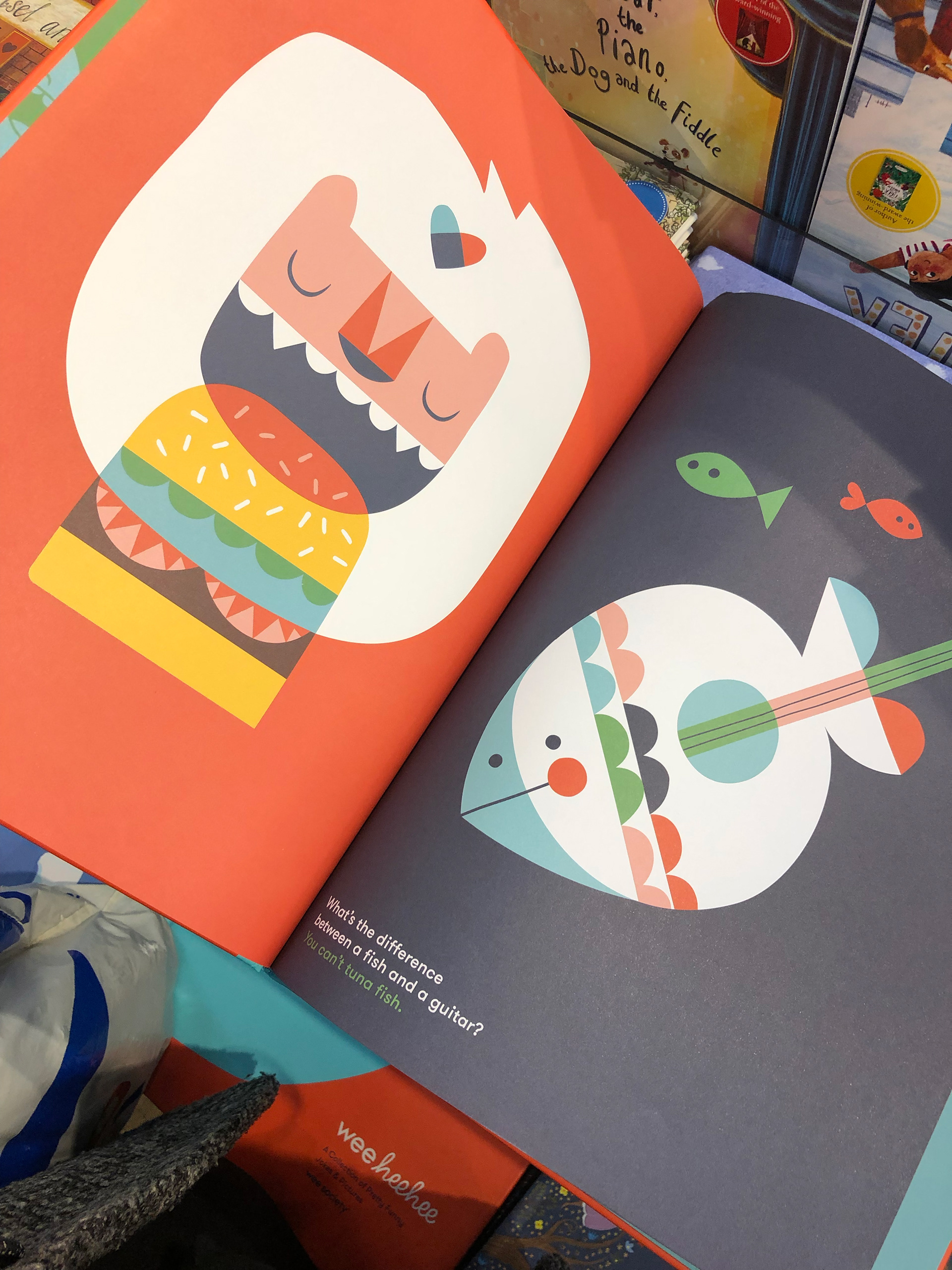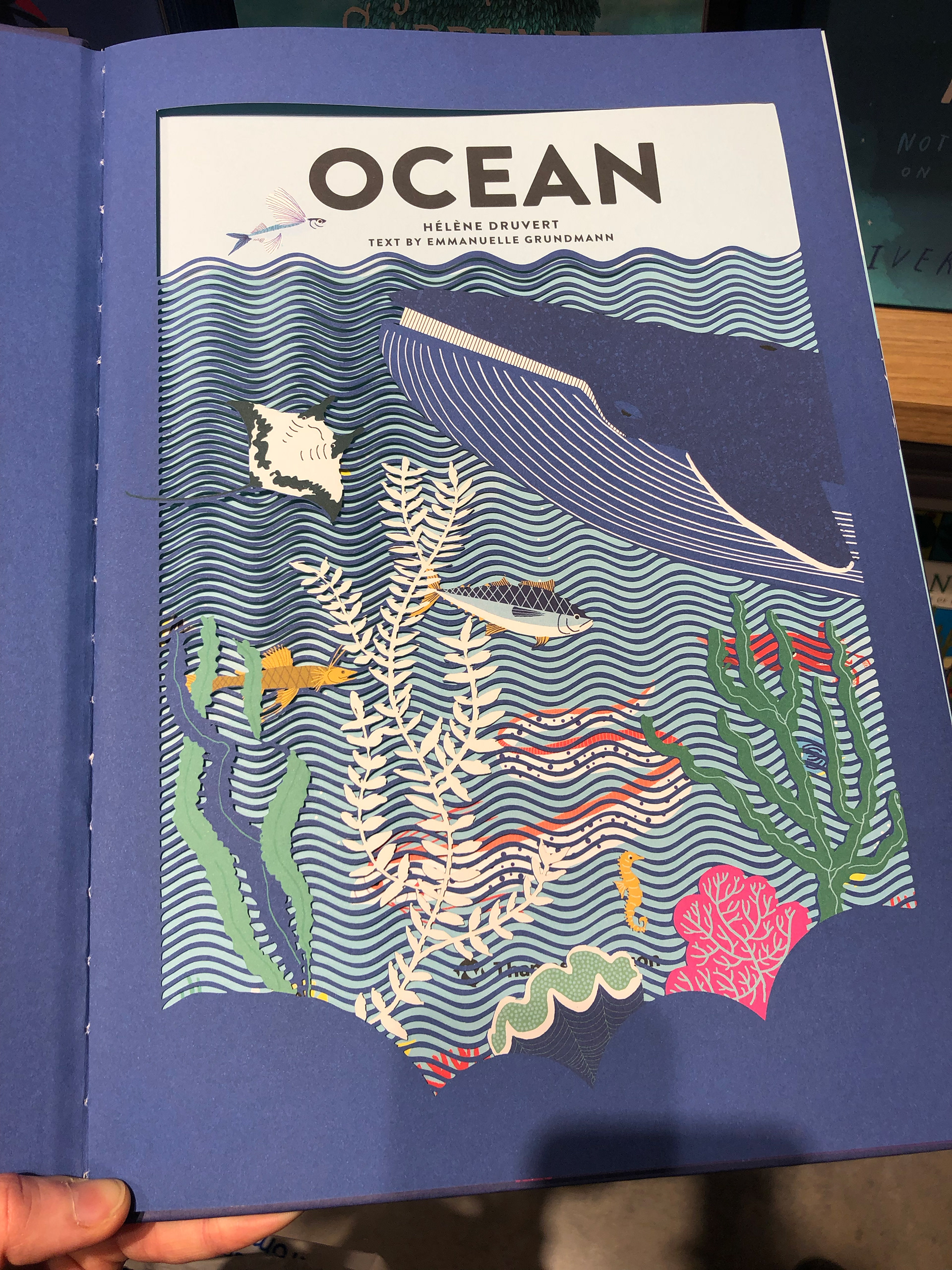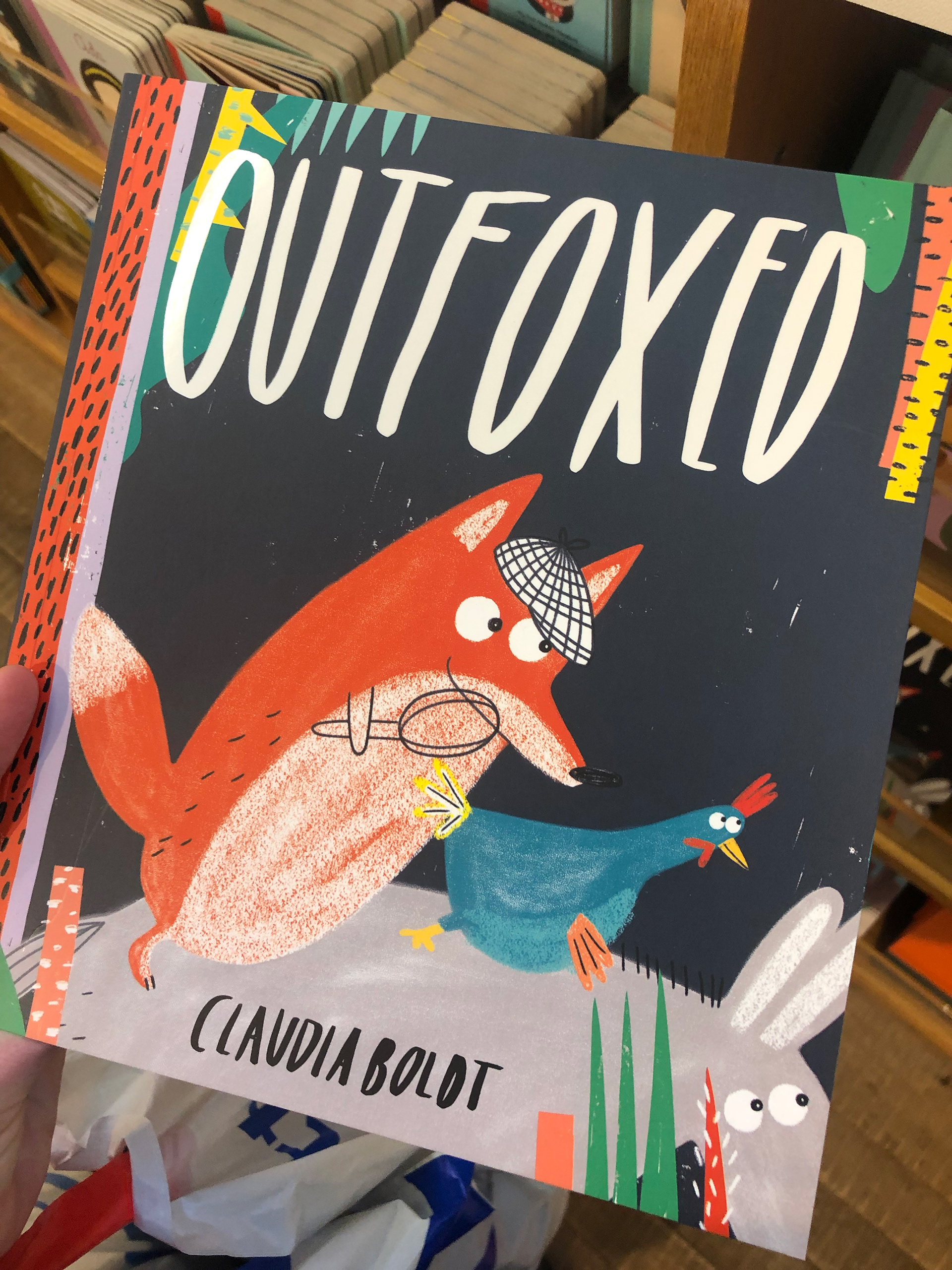 Whilst I was at the Tate Modern, I had a look round the galleries. I was specifically looking for Patrick Caulfield, which I couldn't find any of sadly. However, where the pop art section usually would be there was a piece by Lichenstein which made me wonder about how I can apply digital pattern techniques to simple line drawings in the style of pop art (as this is partly what I have done with some of my illustrations during phase 0 & 1.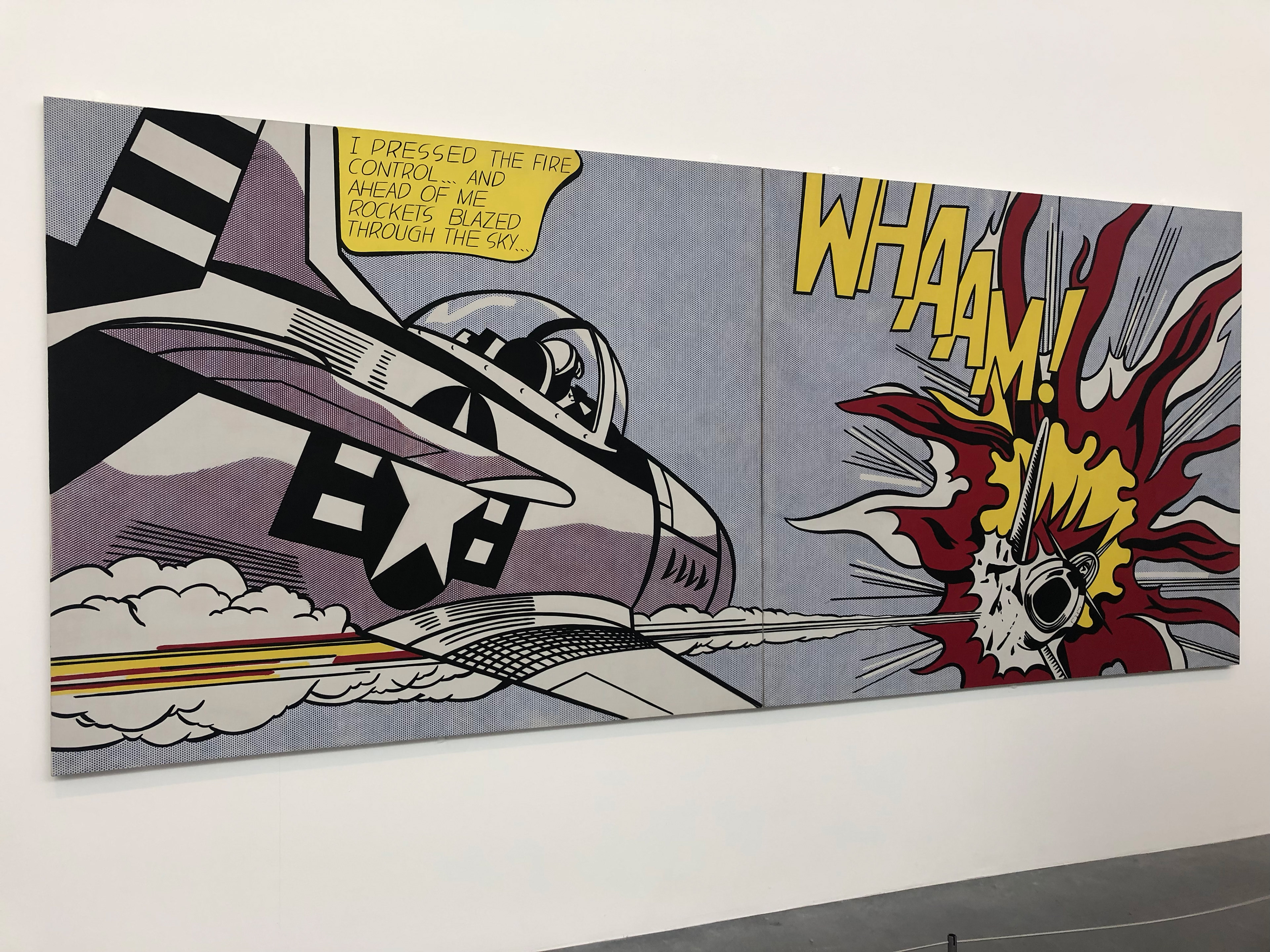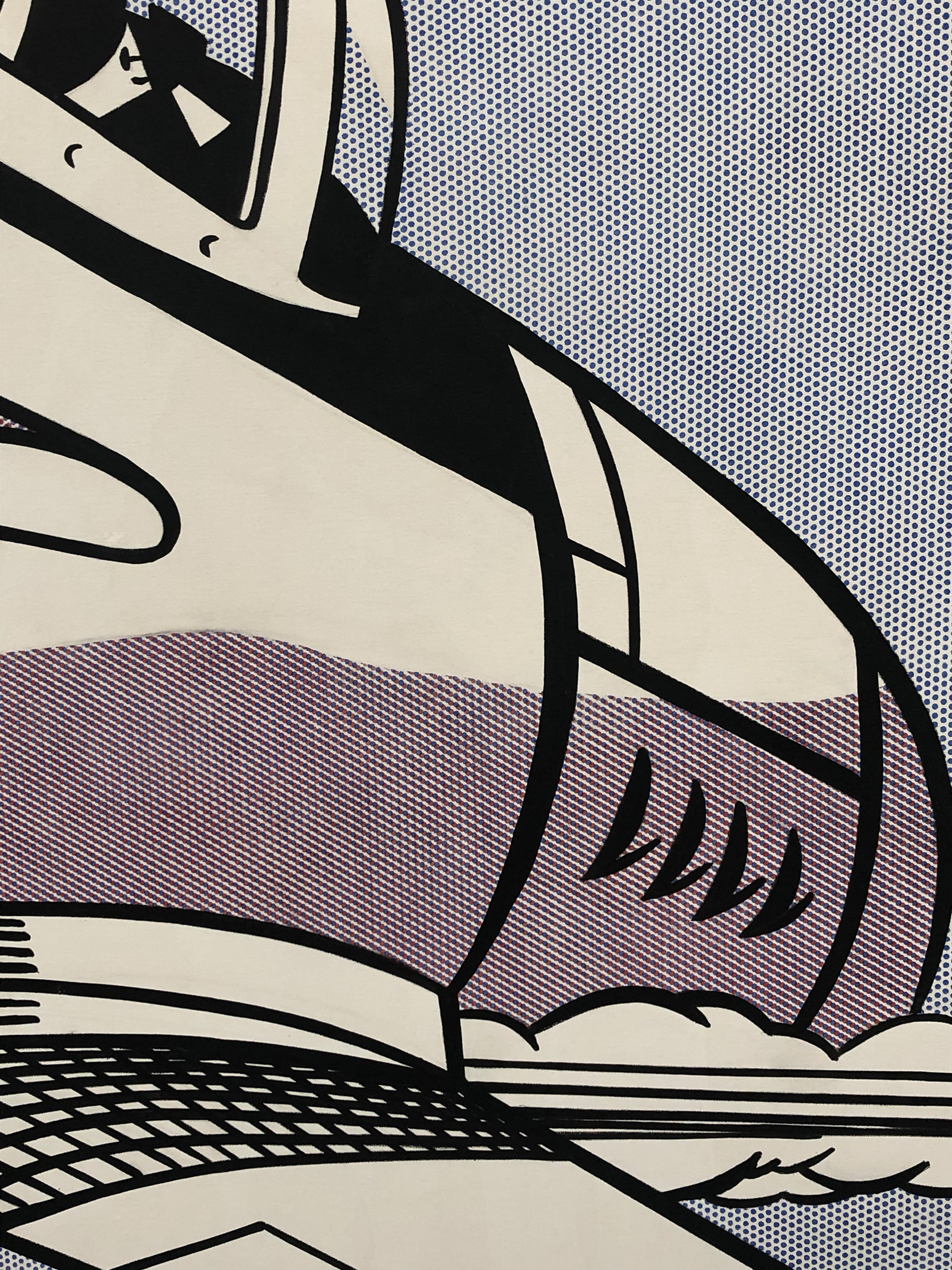 After visiting the Tate Modern, I was inspired to ask my Dad to get out my drawings from when I was a kid (aged 4 / 5), to get an idea of what was going through my head at my target age range, to see what things were important to me. It was actually a really interesting exercise to look at these things and get a sense of myself at that age.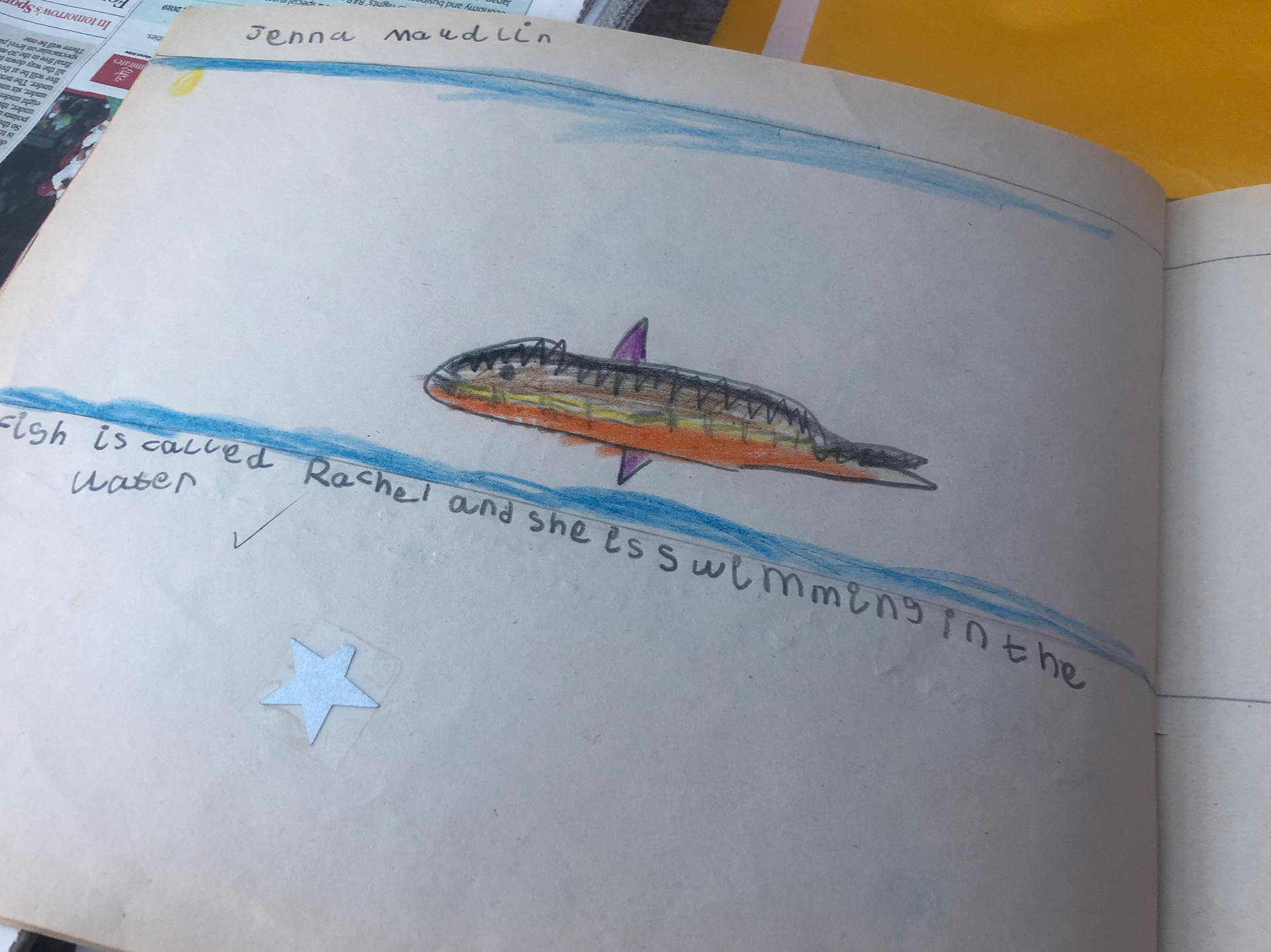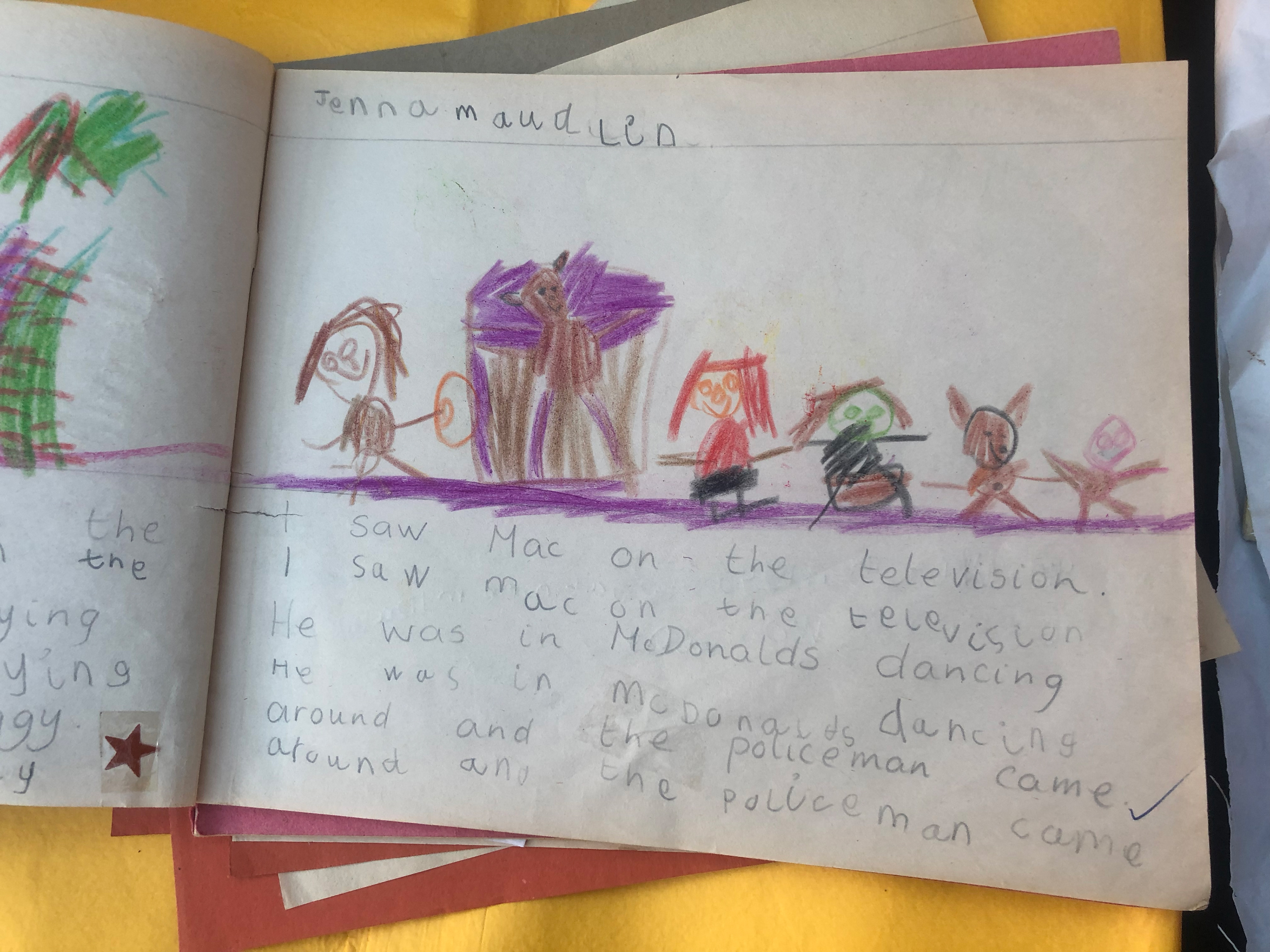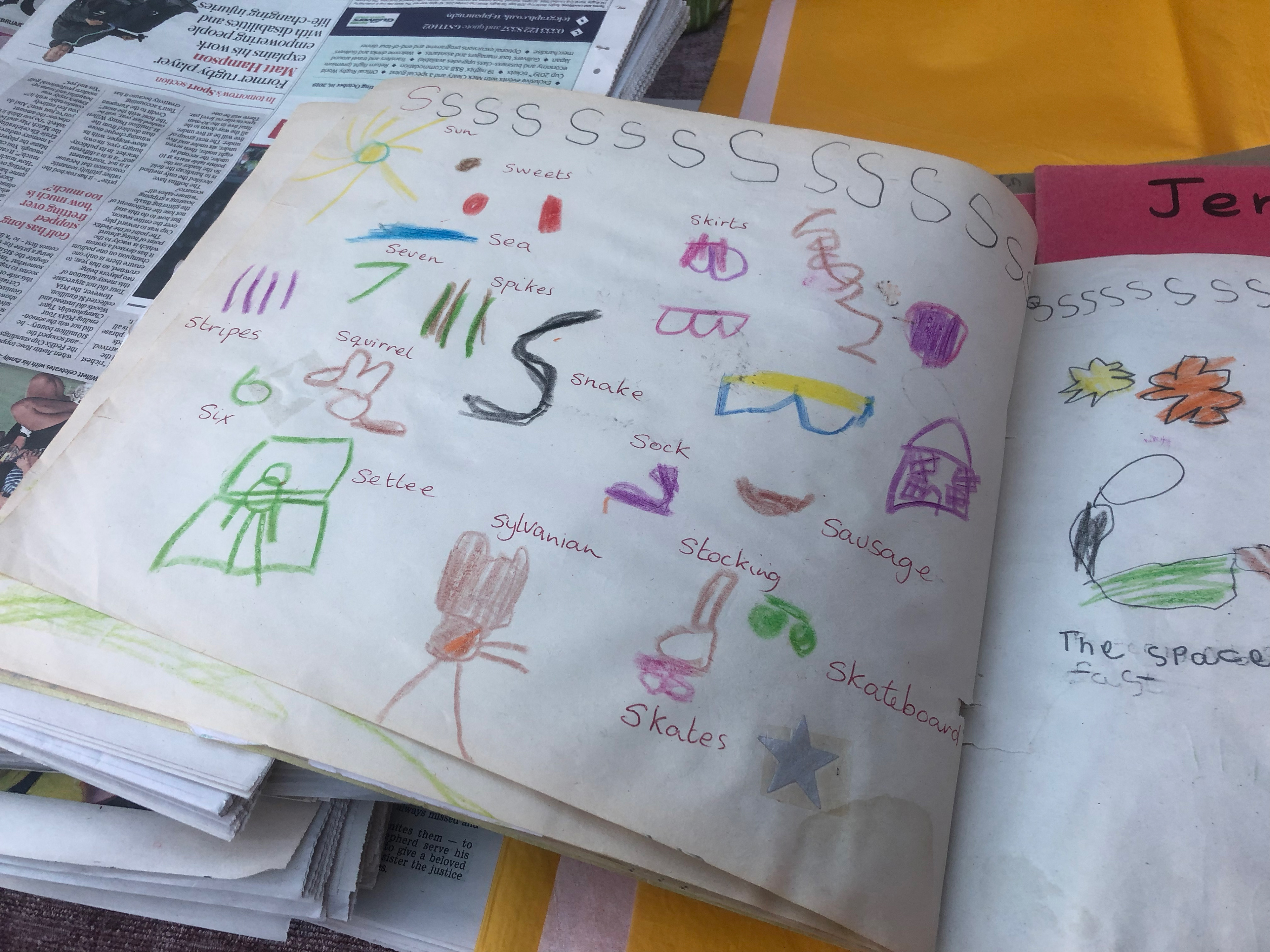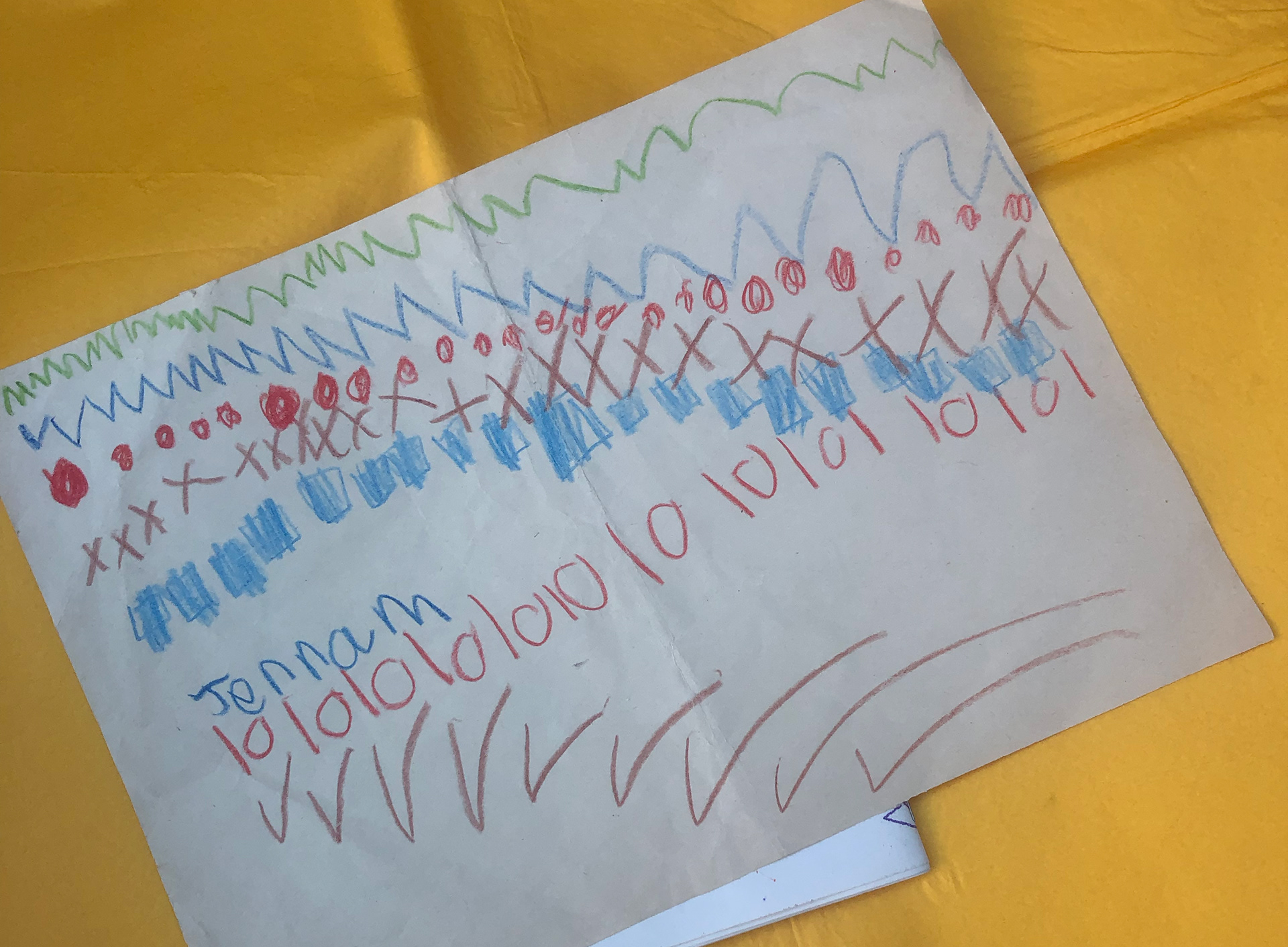 Looking at them has definitely made me strongly consider my earlier thoughts which is to make my own font as I really love that these early drawings, with my handwriting depict mini stories and the relationship between the drawings and the writing is very obvious. I feel this could be a way to keep the illustration and animated parts of the game play coherent with the font. 
What's next?
I am feeling this was a very positive mini break to inspire the art direction for the Mk 2 prototype. So plan to think about different styles I have adopted in the past when sketching, try them out again and just experiment with different options.
I also picked up a free bundle of fabric from a digital printing company I sent my sample to, so I am bring that back and plan to start on creating a template for the kid's sized prototypes I will test, film and present at degree show. I have been trying to put it together in paper, which helps for the form, but it's hard to try and fit a child in to it. This free bundle of fabric means I don't have to waste any money or resources on playing about with different shapes and styles til I get the right fit. As well as helping to do my bit by recycling scrap fabric that would otherwise go to waste. 
I also intend to try figure out how to create my own font from my handwriting. It's not something I've really tried before, so that should be a lot of fun!