It's finally here (well been and gone), in what feels like the first major milestone of the semester - Guru's day. 
I've worked really hard to try present my ideas so far in a fun and playful way in the hope it would help set the tone of my discussions with the Guru's. I built my boards up to symbolise books (for the storytelling, digital enchantment aspect) and blocks. (The building / Lego / construction inspiration) as well as displaying the mini documentary video I made from my research trip, sketchbook and the information I received from Yalp. I also had my Adobe Character Animator CC experimentation on hand to show the Guru's. I wanted to ensure there was enough stimulus available to get the most out of the day, which I think I managed to achieve.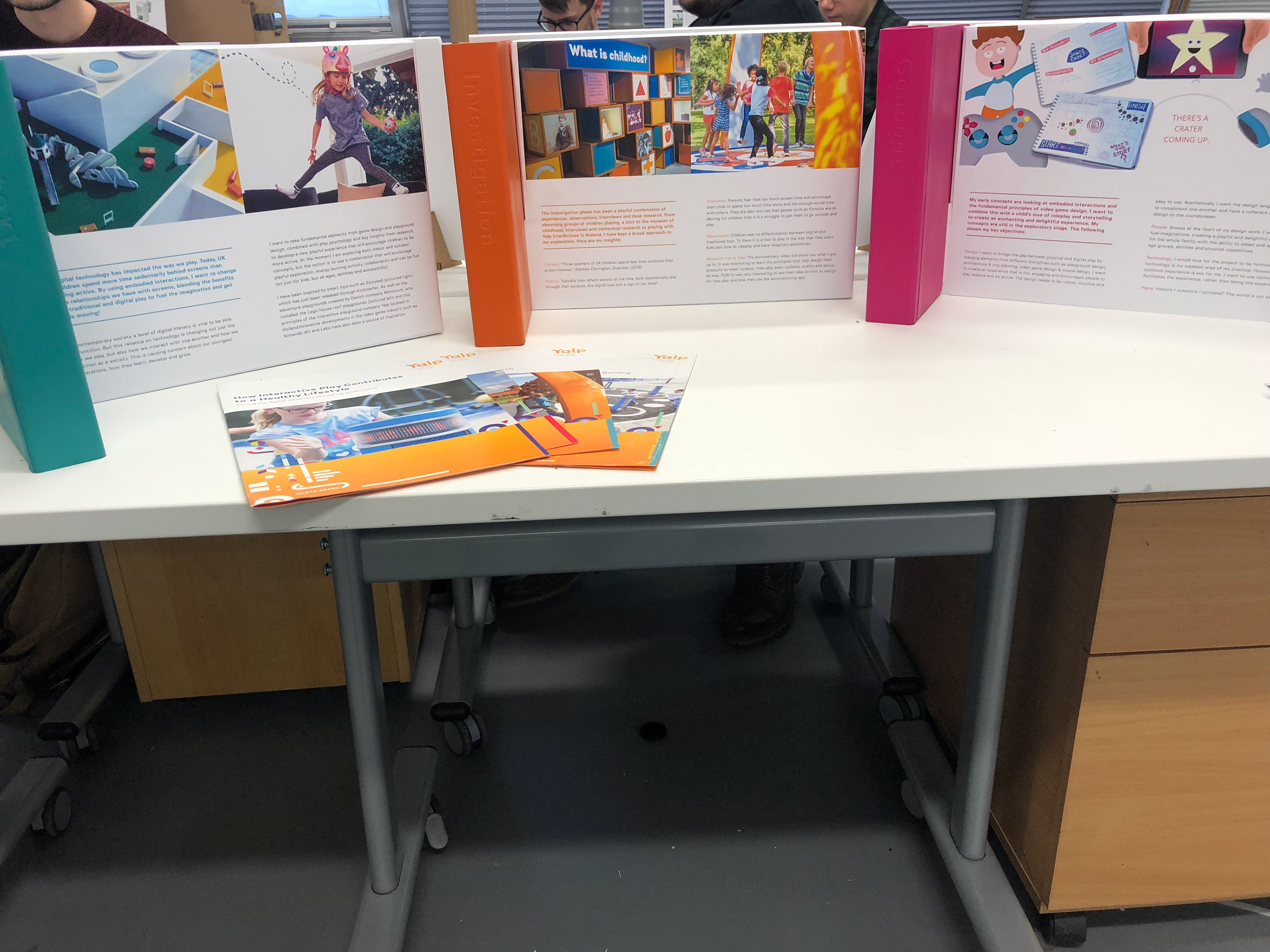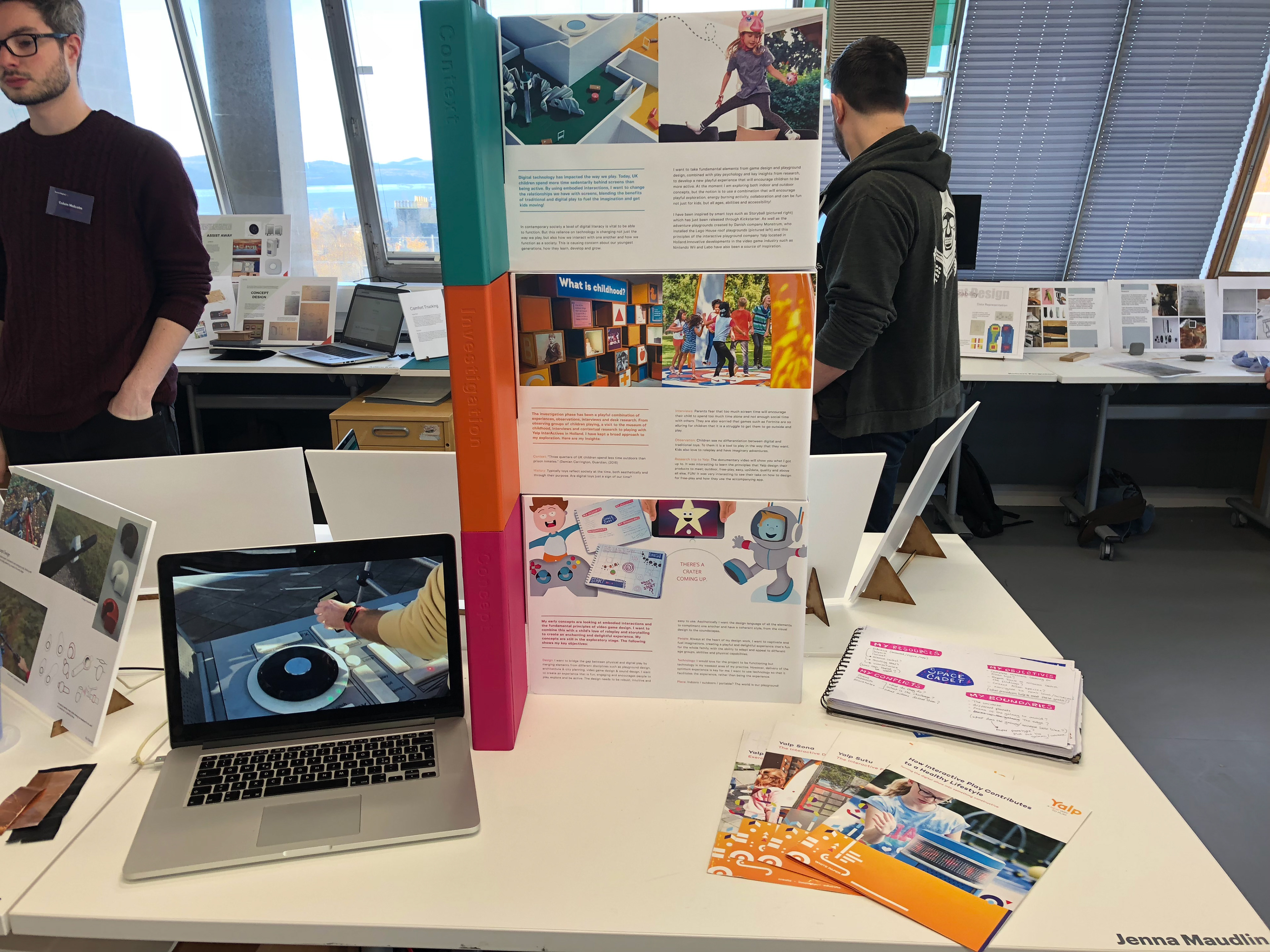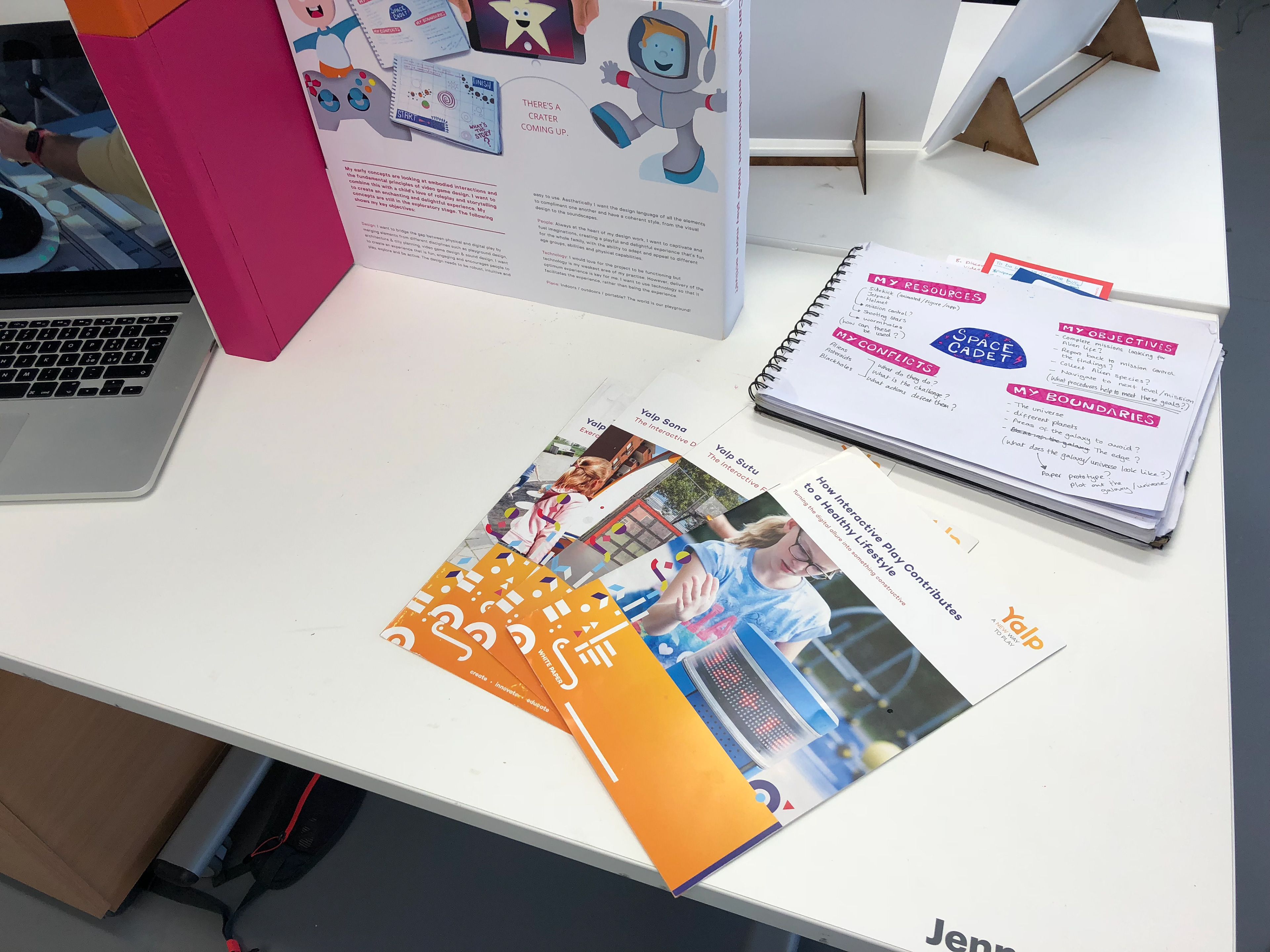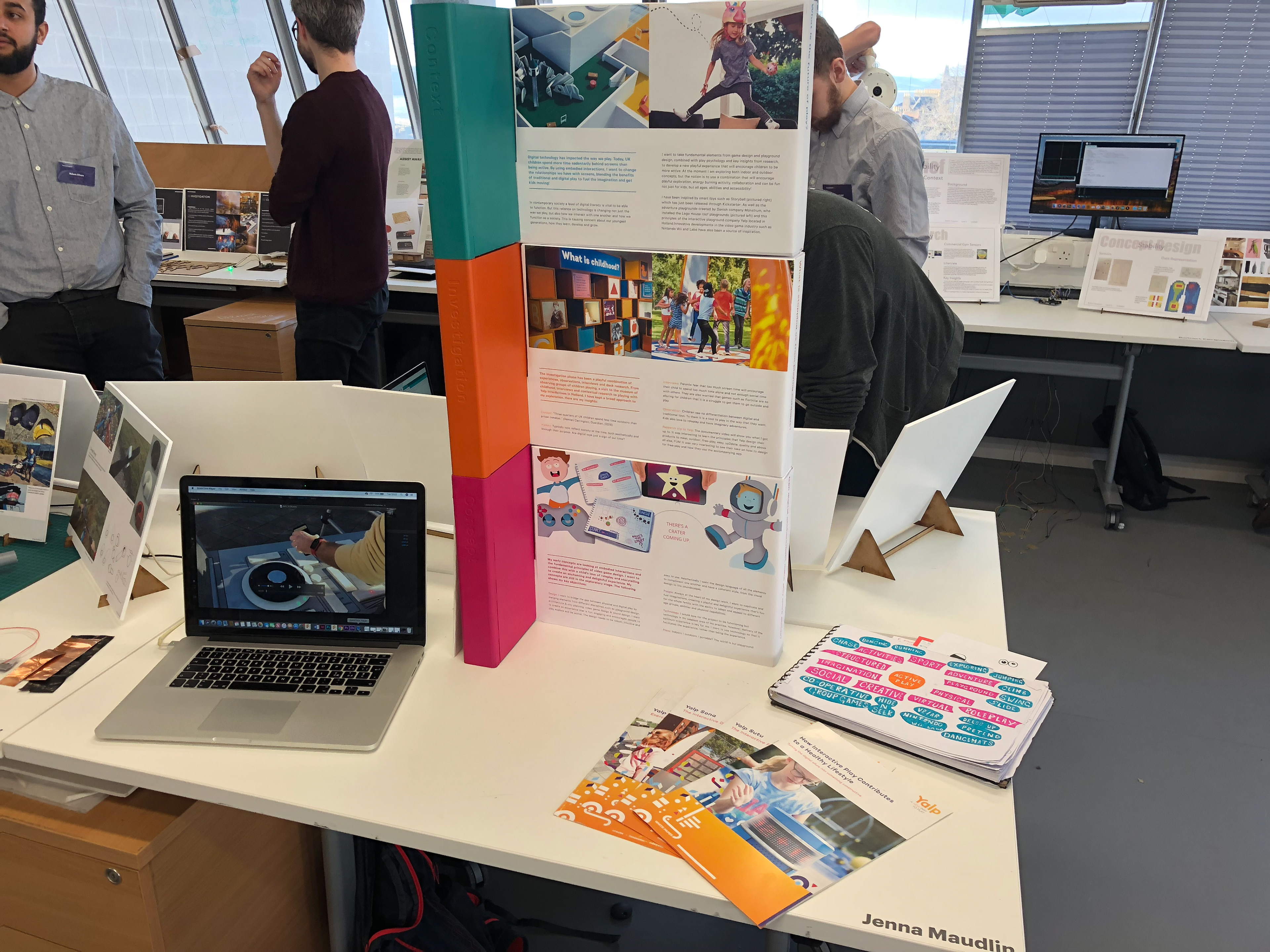 I had lots of really interesting conversations with not just my Guru's, but the Centre of Entrepreneurship, fellow students as well as potential future applicants to social digital. 
The conversations I had with my guru's all seemed to be very positive and can be summarised as follows:
First up,
Hazel Wylie
. I was really excited to speak to Hazel as during my internship over the summer Rachael (Farquharson) and Ryan (Hutcheon) who both studied at the same time at Hazel told me that she was currently working for cBeebies and I already knew at that point I wanted to design for children. So it was great to know she would be one of my gurus. 
We spoke for around an hour about the possibilities of my ideas and how to narrow them down. Hazel recommended early testing with the kids and perhaps setting up some co-design sessions. A child's imagination can be a lot more active than an adults and she told me that some of the ideas that come from these co-design sessions are really insightful. I asked advice on how to structure and set up testing with kids, as I understand children have a lower attention span so tasks need to be shorter etc... and Hazel has agreed to send over some information on how to do this. Hazel really liked the character mapping in Character animator and took a video of it to show her bosses at the BBC to show what she had been up to at guru's day.
Andy Ross
was next and suggested I look a little more at the motivation behind playing games, things such as exploring and collecting (inspired by AR apps such as Pokemon Go). He posed potential questions and ideas such as; Can their character gain more power and energy the more active this child is? Similar to a fitbit for kids but with more story behind it.
Some of the team from the Centre for Entrepreneurship came round to speak to us, I was advised to look up KASE. (Killers, Achievers, Socialisers and Explorers) as these are seen as a taxonomy of player types, which could help me give the games structure and goals for different player types.
Madeleine Wilson
from Trakk came to speak to me after this, which was also a really positive conversation. We spoke at length about both my ideas of indoors vs outdoors and portability. Madeleine also shared my fears of the negative aspects of one of my ideas. The outdoor project, the concept of the pop up playground. If it was perhaps too unrealistic for my budget, skills etc... Specifically things like specialised flooring of playgrounds for safety and that by challenging myself in this way might mean a lot more logistical concerns such as health & safety and distract me from the interactions and delivering those really well. 
We also spoke more about my idea of the interactive superhero costume. She made a few suggestions of how to make the costumes more multi purpose, such as could they be turned inside out, could things be added on or taken away to symbolise new characters or different actions and suggested I consider how a child's imagination could be used for this too. (I think this conversation backs up the suggestion by Hazel that Co-design sessions could work really well for generating ideas in this area. Seeing the children's behaviour for myself)
Another set of positive suggestions came from
Will Duncan

towards the end of the day. I spoke to him about how I had thought the wearable / costume / game could be packaged to include the screen with the sketches of Escape from Space Academy in my sketchbook. He asked a few questions for me to consider:
If I choose to be inspired by dressing up boxes and the package is part of the experience;
Could the box be made out of screens?
If so, could these screens illuminate with different colours or themes to represent mood changes and atmosphere? (in line with the sound and music)
With the costume itself, could it start as a shell and the child win different modules to add on as they progress through the game that give them different functions and actions? So they can create the character they want to be?
To help me deconstruct the advice and suggestions of the day I have tried to narrow them down in to the following themes and pointers to guide me through to the next stage which will be some more sketch ideation.
-

Really consider the logistics of the outdoor ideas.

Are they executable well with the budget, time and skills I have available to me?
(I am already hesitating that these ideas might be ones that I'm not quite ready to explore at this point in my education / career / life)
-

Think about the disparate components to my current wearable video game character idea.

How can I reduce the elements required to simplify it?
-

Think early about testing and plans to test, as well as co-design sessions.

(perhaps pilot the co-design sessions before Christmas, with hope to run these with multiple potential users afterwards.
-

Gamification of players (KASE)

- find out about these.
Look up KASE
Sketch out some of my ideas with the suggestions from the gurus explored to see where this can go
Put together a possible script for co-design sessions and find a group of friends to test it with
Look in to recruiting potential play testers