This week has mostly consisted of planning and emailing companies to see if I can visit them to interview or send them some questions. I have also been looking at a few different education systems to see how they view play and how they approach it in early years education. I have been saying for a couple of weeks that I wanted to get myself organised and in to a routine (which has proved difficult as I still haven't found somewhere to live in Dundee, so I'm between Edinburgh and my friend at the other end of Dundee). But the sooner I get organised the easier keep track of my progress would be. 
The Roadmap
The key with roadmaps is to plan for flexibility! I have learnt over the past couple of years that I sometimes under-estimate the time involved in some elements of my work. I tend to be quite ambitious so I need to be realistic and factor in for this. What you see on this roadmap is kind of an overview of key milestones that I would like to achieve by certain times, alongside the deliverables and milestones we are expected to meet as part of the course with a bit of flexibility factored in. I will also use my blog the way I have been to define where I am going next as the end of my post, use my handy weekly to do list as well as the daily to do lists I seem to be writing!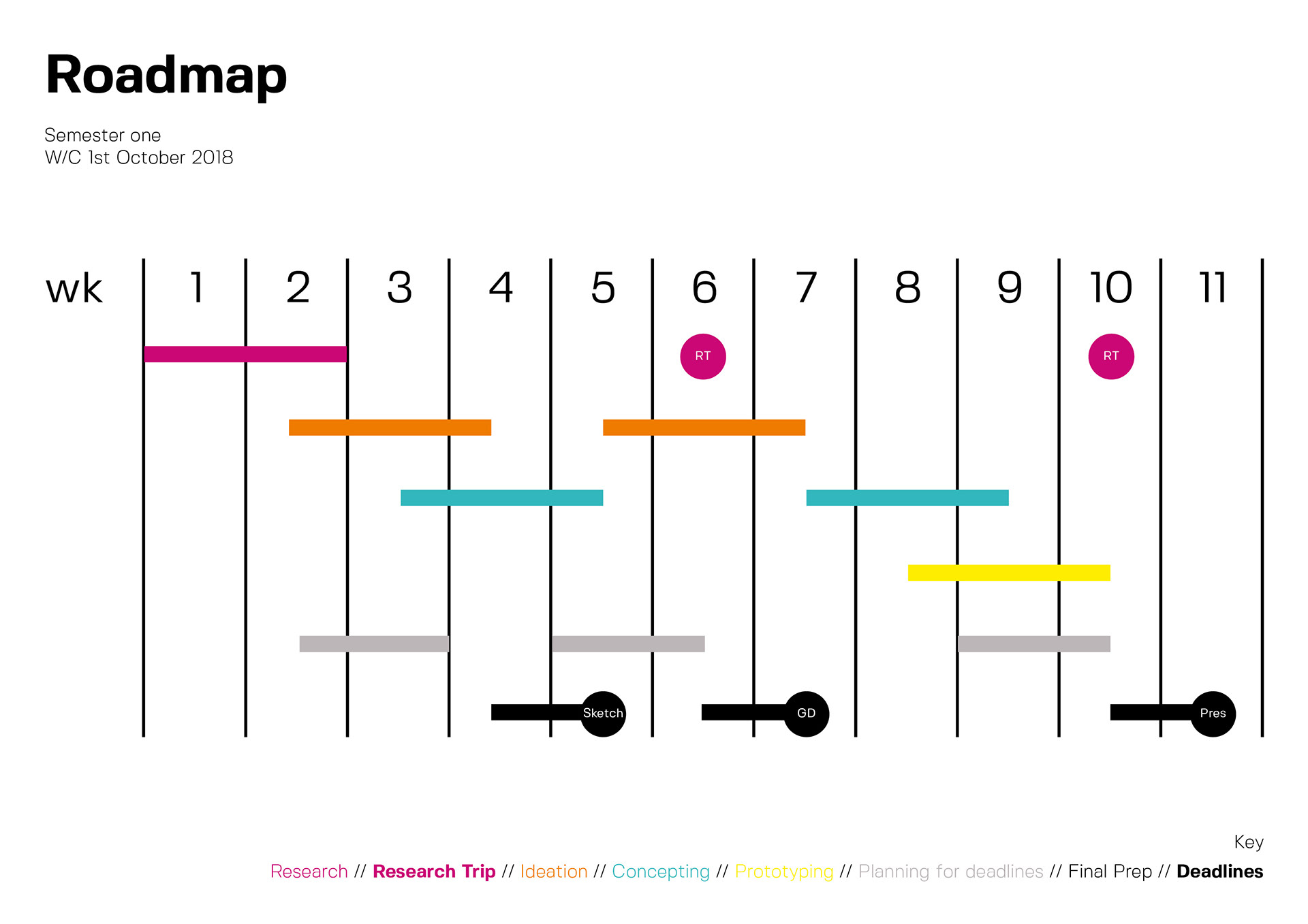 The above gives me an indication of what I should be aiming to be focusing on and when. Although, creativity doesn't always work that way but it's still ideal to give me an idea of what needs to be done to meet the deliverable deadlines. 
Research trips
I am really excited as some of my emails to companies this week received responses and as such I've been offered the chance to go and see the offices of Yalp in Goor, Holland next month! Yalp are a company who specialise in creating stimulating, inclusive, interactive playgrounds. 
So I have booked myself some flights and hostels. I will be flying out to Copenhagen first on the look out for some Monstrum playgrounds. Monstrum are a Copenhagen based playground company who use storytelling to create aesthetically pleasing playgrounds. They are also the designers of the playgrounds on the roof of Lego House (pictured right) and some of their playgrounds have interactive elements that I am curious to see. One of their playgrounds in Copenhagen is one of them. Copenhagen is also the home of Kompan, creators of a smart playground that aims to use digital technology to make kids fall in love with outdoor play once more. Which you can view
here.
 Themed around the stories of Hans Christian Andersen, such as The Little Mermaid it creates strong edutainment using storytelling and narrative. I love the idea of using a playground to tell a story in this way, so really hope Kompan will get back to my emails!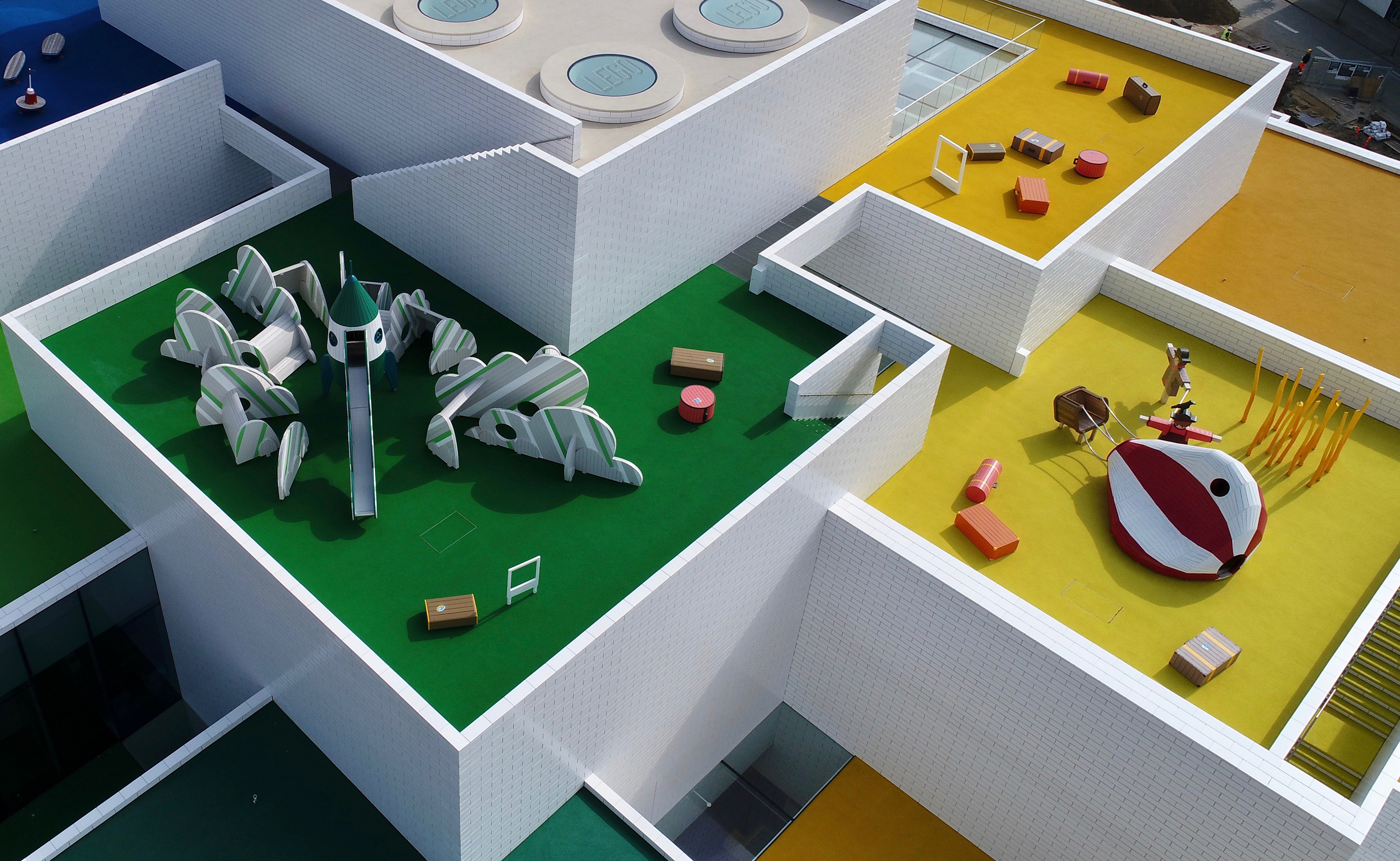 I will then be taking the night bus to Amsterdam, I've never been and it was the most cost effective way to then get to Goor to visit Yalp, which is towards the east of Holland near the border of Germany. I am really excited to talk to them about their research and motives, methods etc... and play with the InterActives. I love to learn by doing so it will be great to get myself in to that child frame of mind. Which has actually made me think that I might start trying to be more playful, watching and playing with child games and tv / films etc... to open my mindset to find my inner child :)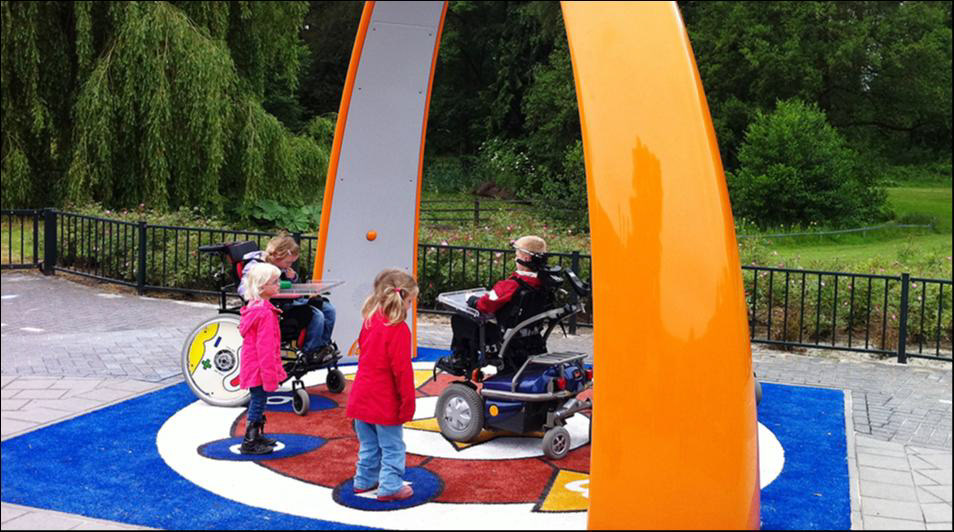 From there I am hoping to go to Berlin and then fly to Sofia to visit
Muzeiko
 - although, I am leaving this open as the trip is the week before Guru's day and I really want to make the most of the time with the industry professionals and not be too tired to engage fully.
What next?
I have been really excited organising the research trip and getting myself organised. I have begun looking at how schools apply learning through play in educational systems throughout Europe such as Finland, Netherlands, England and comparing that with Scotland for example. But I want to get a broader opinion of it and see if I can take any inspiration from other sources.
I also want to start Ideating. However, my first draft of my dissertation is due at the start of reading week which is at the end of next week, so that is going to take more of a priority, also finding somewhere to live as I have a few flat viewings lined up so it's going to be a lot of learning how to take note of ideas on the go!