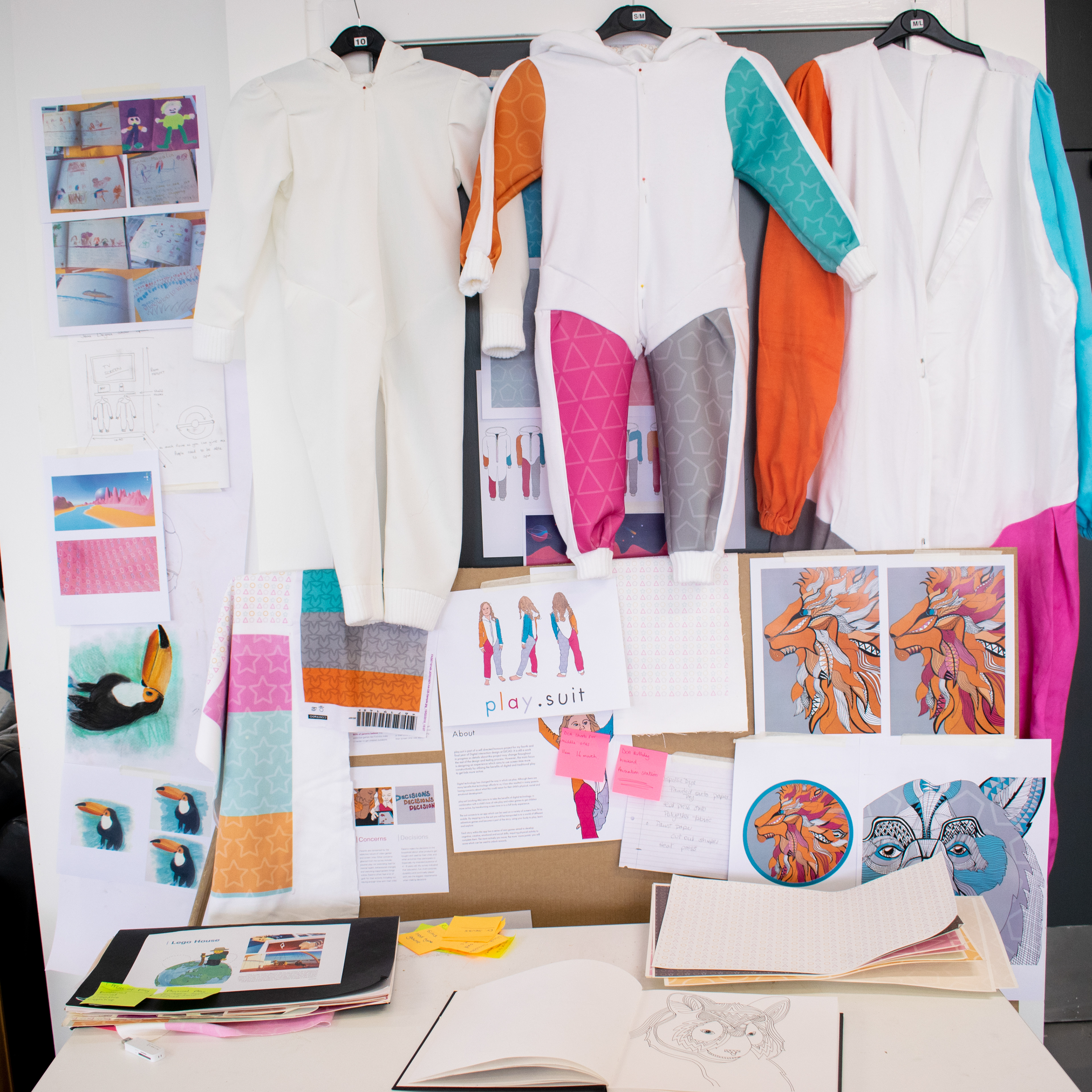 I have managed to make a lot of progress this week making the suit prototype V2 and creating illustrations. My studio space is starting to look very full of various experiments and lots of colour, which is great! This week has also brought up a few problems to solve, which I feel like I have managed to resolve. 

Solving the first problem
I have been trying to find a more cost effective solution for the printed parts of the suit. I realised that the cost of digitally printing all four limbs per suit would be around £120, unless I were to order way more than I would need. And I think that is a little too much for a print that I am not 100% on. 
Last week I decided to try sublimation printing in the makespace, however it was on fabric I got free from the Contrado bundle which was all natural fibres. The results were really not as vibrant as I was hoping for (see images below).  Especially if you compare it to the digital print sample. I decided to get in touch with Judy Scott, the textiles technician, to ask more about sublimation printing and what digital printing possibilities there are within DJCAD.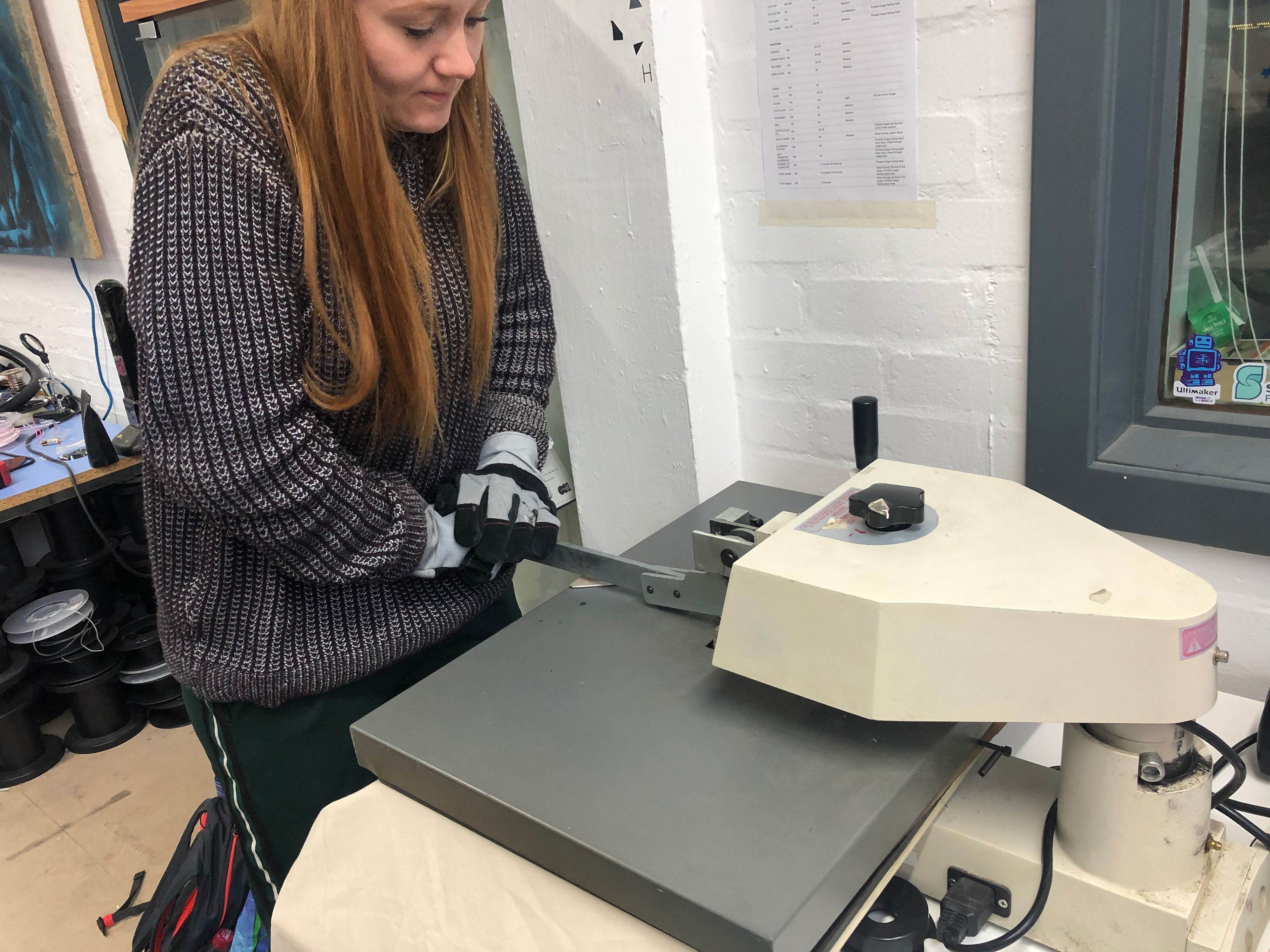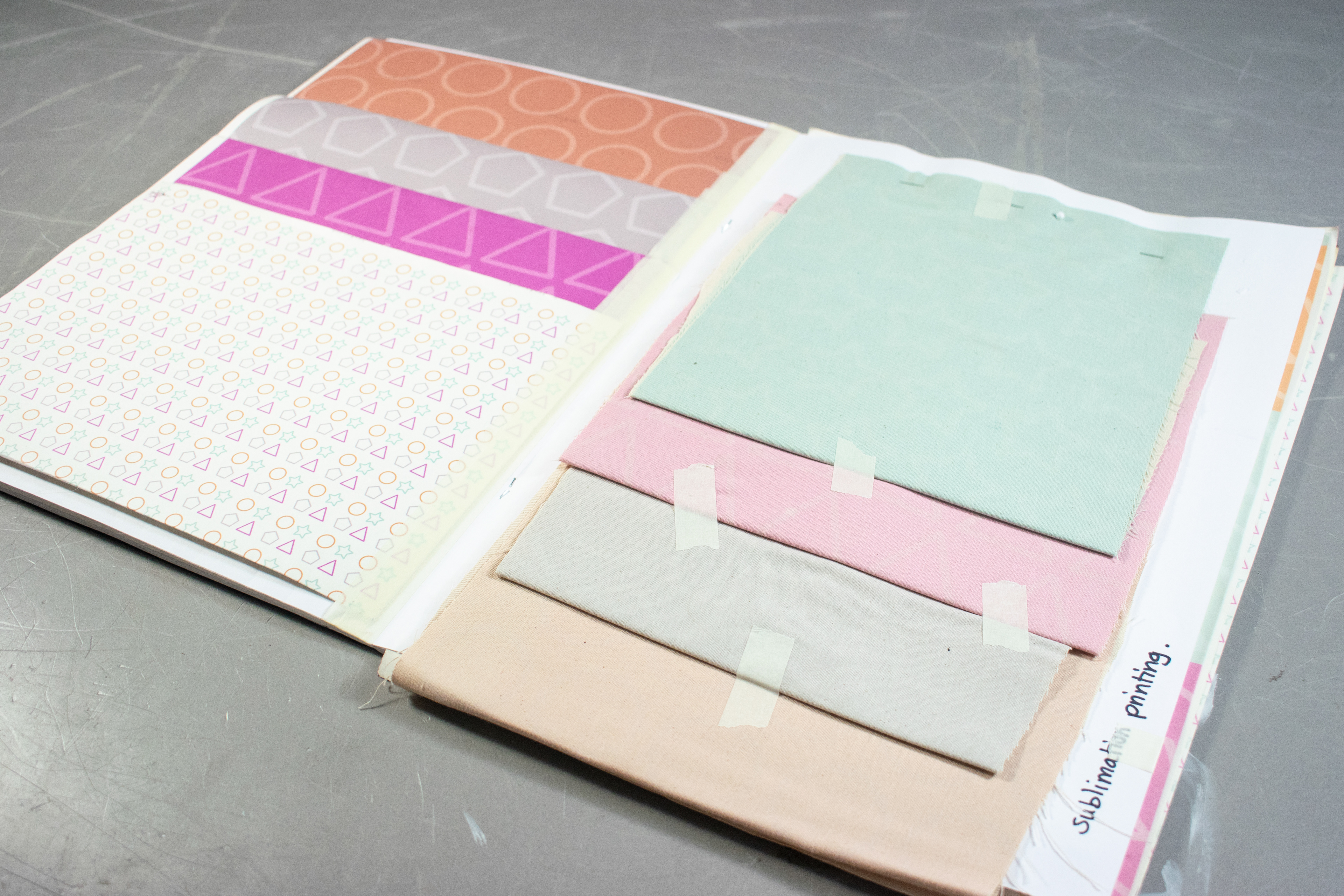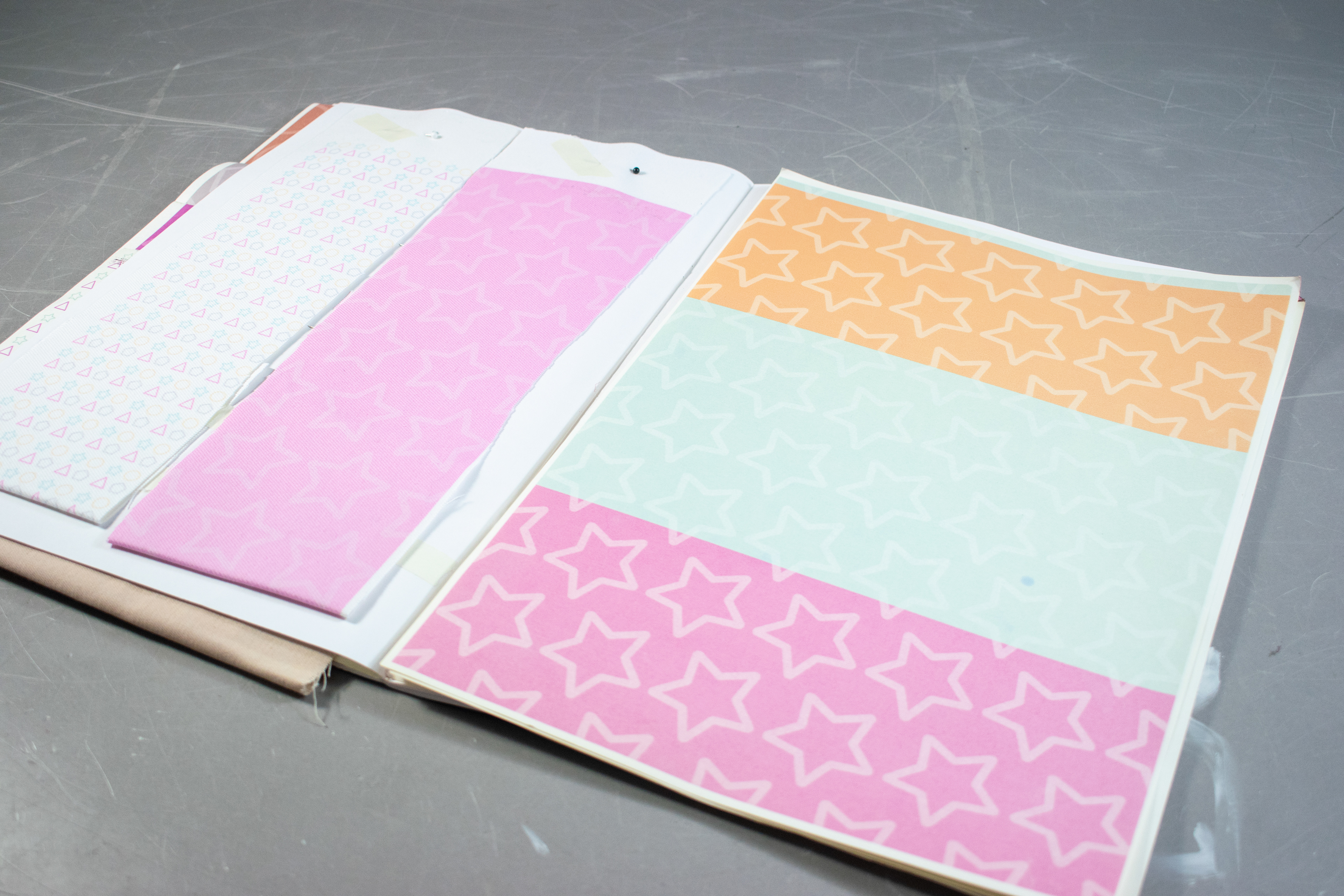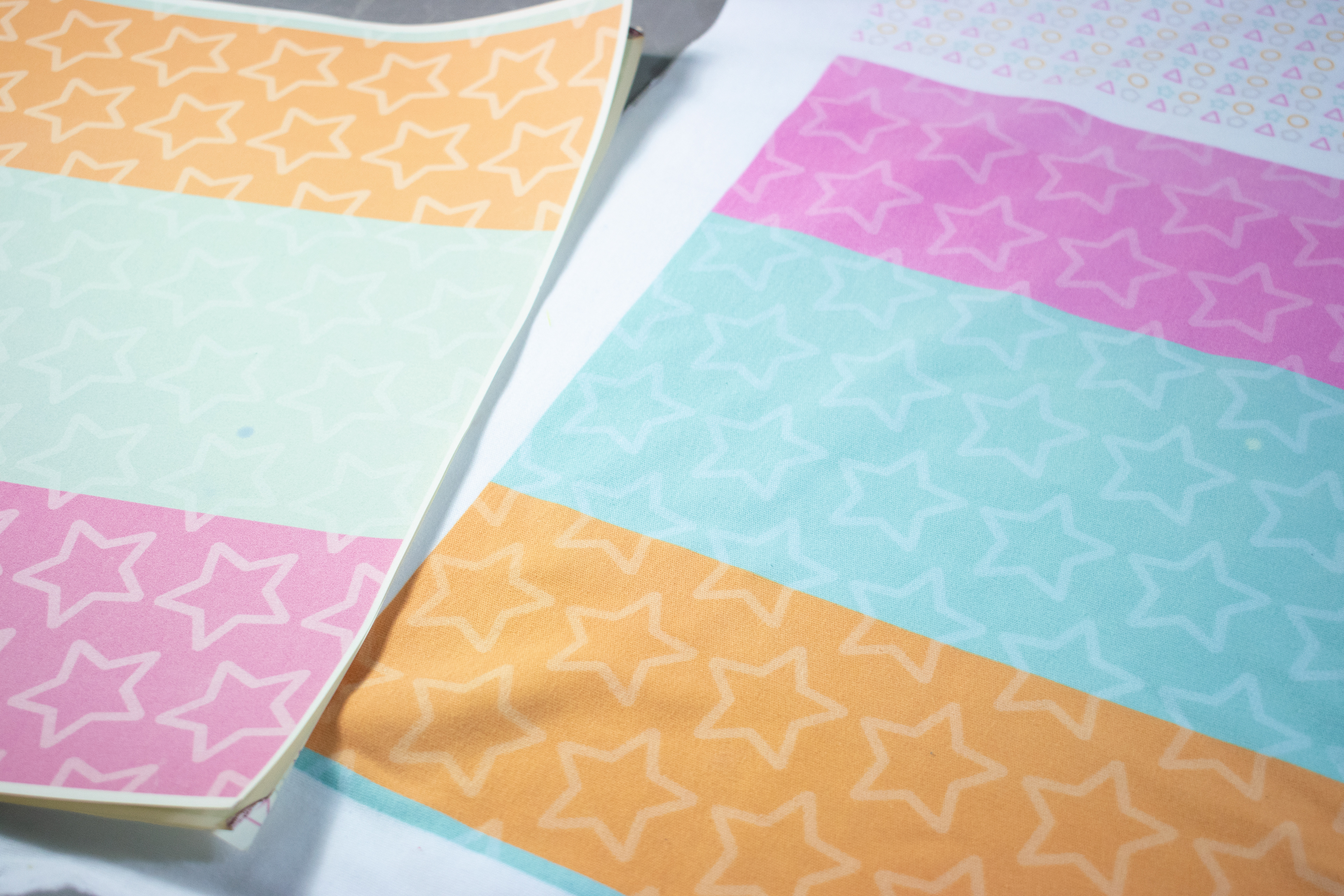 Judy explained that it was to do with the type of fabric and for a vibrant sublimation print I would need to work with polyester, or find fabric that has been coated with a special sublimation coating layer. She also let me know that digital printing would not be possible on to the jersey fabric I want to use because it stretches four ways and the DJCAD printers are older, and cannot handle digitally printing on to jersey. Judy recommended ordering a sample of the sublimation Polyester Troon Jersey with Whaleys of Bradford, which I have done. However, I didn't want to wait for it coming through the post to test the colours out with a polyester fabric. Judy has also recommended trying out a process with disperse dye or even cutting out shapes from the sublimation paper and printing with that. 
Instead I went to a local haberdashery to get some fabric I knew would be made of polyester. I found some neoprene (it's like scuba fabric), I know it is hard to sew and doesn't give a particularly nice appearance where the seams pull away from each other. I've not sewn with it before, but when I was working at Arkive, a lot of the fast fashion fitted dresses are made from this fabric. Despite not being the right texture, it has however printed as expected with the heat press.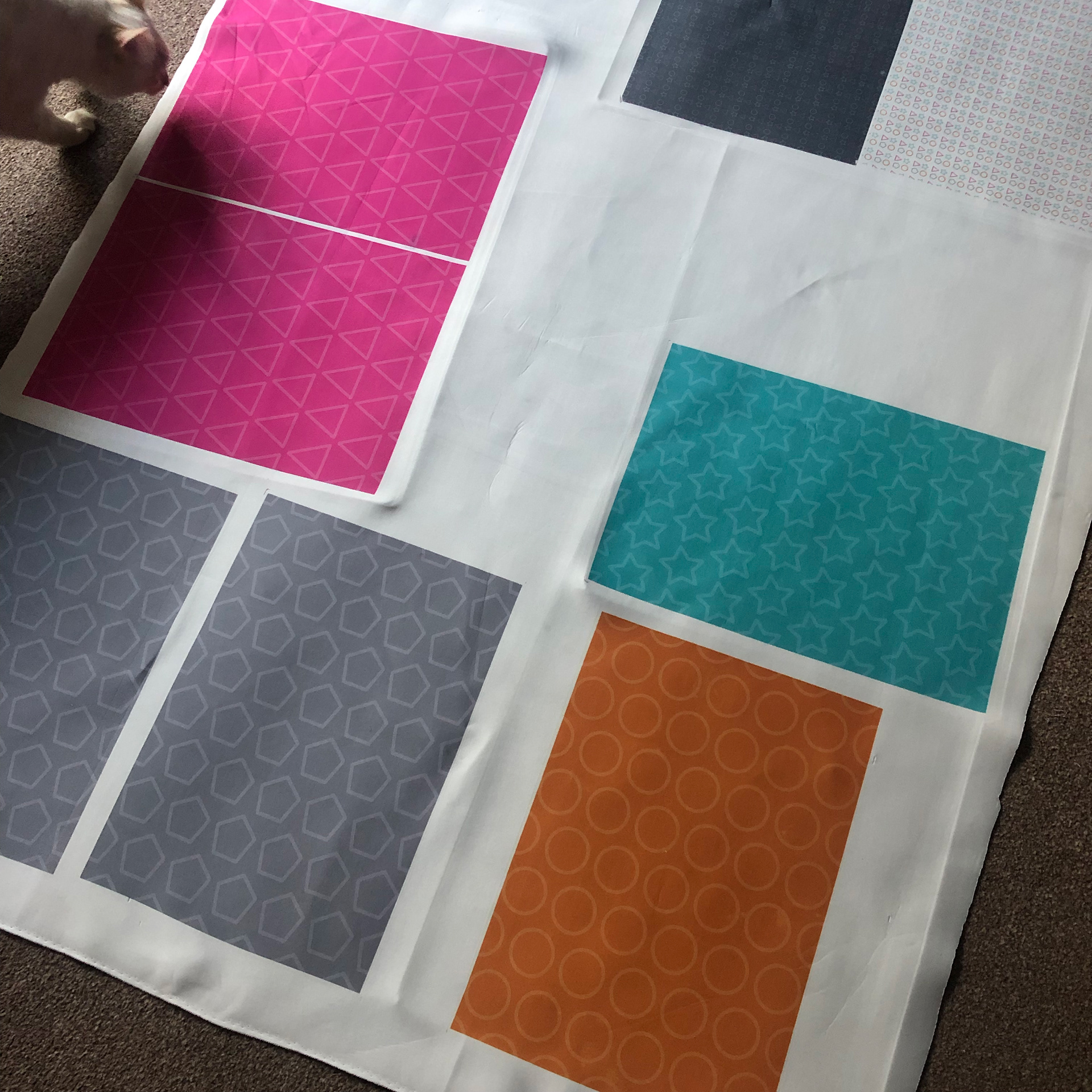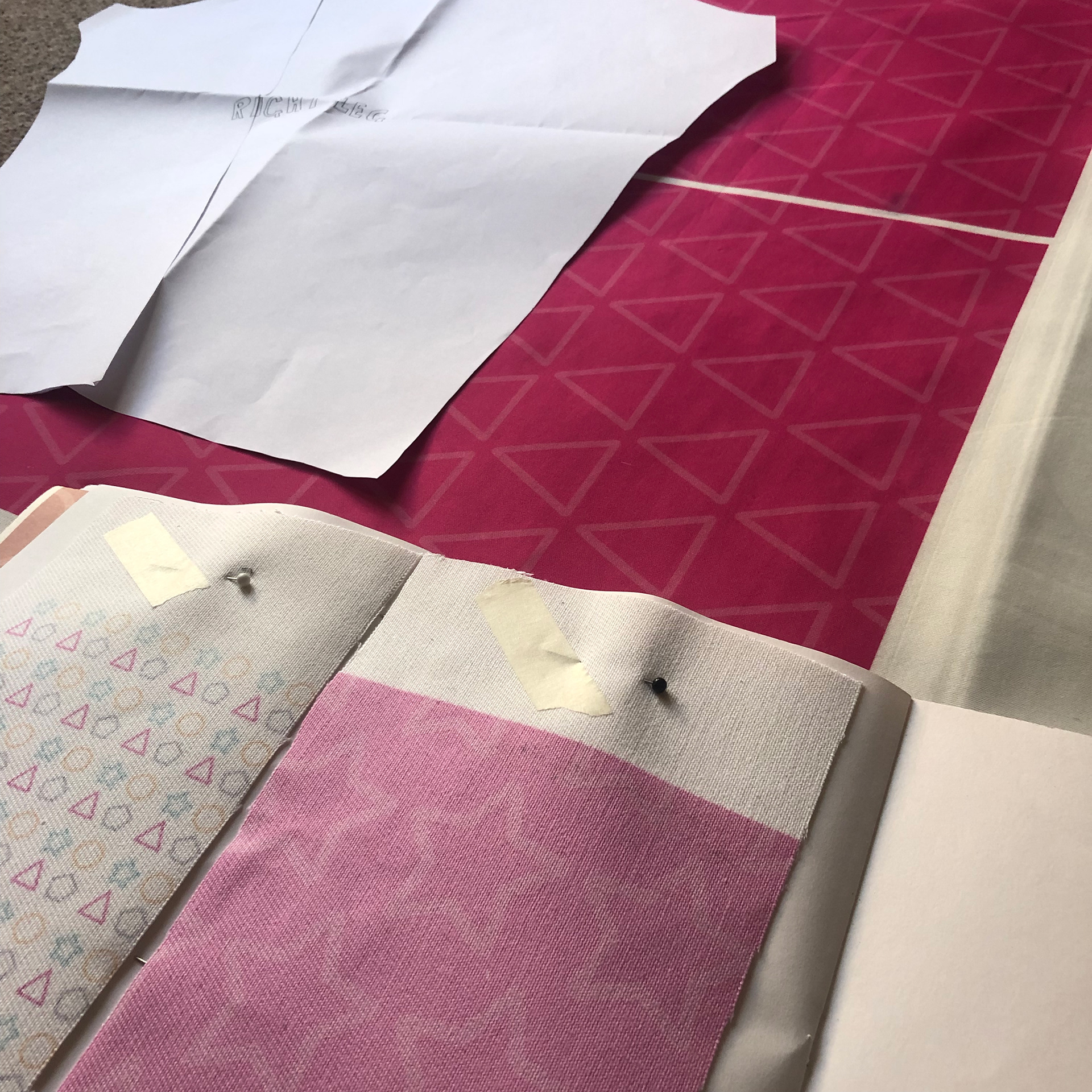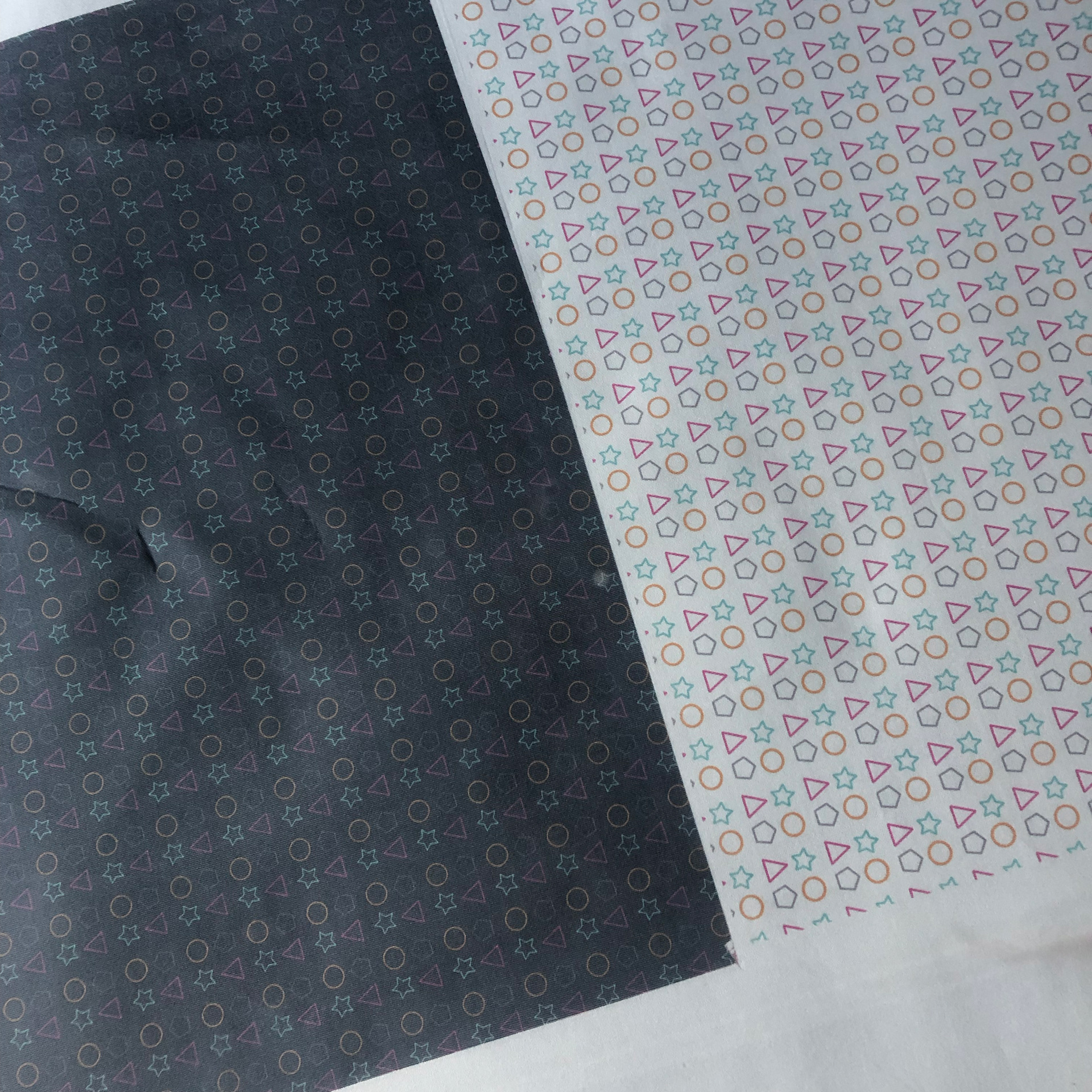 As you can see in the image below the vibrancy of the digital print (bottom left), compared to the neoprene sublimation print (middle) and the jersey sublimation print.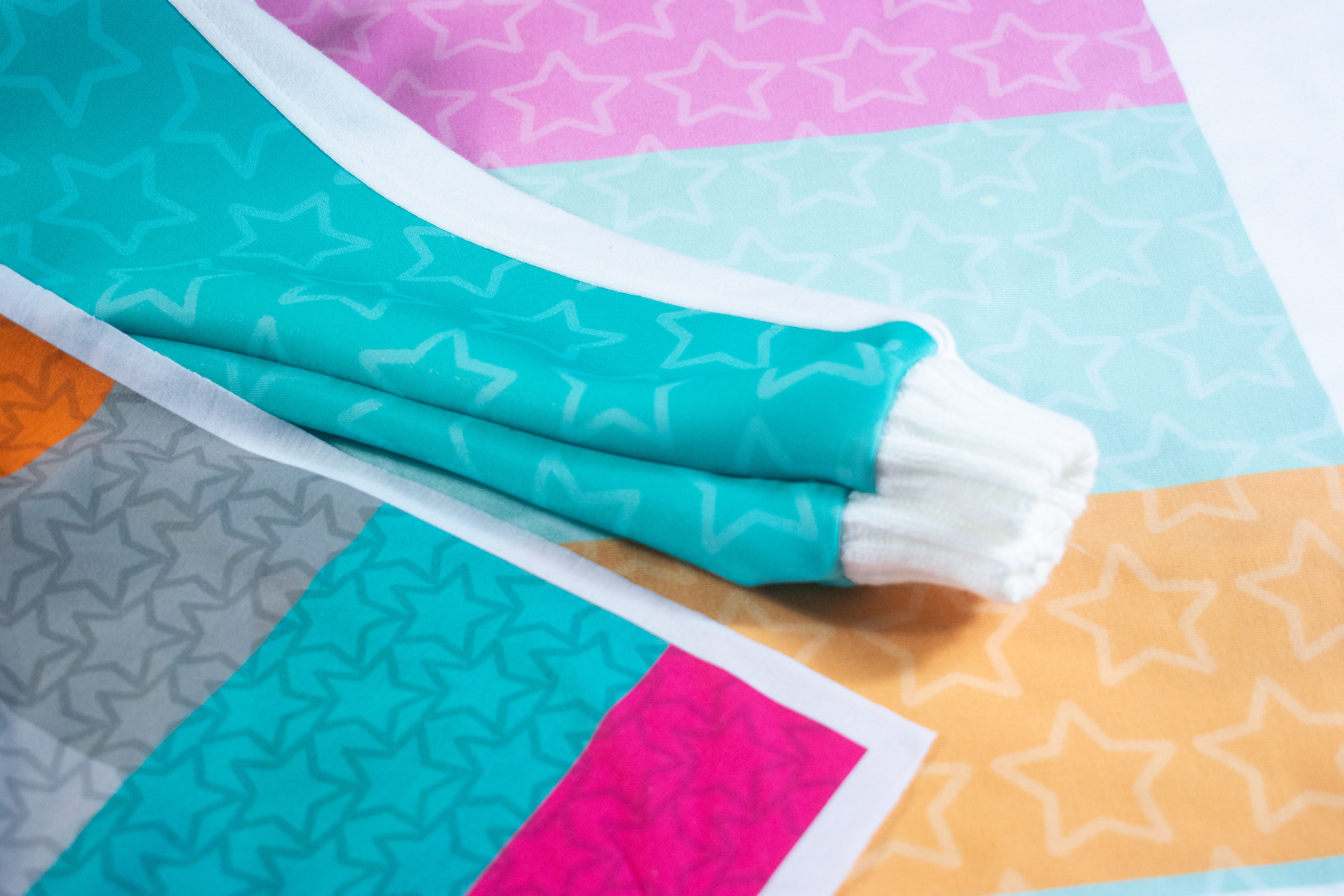 The next problem
Unfortunately the printer in the makespace for sublimation printing only goes up to an A3 print. However for my pattern, each limb is larger than A3. It has meant needing to rethink the pattern and try to find a logical solution to printing larger areas of fabric. The heat press is up to A2. I think I should be able to align two A3 pages together to make a larger print area, but ensuring the print goes in the right direction will be the next challenge. 
I only discovered this after printing on to the neoprene. This has meant needing to adapt the design a little to create the prototype with more of a looks like feel to it. To solve this, I have added plain jersey panels in to the limbs and shortened the legs and added a panel in. It also unfortunately meant I have not been able to try the raglan sleeve on this prototype as I didn't have enough printed fabric for this. However, I do quite like the panels within the suit. I think once I have got through the correct fabric, it might be an idea to try both designs and see what is preferred at user testing or maybe a survey / poll asking parents. 
Sewing with the neoprene was also not the nicest experience. Because it is really spongey in texture the sewing machine kept unthreading itself and it meant it took a lot longer than usual. However, I am pretty happy about the outcome.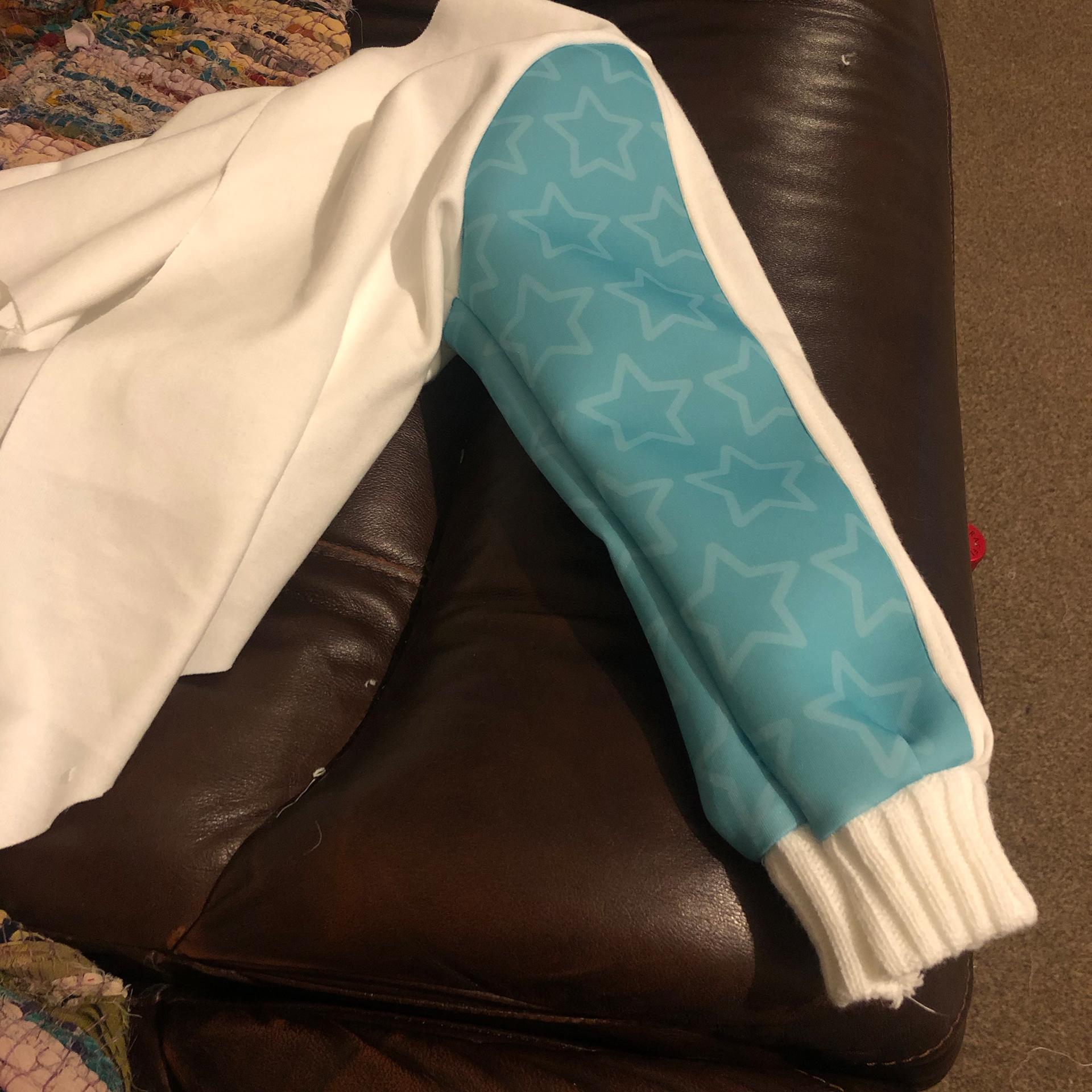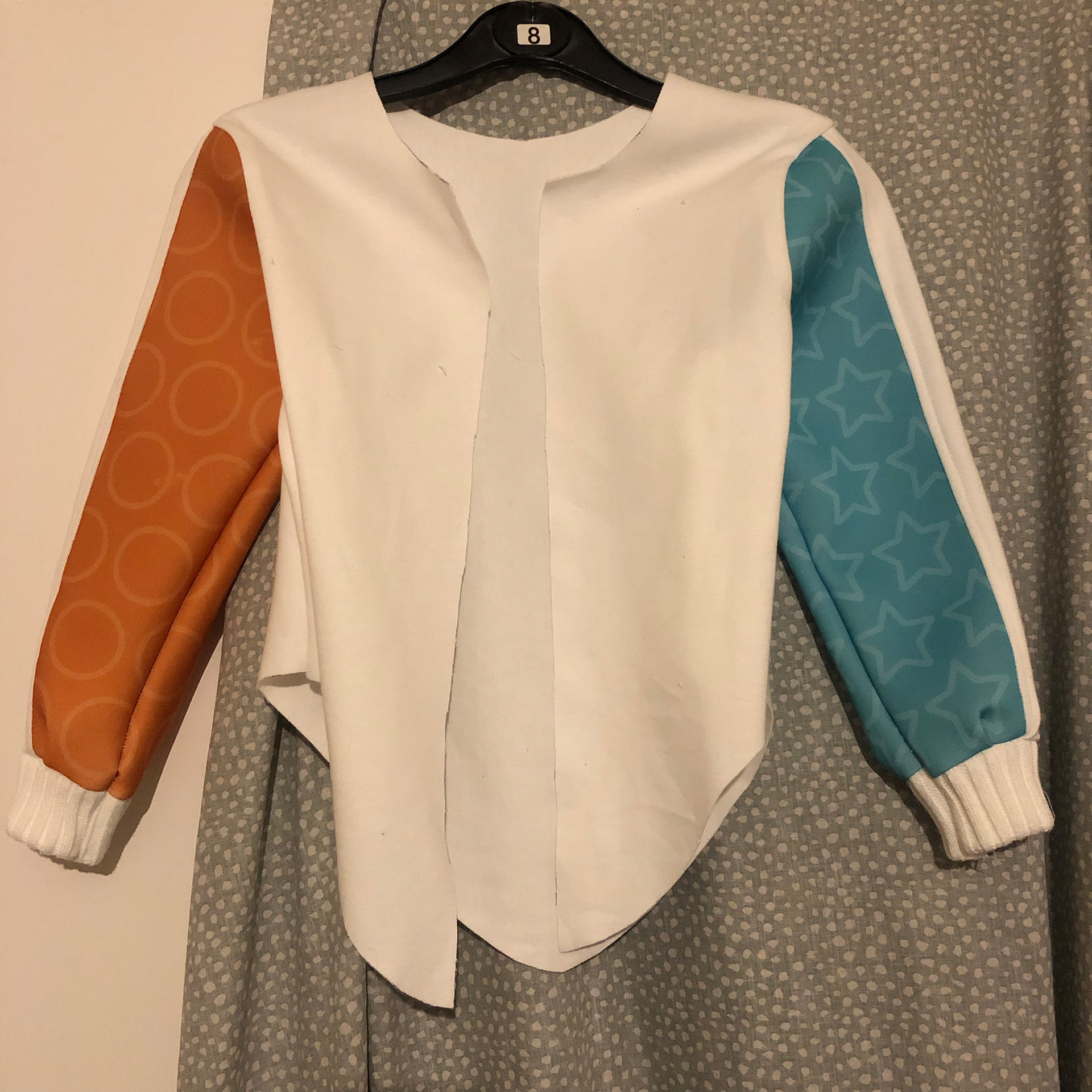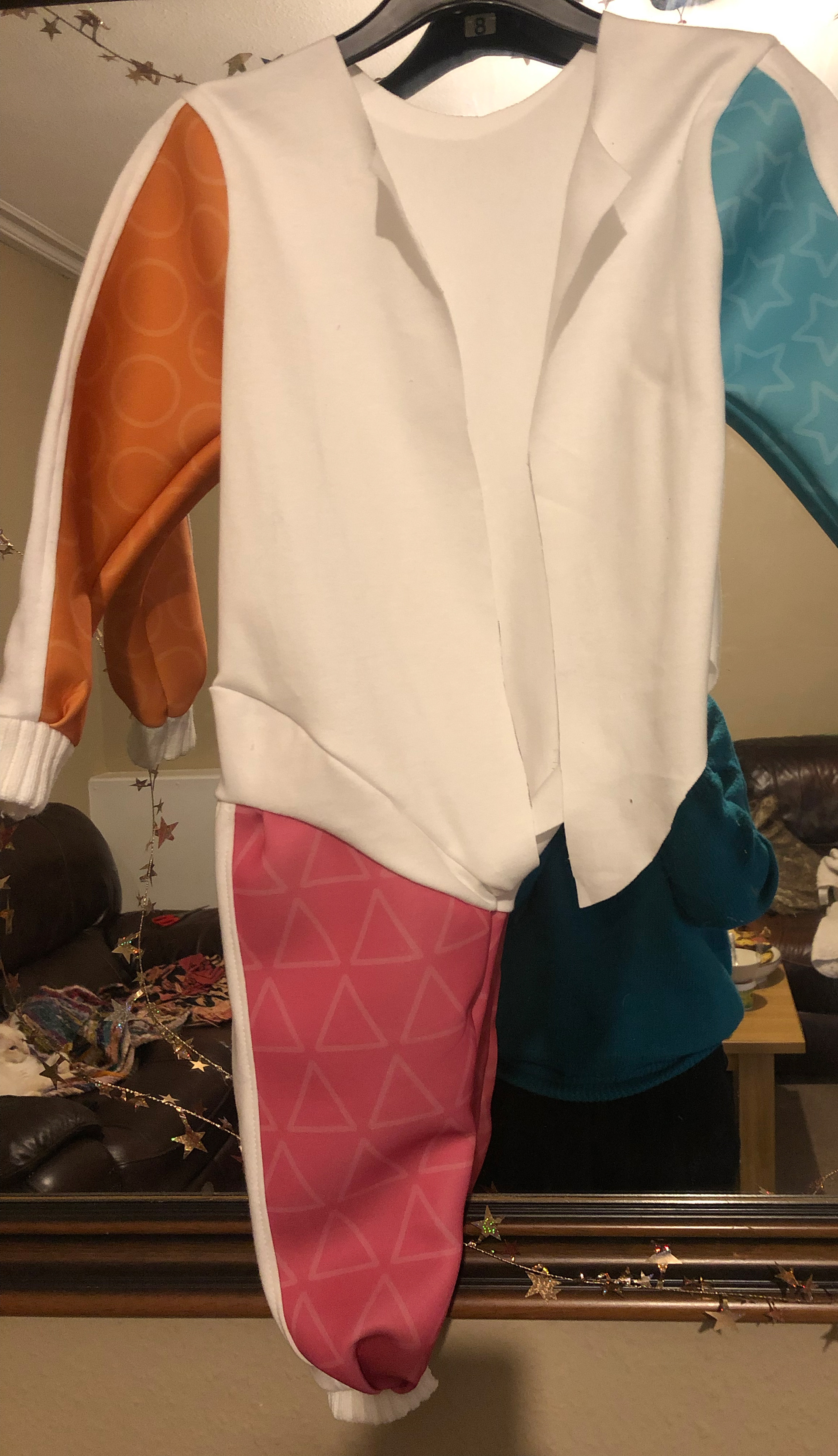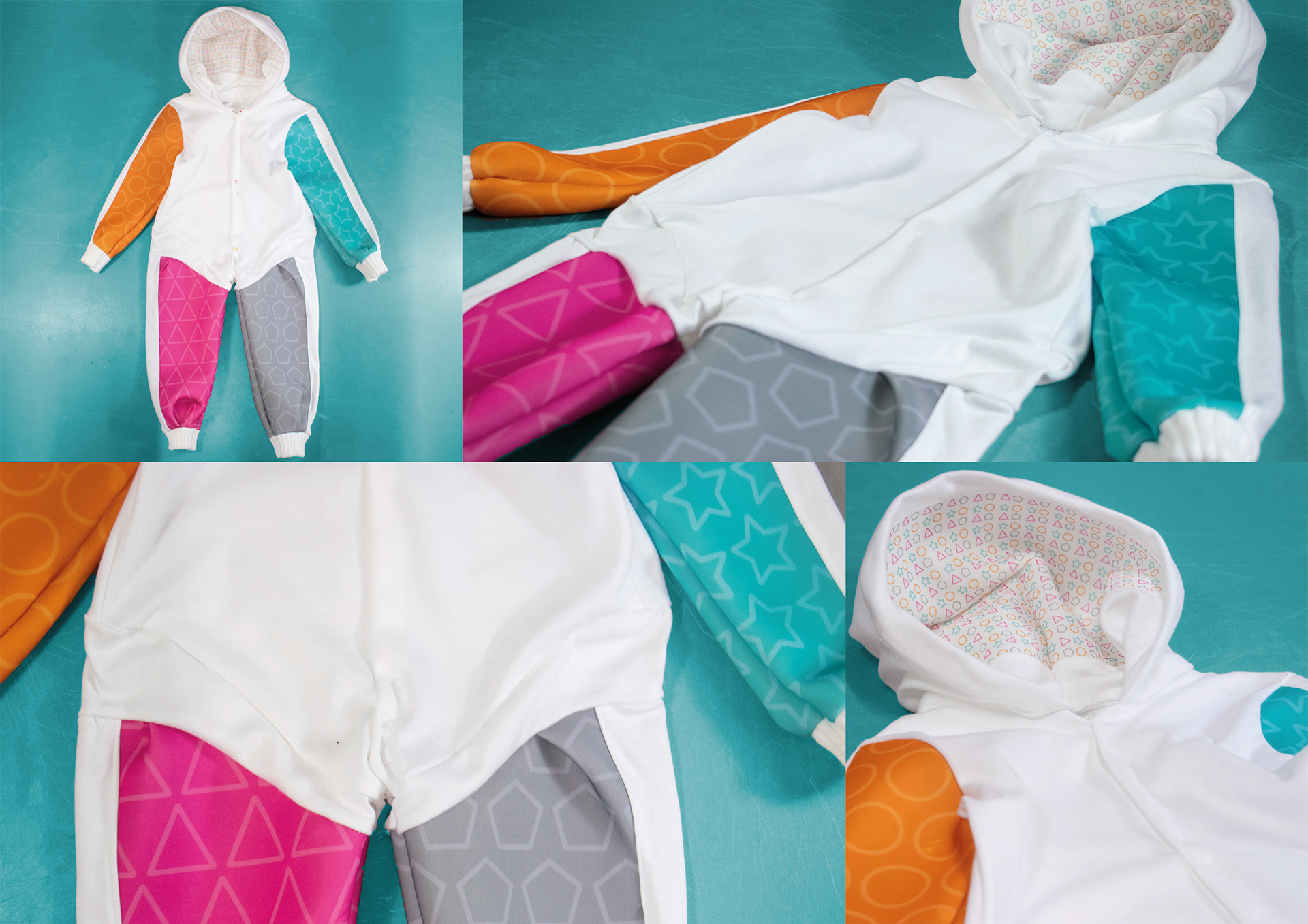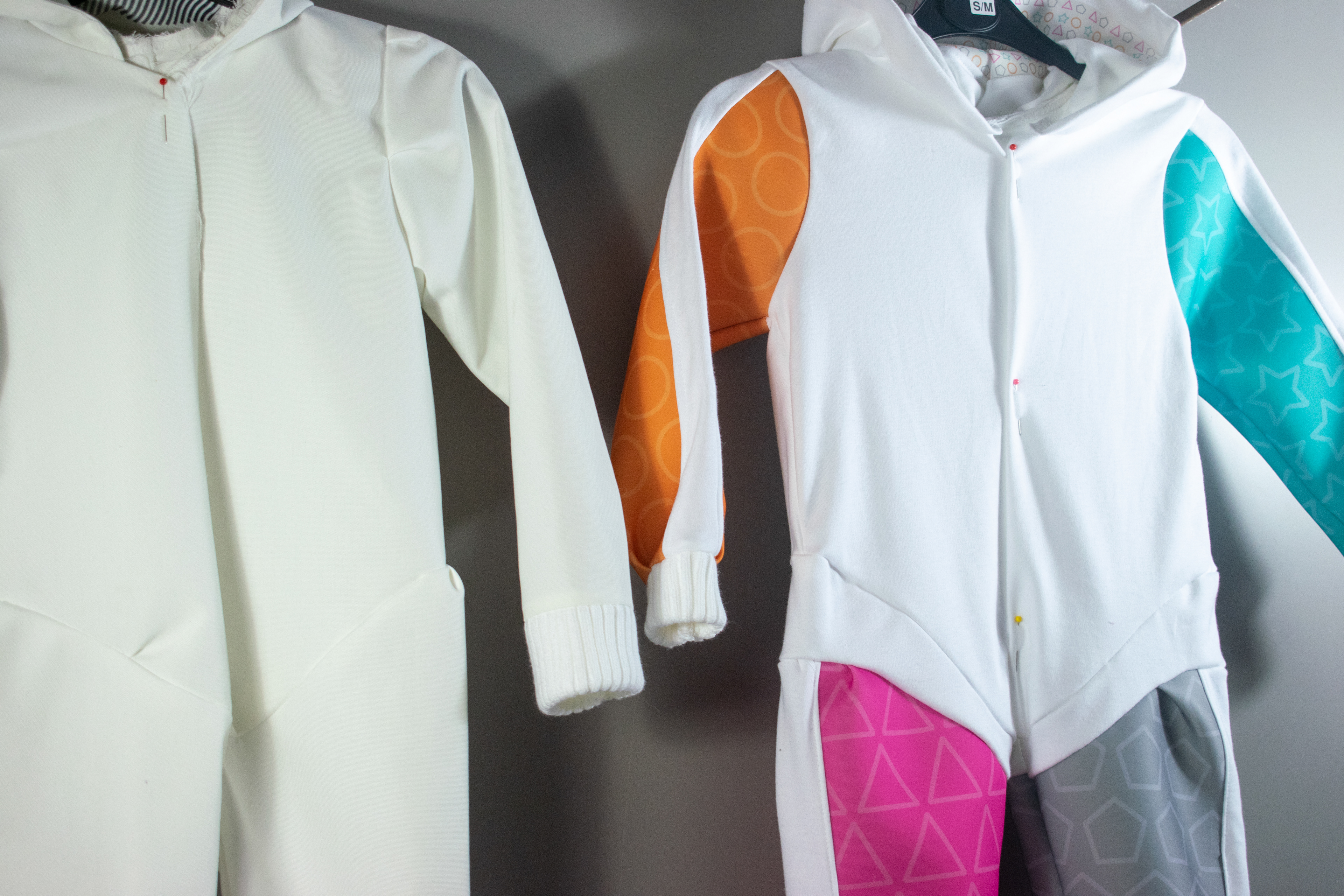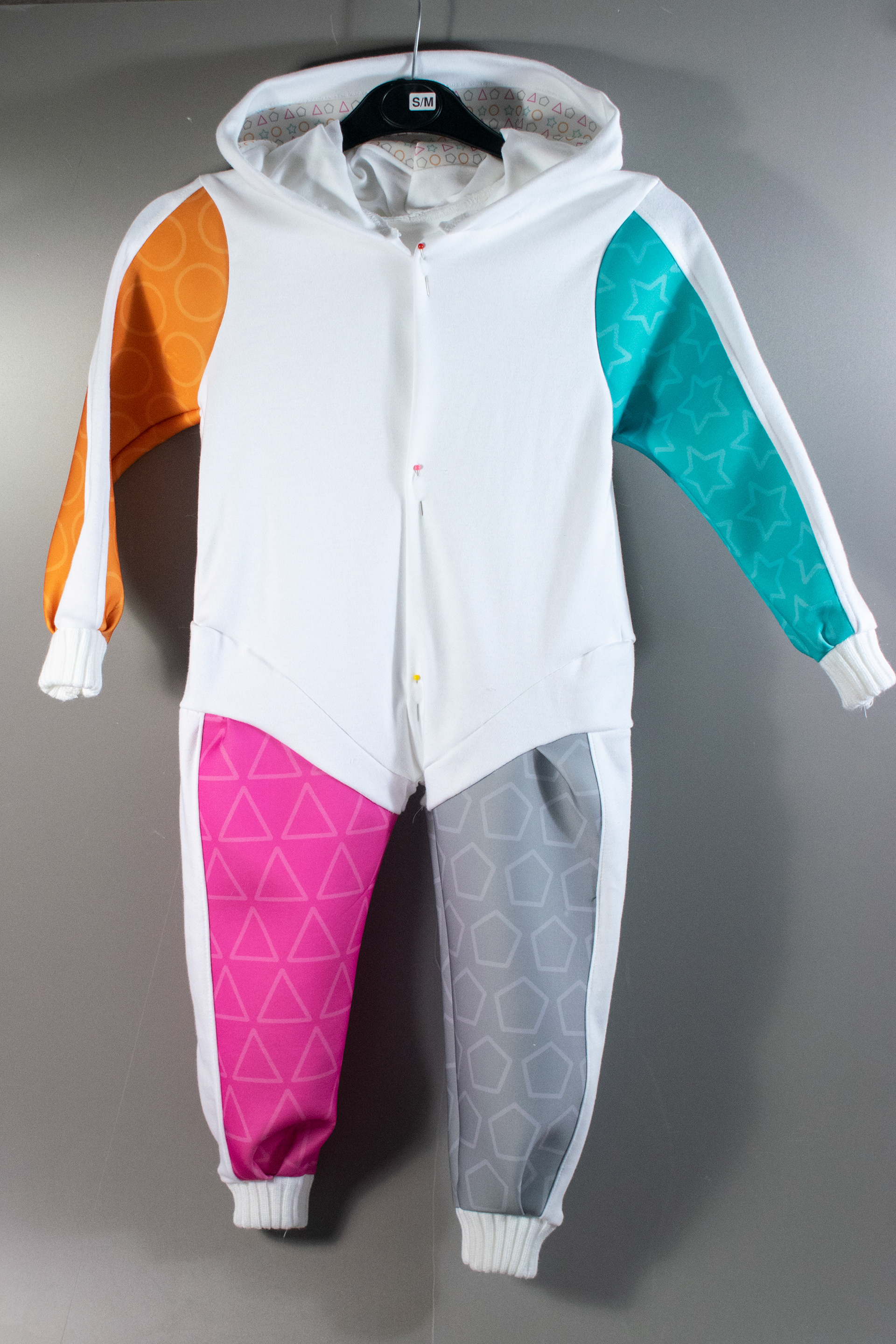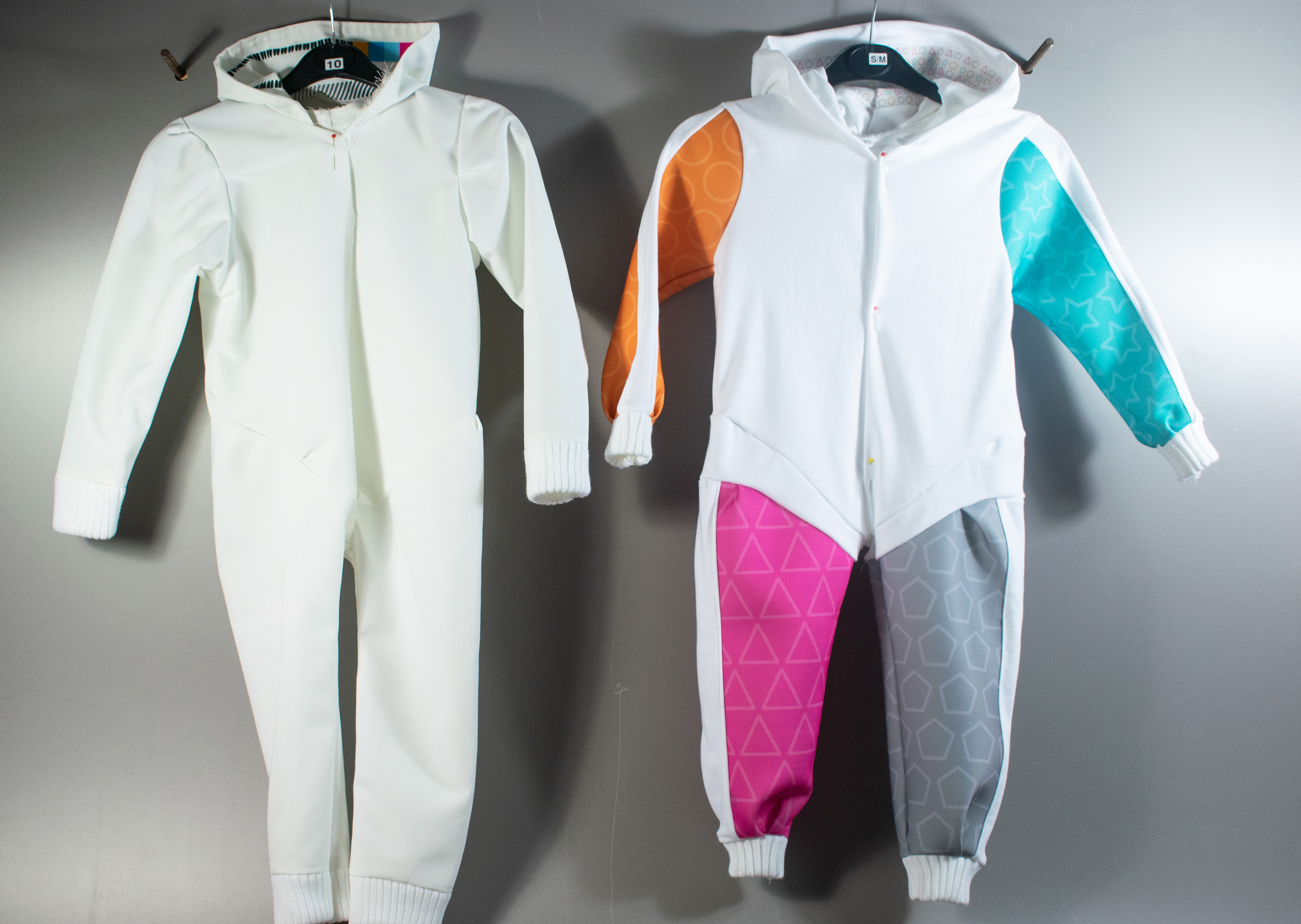 The plan for the next iteration will be to ensure that the print is over a large enough space to be able to create a prototype with the raglan type sleeves (easier movement) and to remove the panel between the body and legs. Also I think on leg appears to be slightly longer than the other and these are errors I will need to prevent when creating the final prototypes. Additionally, I will be learning how to use an overlocker as I have asked for a bit of help from Ruby who owns Dreamland - the place I did one of my internships.
Illustration
I have also been thinking more so about the in game illustrations this week and trying out different styles such as the following zentangle style: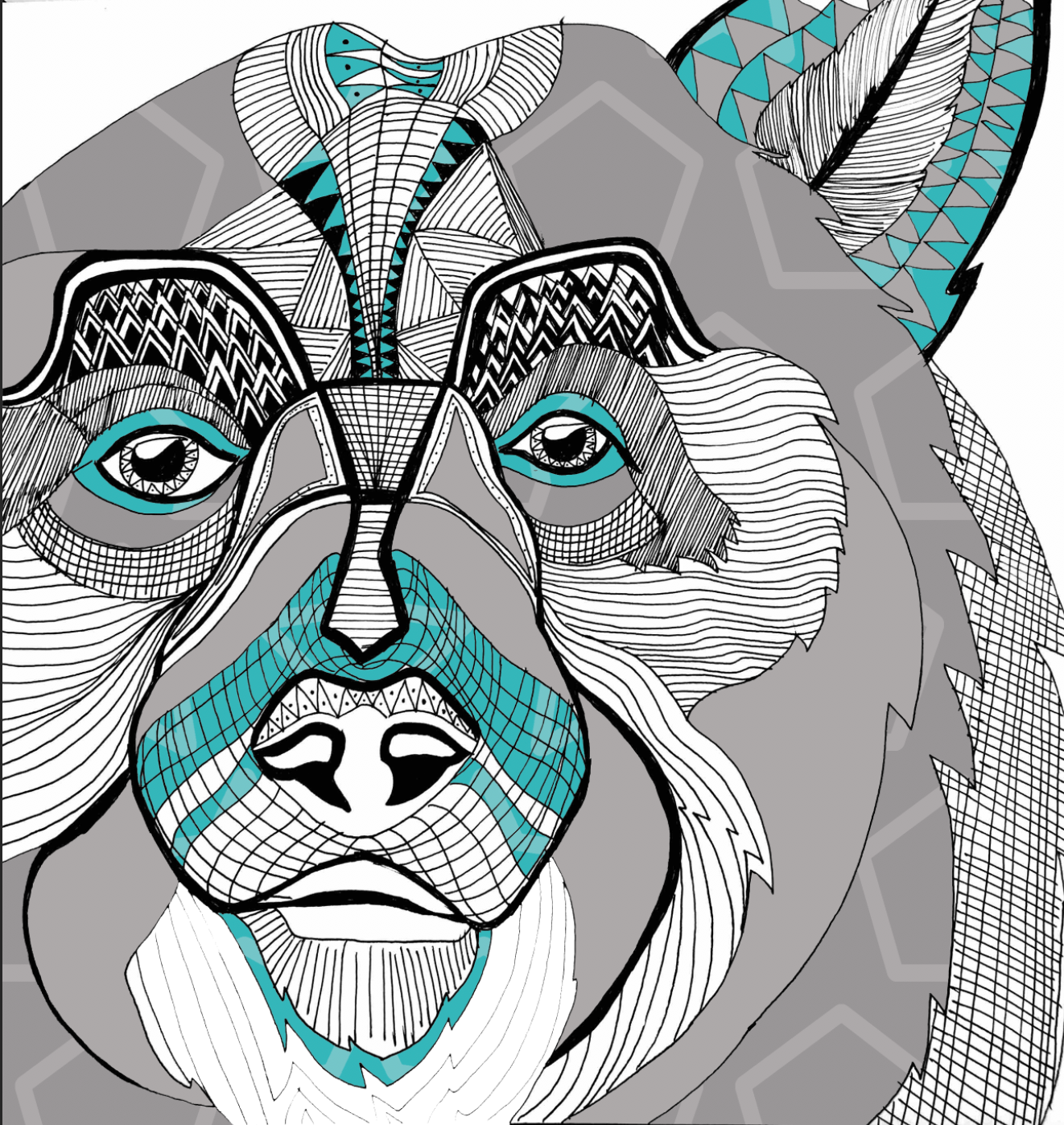 I feel like these might be too complex for game play, which I think will be best kept as simple as possible. However I'm wondering if they could be simplified in someway or be a collectible within the game? 
Making my own font
I have been inspired by Oliver Jeffers alphabet book, which has a handwritten font (with chalk) for the lettering within the book. I thought I would experiment a little with turning my own handwriting in to a font that I can digitise. I found a tutorial
here
 and set about creating my own fonts.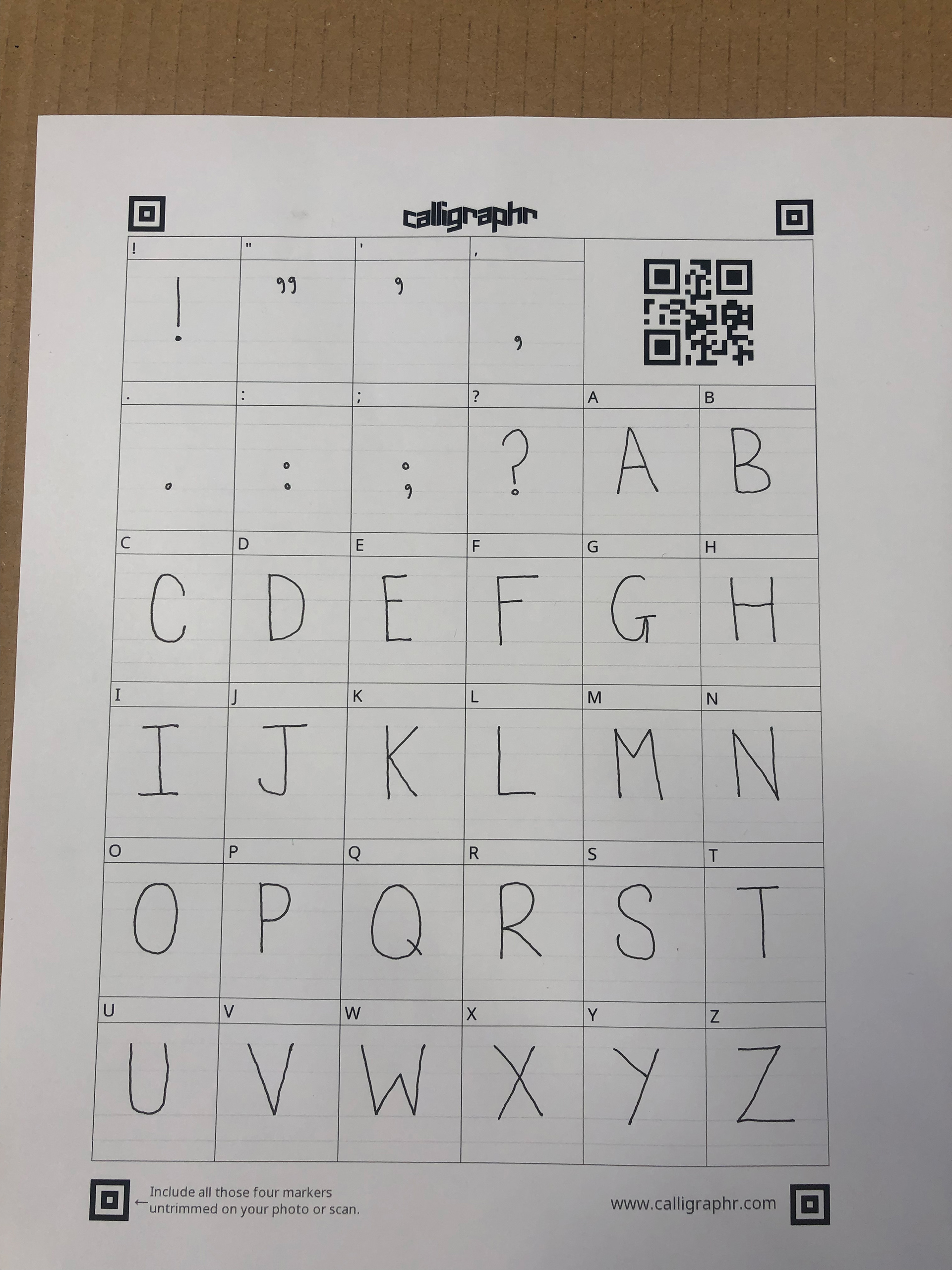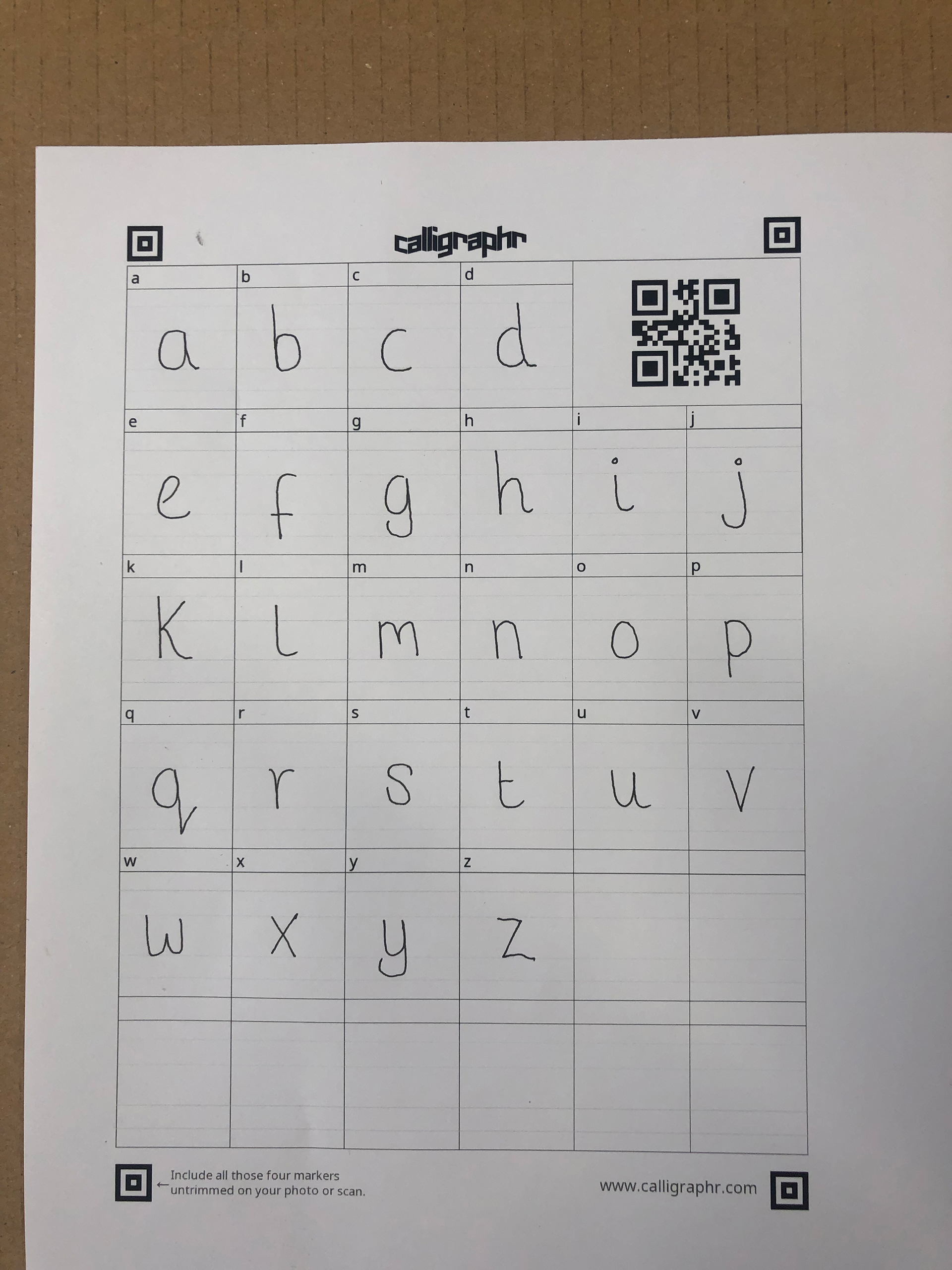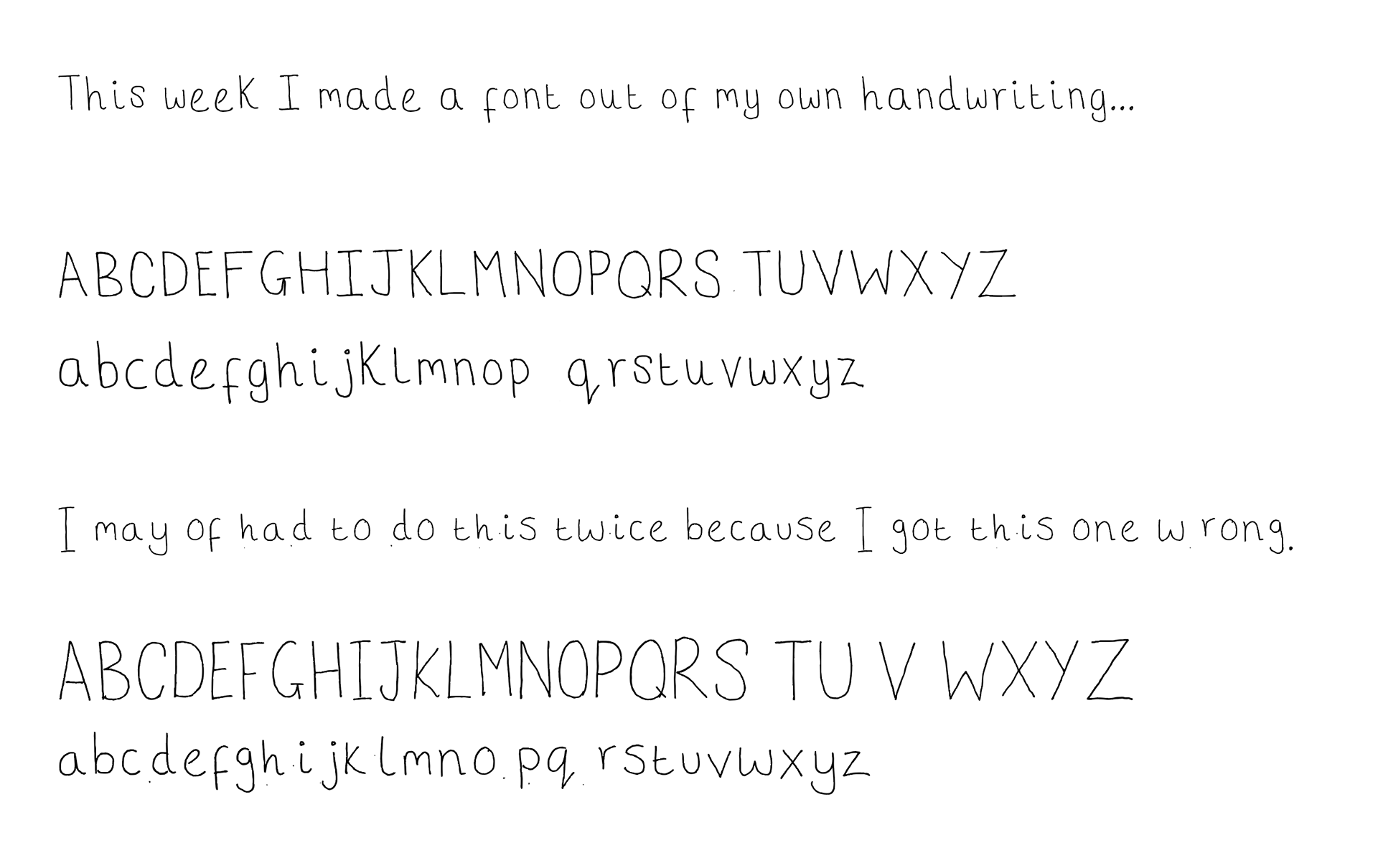 What's next?
Our Mk2 prototype presentations have been pushed back a week, so with this in mind I want to use the extra time to further experiment and hopefully get my first round of user testing completed. I am interested to see how all of this can work together. I also need to get the tech linked and have the suit speaking to the game in unity. It's going to be another busy one!