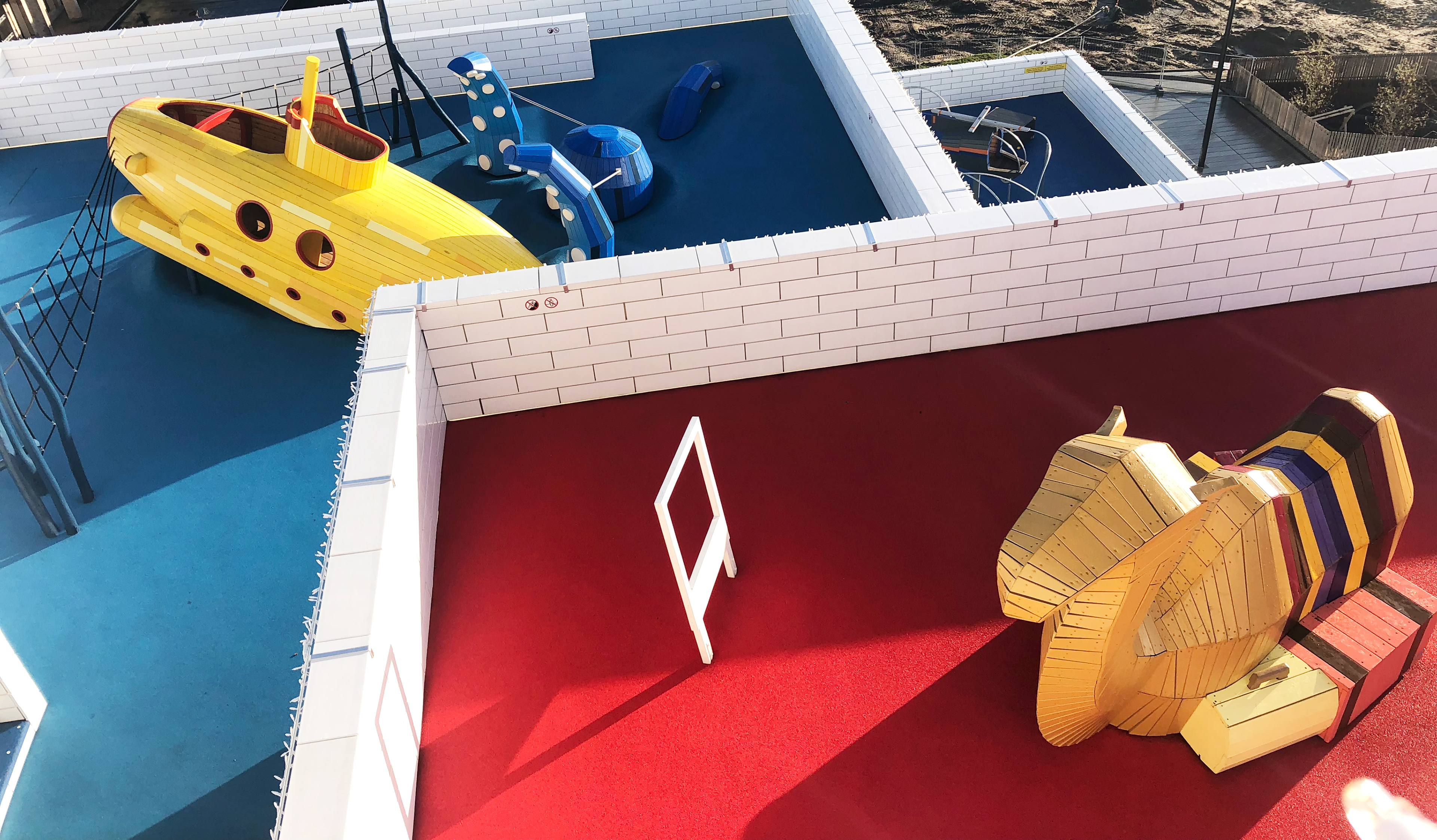 I made the decision whilst visiting the Monstrum playgrounds in Copenhagen to take a visit to the ones which were designed for Lego House. The playgrounds designed for Lego House depicts the Lego man's journey across the world to get to Lego house and each individual playground tells a new story, with a new environment. I really loved the simplistic way of telling the story, and wanted to see it first hand.
When I got to Lego House the playgrounds were closed because of bad weather. Luckily, explaining I had come all the way from Scotland to see the playgrounds got me a quick personal guided tour (thank you Lego House for being amazing!). I was so lucky to get an explanation about how the house was conceived, about the zoning of the house, and how the playgrounds tie it all together.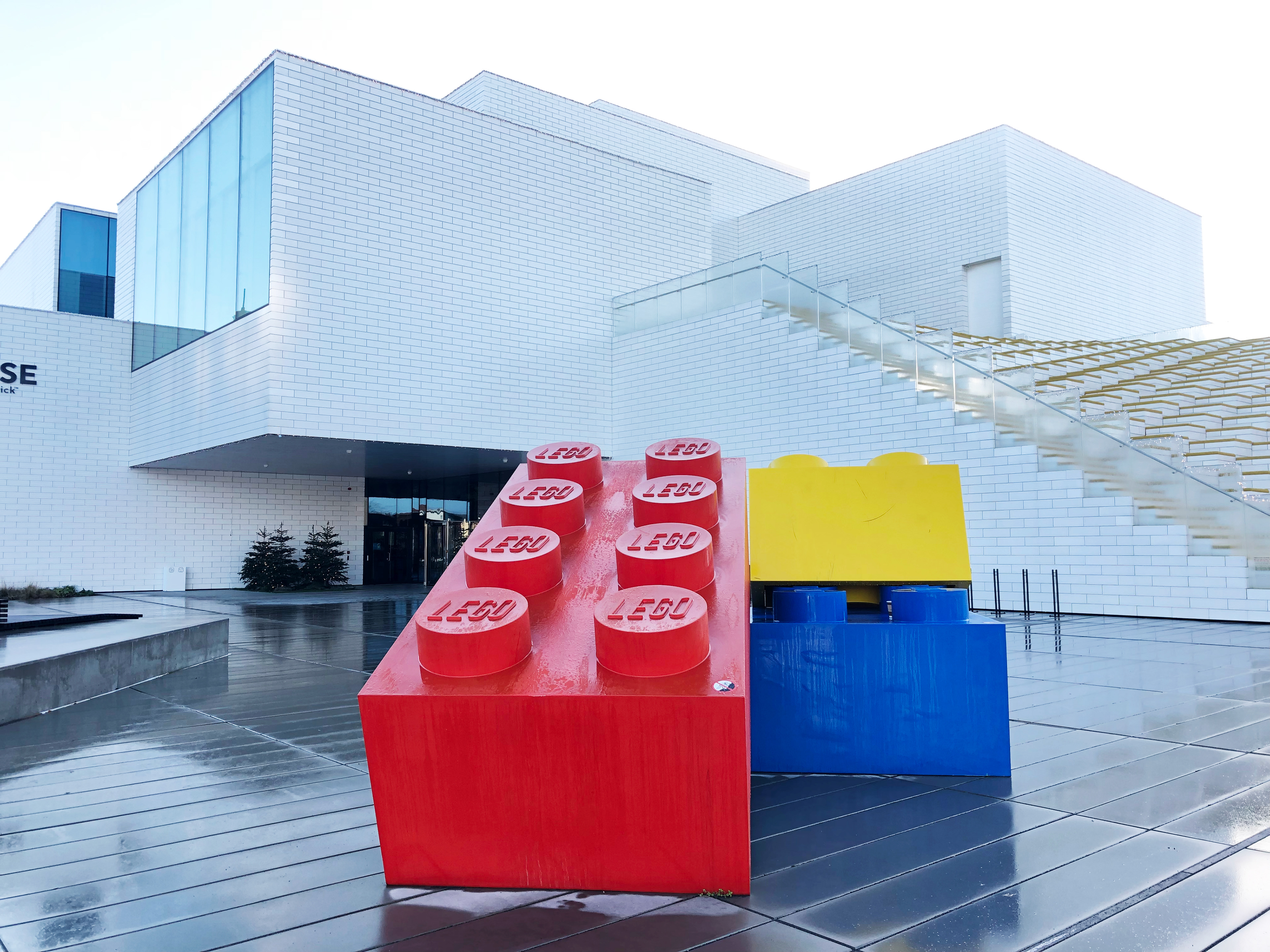 Kjeld Kirk Kristiansen wanted to build a house that represents everything the Lego brand stands for, and for it to be placed in Billund, the birthplace of the Lego Group by his grandfather in 1932. The house is designed to represent 21 giant bricks that are stacked in a way that forms a 3-dimensional village to house not just a museum for Lego, but a place to play and to inspire creativity within the structured system that is Lego. 

Lego house is separated in to different learning zones and colour co-ordinated according to the learning "competencies". These are emotional, social, cognitive, creative and physical learning. The playgrounds which are on the top of Lego house are about physical play, whilst the four colour co-ordinated sections inside allow for different types of learning through play in the experience zones. 
The Facade is built out of 2 X 4 bricks styled as Lego, with a roof top that appears to look like a Lego brick. I really love the way in which they have been able to adapt the Lego brick in to the architectural design of Lego house. This mirrors how I want to ensure there is coherence between both the physical and digital experience and visual design language of my own project. 
During my mini private tour I got the chance to play on the playground too. More finding of my inner child! The flooring which is all made out of recycled tyres was pretty slippery though - so I could see why it was closed to the public.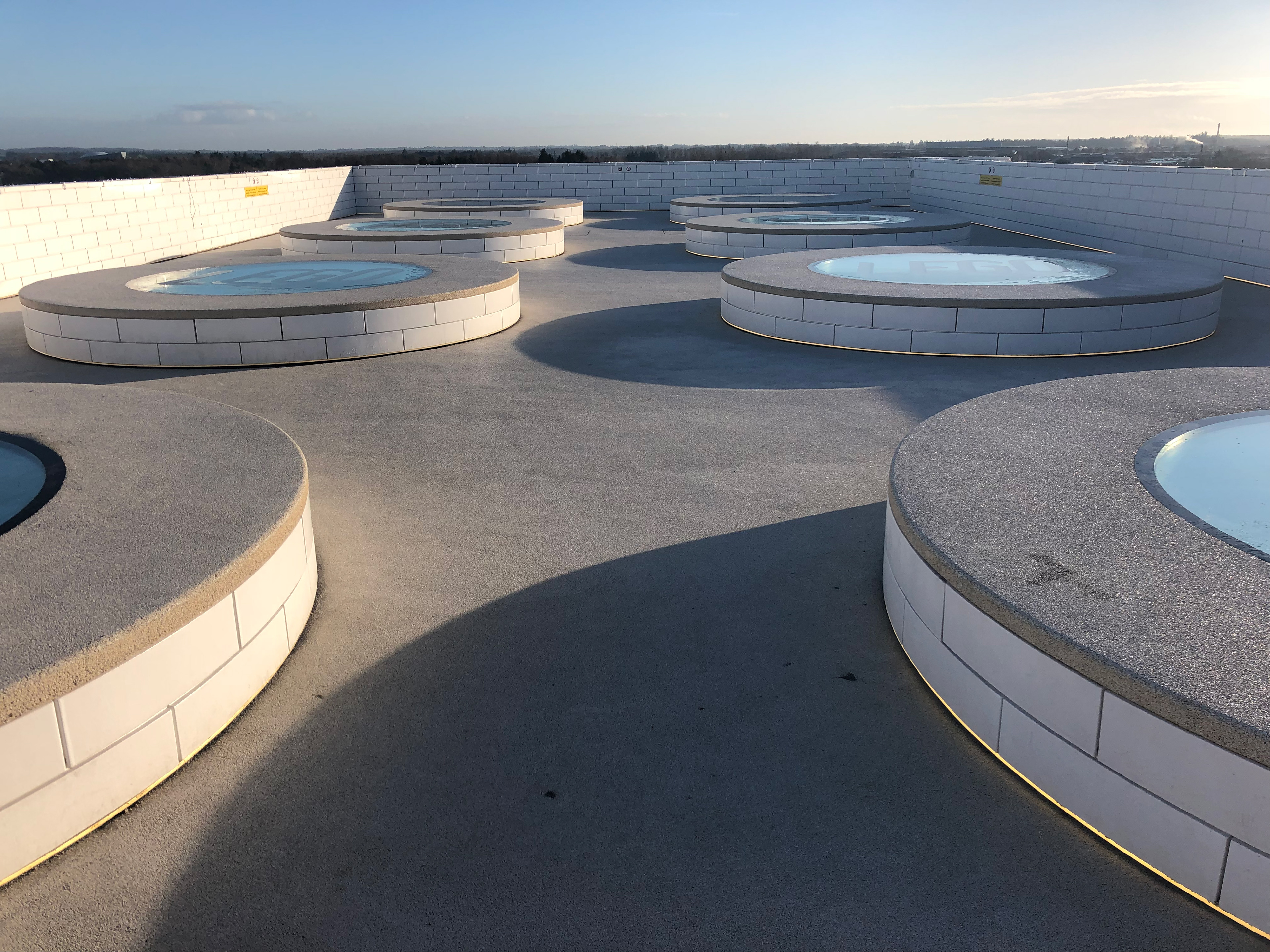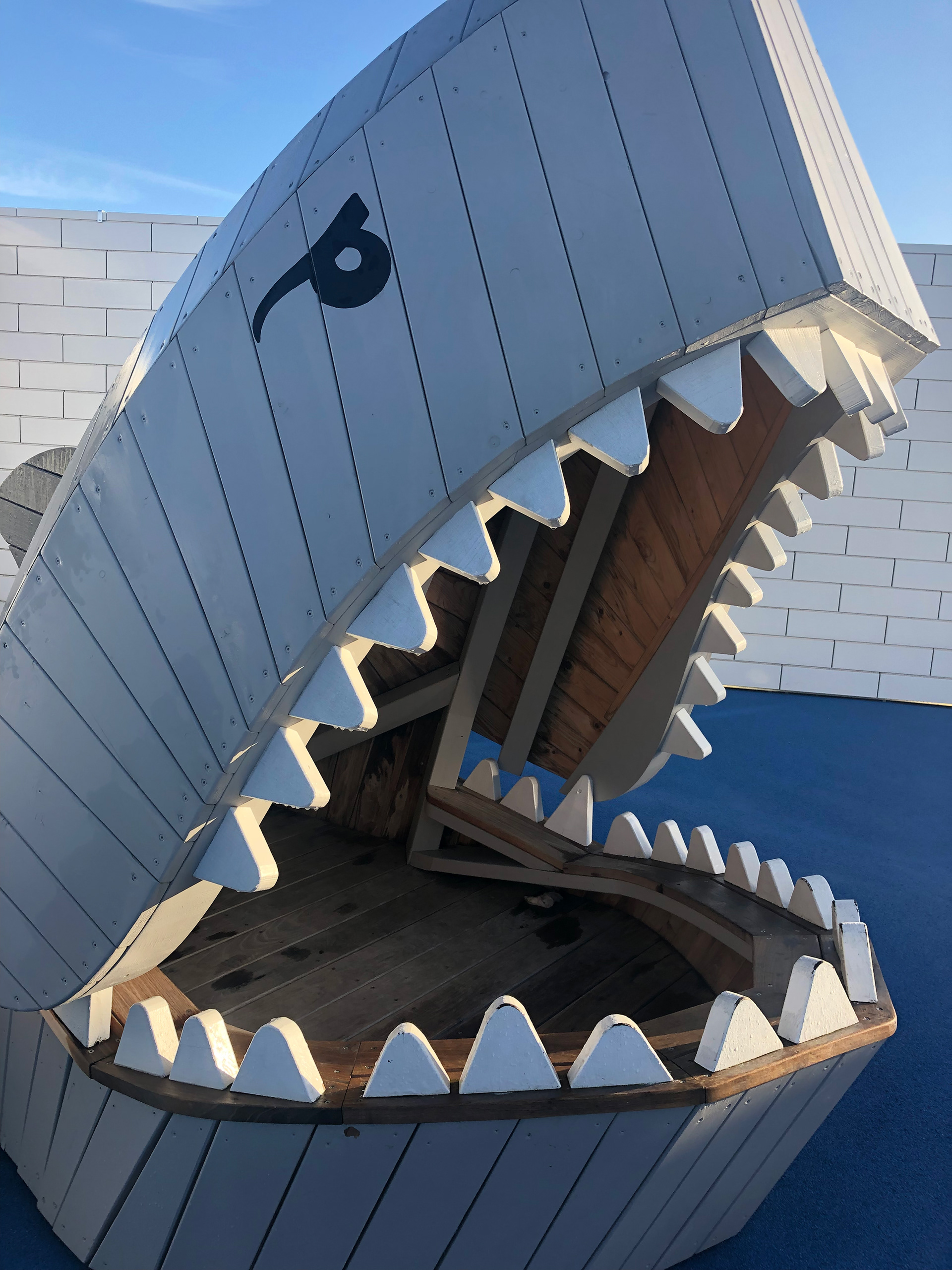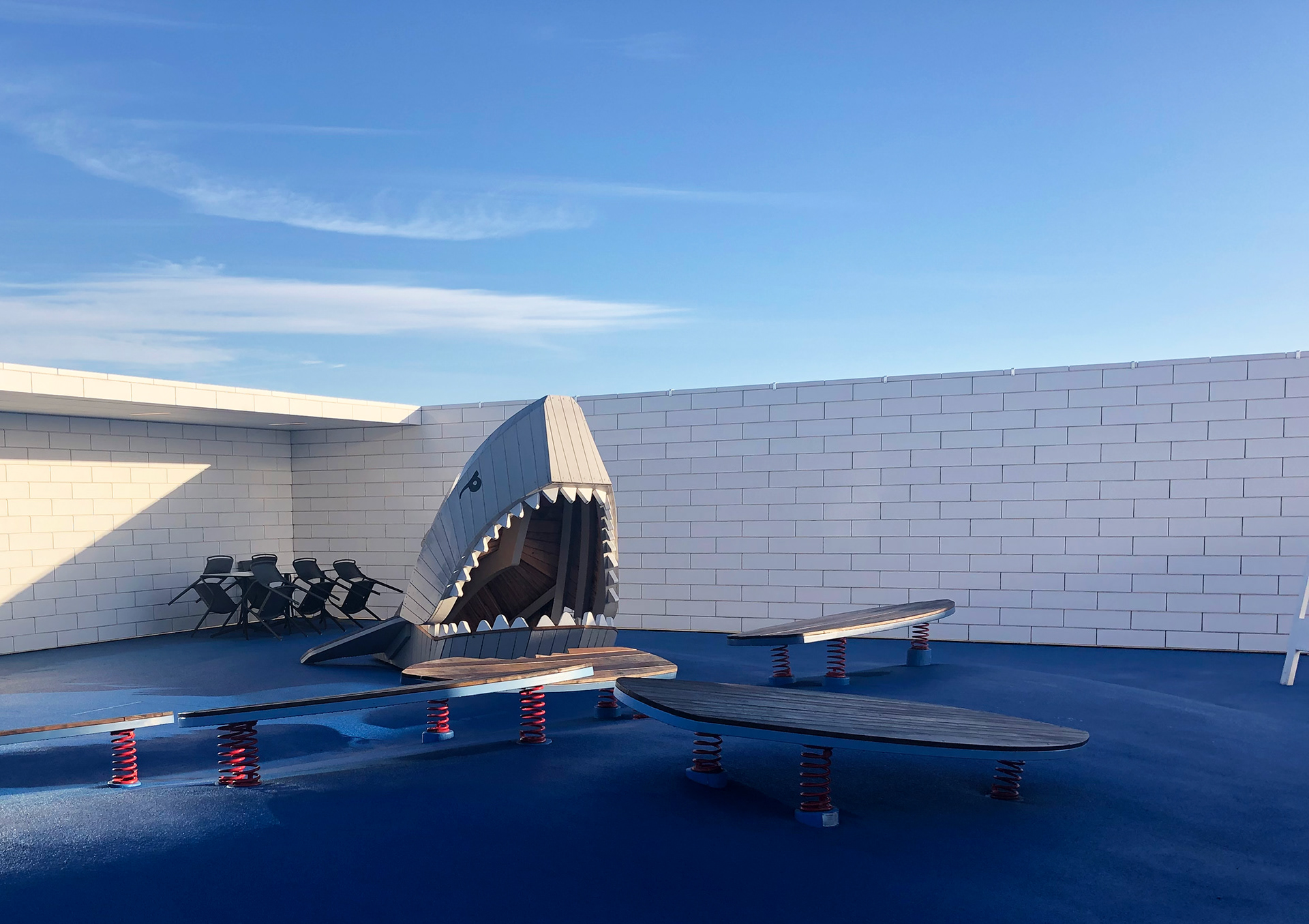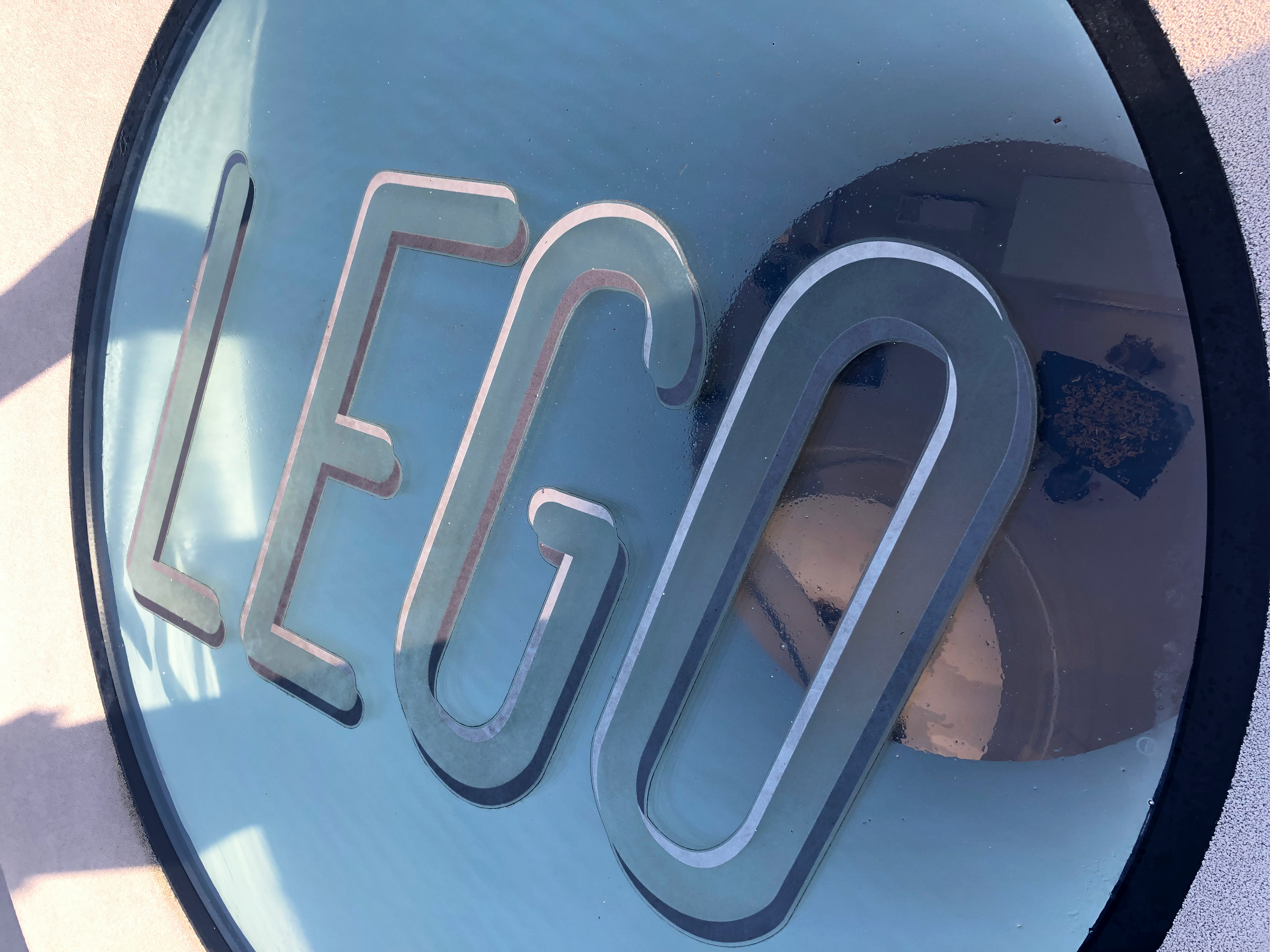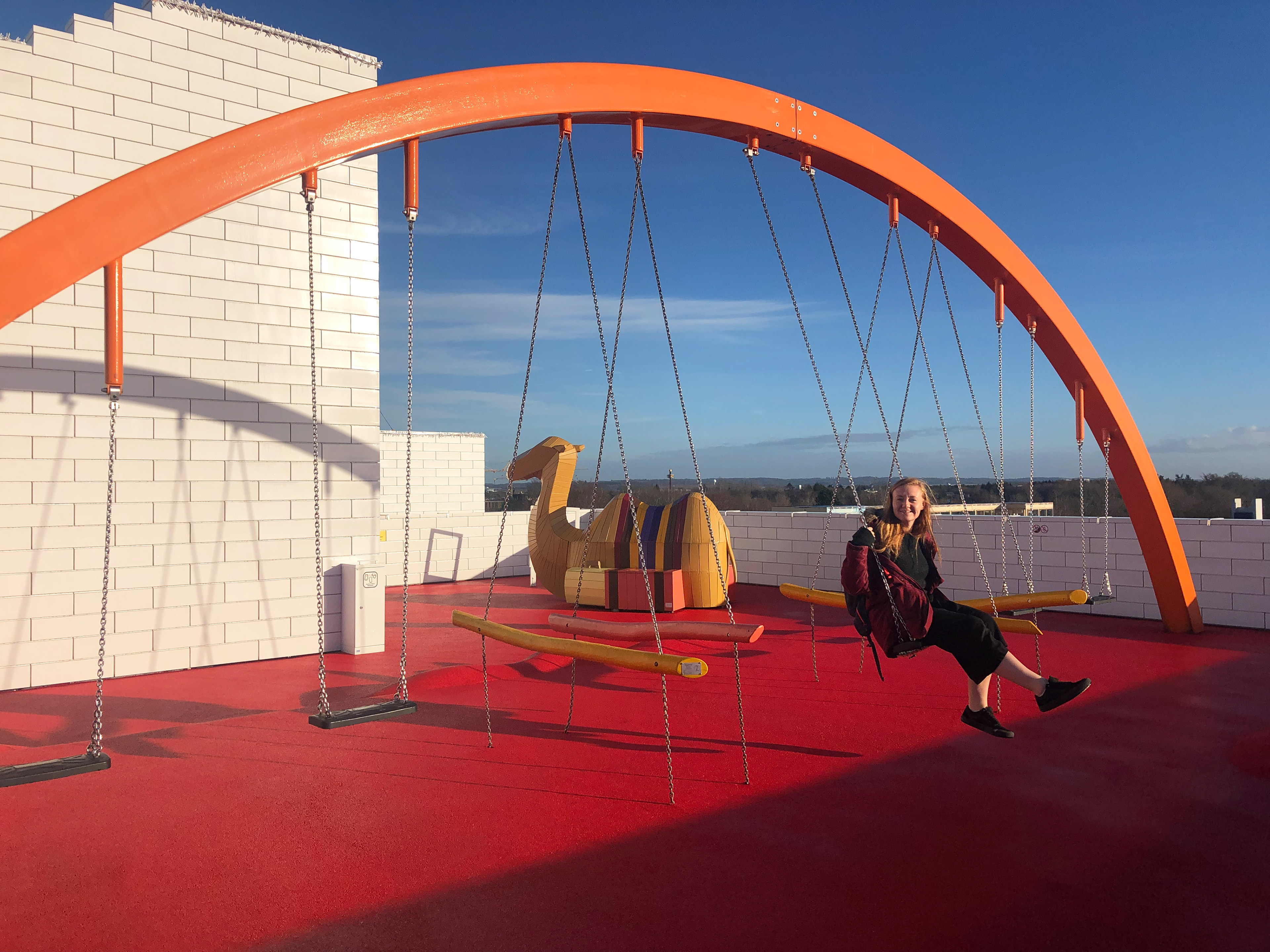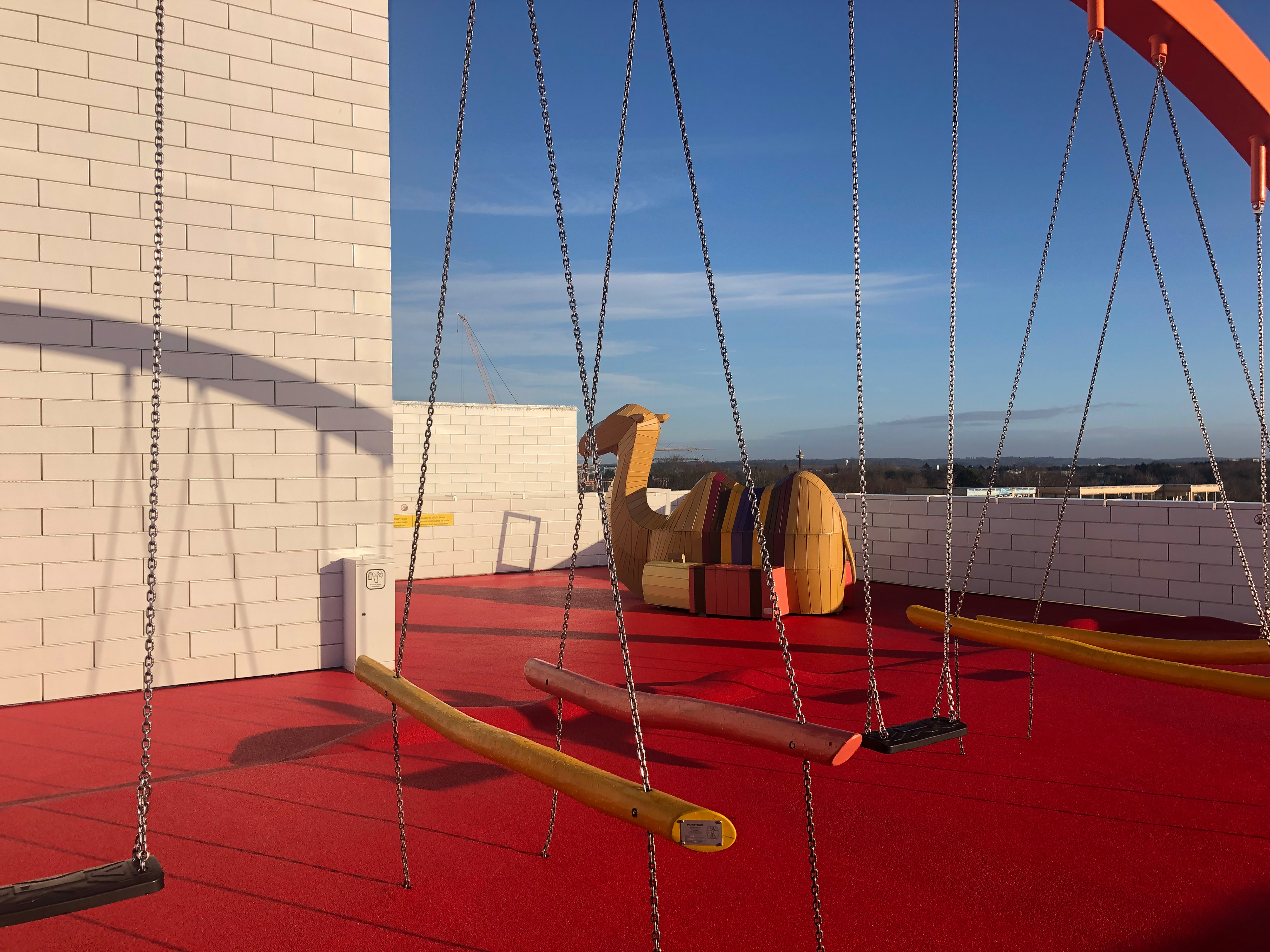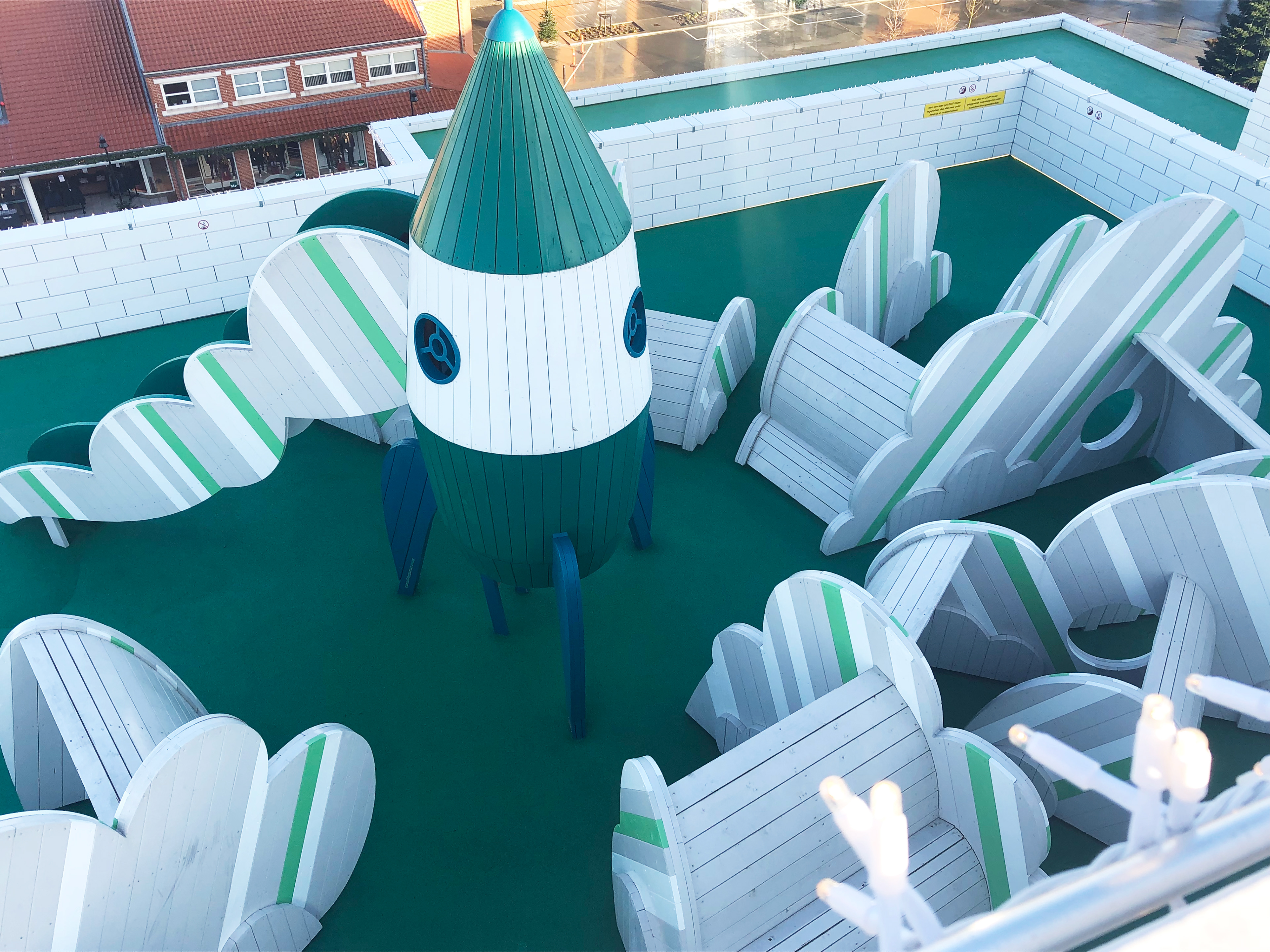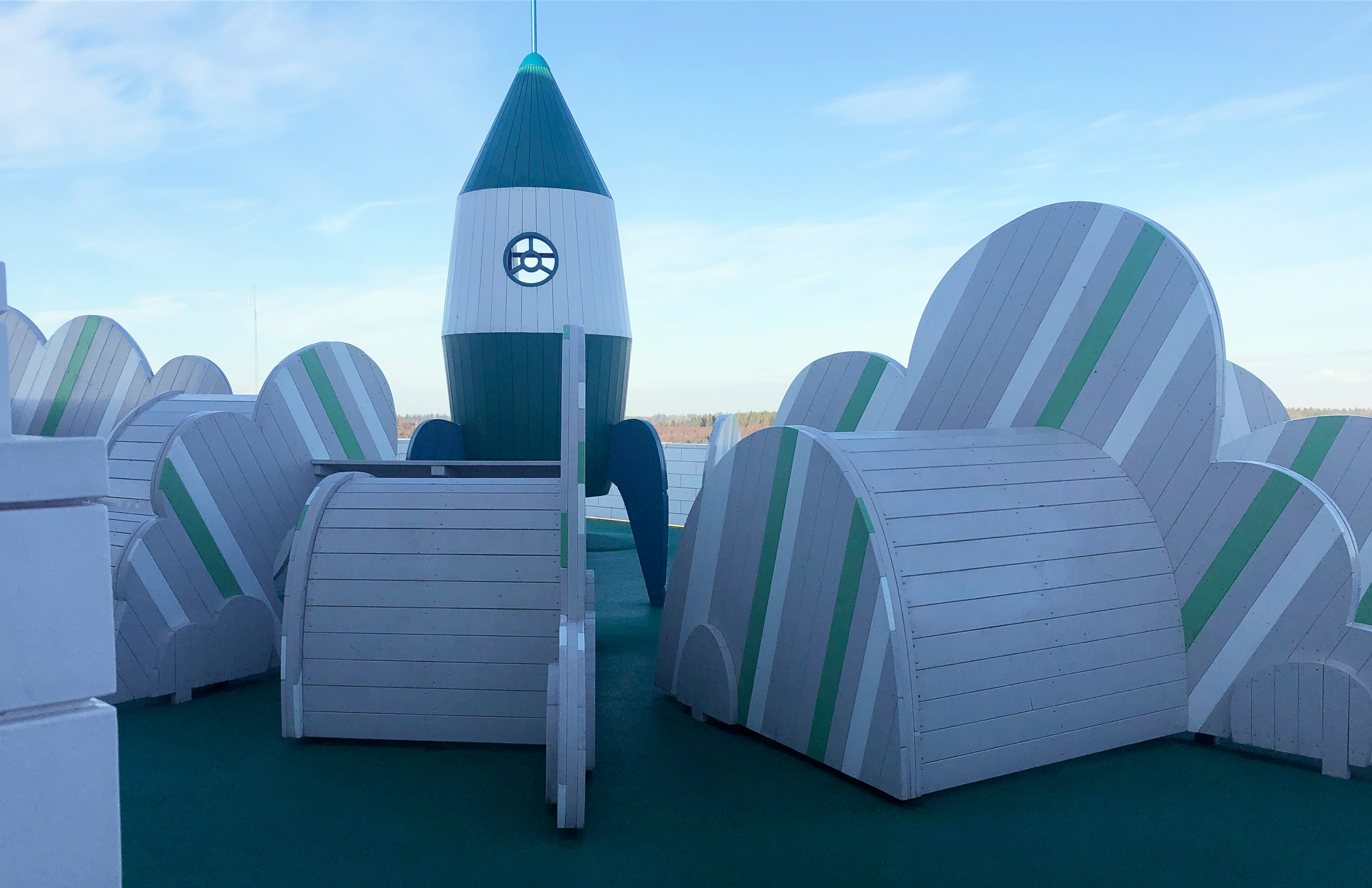 Lego House is also home to a history collection in the basement, a masterpiece gallery (both also colour co-ordinated black & grey respectively), as well as the coffee shop (Brickaccino) and the restaurant Mini Chef.

MINI CHEF is a really fun and playful restaurant concept as it is run by Lego minifigures that can only communicate in "brick language". Guests have to build their meals with the lego pieces provided and feed them in to a machine which is ran by two robots. Here is a video of the experience I found on Youtube.
The Zones
The different experience zones have really inspired me in the sense that it is a clear way of "coding" what types of learning experiences to expect within different parts of the building and considering separating different types of experiences in this way. 
Red zone: creative
In the red zone there are cascading areas of bricks which encourages visitors to build. Essentially the purpose of Lego is the ability to build something out of nothing as they can be clicked together in different combinations. In the Red zone there are also "play agents" who help the visitors build and give them help to be more creative.
Blue Zone: cognitive
The blue zone is all about helping visitors to use their cognitive competencies through play with programming robots, planning cities and really to test logic. 
Green Zone: social
A real integral part to the human experience is learning how to interact with others, it's a really important part of childhood development and learning through play (as previously researched). In the Green zone, visitors are able to test out their social competences with experiences such as directing their own Lego movie in story lab, observe the lives of the minifigures in the world explorer, or to create their own Lego minifigure character. 
Yellow: Emotional
Being able to navigate feelings and emotions is also another important part of the human experience and developmental stages of children. Learning to express ourselves and our feelings also teaches us to have empathy for others and is part of what helps us form social bonds. In the Yellow zone, Lego allows visitors to create their own characters and personalise them, encouraging self expression.
My visit has been really inspiring, in terms of thinking more about how to simplify different areas of a broad topic such as play, to find ways that can incorporate different elements of learning through play.
 I also decided to buy the Lego House building a dream book, for reference to the zones and as a source of inspiration. This has got me thinking more about how I have colour coded the suit so far in terms of thinking of the controller and different actions. Could it also relate to the different competences or give scope for me to introduce different types of learning and brand it as such? Lot's to think about!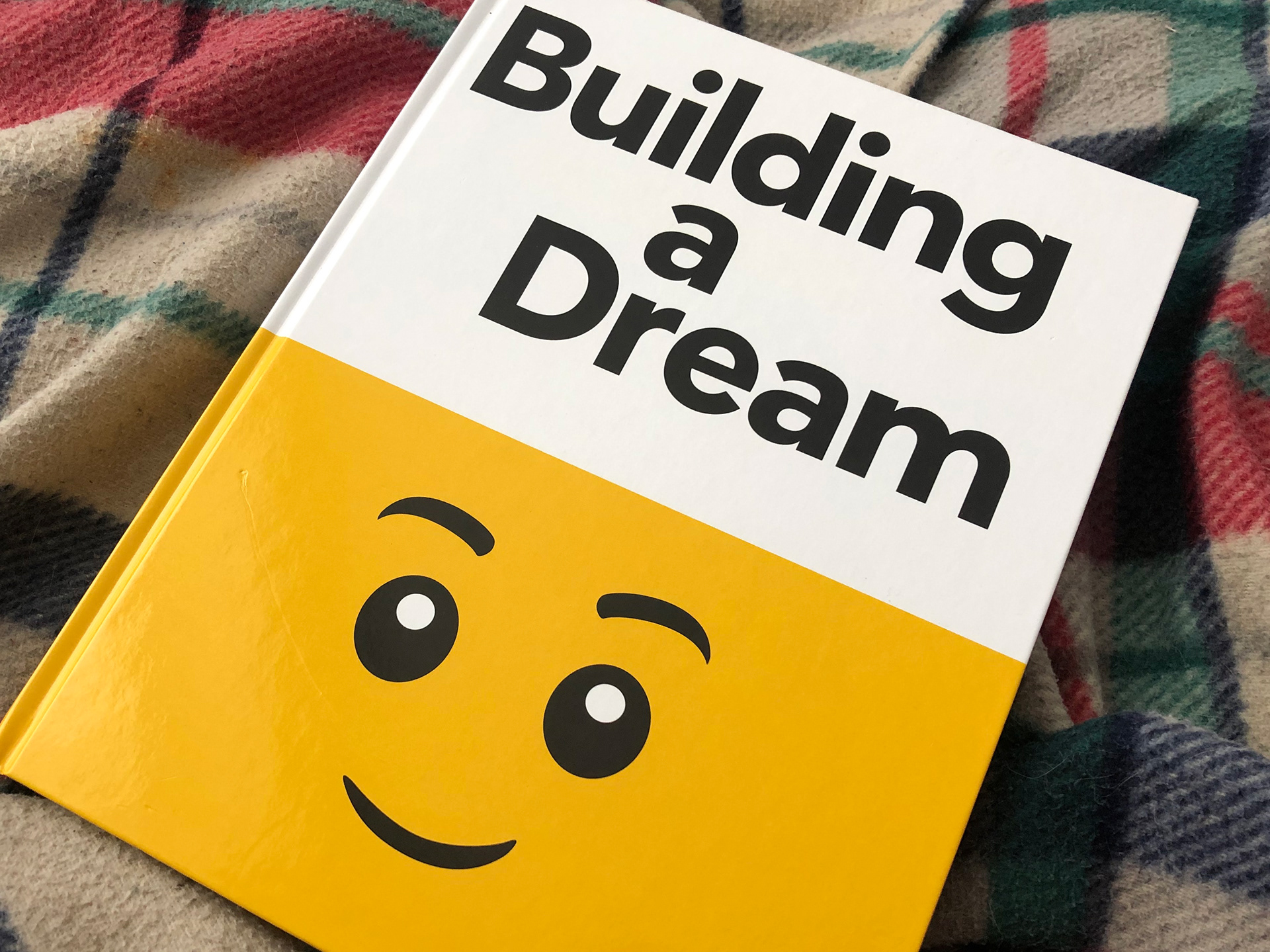 What's next?
I need to get back to Dundee in time for the interim presentations and to reflect further on what I have learnt between the V&A video games exhibition and the inspiration from Lego House. 
I also need to ensure I figure out how to link all of my research together, so that I can focus on the most important elements and draw the inspiration from what I am wanting to communicate in order to refine the ideas and keep it simple. I am very aware at this moment in time that my ideas have diverged quite rapidly! It might be time for a research wall after feedback from the interim presentations.