Since I have got back to the UK, I have hit the ground running. I had a brief catch up tutorial with Ewan and Chris and found out more about the presentation next week that we have to give to our peer group identifying our project outline. In the presentation I need to explain my rationale for the project, context, research gathered so far, key insights and highlight the project direction. To do this I need to accumulate some data about why the project is important and what the problems are and proceed with some research. I have decided to do a combination of desk research, observations and interviews. I also have a visit to the museum of childhood planned for later this week.

Key summary of desk research
My key objectives were to find some data on screen use, what impact it is having and try to assess why children are spending less time outdoors. The following is some information I think it key for contextualising my project. (Links to original articles / information at the end of each key finding.
According to the government, nearly a third of children between the ages of 2 and 15 are overweight or obese. Although it is a complex problem with many drivers, essentially consuming more energy than you burn off is what leads to obesity. Physical activity can help to mitigate this.
(Gov.uk)
Despite these findings, generally evidence surrounding the long term effects of screen time is very contradictory. My best guess is because digital technology is still relatively new in terms of human history, all assumptions about the effects are hypotheses and whilst we have access to more data since digital times than beforehand, theres no real way to compare it empirically because way of life has ultimately changed and there are too many variables to assume a culprit of the problems of today. 
This leads me to think that perhaps embracing the benefits that digital tech can offer us, combined with the benefits we know of physical play might be an avenue to explore.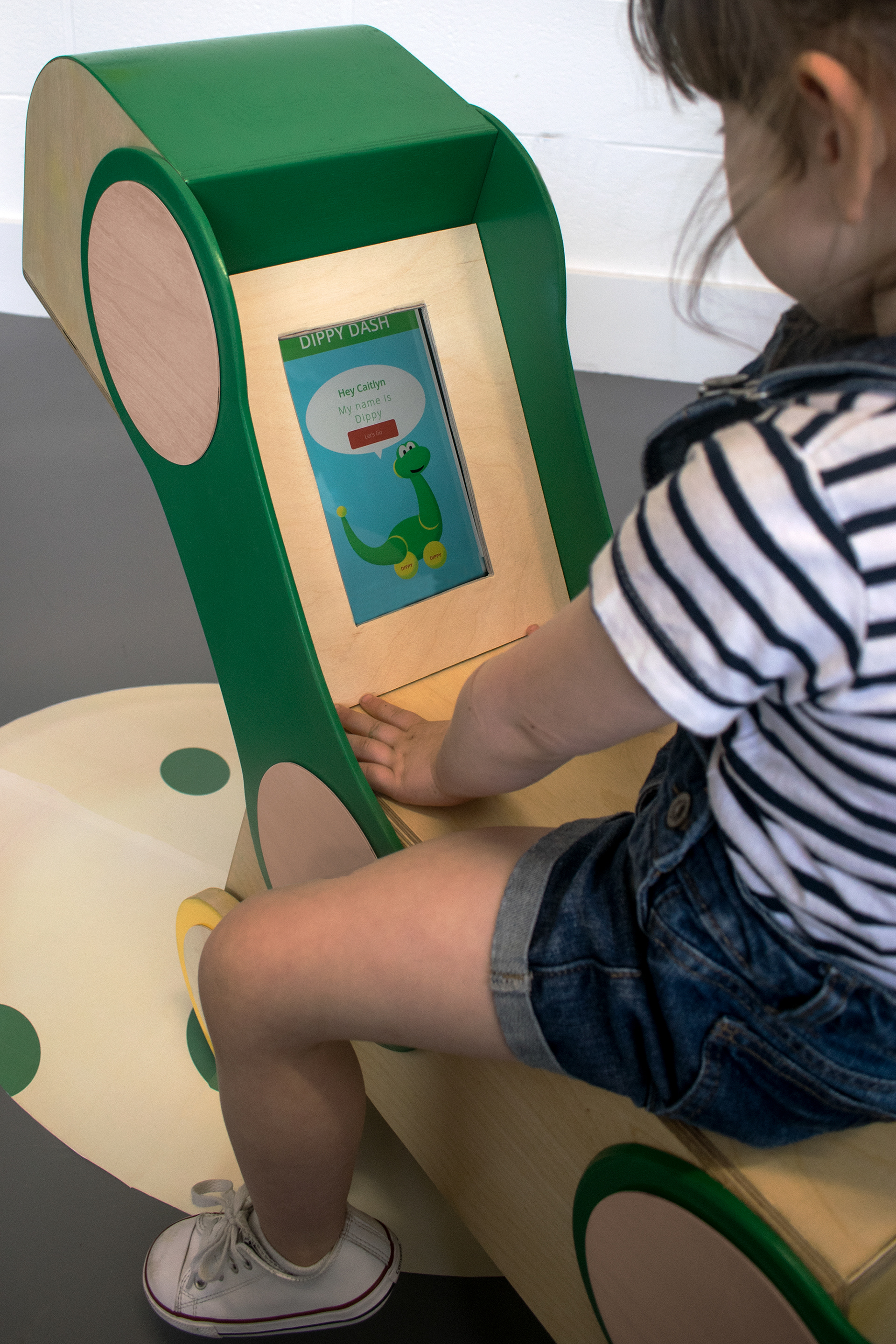 Observations
I have been lucky enough to be living with my friend Cherlea and her daughter Caitlyn, who is 4. They were actually in my video for Dippy Dash and always happy to help. It means I have been able to have close observation of day-to-day family life, see Caitlyn and her friends play together when we were all in the house together and I briefly interviewed Cherlea. I wanted to gain some early insights on screen use and behaviours linked to it, as well as Cherlea's opinions on Caitlyn's screen use such as hopes, fears, behaviour and the screen etiquette in the house. I aim to use these insights to test the assumptions I have gained during my research. This will help me to frame questions for a larger survey with more participants that will give me more insights. 
I was able to observe six children from ages 1 - 8 as they were playing. Caitlyn had some friends / family over for a sleepover party. It was really interesting to see how they interacted with one another when it came to their screen based toys. It was interesting to see them have no specific differentiation between their screen based toys and more traditional based toys. They seemed just as keen to colour in with pens and paper as they were to ask to play a game that was on their tablet. However, the tablet doesn't really allow for this type of social setting unless they are watching a video together as a group.
In this kind of scenario, social play is important. However the perception of using a tablet to play a game when the child's friends are over isn't perceived as particularly social and the children were encouraged to play together, until closer to bed time when they were winding down with a video. 
It was interesting to see how children see their tablet / digital technologies as a tool to play the game or complete the task they want to do to play, for example playing dress up with paper dolls when I was a child, has now been replaced by apps which effectively give the same outcome. The tool unfortunately takes away the physical element of this where a child would develop their fine motor skills, but still gives them a creative and imaginative outlet. 
Children are using these apps and devices as tools and it has made me consider thinking about digital play through the eyes of a child. As digital natives, they are not aware of anything different and technology is a means to an end for them. Perhaps if we accept this, we can figure out ways to use digital technology to evolve play in a way that it will begin to include some elements of development and learning that screens are currently fostering. 
How can digital technologies be used to make us more active?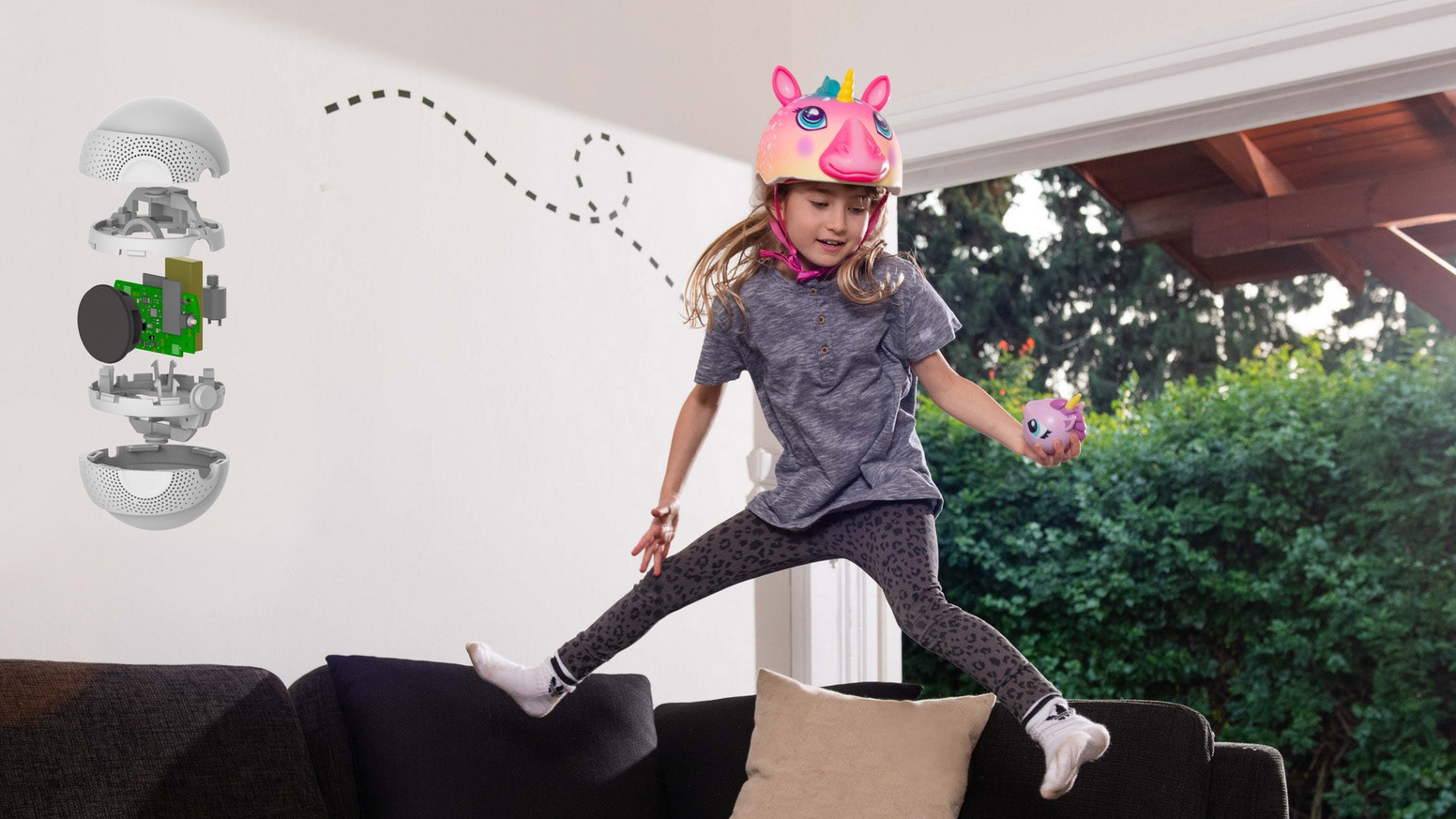 Inspiration
During my desk research, I have come across a series of smart toys that all aim to get kids away from screens by merging physical and digital play without using a screen. With Storyball which was launched on Kickstarter in the US and has now reached its target and in to production consists of a ball which includes a speaker and all of the sensors, changeable character skins and an accompanying app. Aiming to guide children through quests and adventures which can be used indoors, outdoors and socially as well as alone. 
Interview
I interviewed Cherlea to get a parent's perspective on screen use and toys. She has a four year old herself and her little brother is also around Caitlyn's age. When designing for children, it is important to also consider the parents / guardians to understand their needs as ultimately they make the purchasing decisions when it comes to products for children and if their needs aren't considered and constraints set for the design that will appeal to the parents, the product would never get used. It doesn't just need to appeal to the child, but needs to appeal to the parents and be clearly obvious it is not just suitable for children, but that their child will enjoy it, it is safe, fun and helps with learning & development.
We had an informal chat about her views on how Caitlyn plays and what she plays with, as well as her views on "screen time" and what her fears are. 
What I found out:
Although Cherlea restricts Caitlyn's screen time for now, it is a concern if it gets out of control. (I have witnessed first hand tantrums that have occurred from Caitlyn wanting to watch her youtube videos when she should be getting ready for school. It also slows down her eating breakfast and getting changed so Cherlea tries to keep screen time to an absolute minimum before school as it only serves as a distraction.)
For now though Caitlyn's favourite type of play is small world play, where she emulates the behaviour she sees in the real world and recreates this with her dolls. She likes to use her imagination and have conversations with her toys. 
When specifically asked about her fears Cherlea said the following:
"I'm worried she could become completely devoid of social skills if she is too busy playing computer games."
What's next? 
I am going to visit the museum of childhood in a couple of days and then it will be the task of taking my insights from my research, observations, interviews and the visit and preparing myself for the project identification presentation next Monday.