Today I had a really useful and insightful playtesting sessions with Lou (parent), Jack (9), and Ollie (3). It was great to speak directly in relation to my project with a family with more than one child, and of such different ages in terms of their development and needs. It was especially eye-opening to understand how the needs Lou has for her children change depending on this. 
I followed the discussion guide loosely to get a sense of direction. We started firstly with introduction and icebreaker questions, asking Jack and Ollie how their week has been, Jack had also just been at golf, so asking him more about that. Then we proceeded to look at the app, using the QR code to launch the app and set it up to walkthrough the process. 
Lou's first question with setting goals was "what timeframe is this in?", for example per session or weekly. Lou explained that unless there were notification she wouldn't necessarily remember to remind them to complete their goals, and that they wouldn't necessarily be self-motivated to do so (certainly not Ollie). However, Lou did state that if there was the ability to connect the goals with Jack's Go Henry account... "do your play.world tasks to get x amount reward", that this could work really well for them in this situation. 
Go Henry is an app that helps kids form good habits by rewarding them with pocket money when they complete tasks set out by their parents. It comes with an associated pre-paid card that they can use to buy things with in stores and online, up to a parental set limit. It teaches them about the value of money in a safe way, and rewards them for forming good habits. 
I did explain on the next screen of the app that you are able to set notification settings that can send reminders and updates on activity sessions. Although this has got me considering the order (perhaps I can do some remote A/B testing). Lou also pointed out that she may want different approaches to setting goals for Ollie and Jack. With Ollie being 3, it is unlikely he would set up a session on his own and would need help to load the game up on the screen as he doesn't have a screen based device of his own.  Therefore, it might be more ideal to set this up session by session, basing it on Ollie's kind of mood or temperament that day, or whether he needs to burn excess energy (more physical games), or something that will subdue him more (educational or story based games). Whereas Jack may want the independence of putting play.world on himself and therefore daily / weekly targets with notifications or that can be linked to something like Go Henry might be more appropriate. Perhaps offering some flexibility might be ideal?
Playtesting with Ollie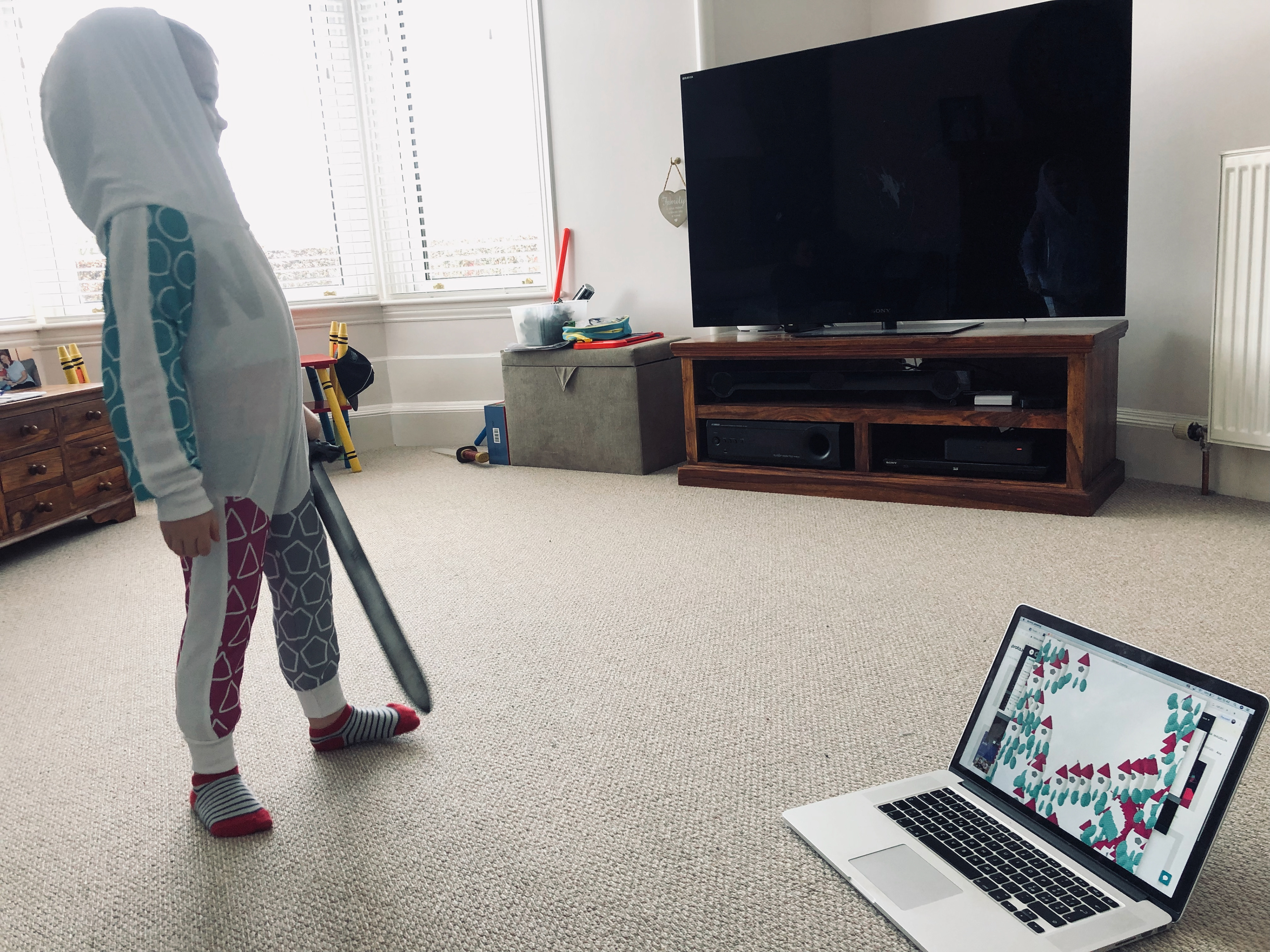 What I found most interesting when observing with Ollie, was even the smallest interaction (that his body movements would move the rocket) was enough to keep him entertained for a relatively long period of time. The first steps were to get him moving about in different ways so that I could see how the rocket was moving to get an idea of positioning of the sensor and what I might need to change in the code to get it to move as expected.
Ollie was also asking if he could do his workouts (talking about exercise videos from youtube that he does alongside his family - which has given me an idea for a physical game, using an animated character to guide a workout style session.
In addition to this I showed Ollie the Wizard of Oz prototype of the space game, which he really wanted to play, although got upset thinking the game was too short (one minute really is not enough for an endless runner!) but he really loved running across the living room to the next and jumping. Watching Ollie did make me realise that placement of the sensors is really important from a safety perspective. He was really excited and kept dropping to his knees and this made me concerned if the sensors were on his shins, he could really hurt himself.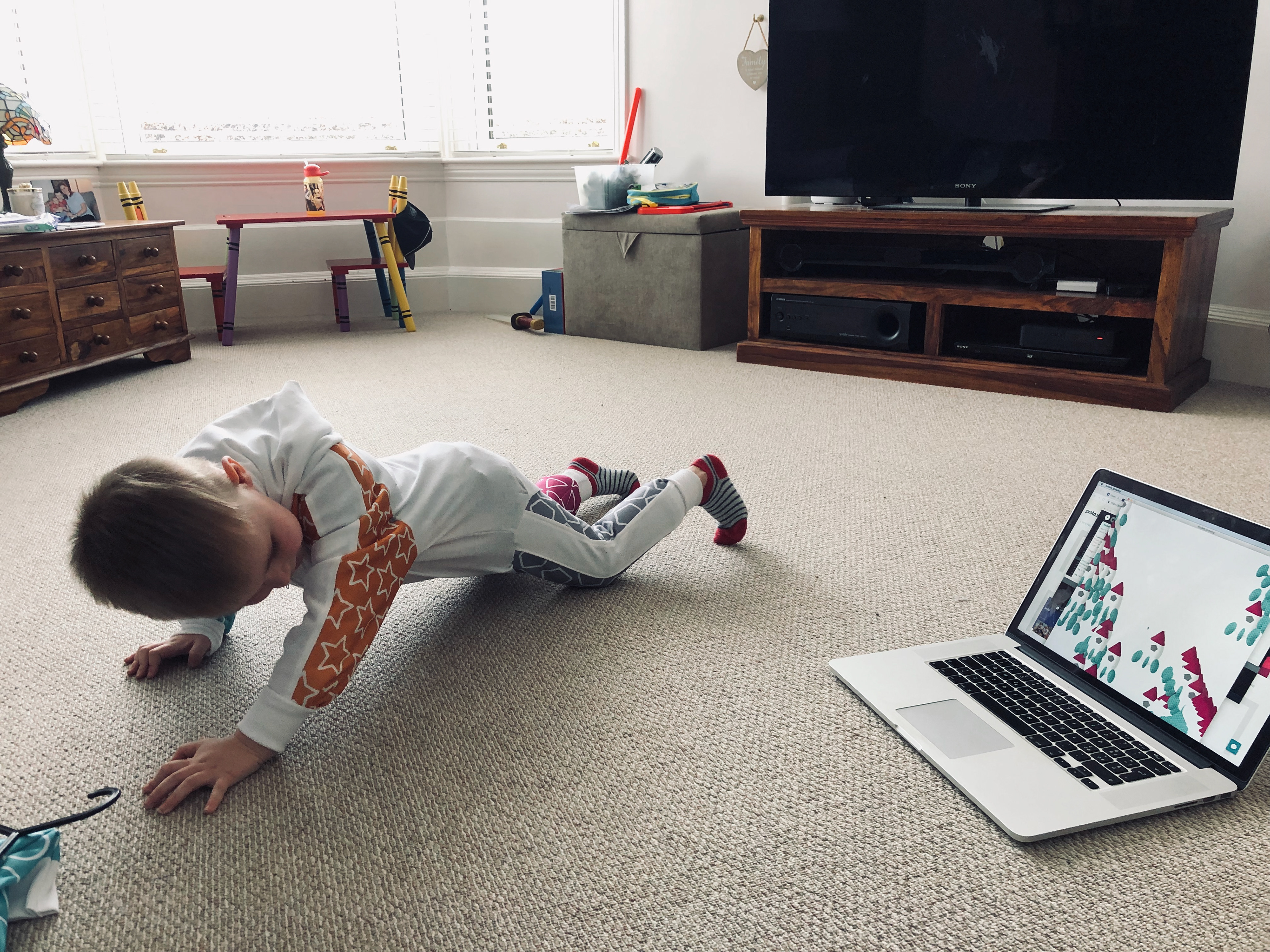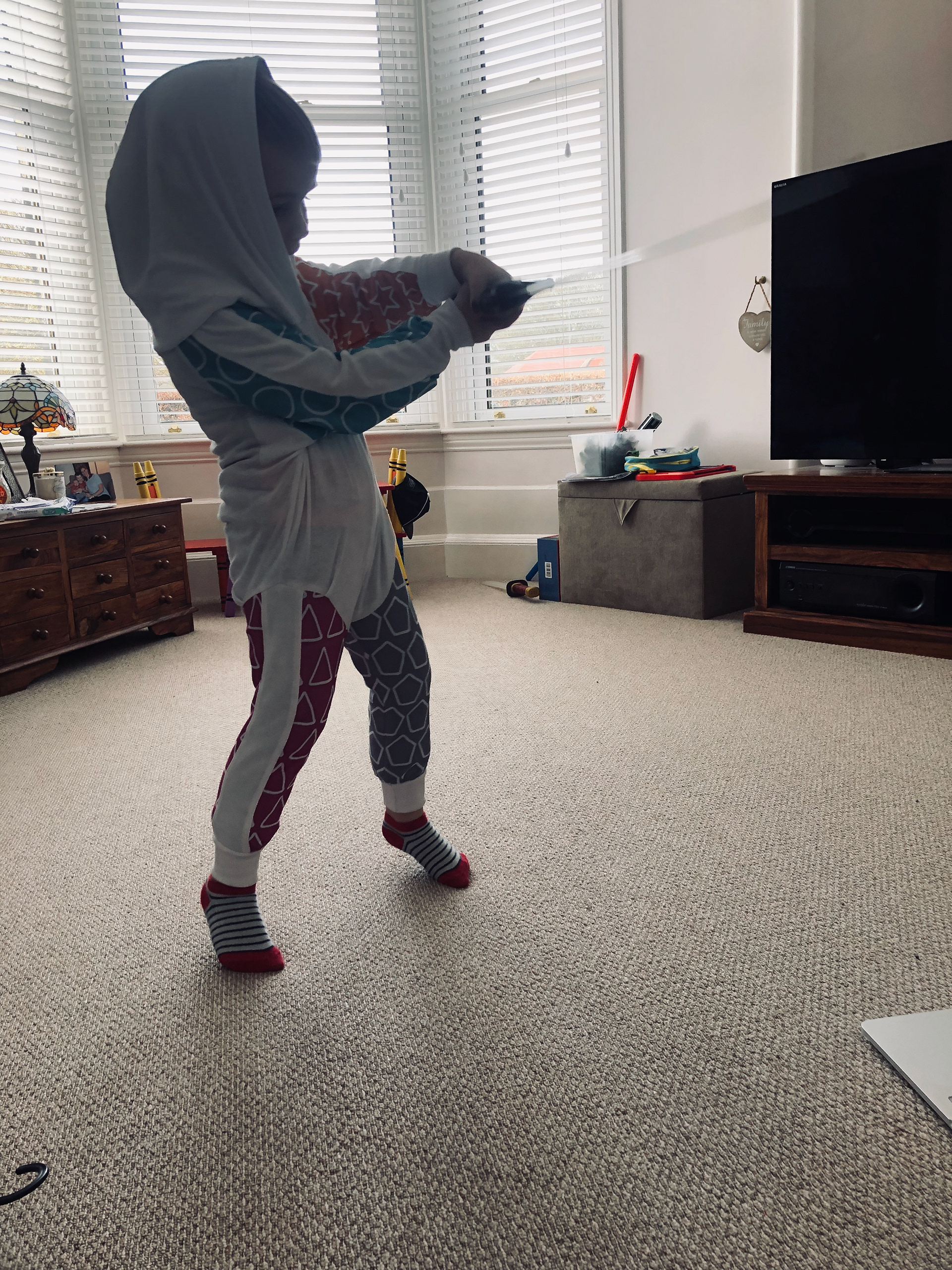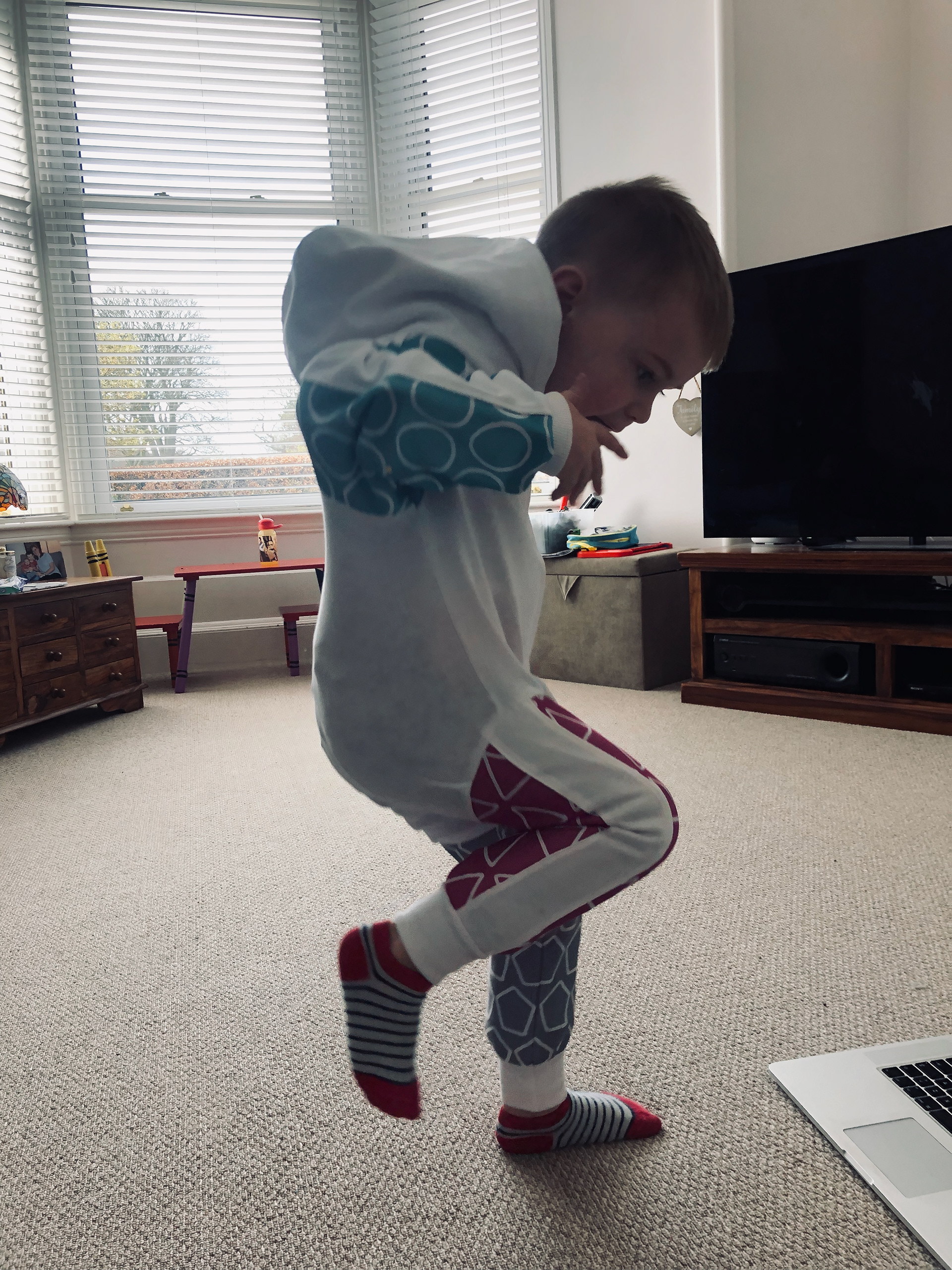 Playtesting with Jack
After Ollie, I asked Jack to do the same and then tell me about how he was feeling about it. Although he was intrigued to watch his movement with the rocket, lack of direction and gameplay were more of an inhibitor for Jack. Lou asked him if it was something he would play, and his response was dependent on the game, and he would but he'd want to know what the game is first. This is exactly what I had expected from an older child, unlike with Caitlyn and Michael (5) and also Ollie (3), who were more amused by real simple instructions and interactions. 
I decided to talk Jack through my game ideas, and show him some of the sketches of game play I have created so far. He thought Jumping Jack Maths would be something he would really enjoy. I was also able to discover that Jack is an avid fortnite player, and Lou mentioned that he would happily sit there and play it all day if she let him, and one of the reasons why a certain limit to screen time was linked to his Go Henry account. It made me feel there would be real promise to play.world, if the game content can be adaptive and consistently updating to remain fresh and repeated playability.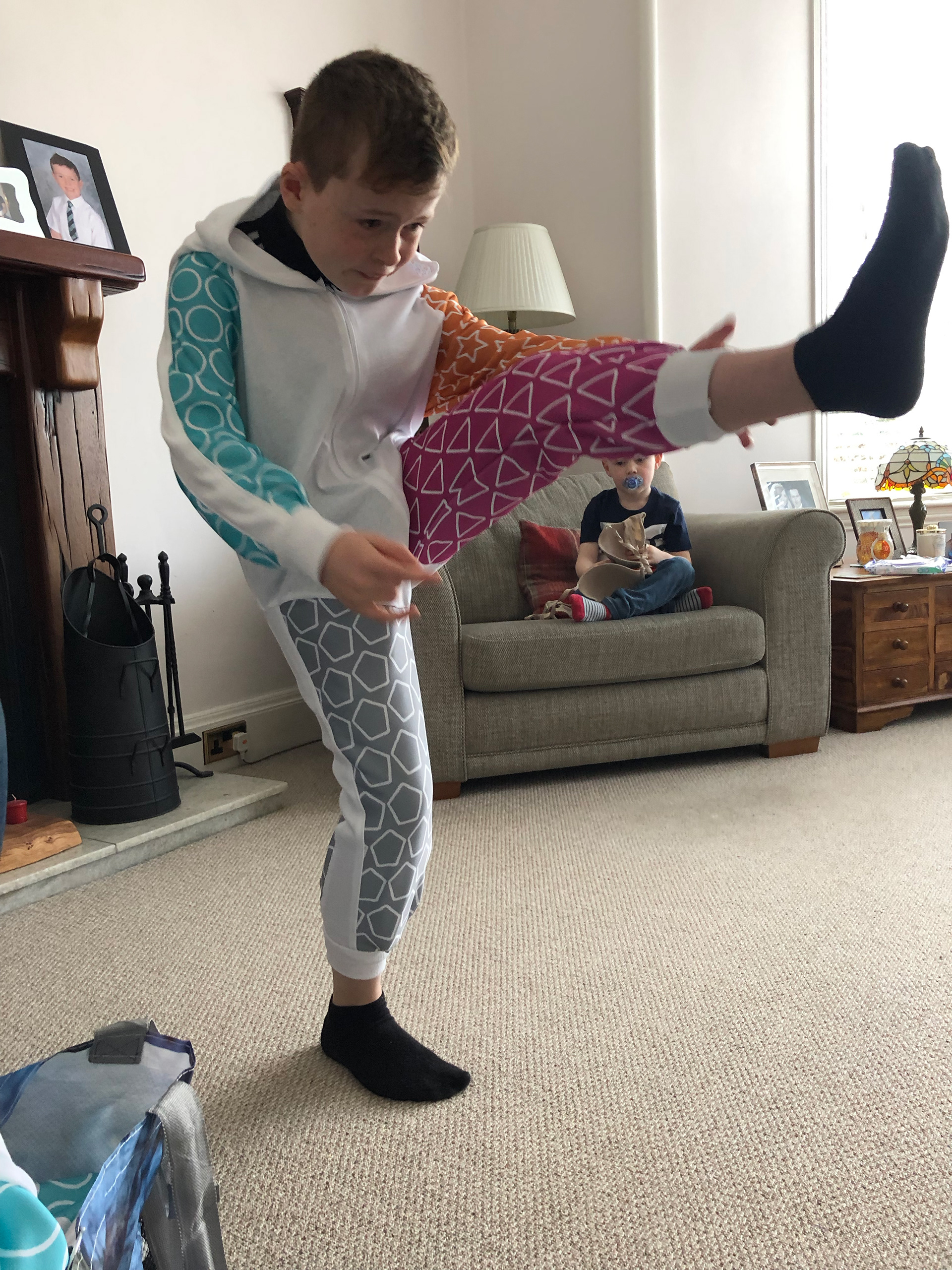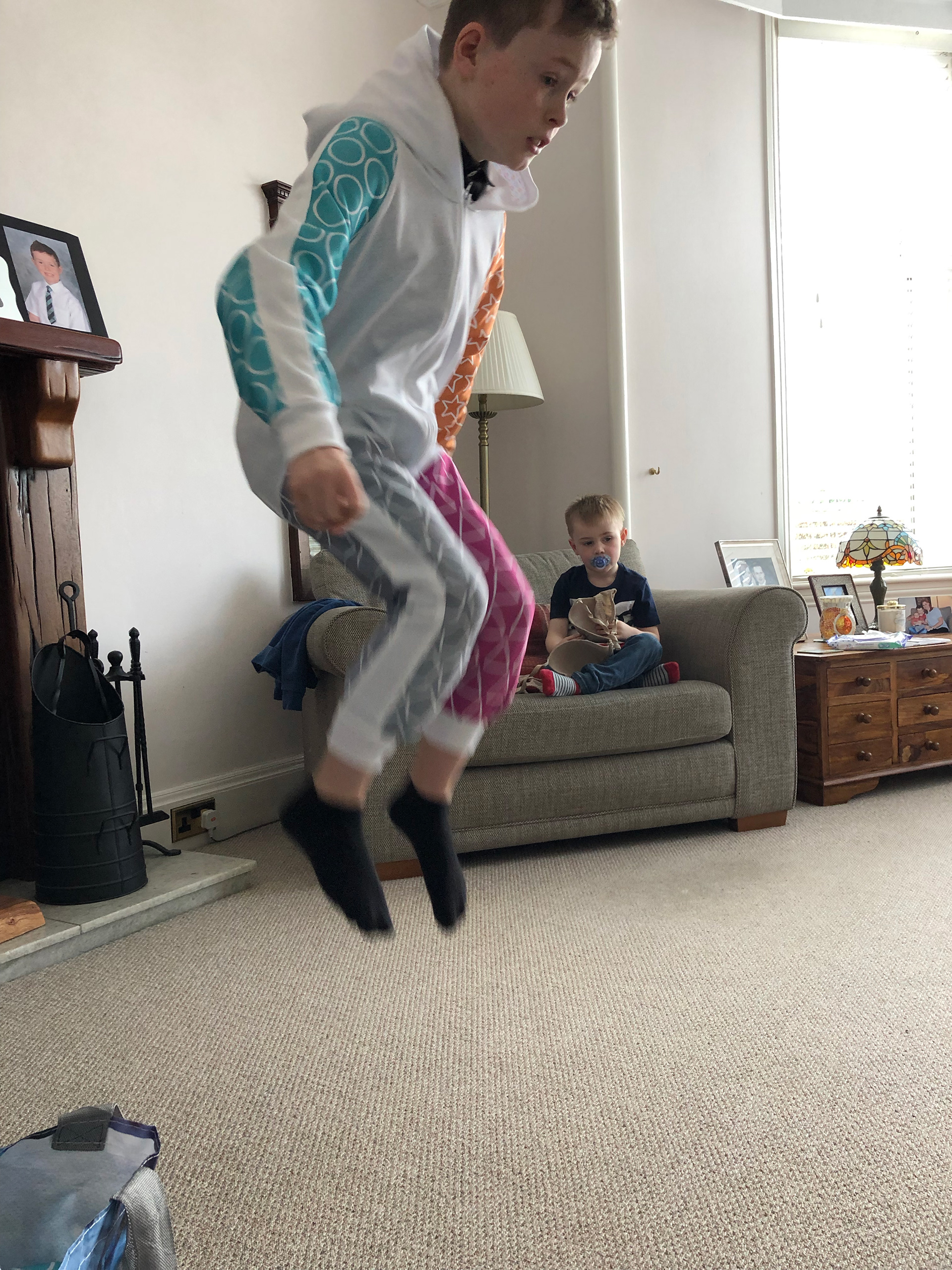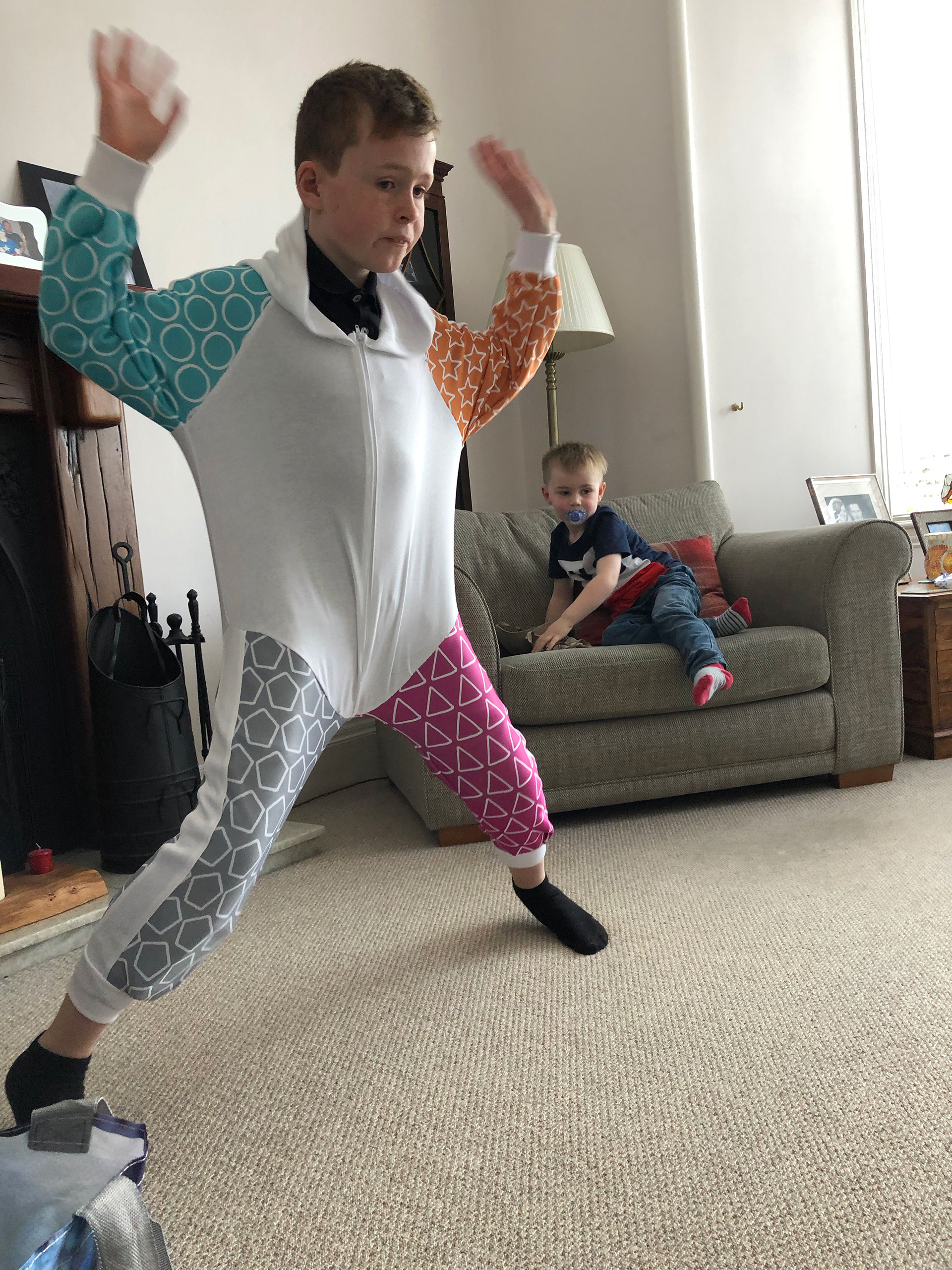 Overall
It was a positive testing session and really useful. It has definitely got me thinking more about the app journey and what it is I want to show for the app experience. It was useful to hear feedback that pinpointed the emotion and needs that I am attempting to solve from a parent when discussing screen time with Lou. That my solution could be a potential reassurance to parents that their child's screen time is being more constructive, but also really fun for them. She also mentioned that knowing they will be learning too and being able to track their progress is great for that purpose. 
I explained that I was attempting to use principles of video games design to make it a fun and meaningful experience for kids, whilst reducing parental guilt about screen time by changing the screen time experience. It was validating to hear that this was a problem and need that my solution could potential solve! 
What next?
I need to push forward with development and finishing touches to everything ready for the testing sessions and filming my video. I also need to finalise my script and sounds along with deciding upon what gameplay I would like to show at the Viva and degree show. It was confirmed yesterday that play.world will be part of a
programmed event day at the V&A
, alongside the testing of play.thing (a V&A commissioned piece to coincide with the video games exhibition) which is in June. So the intention is to continue prototyping the game ideas I have been sketching, but for the purpose of demonstrating my concept the most and focusing the gameplay to get across the right points I need to choose an option that demonstrates my concept most effectively, delivering a fun, joyful and meaningful vertical slice of game play.