This week I have been getting ready for the sketch prototype presentations and thinking more about Guru's day. Therefore I have been working on my boards, and attempting to design how I wish to display them at Guru's day. 
The boards
I've been thinking really carefully about what it is that I have to say and attempting to write my ideas very succinctly, using imagery to get my point across. I wanted to ensure that the main points I am exploring come across, these being:
What is the future of play? 
With digital literacy being important to contemporary society, but unknown effects of the impact it has made on the way we play, are parents right to be concerned? Is there a way in which technology can be used to get kids more active?
Can a digital product interact with the imagination?
Detailing my investigations so far, trip to museum of childhood, contextual research, interviews and observation and what question I am curious about when it comes to the insights from this research
Embodied interactions, roleplay & video games?
Can I combine these? The board also details my objectives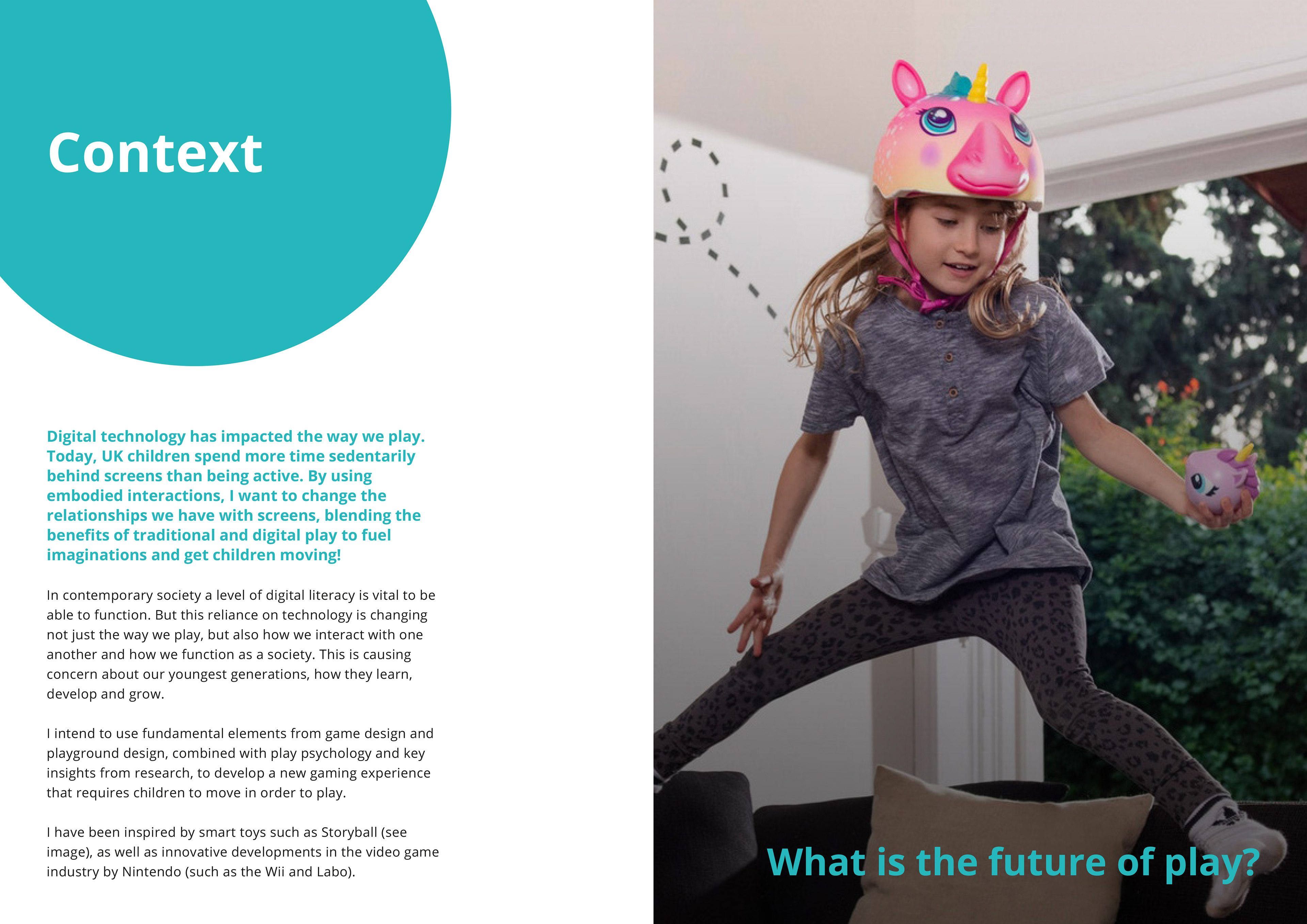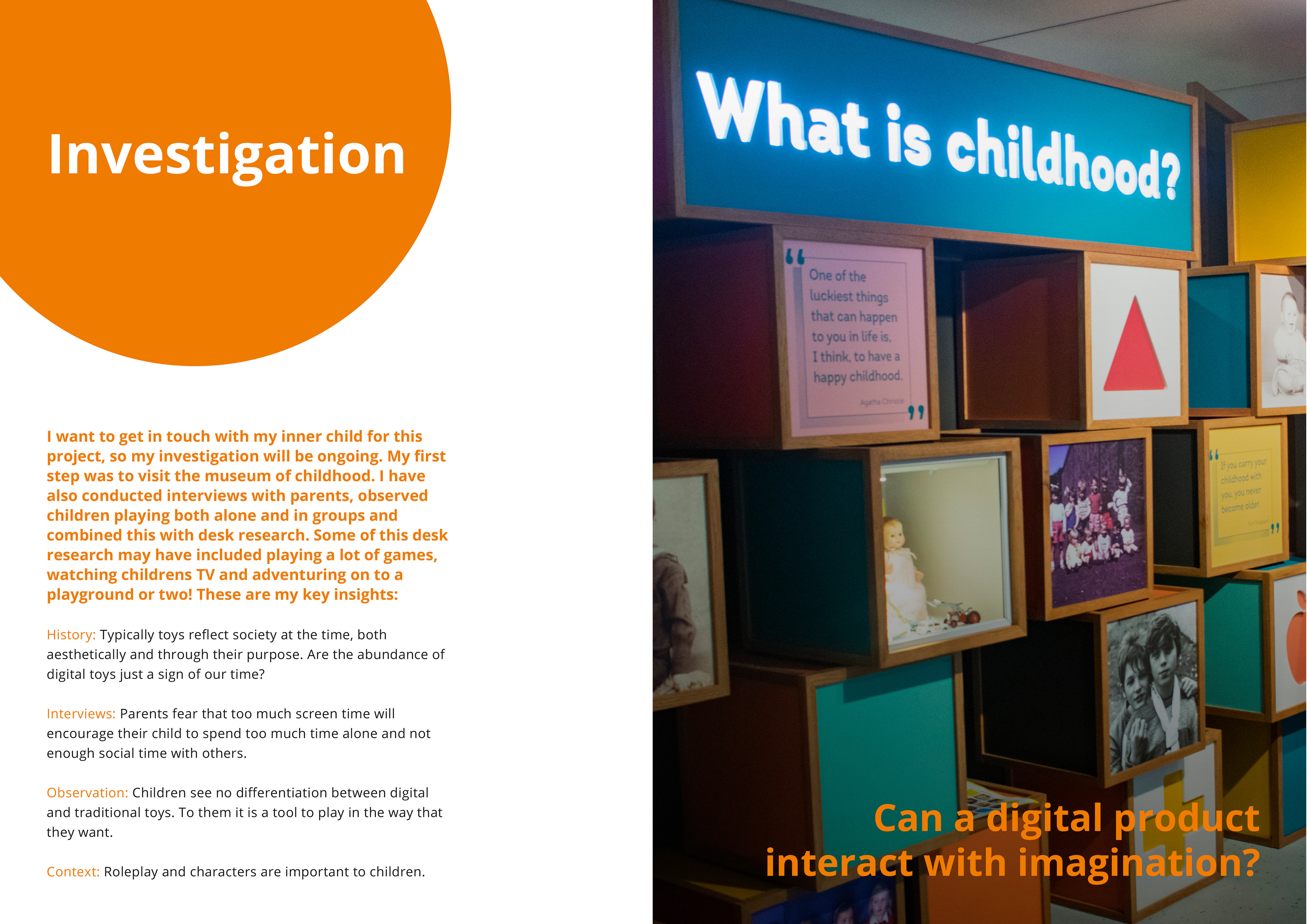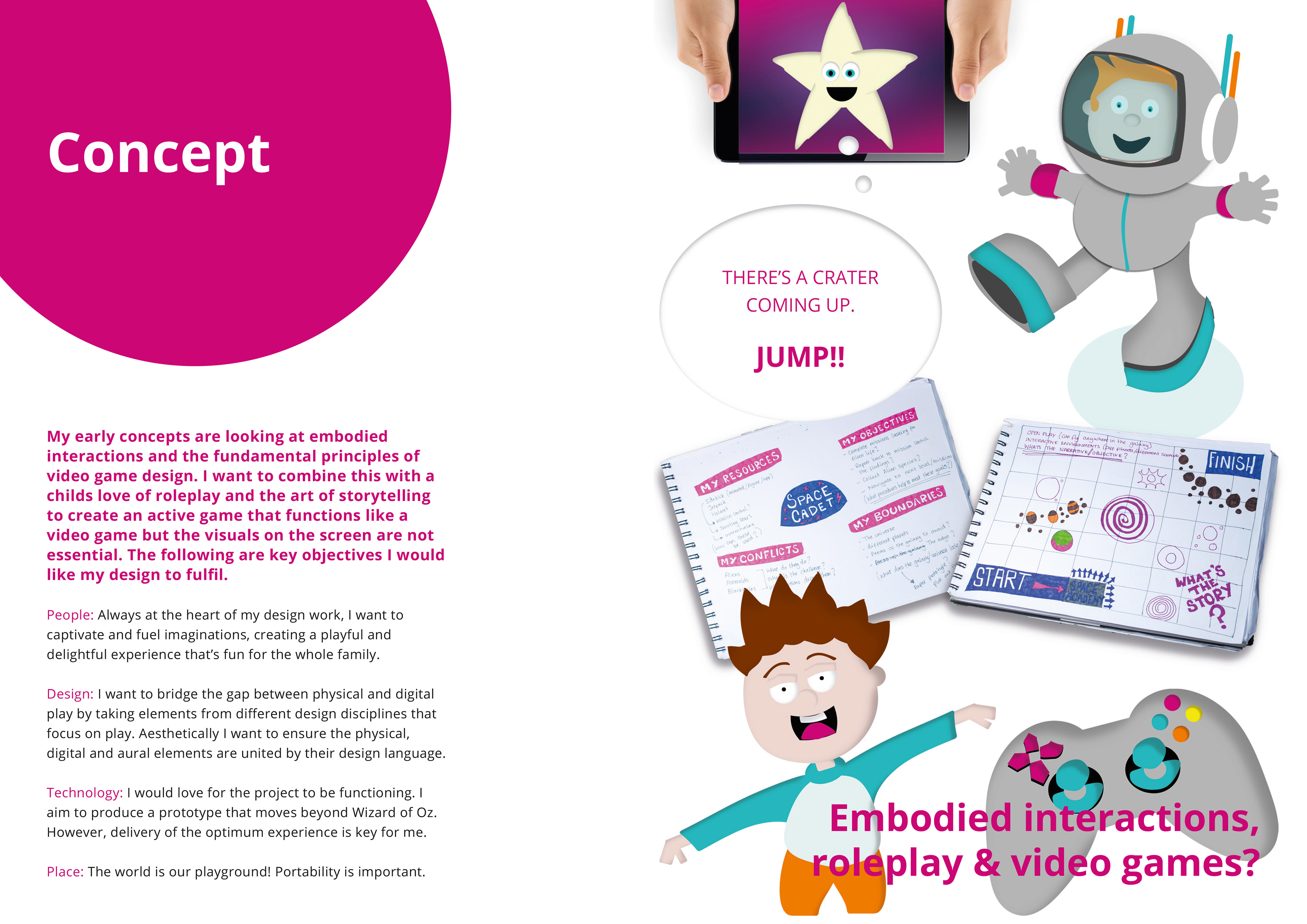 Displaying them

My initial idea to create them in to a jigsaw hasn't really worked because attempting to cut out the shapes on the bandsaw wasn't really accurate and I wanted to create something with weight to it, so laser cutting wouldn't be ideal. 
My next concept was to create book inspired boards (as I am now delving more in to story and character) I started sketching ideas and developed a model in CAD so that I could take this to the workshop and start building my idea.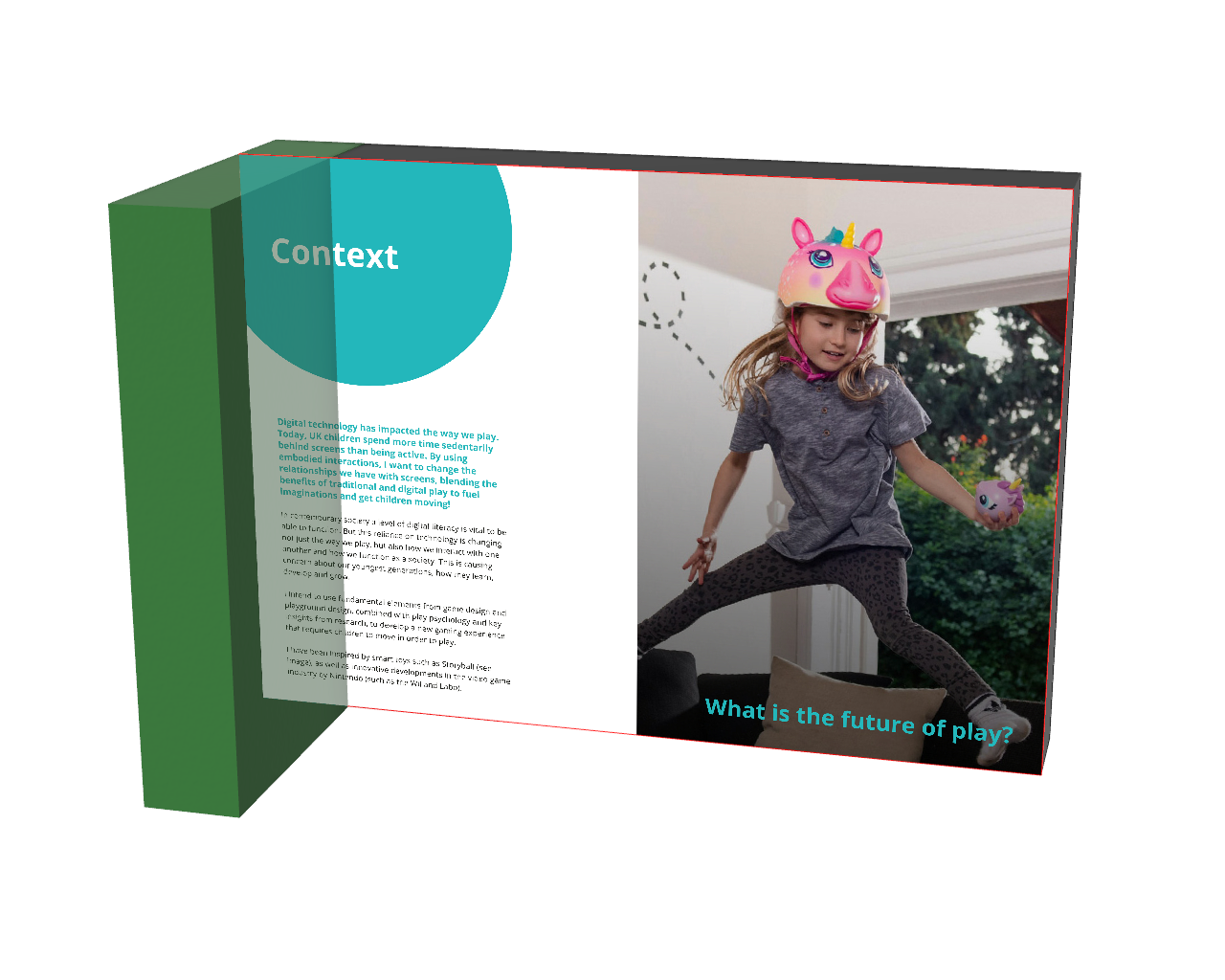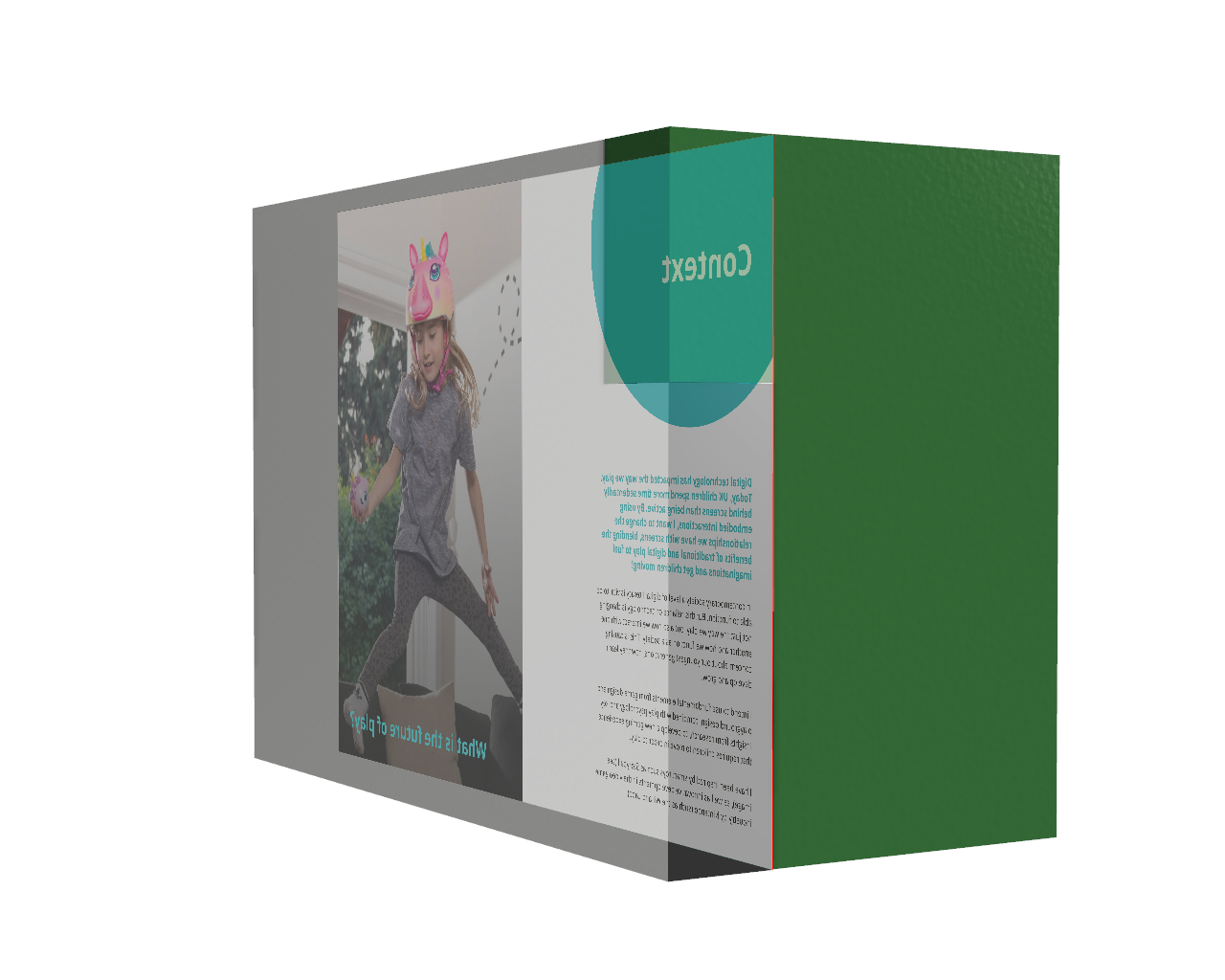 I realised that the initial board design was not going to work with the new concept. However, I know that I will need to amend my boards after my research trip which is after the sketch prototype presentation. For the sake of the sketch prototype presentation, I think I will keep the boards as they are, and then amend these to allow for the new design of the boards at the same time. 
I wanted to get these made now, before going away, so that they are ready for me coming back. So I spent a couple of days in the workshop and makespace getting things ready.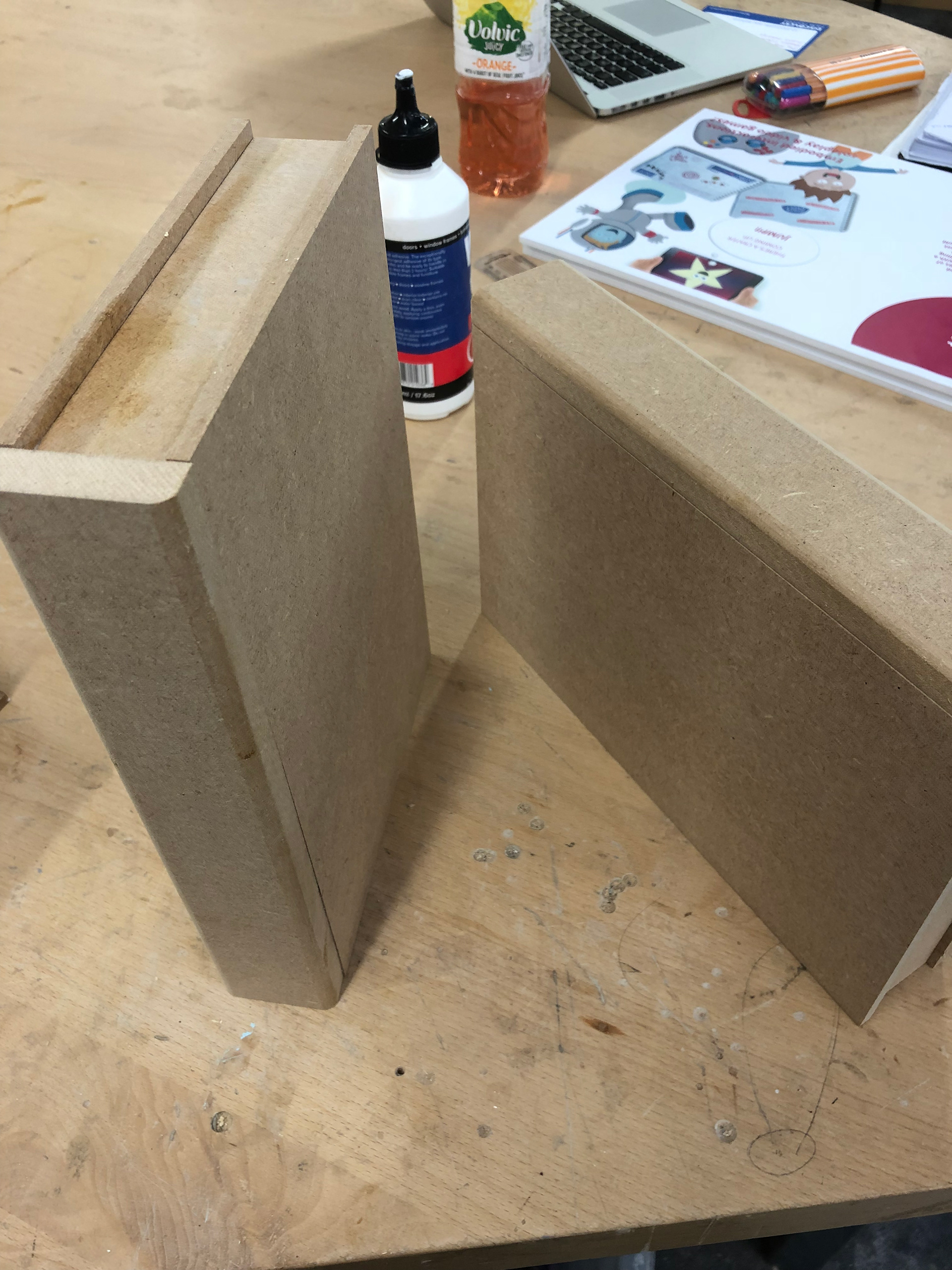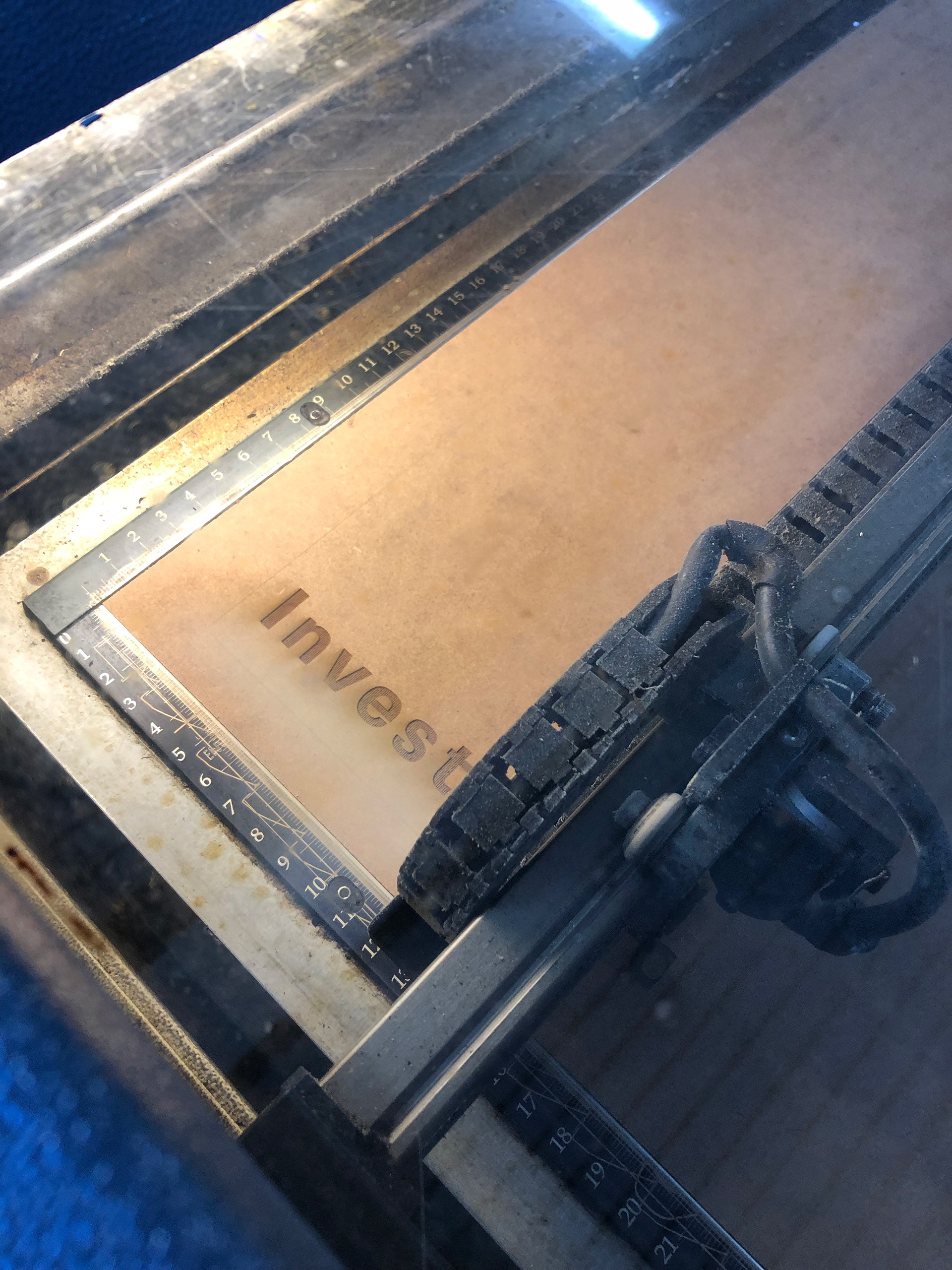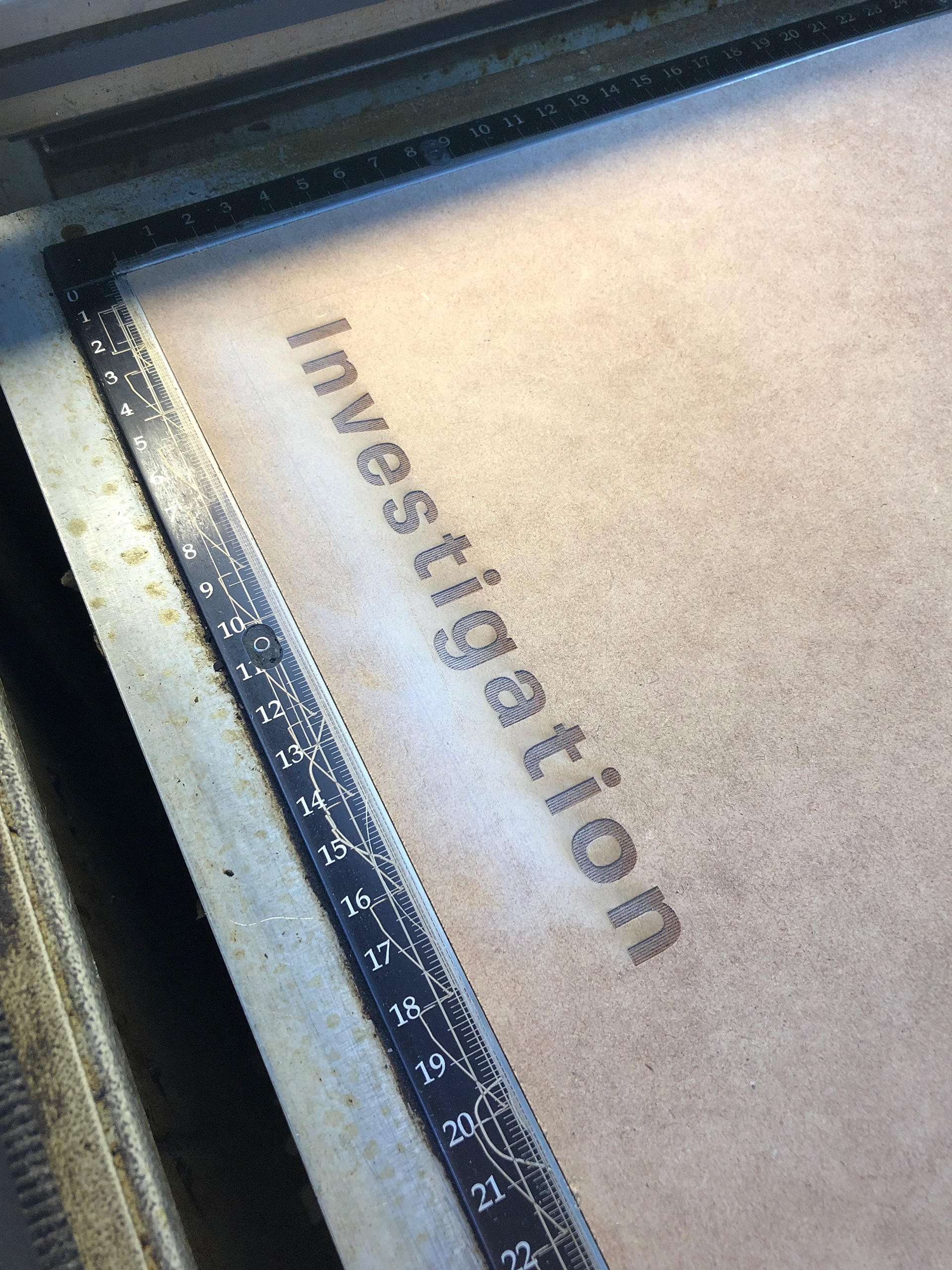 What next?
The sketch prototype presentations are in a couple of days, so my intention is to prepare for what I will be saying at the presentation. I also need to get prepared for my research trip to make sure I get the most out of it. Originally my plan was to go to Berlin and Sofia after visiting Yalp in Goor. However, I have decided to cut my trip short, as a way of prioritising the work and research I do have, to make the most of Guru's day. 
I also need to get the books painted and other part of the board made out of kappa board, I will also use the feedback from the presentations next week to update my boards.