Spending time near a public water feature can be pleasing and relaxing — but what if it was exciting and engaging at the same time?
Solina is a water feature that acts as a public attraction as well as an instrument.Water connects people, providing an inviting focal point to gather by in public environments. Solina enhances the connective concept of a central water feature by using musical ambiance and collaborative playing to encourage interaction between people.
In contrast to more traditional public instruments such as public pianos, Solina doesn't require commitment or considerable musical skill to be enjoyed, and multiple people can play it together. The sounds are produced by simple interactions with vessels of water, creating a harmonious atmosphere.
This was a group project created by myself, Virpi Vainola and Frazer Grant. It is an exhibition piece created during our first semester in third year where product design and interaction design students collaborated in groups for the module physical digital products, forming an atelier and this was our response to the theme - water. 
We wanted to create something conceptual, spatial and artistic. Using technology (arduino), sound and the key element water to create a new and engaging experience for the exhibition. Originally inspired by Disney Touche animation videos we found on youtube, we began developing our idea.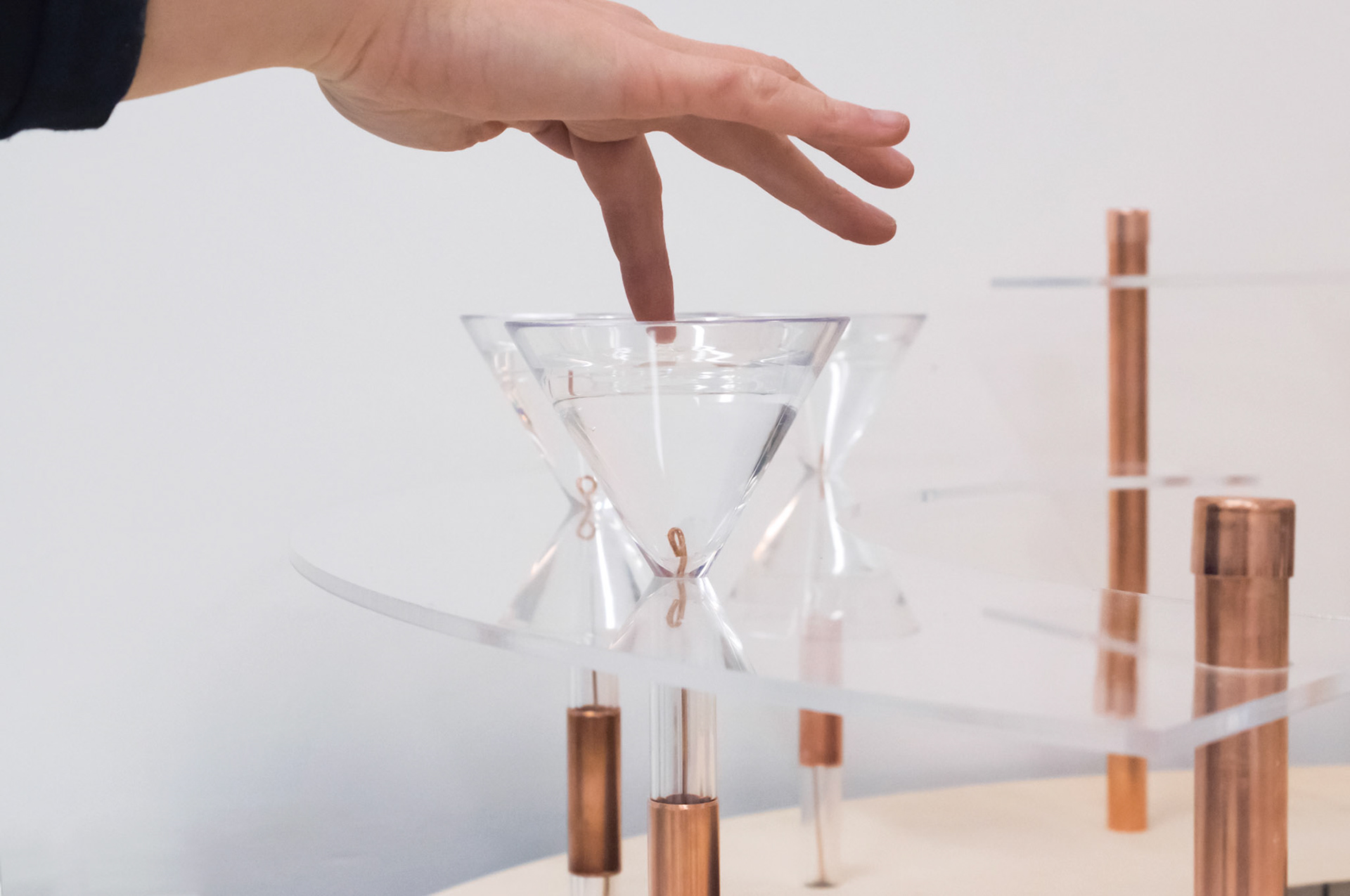 Solina works using capacitive touch, measuring capacitance of a person and feeding this information to the arduino and triggering sounds. The difference in values due to the resistance of the vessels of water meant that we were able to feedback different sounds to the user based on different gestures they made when interacting with the vessels of water. We wanted to make the interaction effective but also simple so it was easy to use so settled on a grab gesture (where you touch the side of the vessel) and the other when your finger is dipped in to the water. Both actions trigger different sounds. 
We were focusing on creating a rich and playful user experience, something using existing technology but in a different way.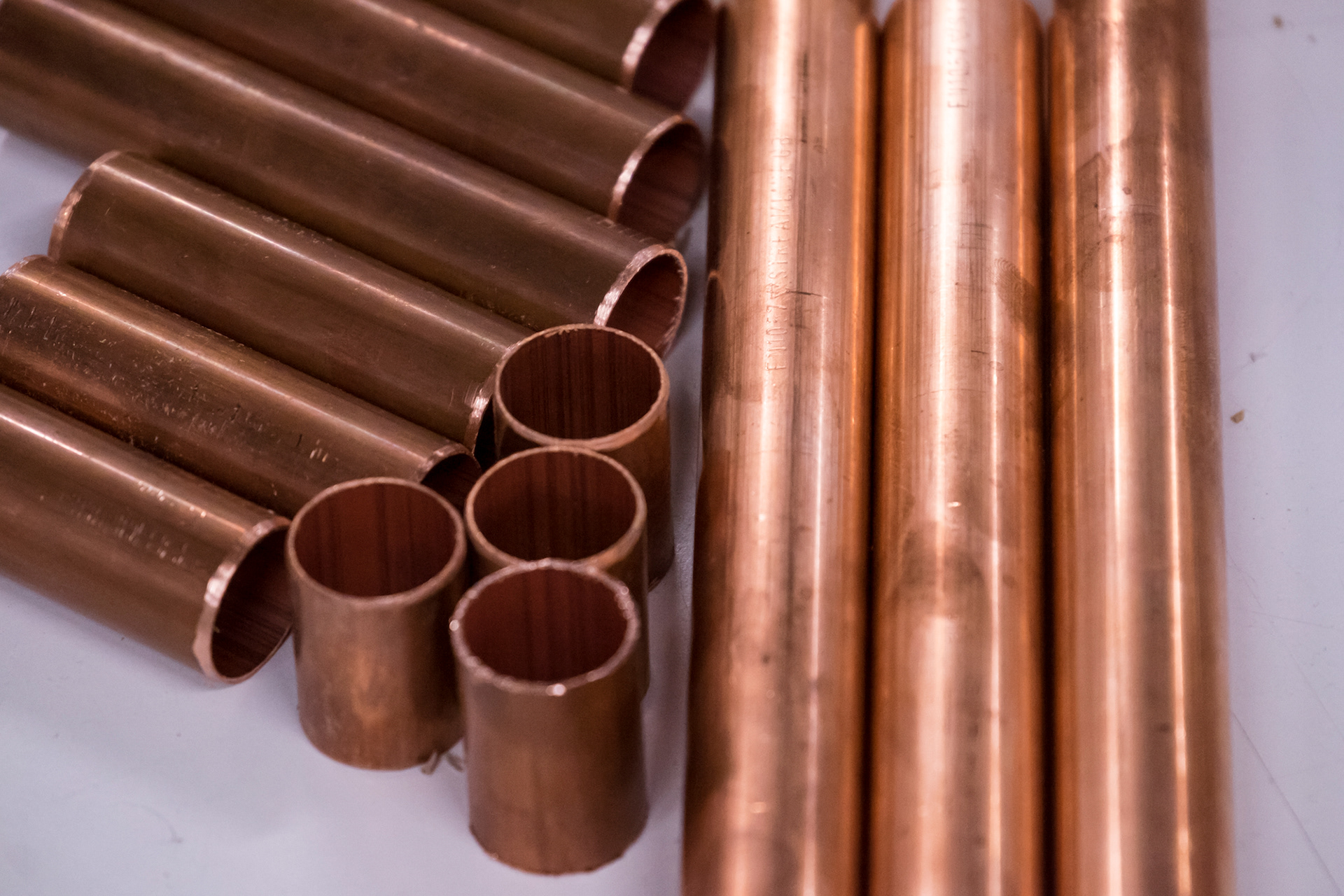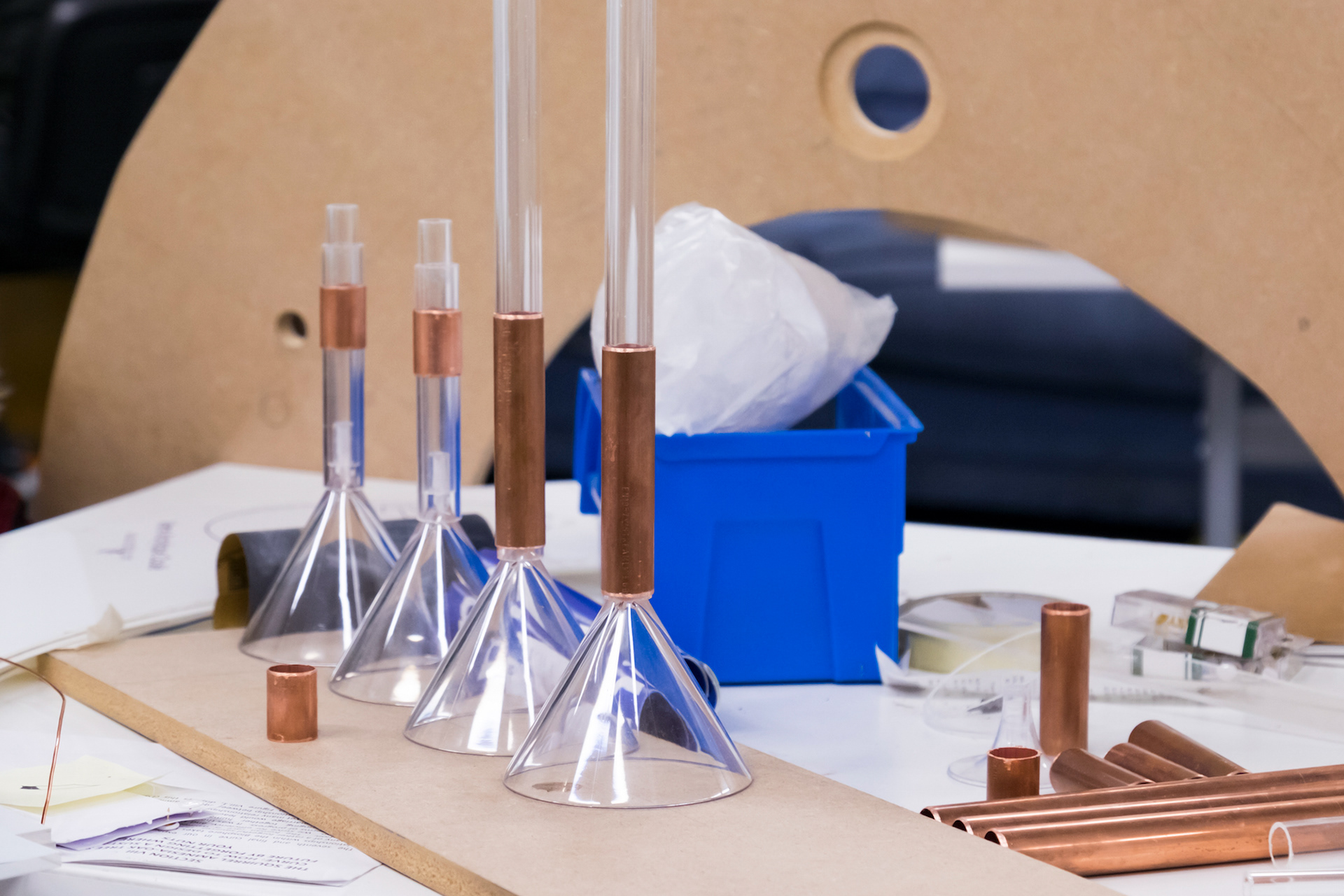 I took the lead in visual design and the final build. It was an incredibly enjoyable learning experience to see my designs evolve by collaborating with my team, taking their suggestions on board and developing and refining our idea. 
Initially this started off as an individual instrument which could be played standalone or a group together. However we really wanted to focus on the social aspect of our piece, creating something for a public environment. This increased the scale and ambition greatly.
Here are some of the developments: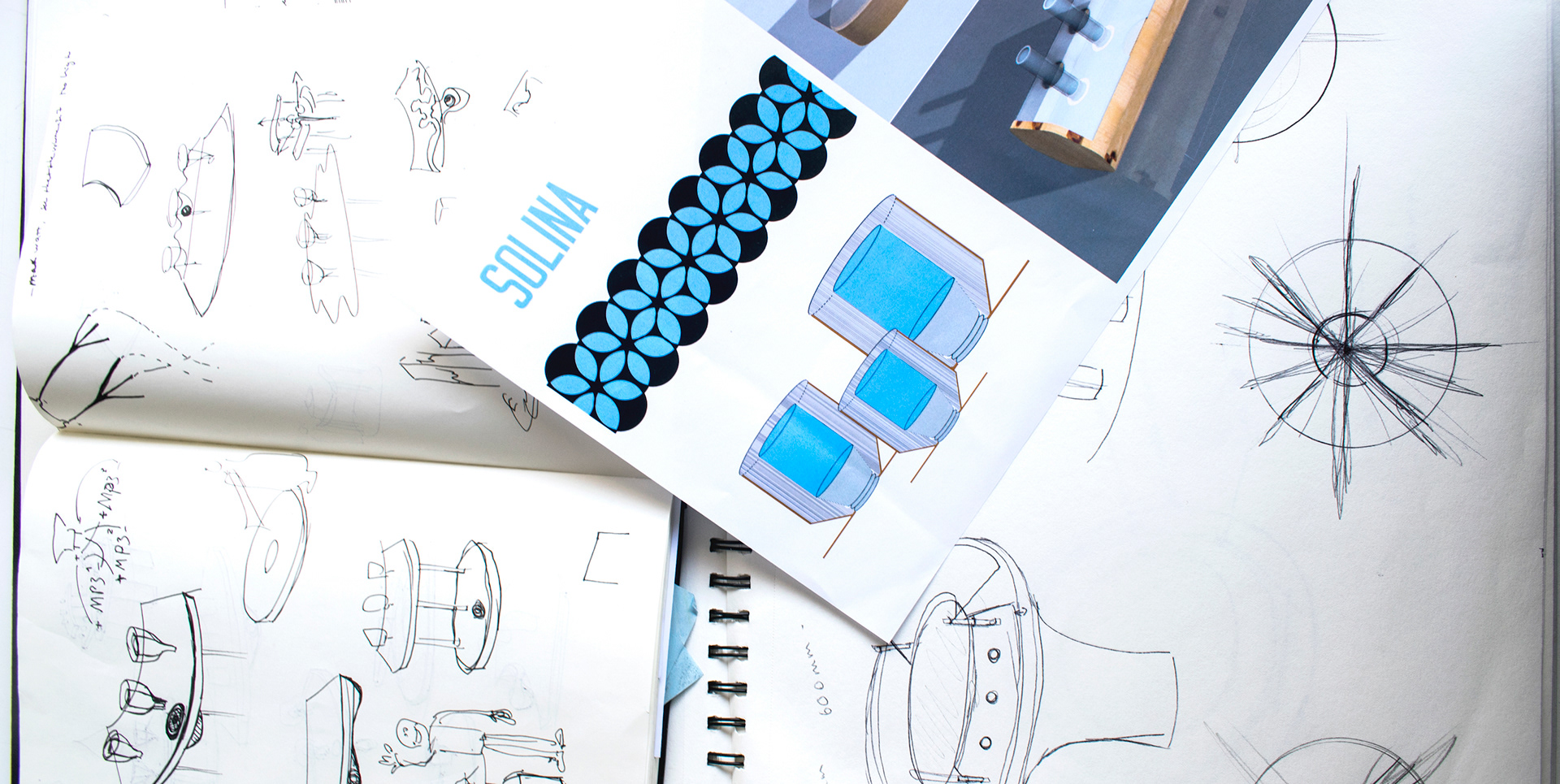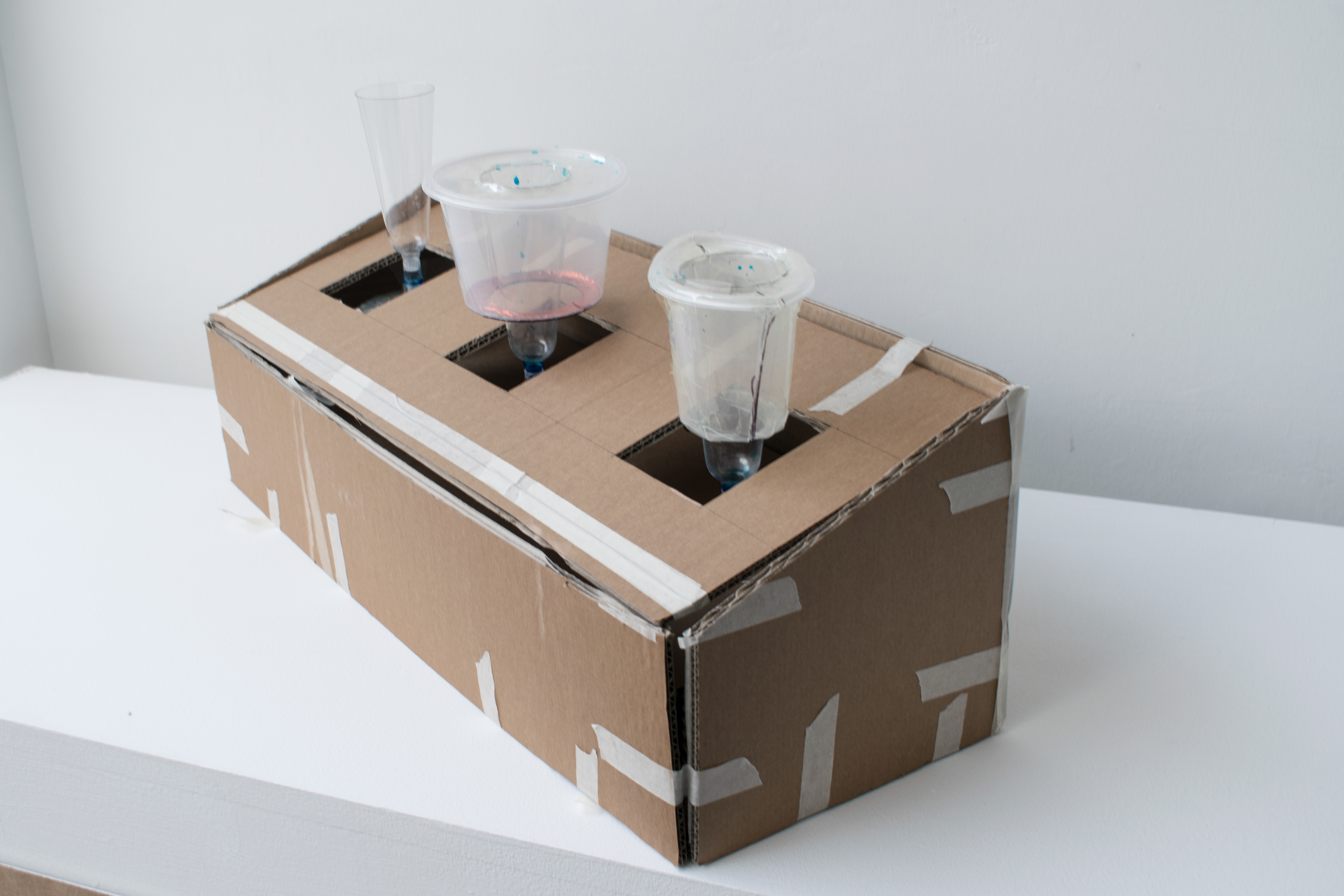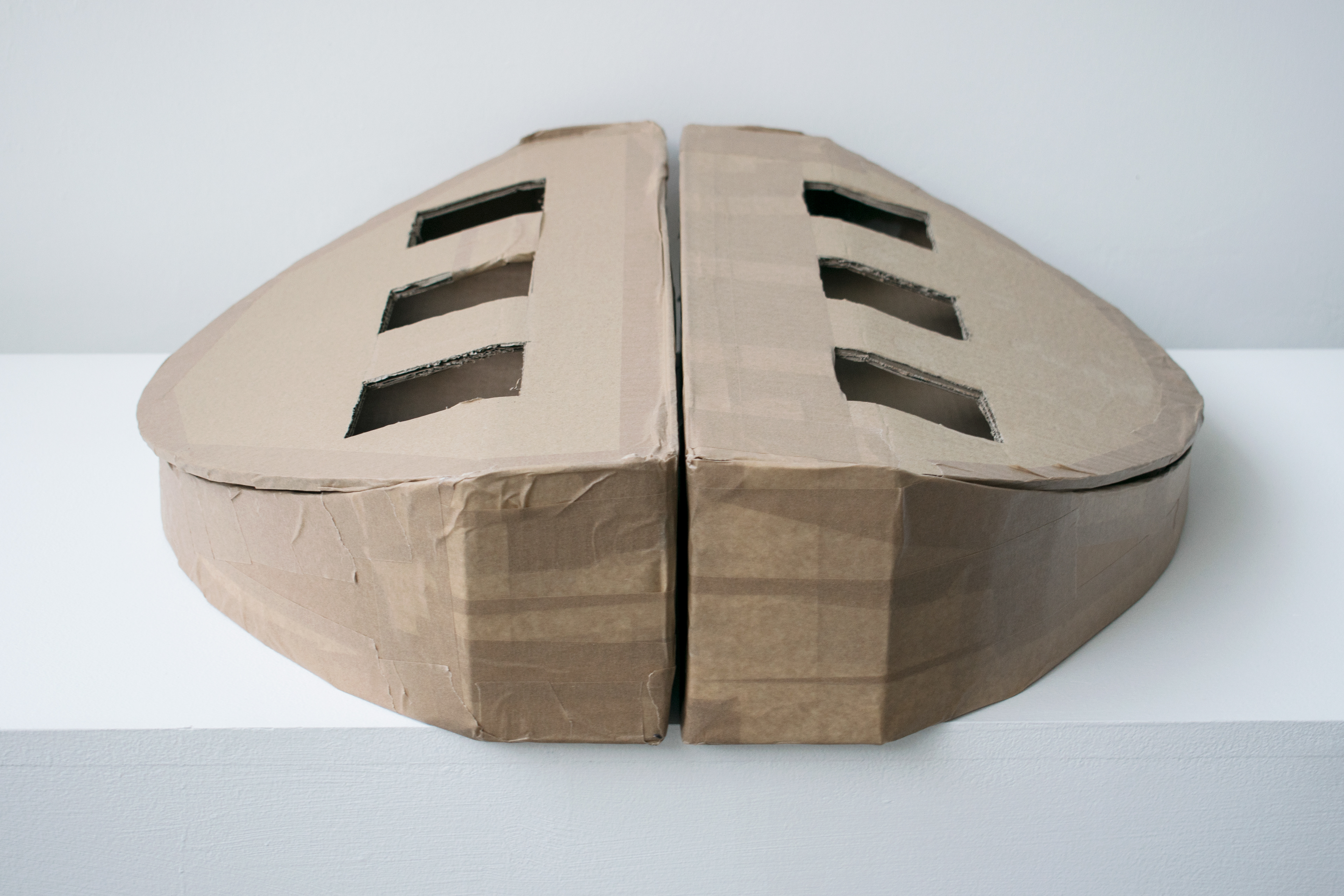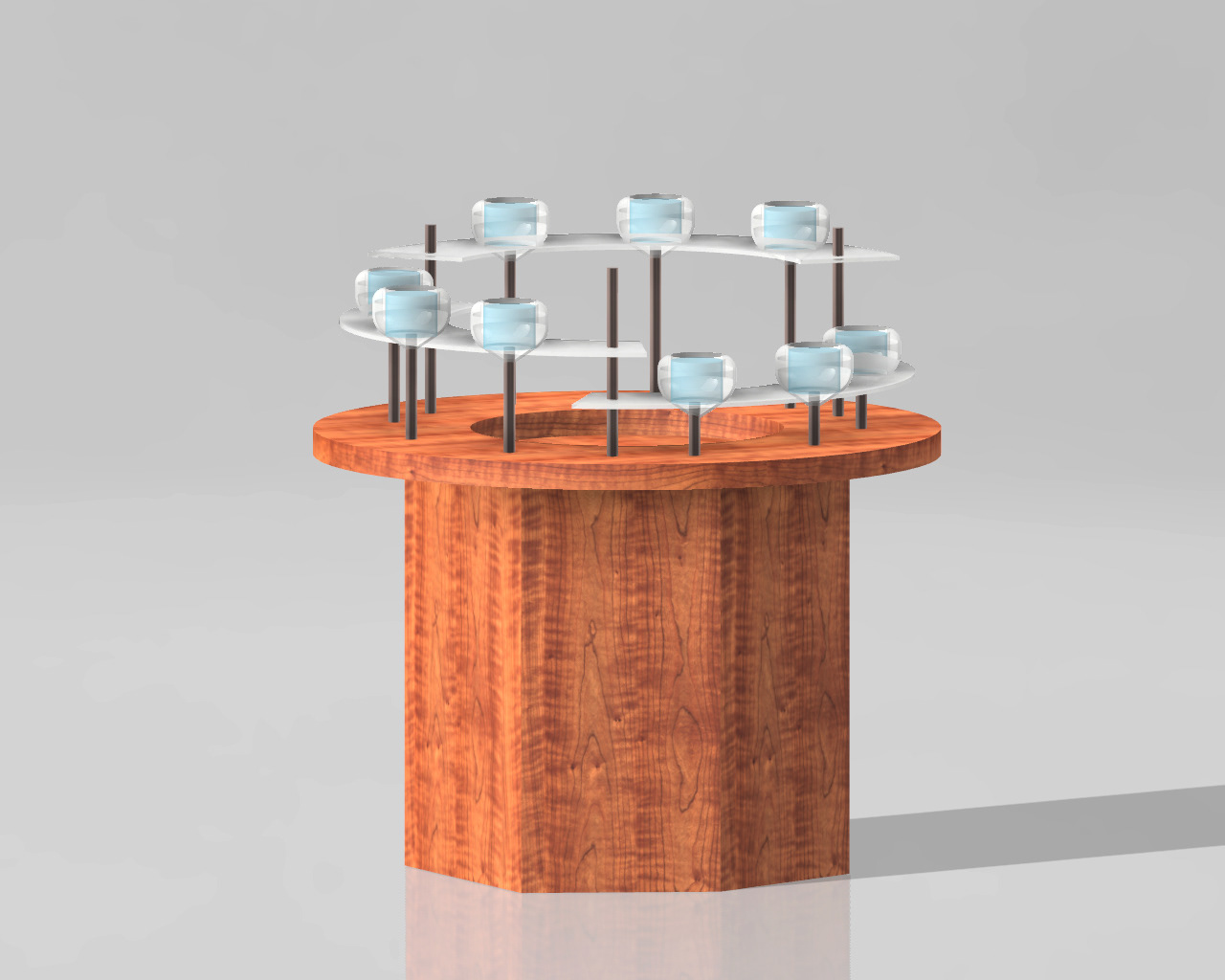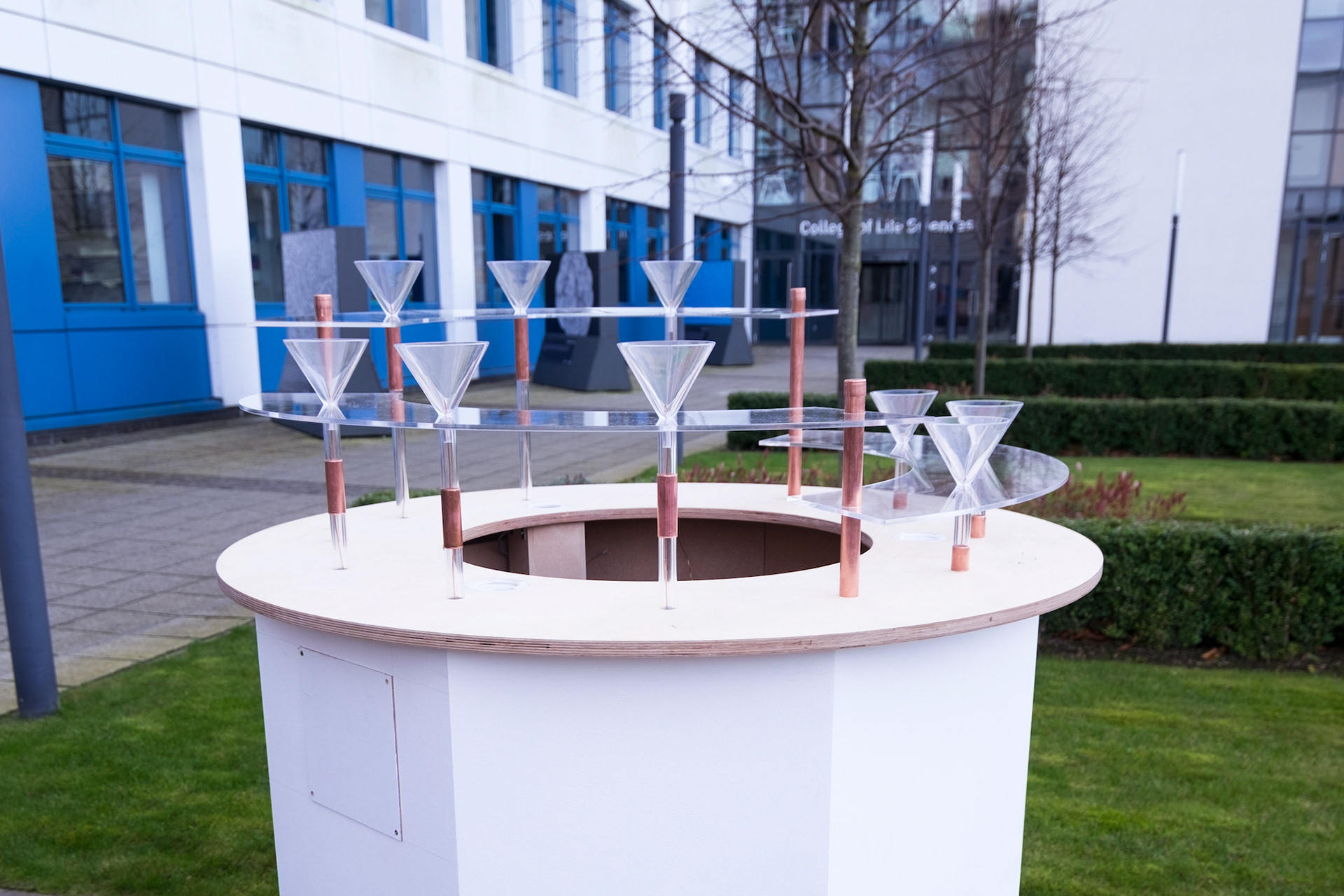 The design was quite heavily inspired by Dean Brown but also took influences from public art works such as Ai Wei Wei's "Good fences Make Good Neighbours". With my background in Fine Art, I find I am inspired by multiple sources across the art & design world and this does reflect in my visual design. Something which this project really highlighted to me and I believe is something valuable to embrace.