This week has been getting back to grips with the sewing machine and putting together the first kids prototype. I also got to experience some Toy testing at the Toy testers session, by accompanying Amy who is testing out her product Toy Block.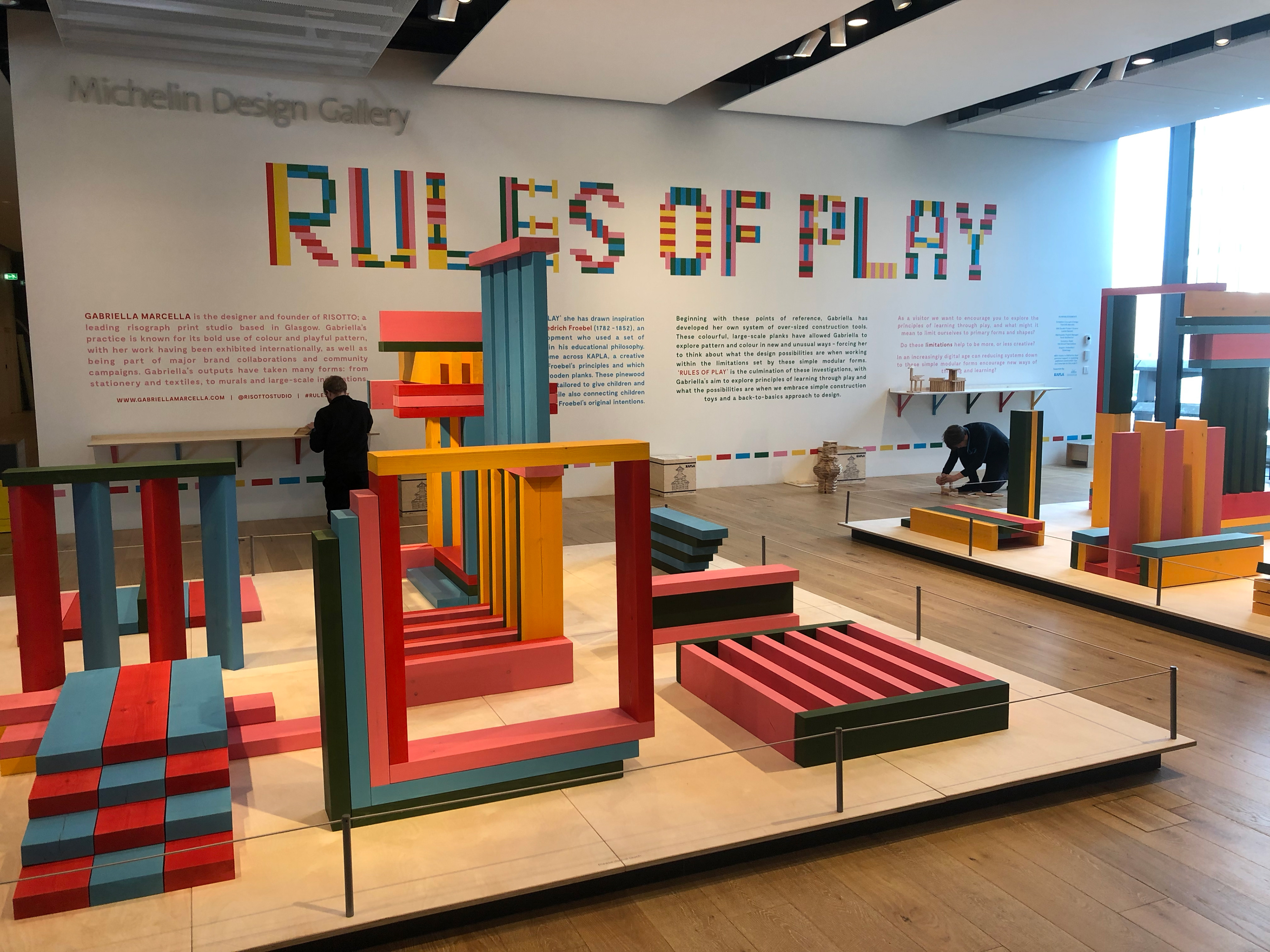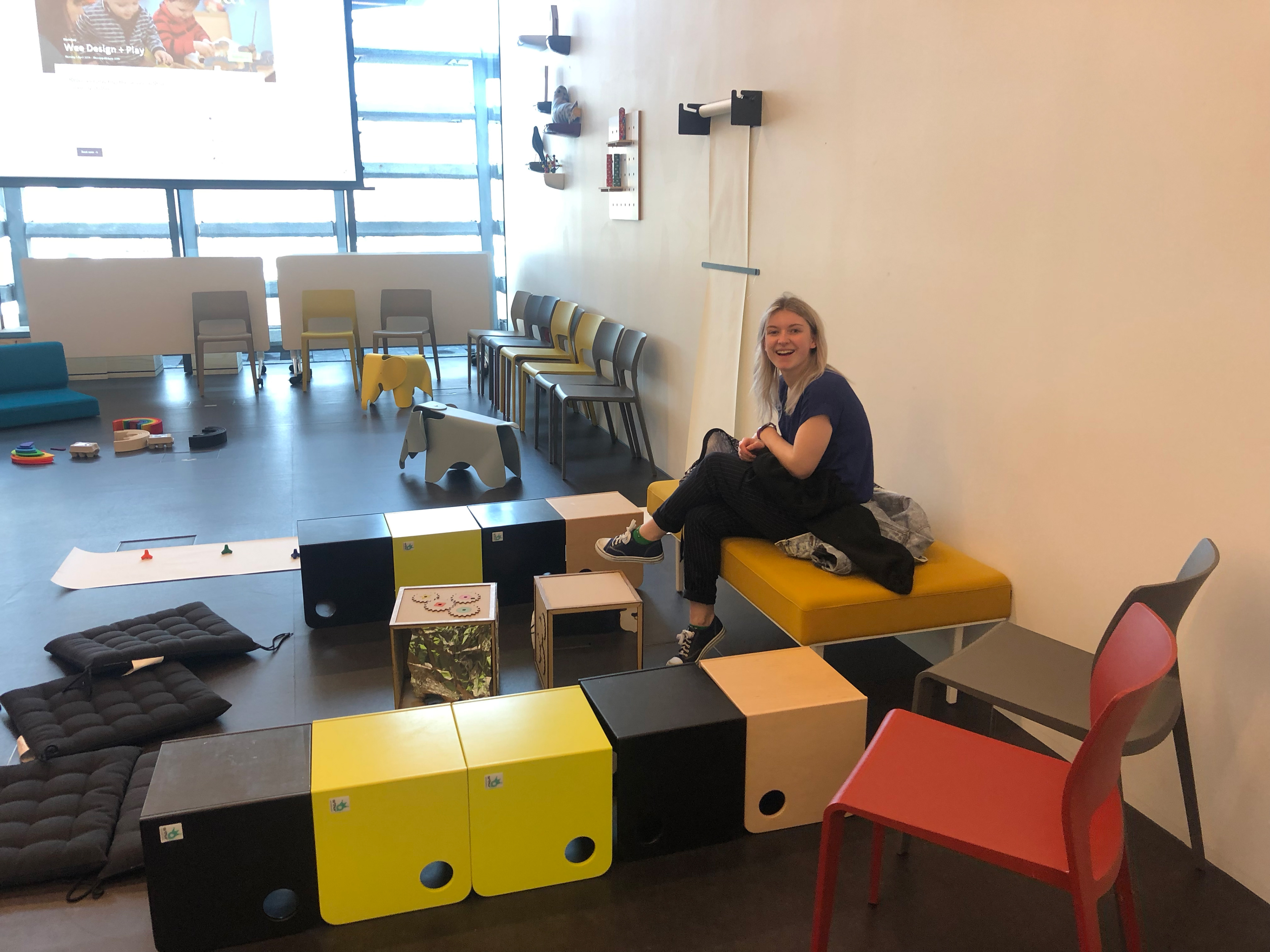 The testing session was great for Amy, and really useful for me to get to see up close how the freelancers and learning team facilitate these kinds of workshops, as well as what to expect when I hopefully participate in one in the summer with my project. I also wanted to ensure I was keeping the lines of communication open with my contacts at the V&A, so it was a great morning to be a part of. 
The main mission
This week I wanted to create the pattern that I would be using for my kids prototype, construct the garment and take it to Caitlyn to check that it fits, as well as run a really simple testing session with my endless runner that I created for MK 1. By testing the wizard of Oz prototype with the suit and the game, it will give me really early feedback from the parents and kids that will give me an idea of where I can take it.
Bye Peppa
I decided to adapt an existing onesie pattern to suit the design I have created. To do this, I deconstructed a peppa pig onesie that is actually one of Caitlyn's old onesies, and used it as a starting point to create my construction pattern.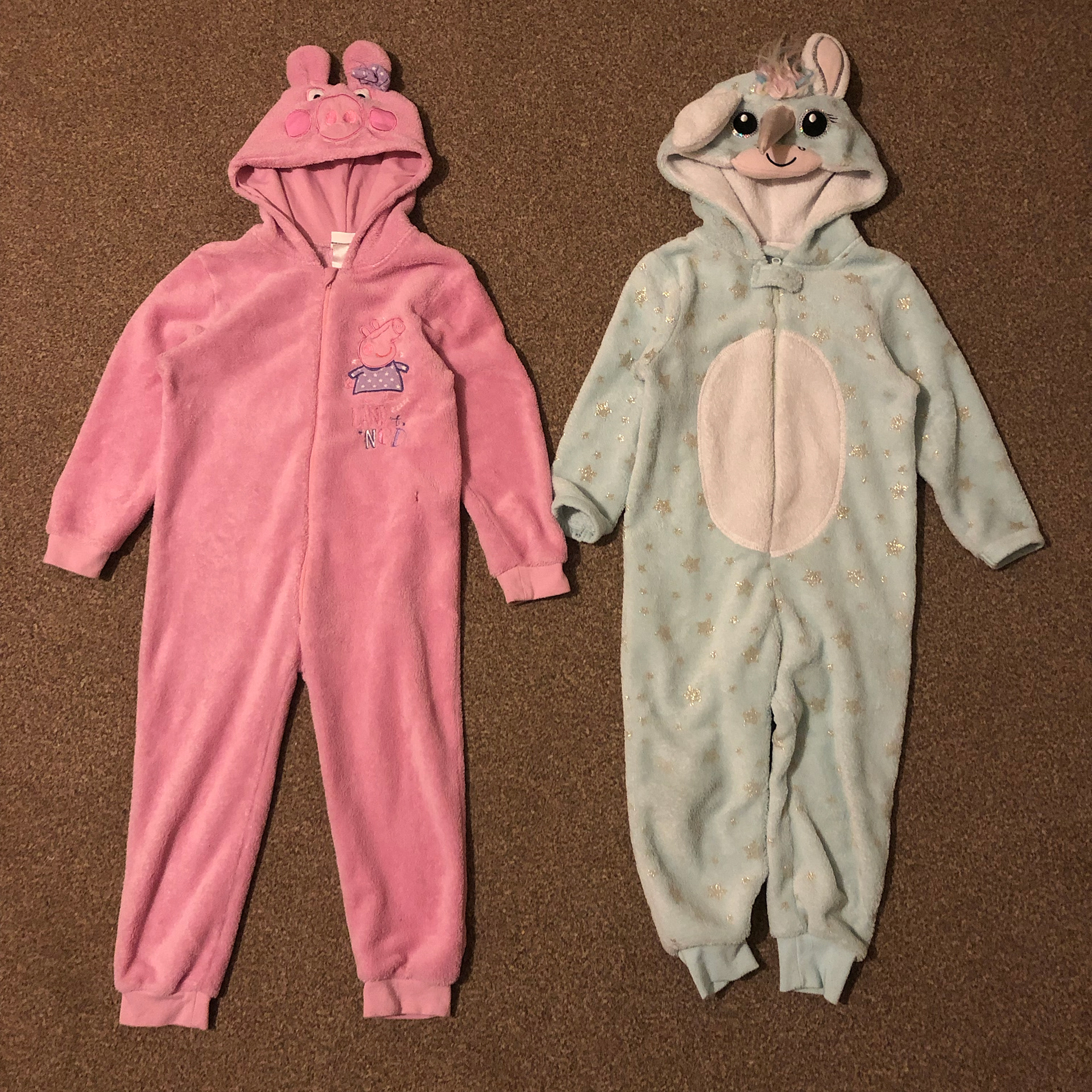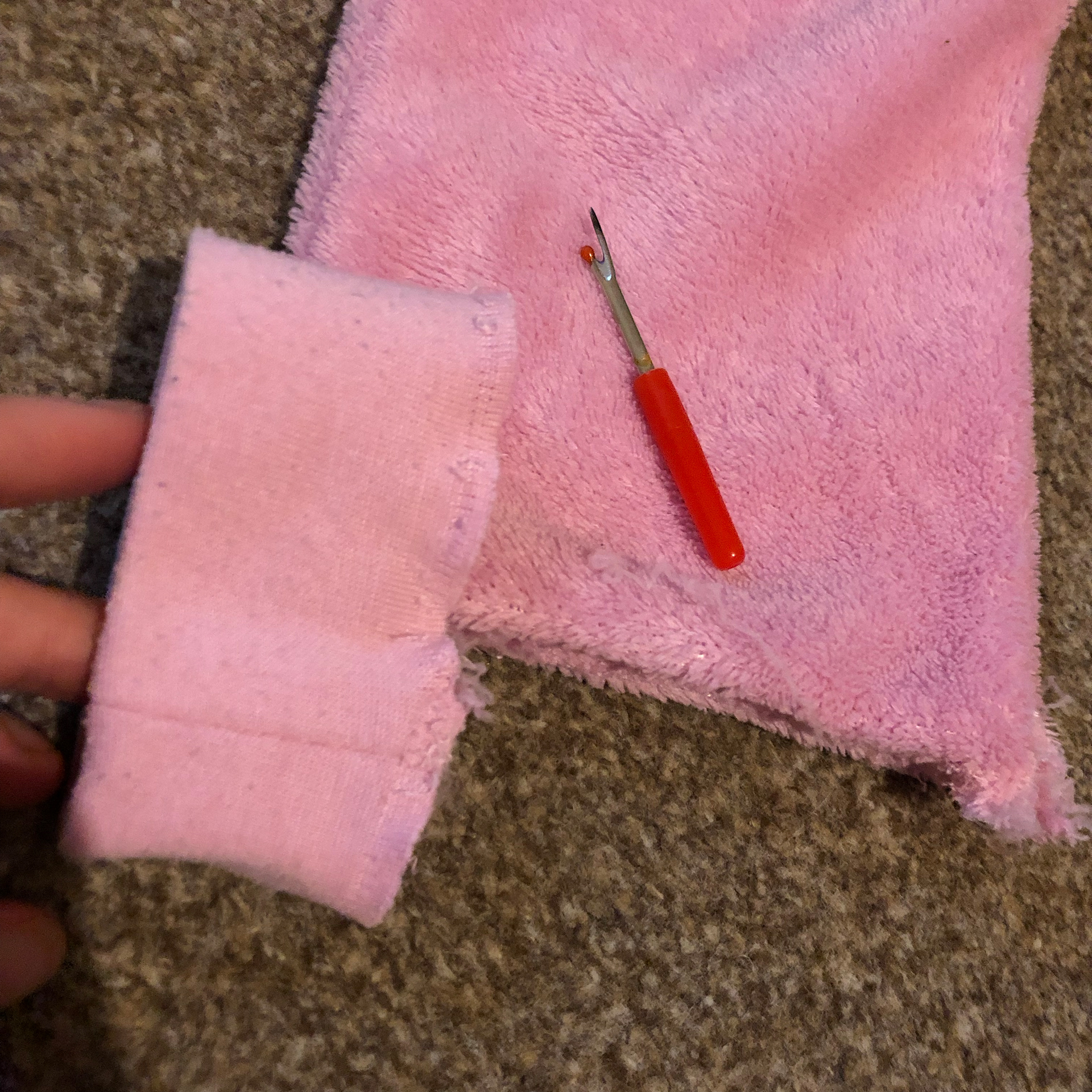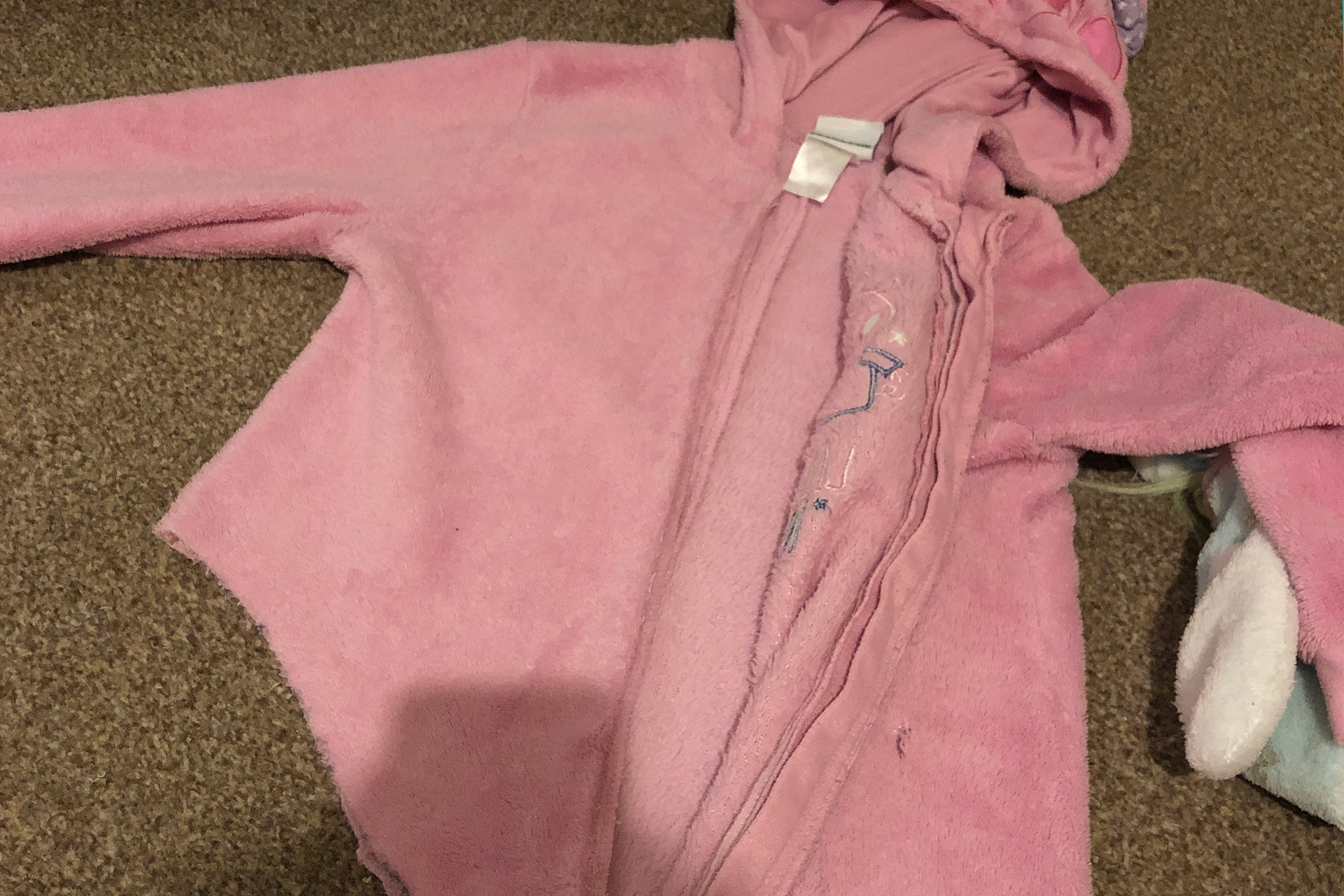 After cutting out the different panels, I then used this to sketch a pattern in my sketch book, which could be cut out so that I am able to reproduce the pattern effortlessly. 
After cutting the fabric I then started to sew and put together the first kids suit.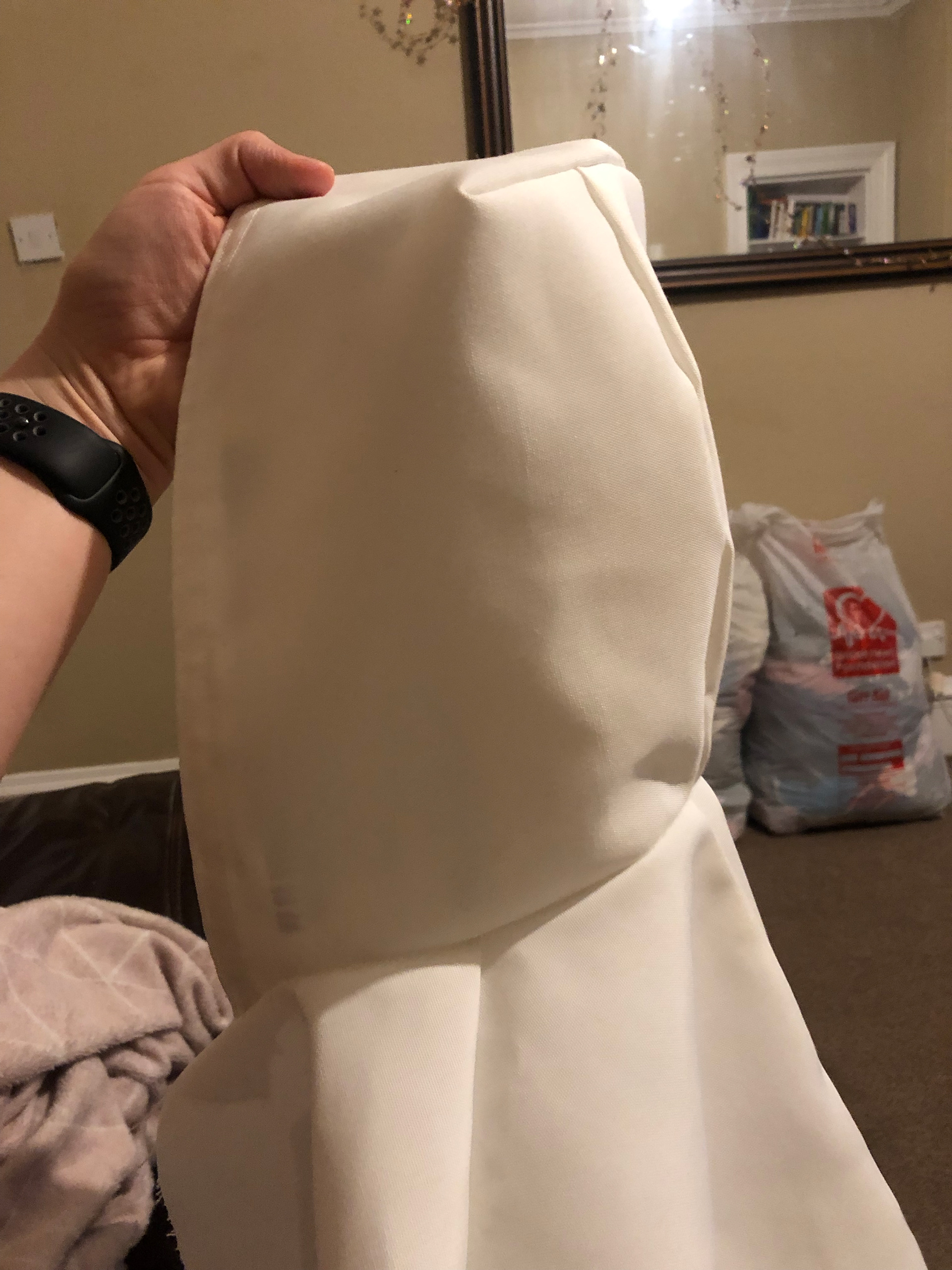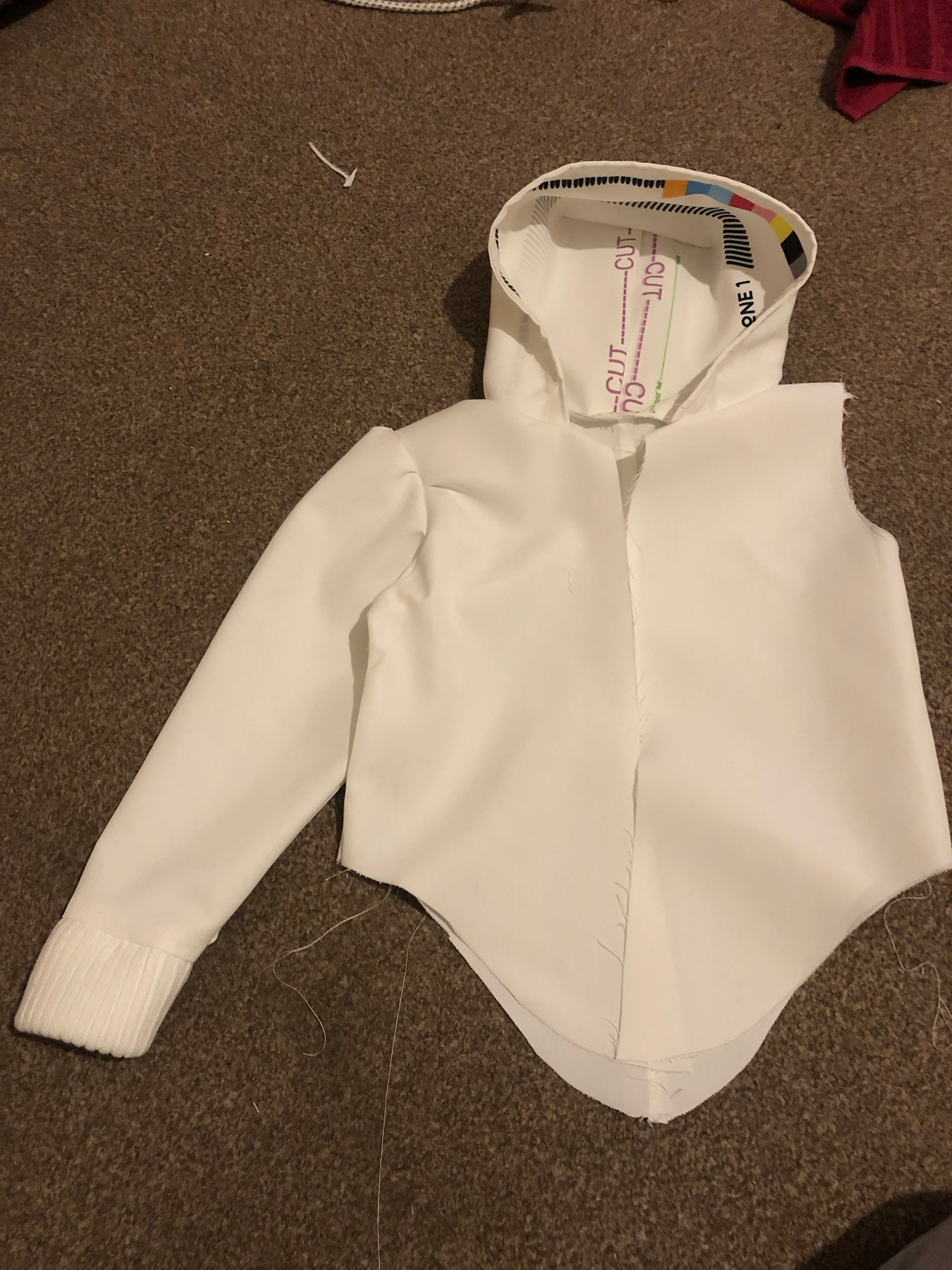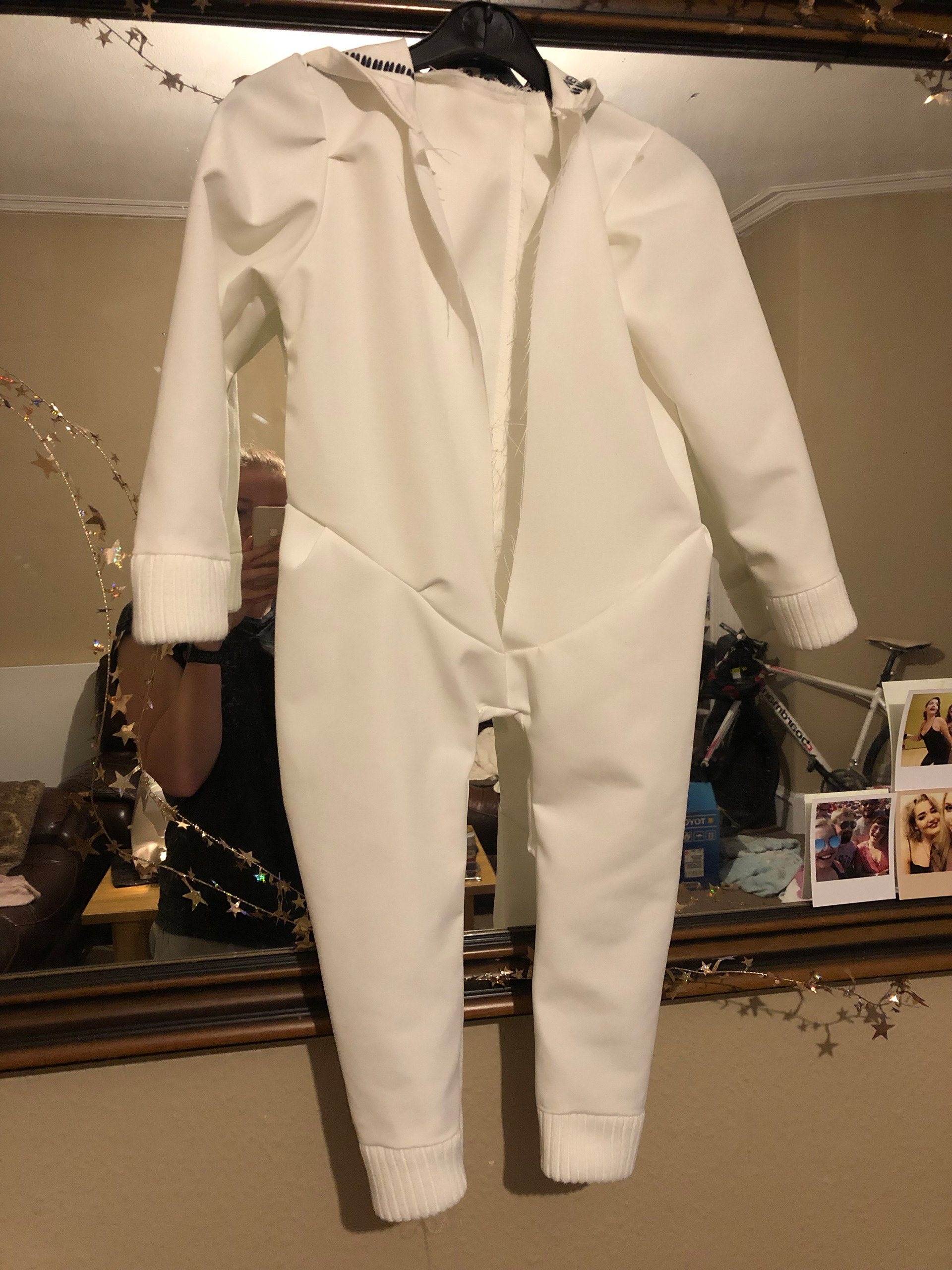 After the suit was put together, it was time to take it to Caitlyn and Michael (both 5) to test it with the wizard of oz prototype. I wanted to ensure that I got some really early feedback despite the suit not being connected, and with a very simple concept of the endless runner, where you just need to jump as a control. The following are questions I was wanting to ask:
- What did you like?
- What did you not like?
- What was missing?
- What would you like added?
- Would you play it again?
Testing
Feedback from the parents suggested that the space theme is not entirely versatile or universal. Whilst it is great for their imagination, we found Caitlyn getting bored which I think was to do more with the theme than just the fact it was simply about jumping. Although she did quickly get out of breath, so perhaps the games need to be very short if very active, or there needs to be some down time options. 
The kids said that they wanted more options (more agency) - as there were lots of "why can't I do this" and ultimately the endless runner was too boring and predictable, however I anticipated this because the obstacles are all the same and after the first couple of attempts it is no longer a challenge. 
- They were hoping for more interactive feedback like sound and music - it was very quiet!
- They liked that their actions moved the character (or at least appeared to)
- They also wanted to know what the incentive was to play.

*They did believe they needed to run for the character to move and got confused when they realised they didn't, they also started running around the room, which may not be ideal for all households.*
Aside from that, the fitting for the suit did go really well and this was done with Caitlyn, 
She will be starring in the video and photo deliverable, as well as be a part of the testing process, so she is ideal to fit it against. It was also her Peppa pig onesie which I was given to adapt my pattern to the right size. Luckily it fit pretty well. The arms were a little large against her and the hood too small. This means I need to ensure at the next version that this is considered. Cherlea was explaining that she can be quite clumsy and if clothes are too baggy she can fall over them. This isn't the first comment of this type I have received from parents, so I want to ensure the fit is closer rather than as loose as the pilot version. The fabric as mentioned previously is also not the right fabric as I wanted to use fabric I had picked up for free from Contrado, instead of spending lots of money on a prototype purely created to figure out the pattern and the fit. For the next version I have decided to amend the back panel so it is all one piece of fabric, as well as the above amendments.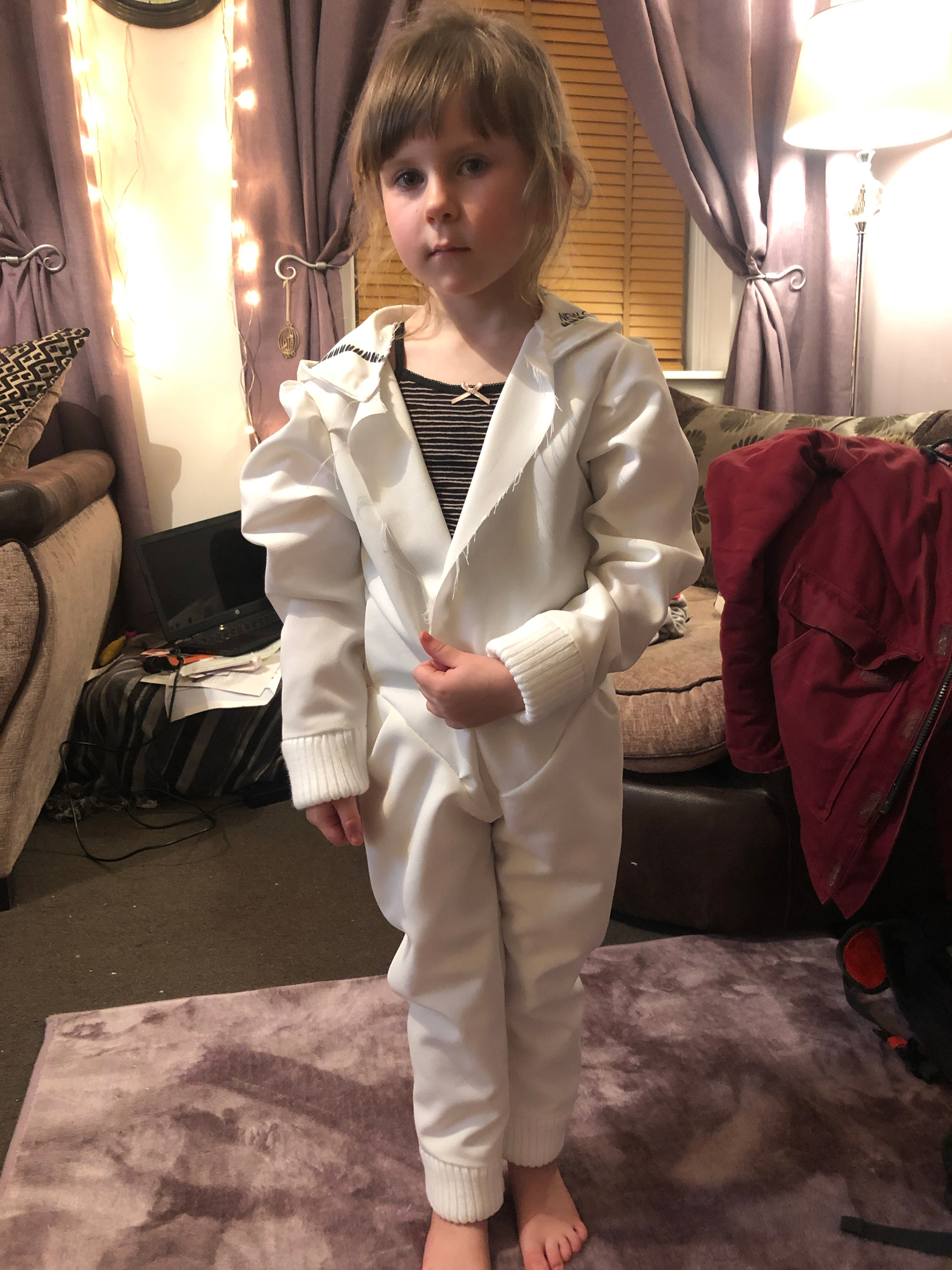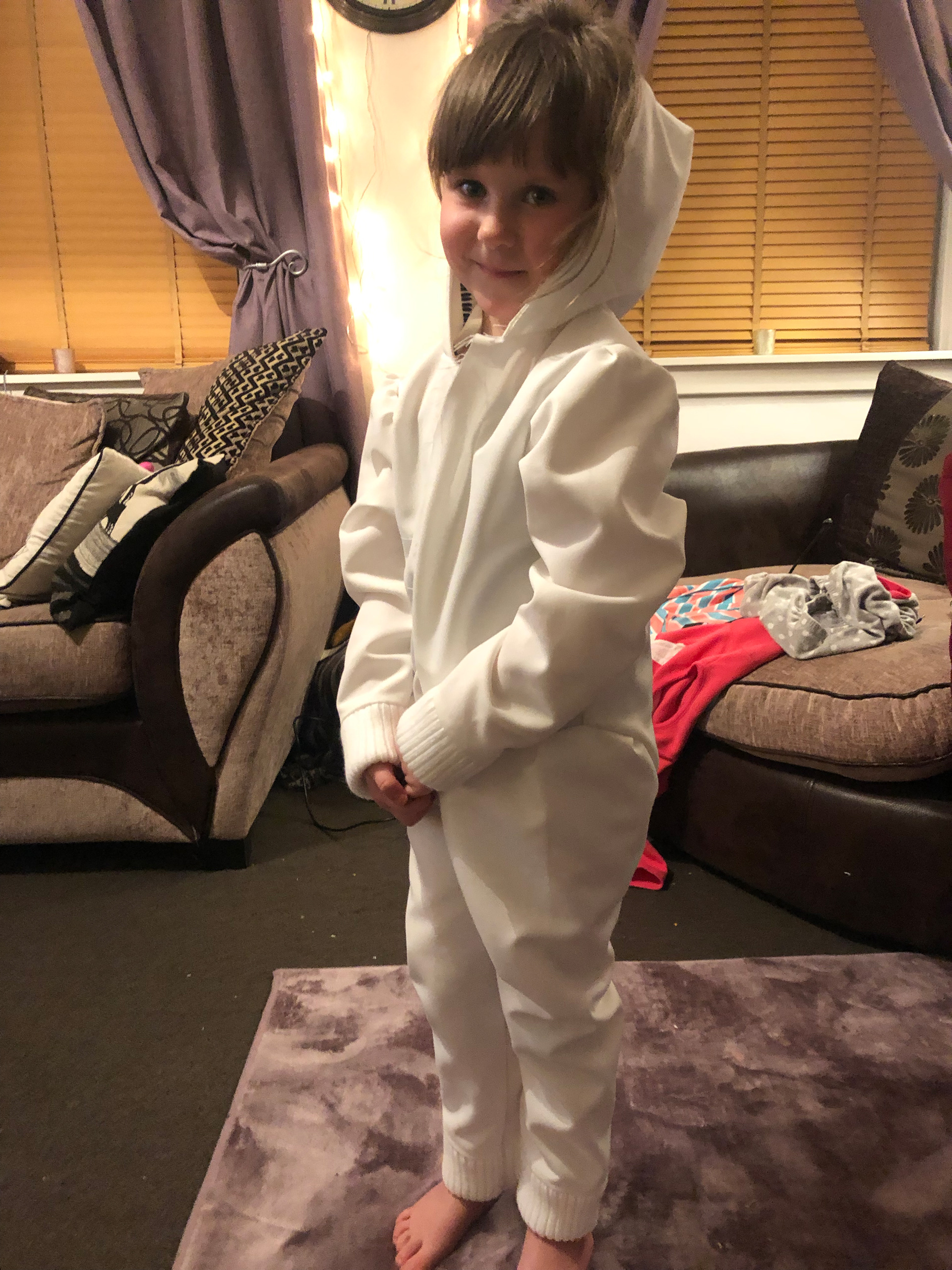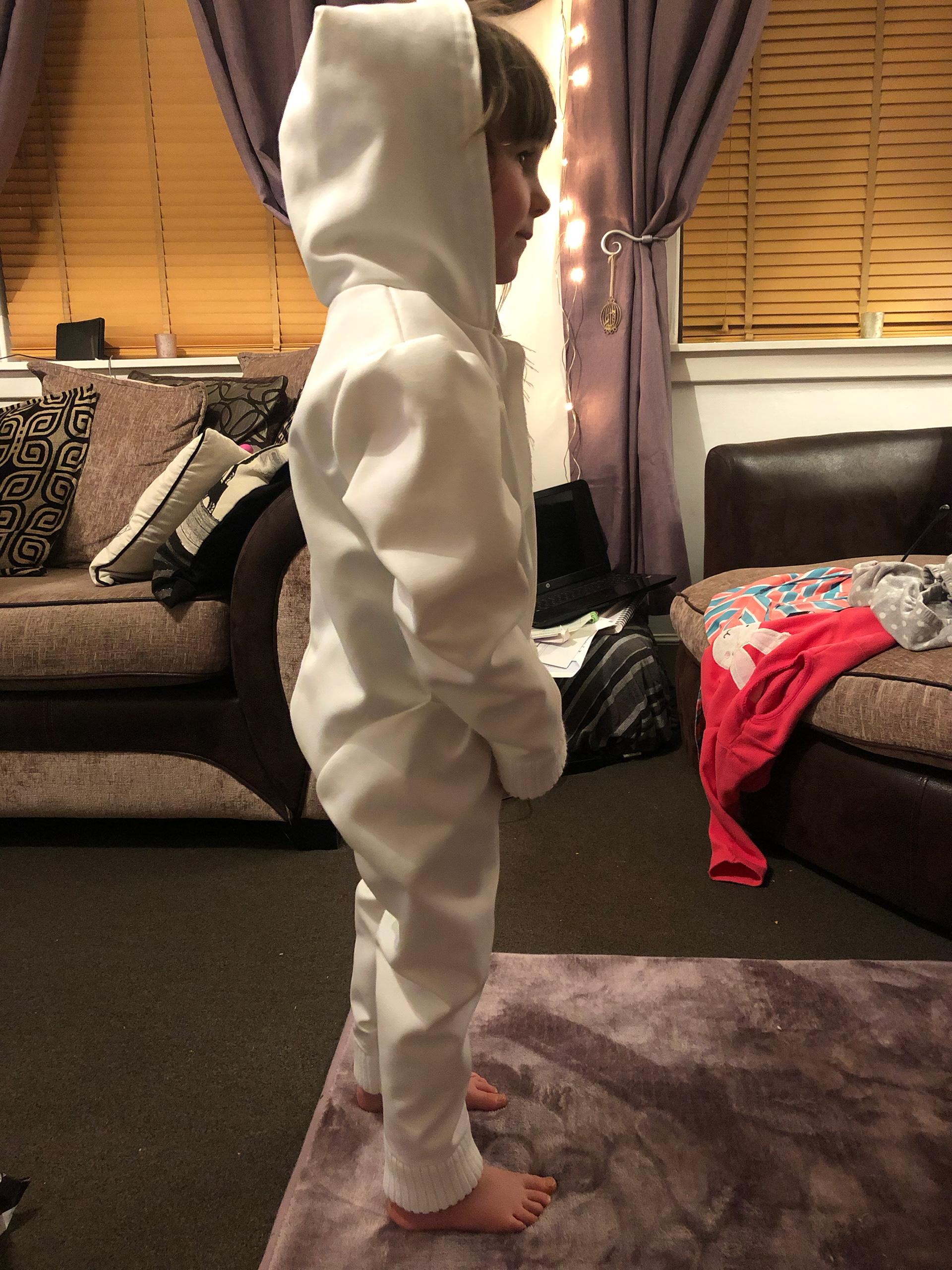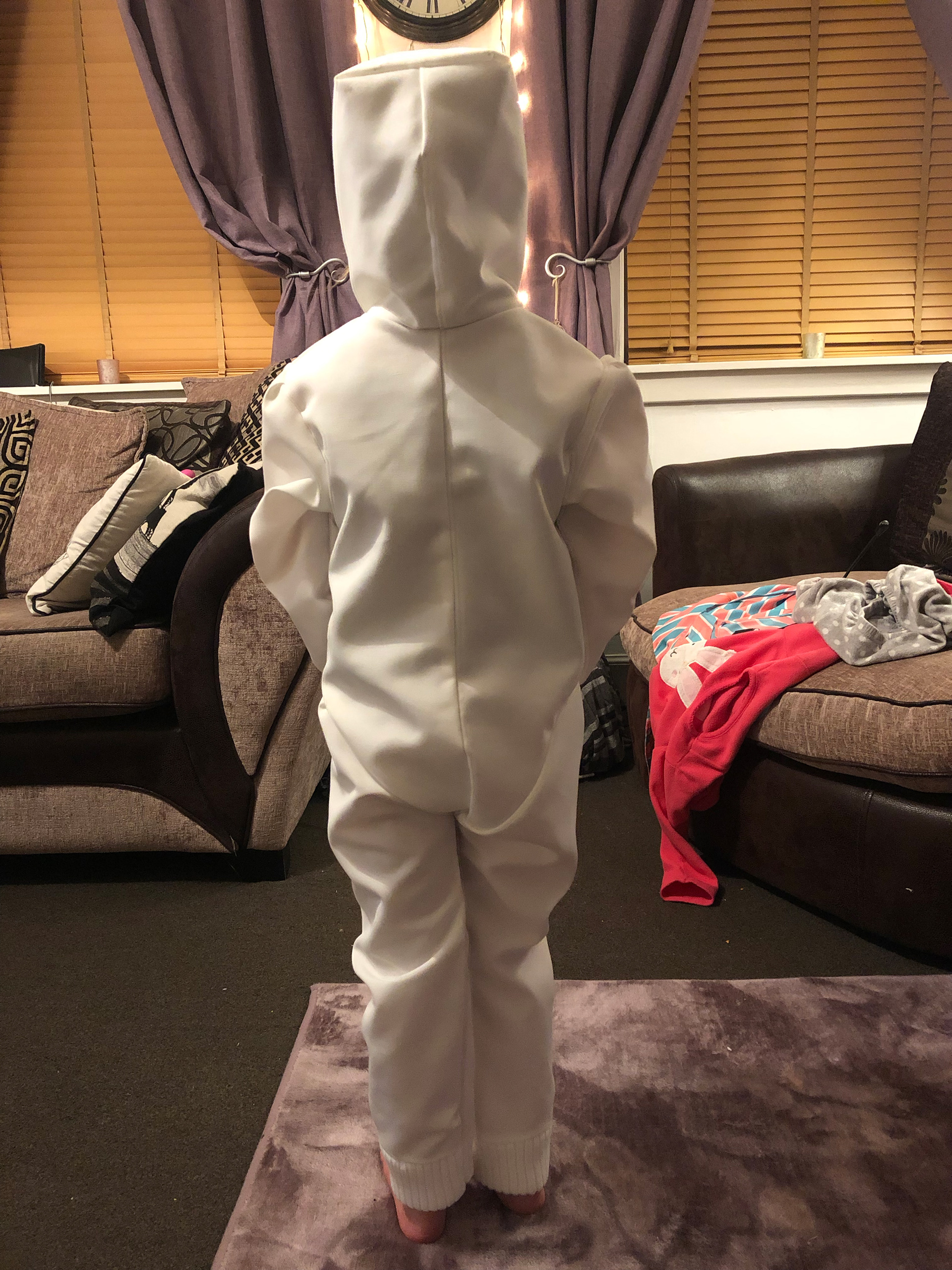 What next?
I have already begun to dissect the feedback from testing and putting together new ideas from this session and the co-design session, and scribbled down the following information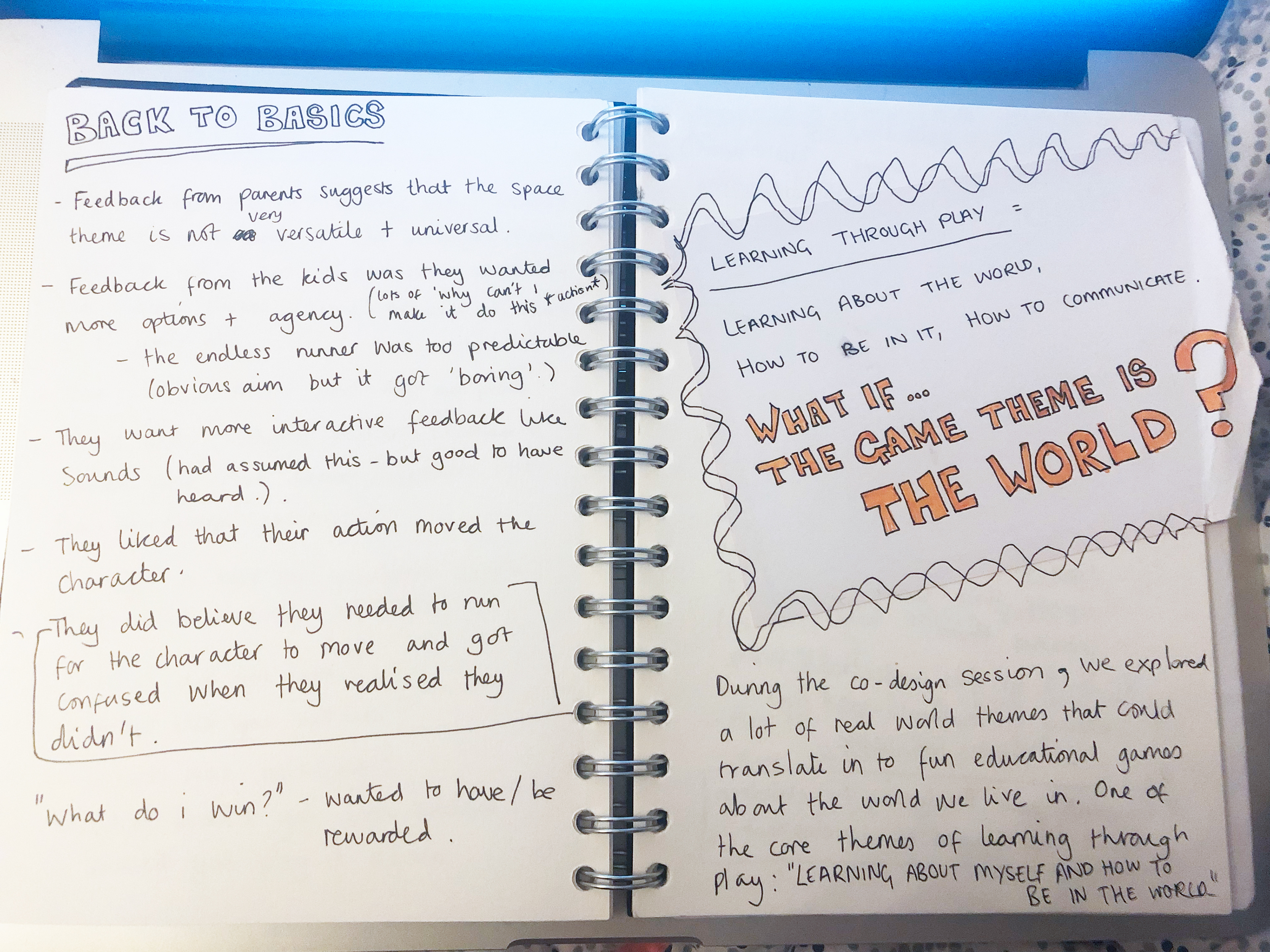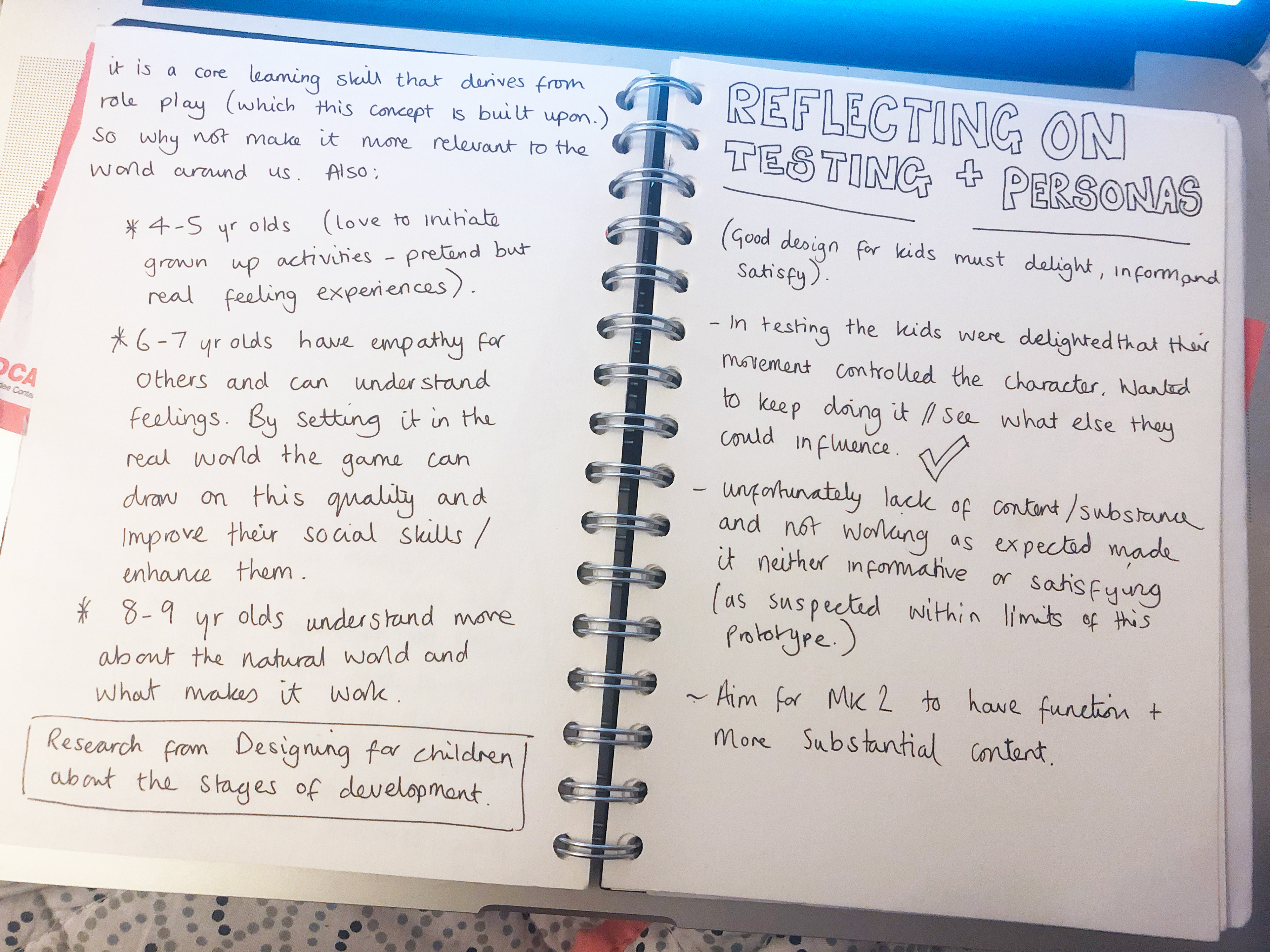 Aside from considering a potential change of direction with the game theme, I also want to get further with the pattern printing and sending away for samples of the updated patterns to be digitally printed. Hopefully I will be able to start V2 of the suit very soon, to get it ready for MK 2 prototype hand in. 
I also want to keep working on the app and game and keep trouble shooting with getting the tech connected!