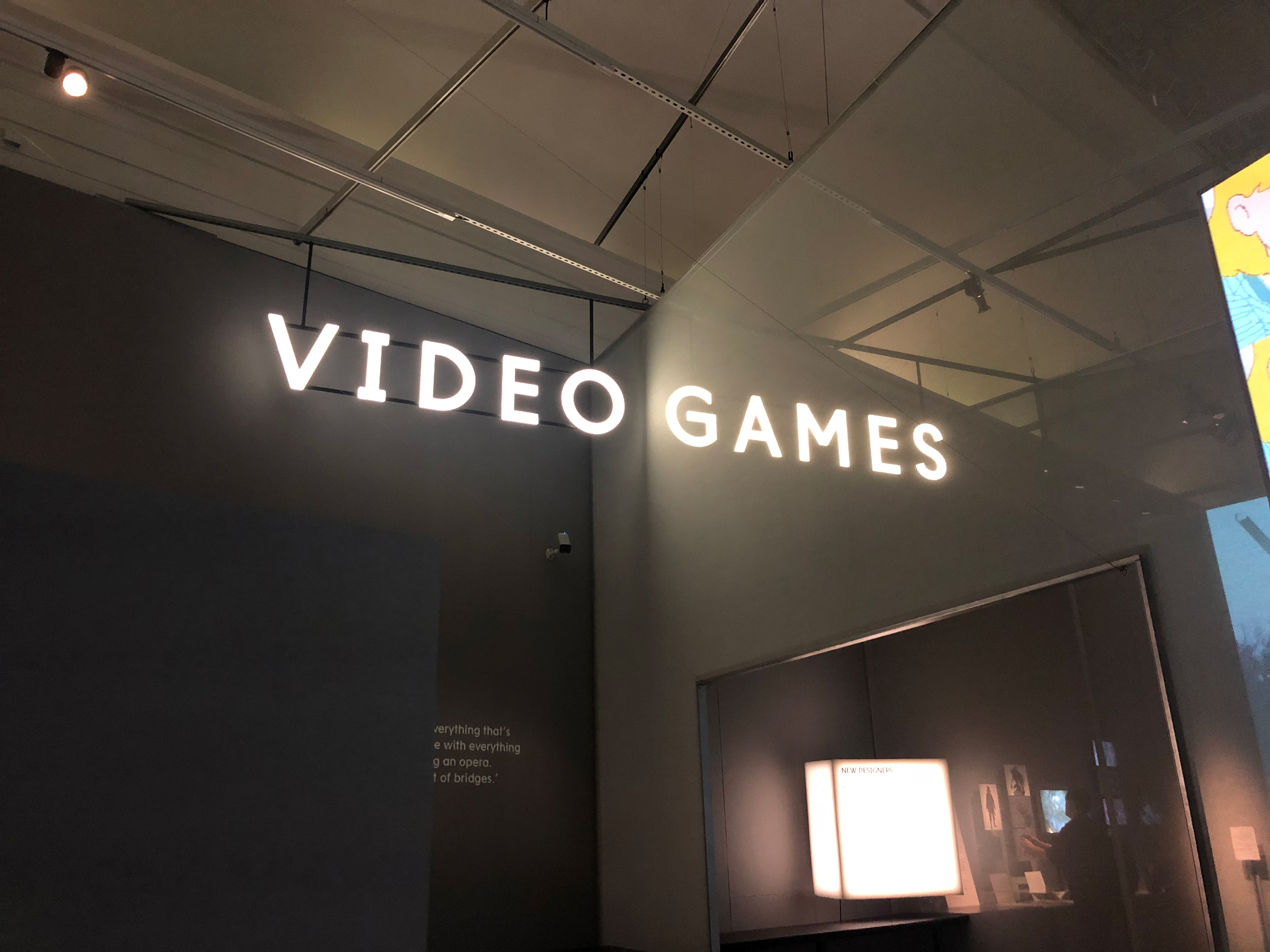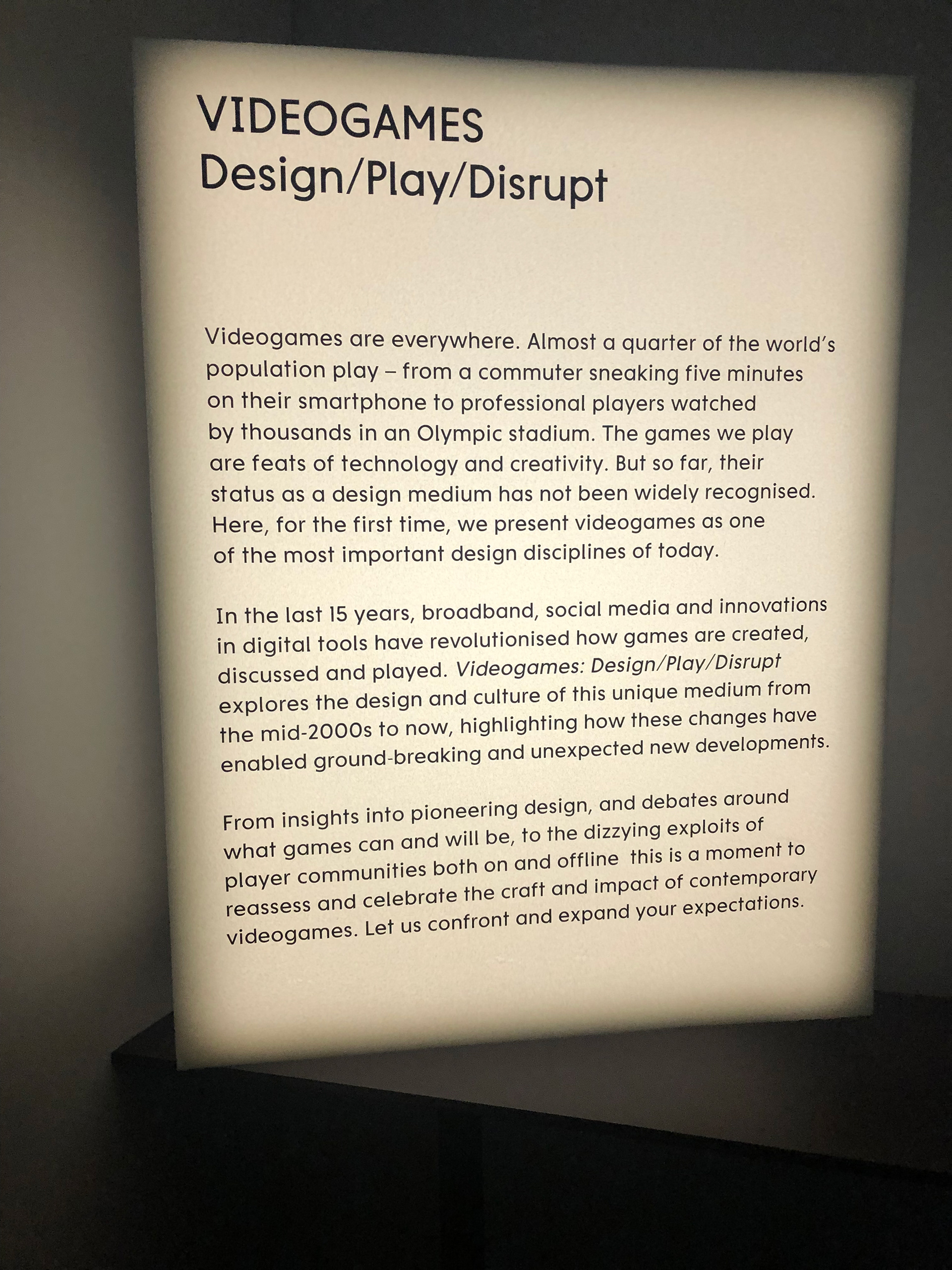 Because I am looking at the principles of video game design, I decided a trip to the V&A in London to see the Video Games: Design / Play / Disrupt exhibition, would be really valuable to get some inspiration and insight in to game design. The exhibition aims to provide a unique insight into the design process behind a selection of contemporary videogames deemed as groundbreaking, for different reasons. It includes concept art, design work, prototypes and discussions about design process, alongside immersive installation and interactives, that operate on a larger scale. Ultimately, the idea was to present videogames as a design discipline, showing how development in technology over the last 15 years has revolutionised how games are conceived, talked about and how they are played. The following will briefly show parts of the exhibition that I found insightful, and the elements that I feel could potentially inspire my process.
thatgamecompany (Journey) 
Believing that the range of emotions evoked by video games were very limited and often hostile, thatgamecompany aspired to create a game looking at evoking emotio
ns of empathy, love and awe, using their visual style, sound and the online multiplayer mechanics. Journey was the resulting game. Taking the game description directly from the information board it states:
"in Journey, you take on the role of a robed traveller, voyaging across a vast desert towards the peak of a distant mountain. You can be accompanied by other anonymous travellers through the unusual online multiplayer gameplay. There are no direct means of communication through text or speech. Instead players help guide and support each other through sounds and movement, sharing their emotional experience."
What I really appreciated about this part of the exhibition was the process of mapping out the journey through the game, and the similarities there are to mapping out journeys within UX design. It looks at the various stages of the game and the emotion and feelings they would expect the player to be experiencing, mood, conscious etc... alongside the game mechanics, scenery, touch points. Very much like addressing what a person is thinking, feeling, seeing, hearing during an experience.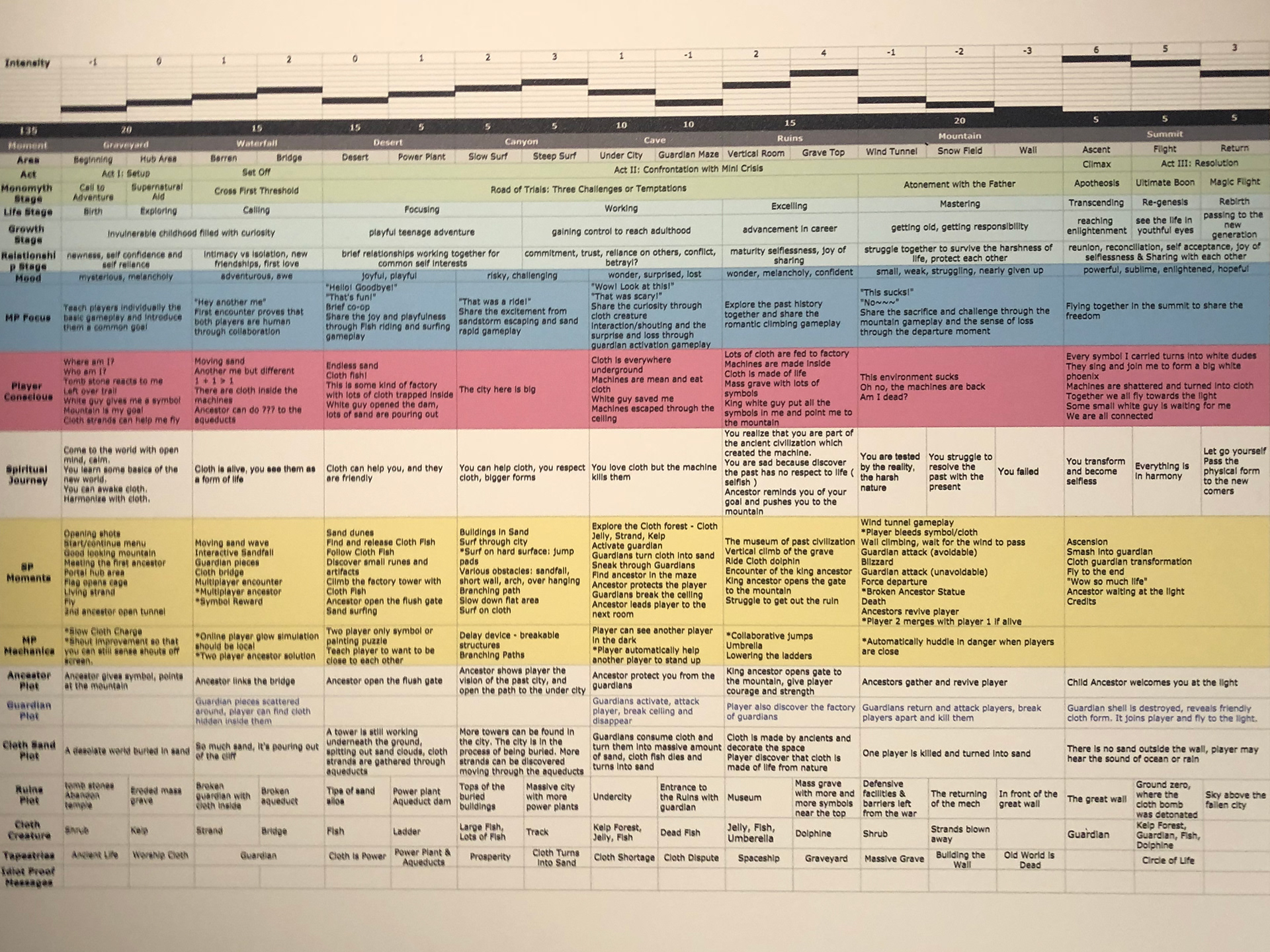 In addition to this, the art work and the emotion evoked just through the use of colour, sound, and movement made me realise how important the art direction is when you consider the video game experience. As can be seen in the video clip of the game on display: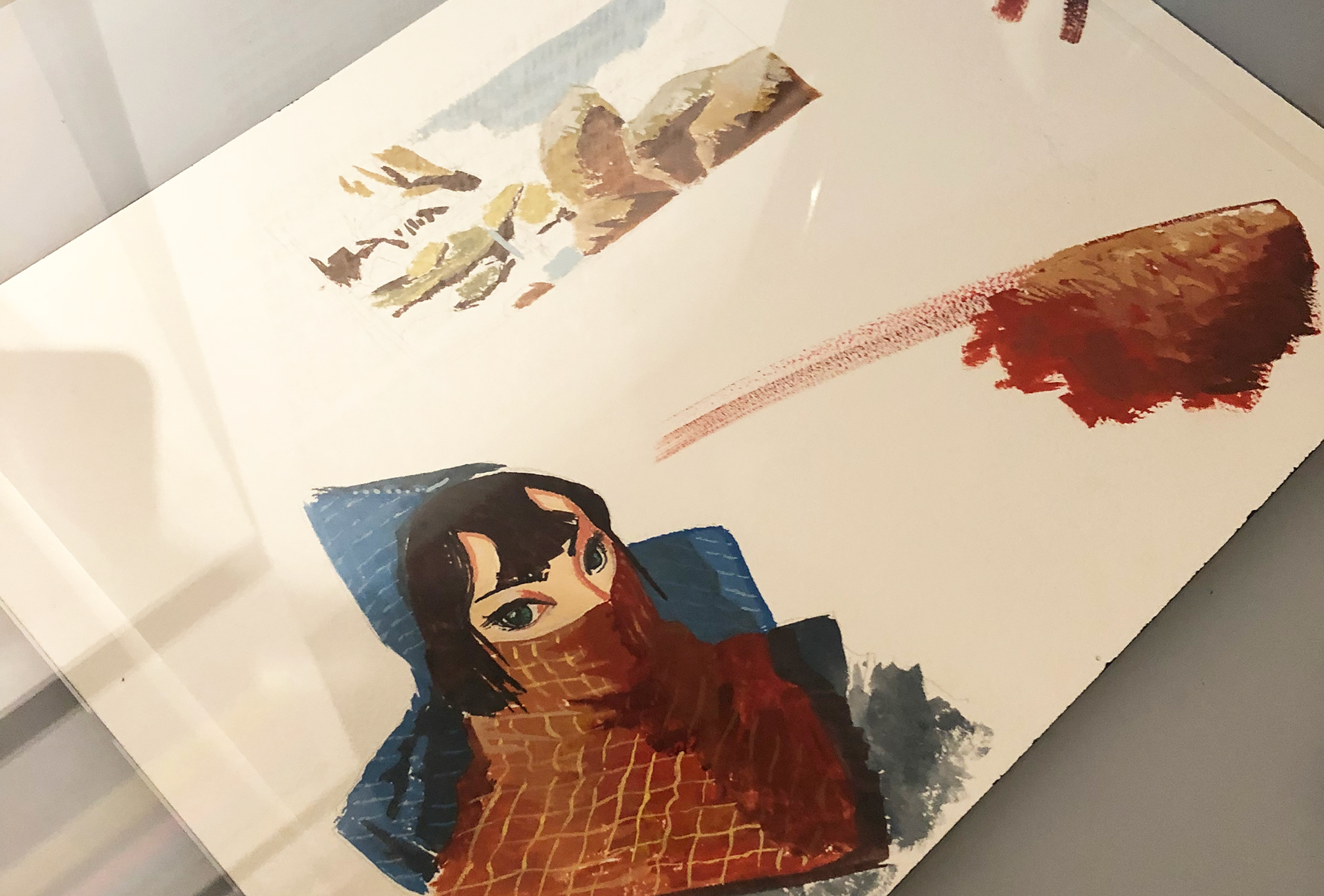 Jenny Jiao Hsia - game prototyping tips and aesthetic

I was really drawn initially to the aesthetic of Hsia's mini-games that broach really emotional and personal subject matter, such as eating disorders. However, there was a video where Hsia talked through rapid prototyping of games that I feel is a process I can adopt when it comes to creating potential games for my project. The video was a talk given by Hsia at A MAZE. in Berlin, 2017 which I have found on youtube for further reference. It details 20 prototypes which Hsia created, mostly as part of a course she took where each student was given one word per week and challenged to create a mini game per week based on that word. 
A big part of Hsia's process is around the art she creates for the games which starts with paper prototyping and sketching, then digitally created and animated and uses Unity to put the game together. Hsia does explain though that she found this process limiting and also explored how she later went on to explore the game mechanic, although in the long run this turned out to be something that wasn't a strength leading her to abandon many of the prototypes. This all leads to Hsia giving the following advice, which as someone who has never made video games before is something I need!
- Work with your strengths
- Be aware of the limitations
- Know the problems you are trying to solve
- Question the method, not just the work produced by the method
- Let people in on your process
This video and the accompanying display has given me the idea to try and produce a series of mini games as a way to test my methods, figure out my strengths and also understand any of the problems. I have also decided to think about using unity and whether this could work with my technology.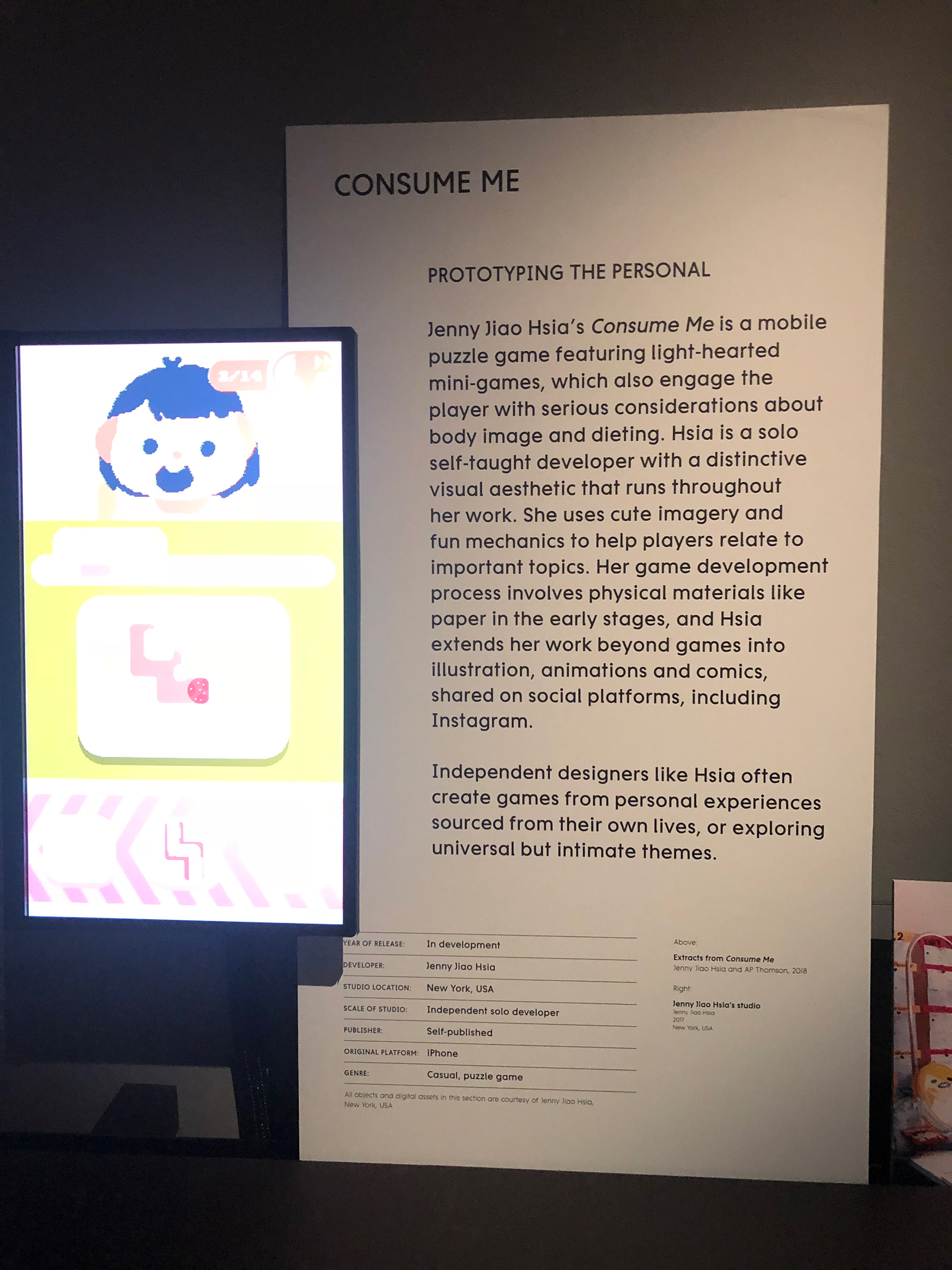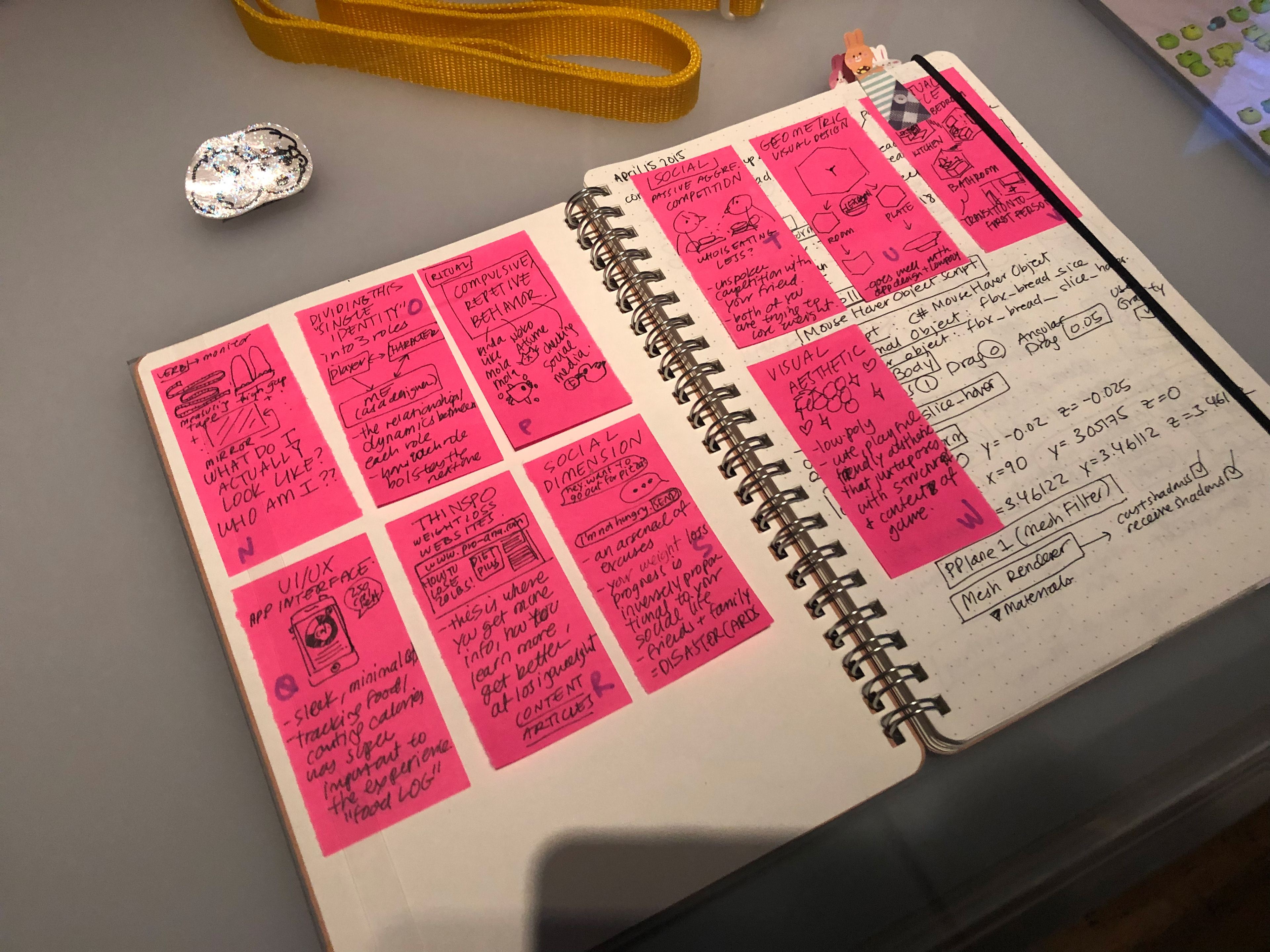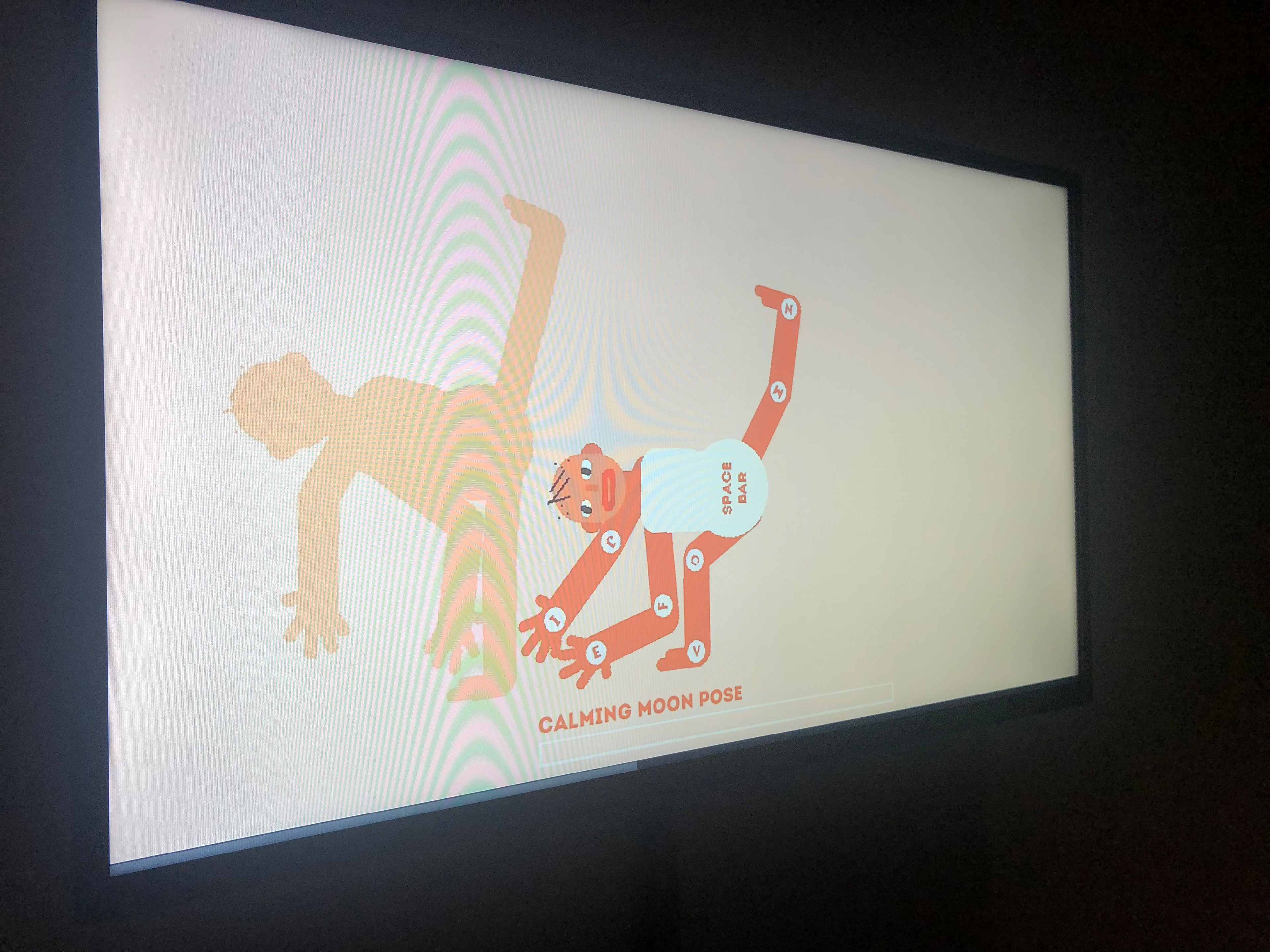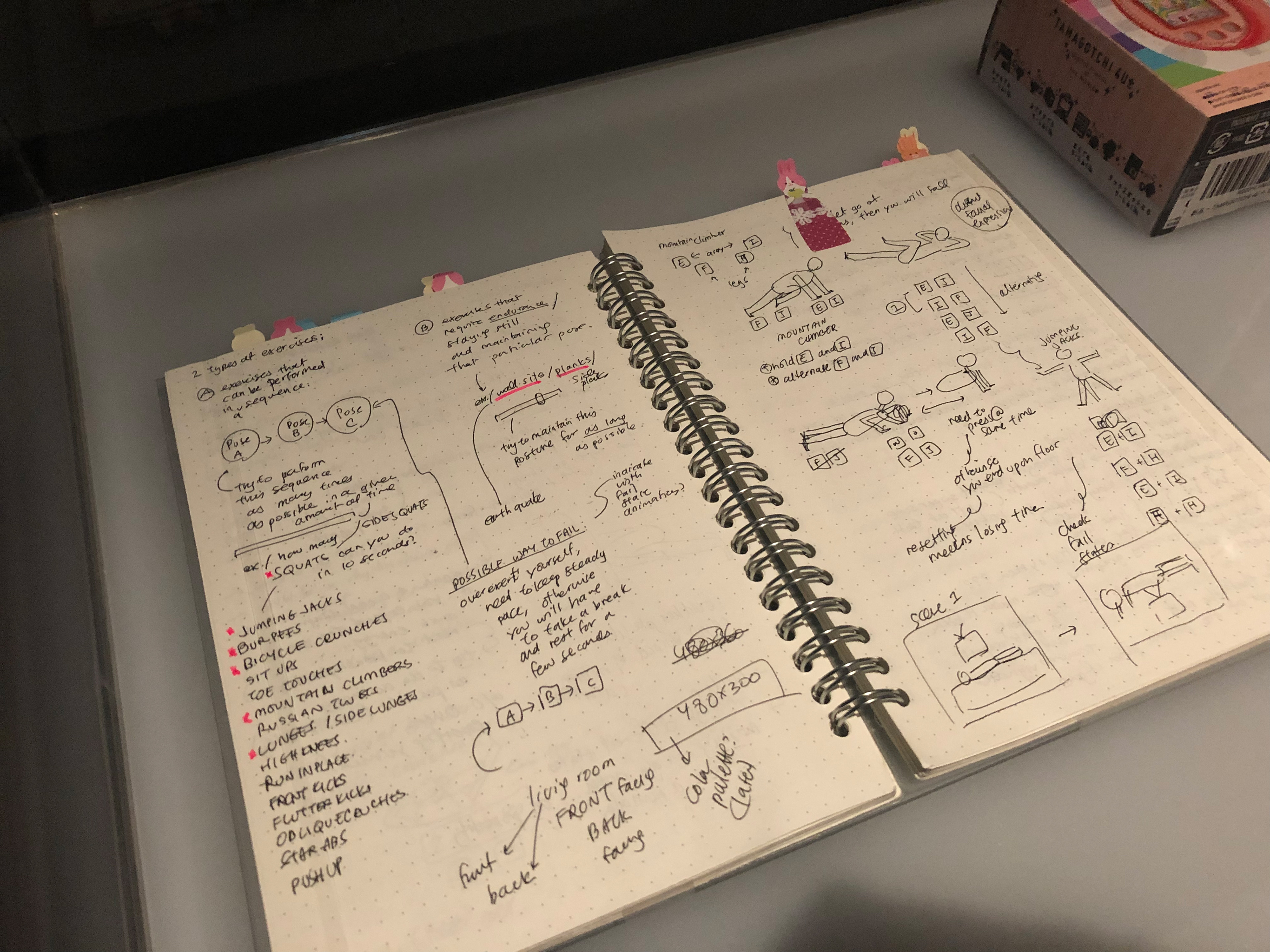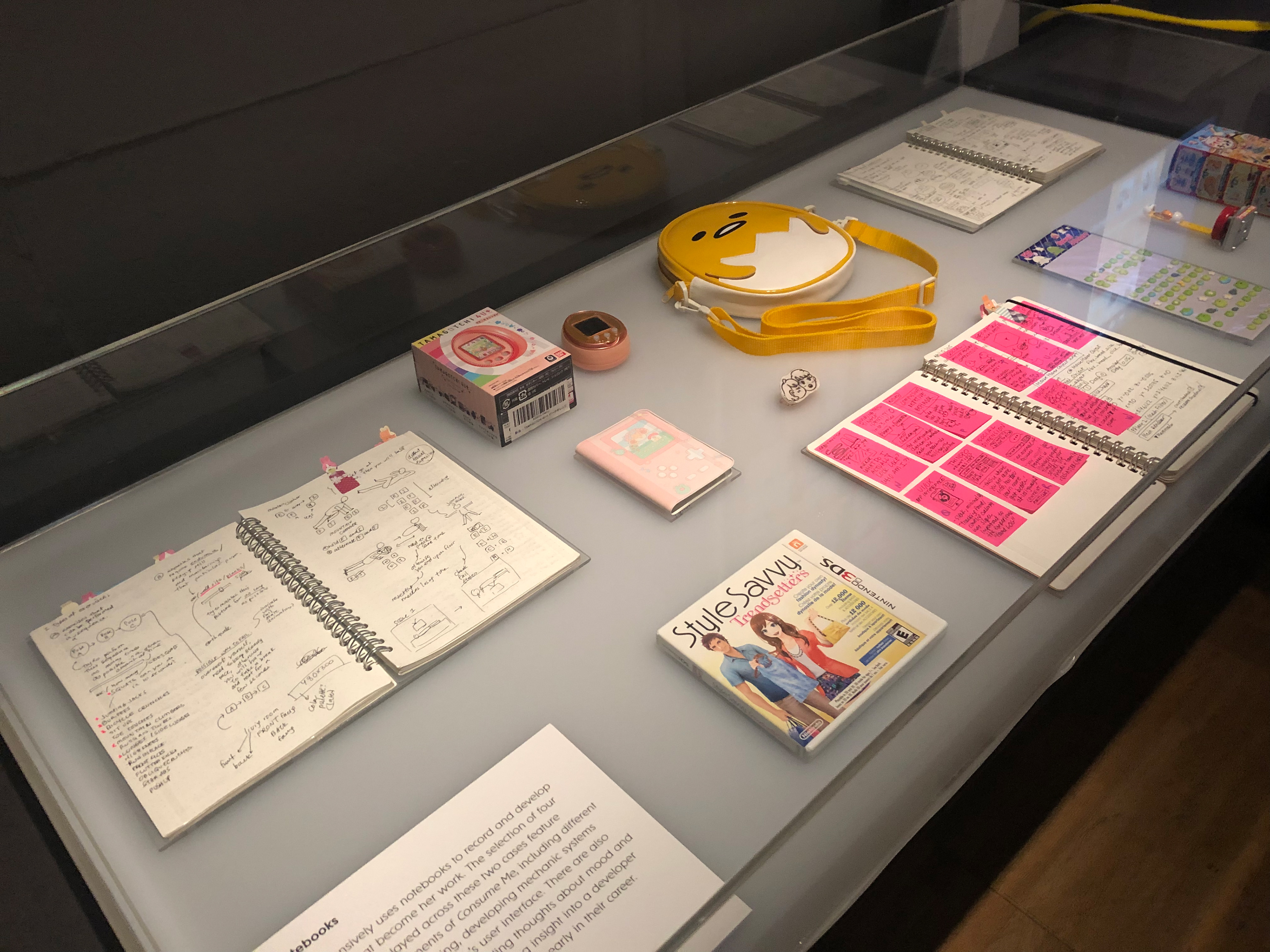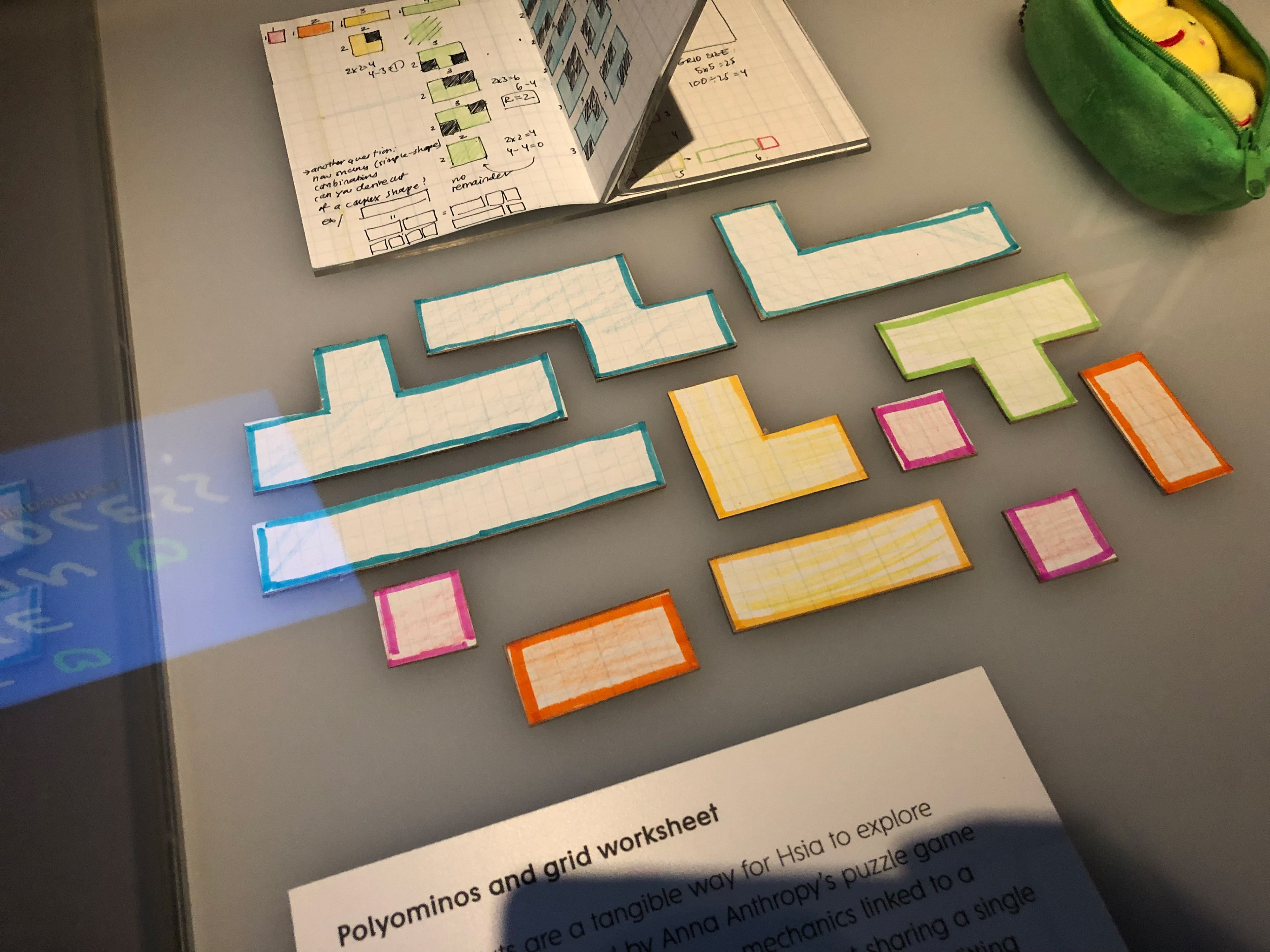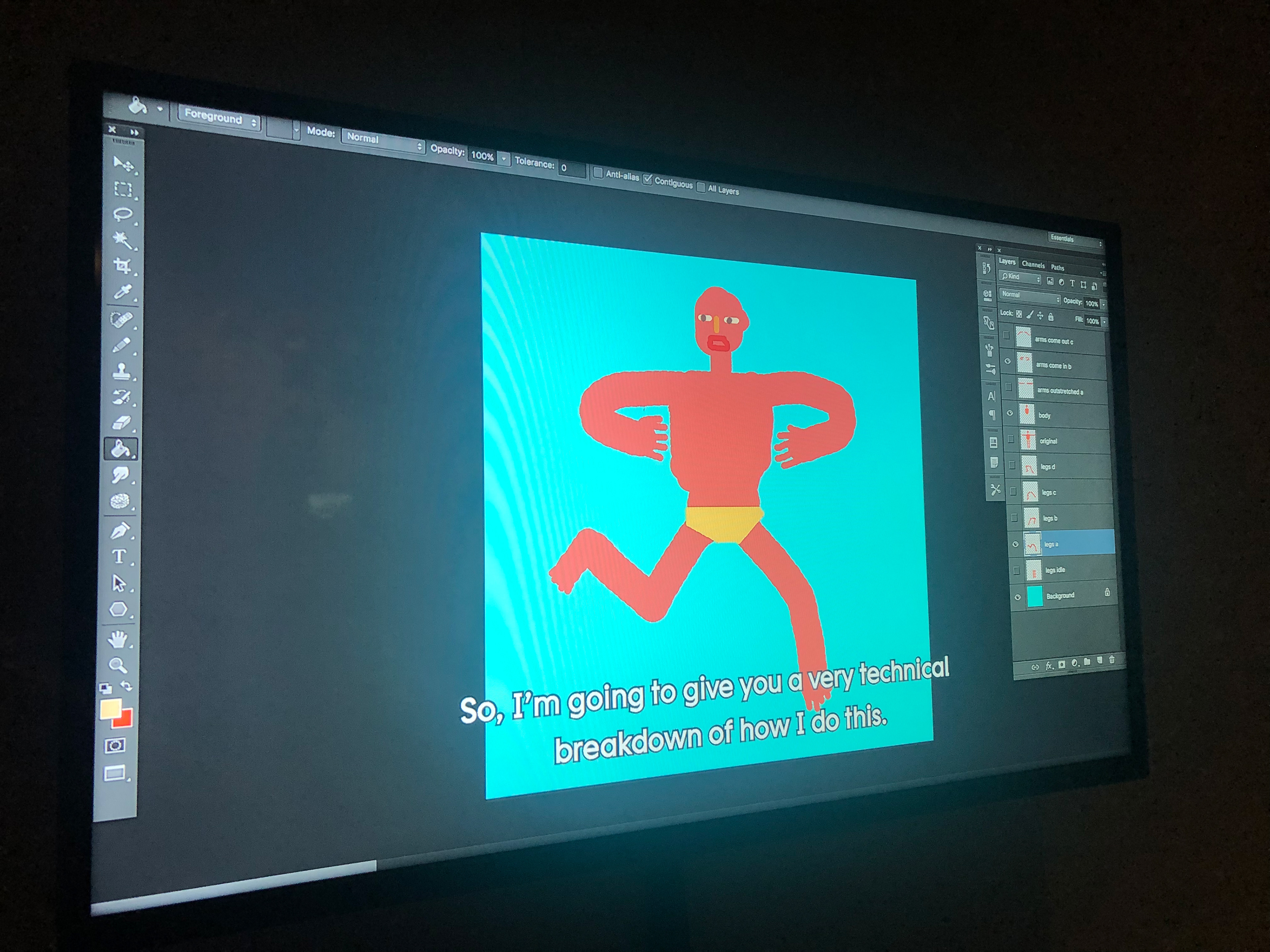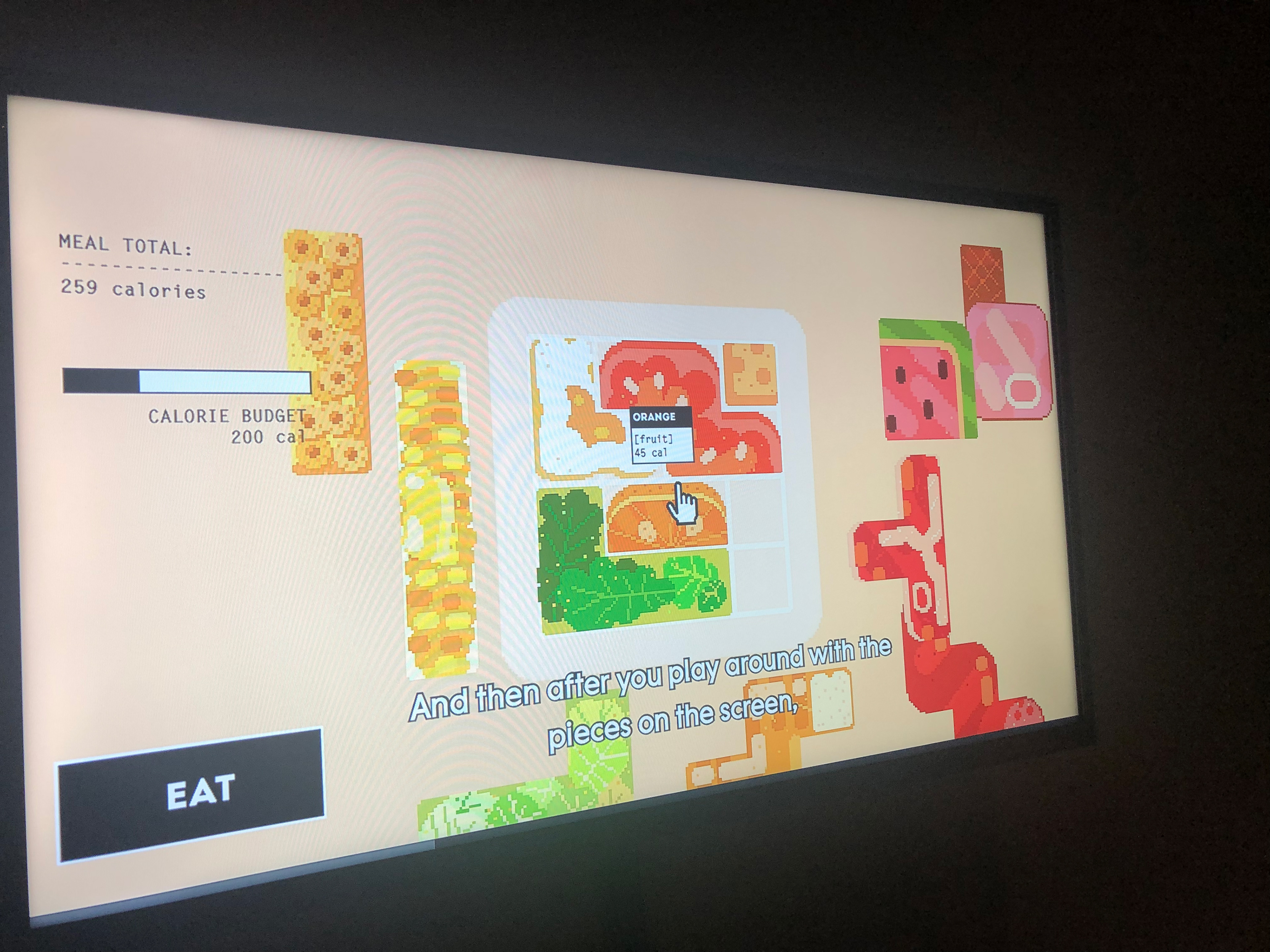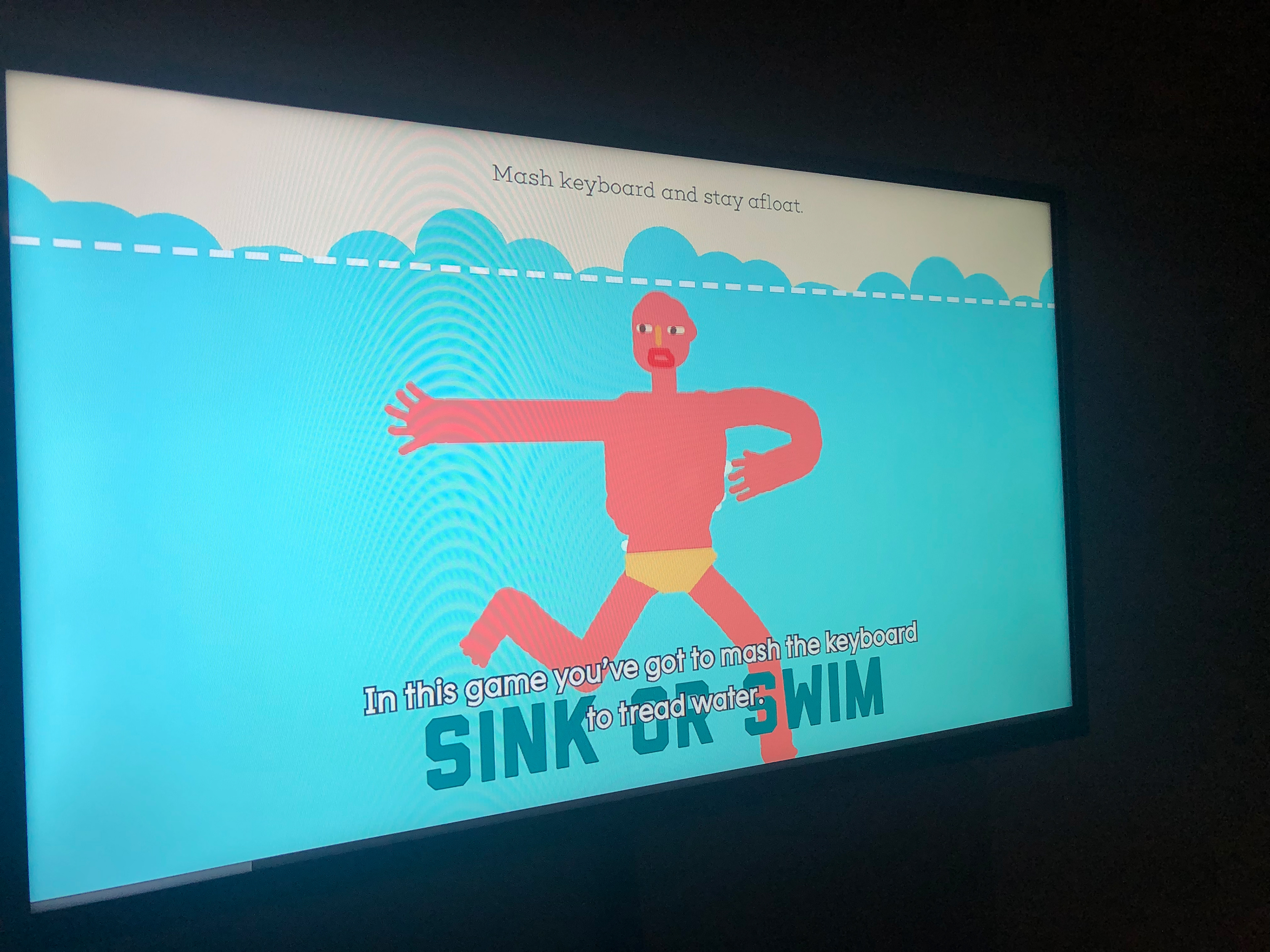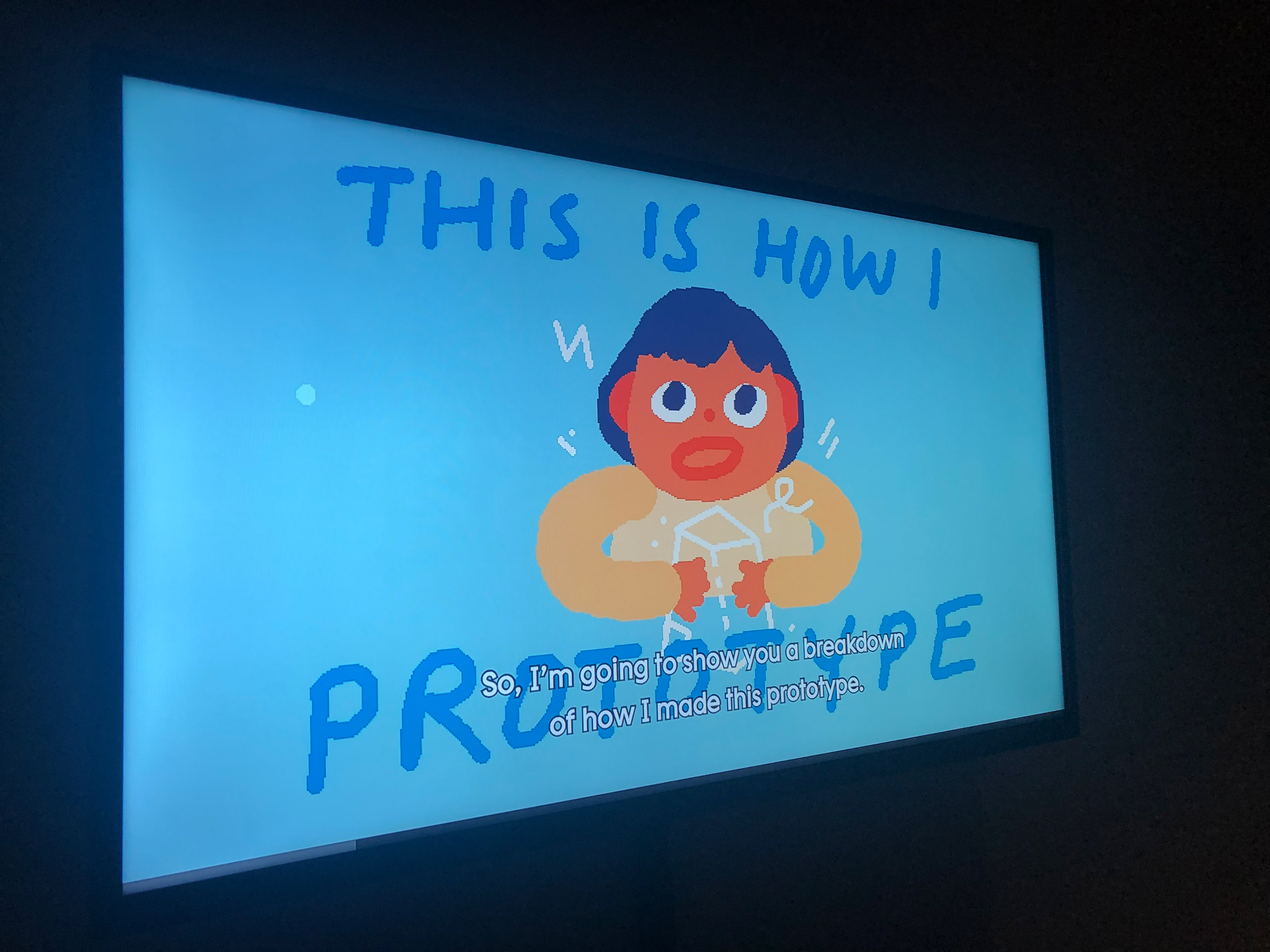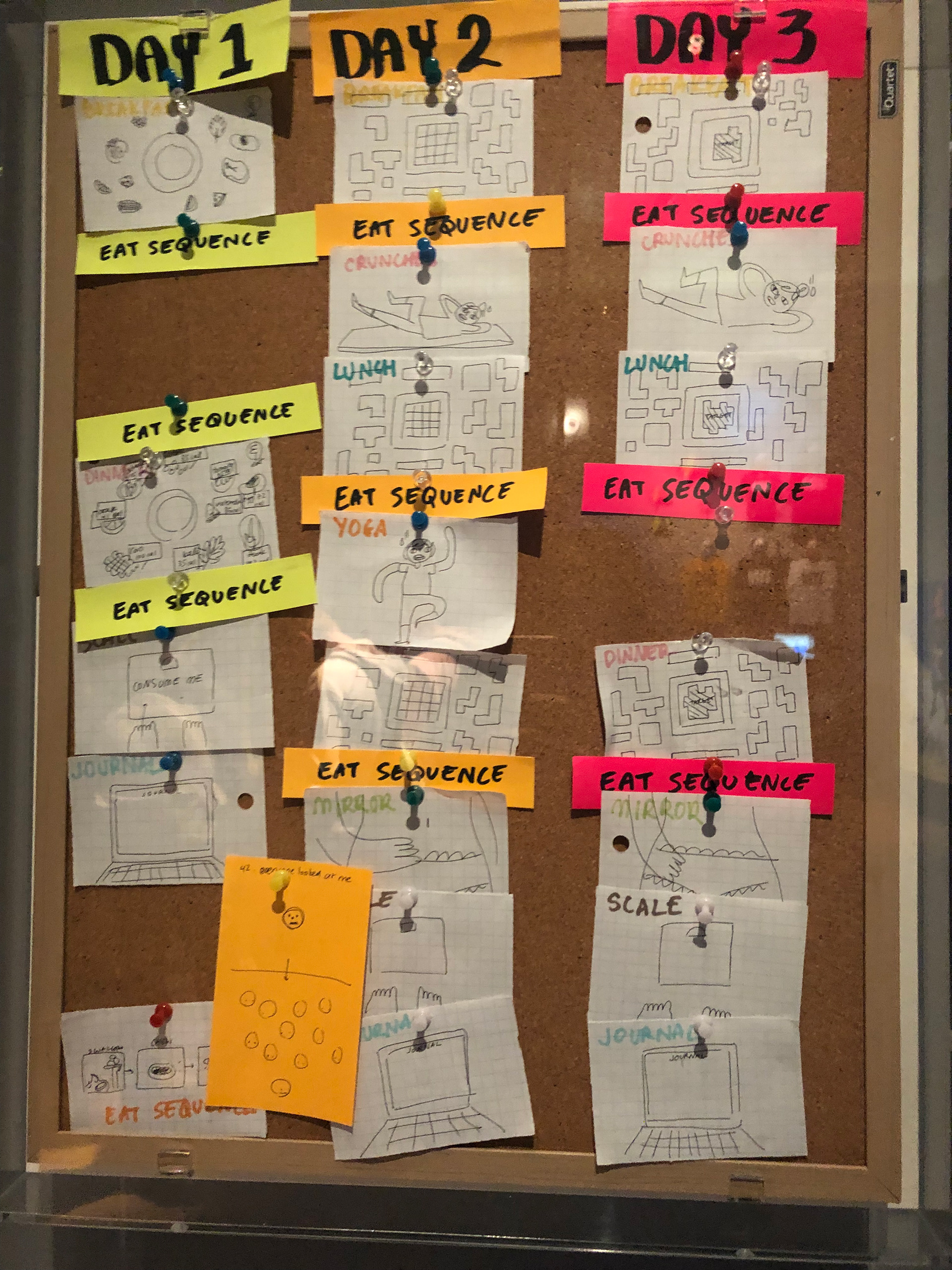 Disruptors - Player's offline
Another part of the exhibition that really resonated with me, and with my potential concept so far was a room dedicated to physical and experimental video games created by "hacker maker creators". With projects such as ROFLPILLAR, Line Wobbler and the UCLA game lab arcade backpack. It has got me thinking about different ways in which the body can be used as a controller and what potential that offers the concepting stage.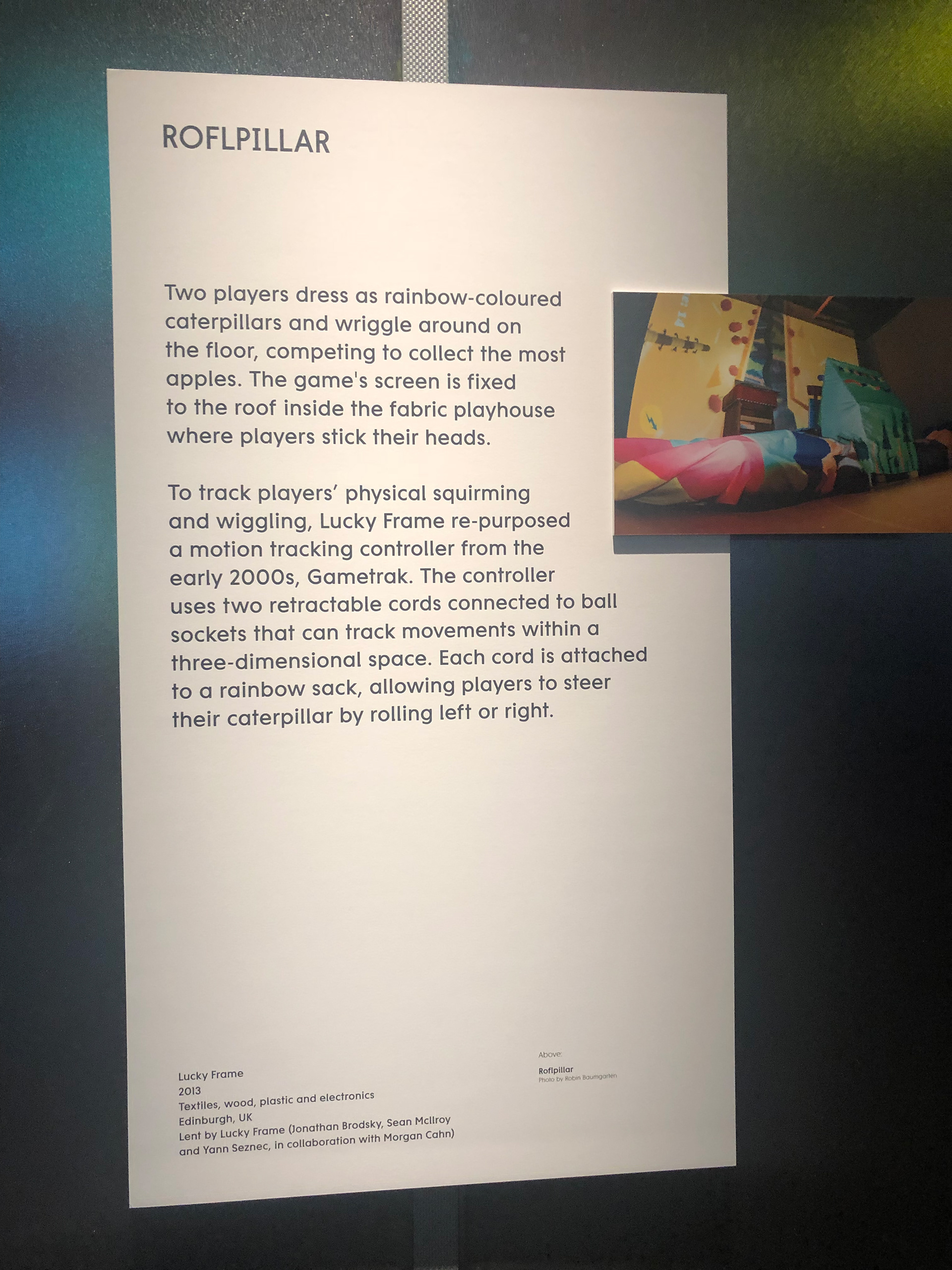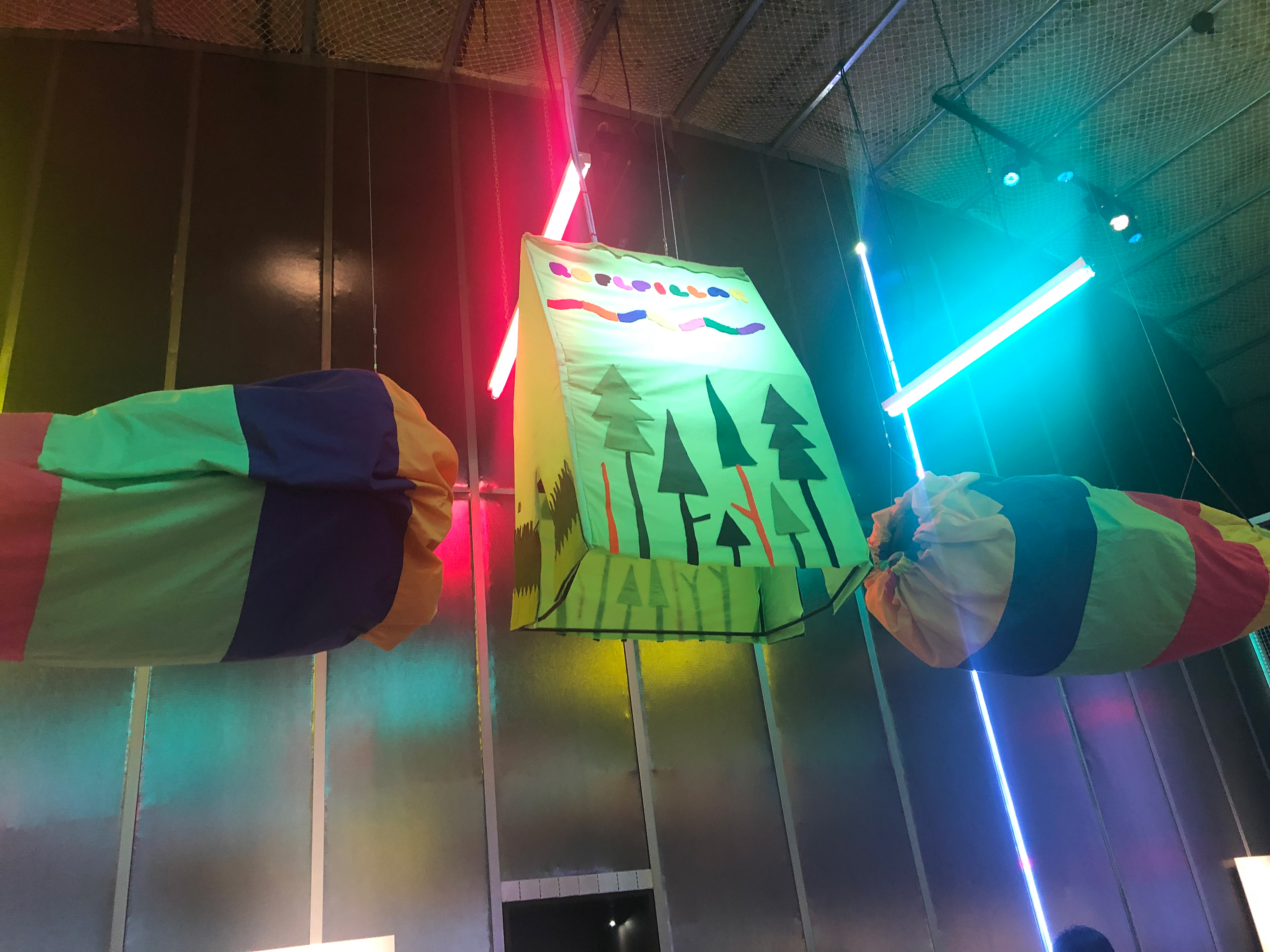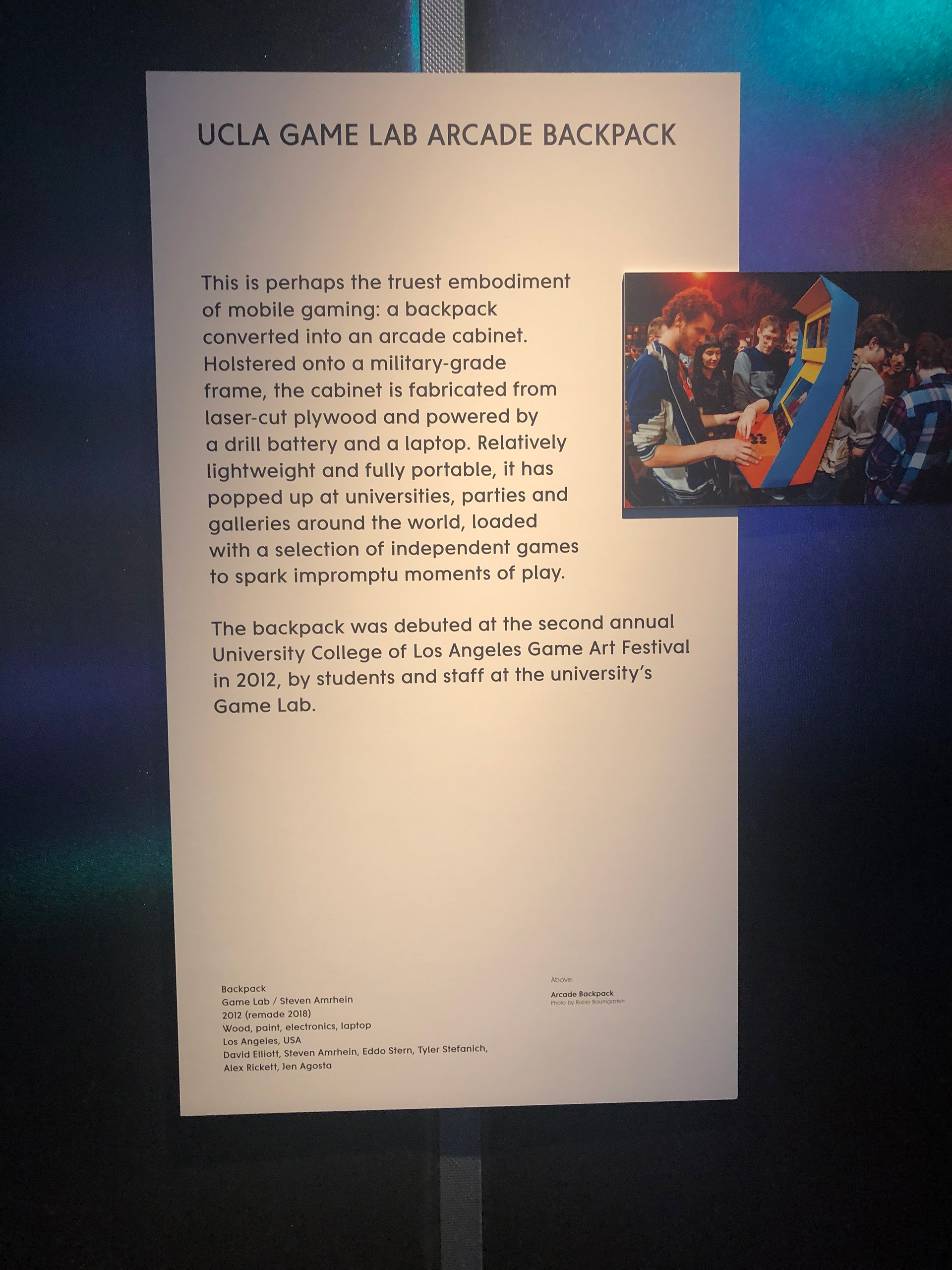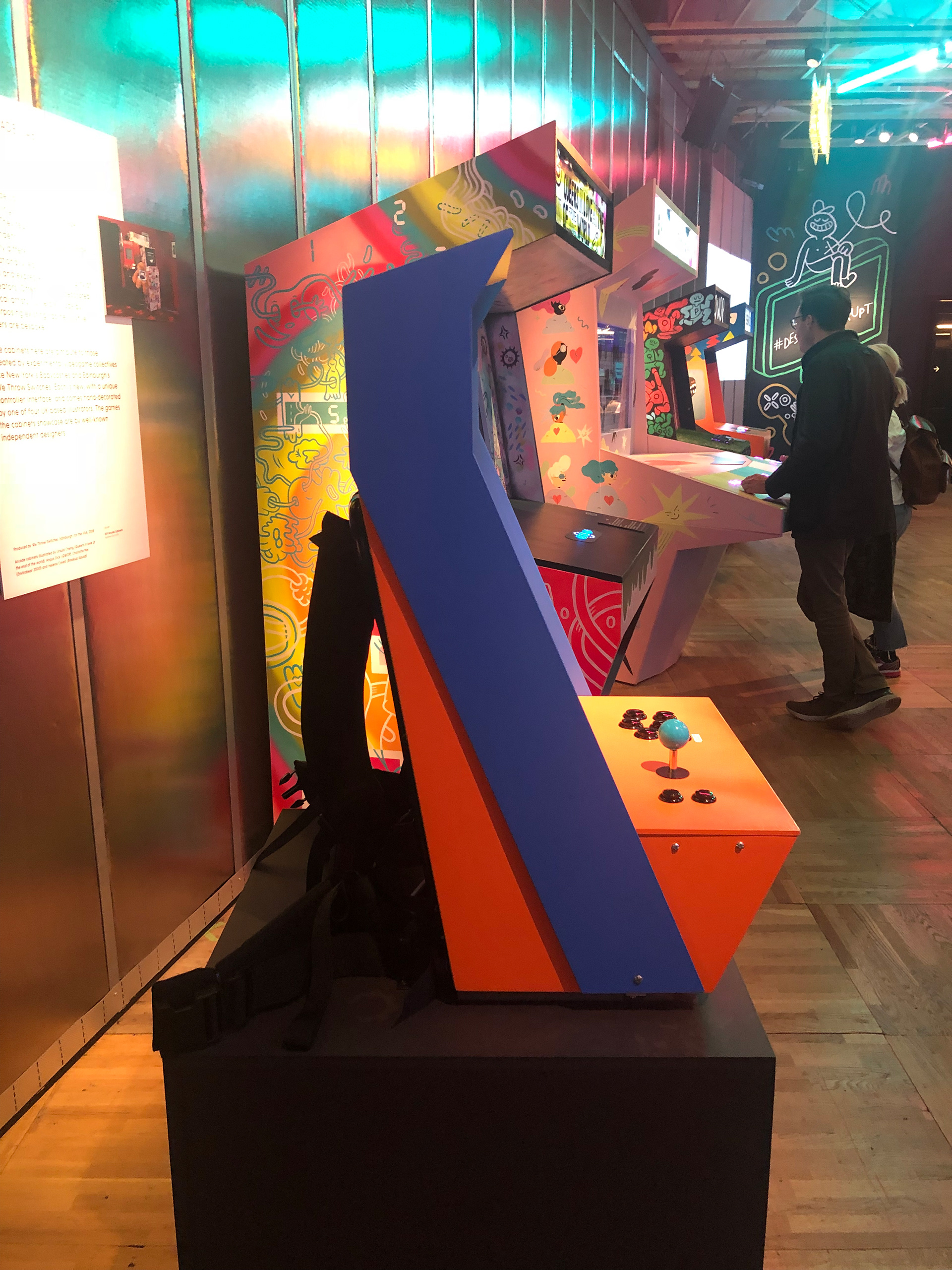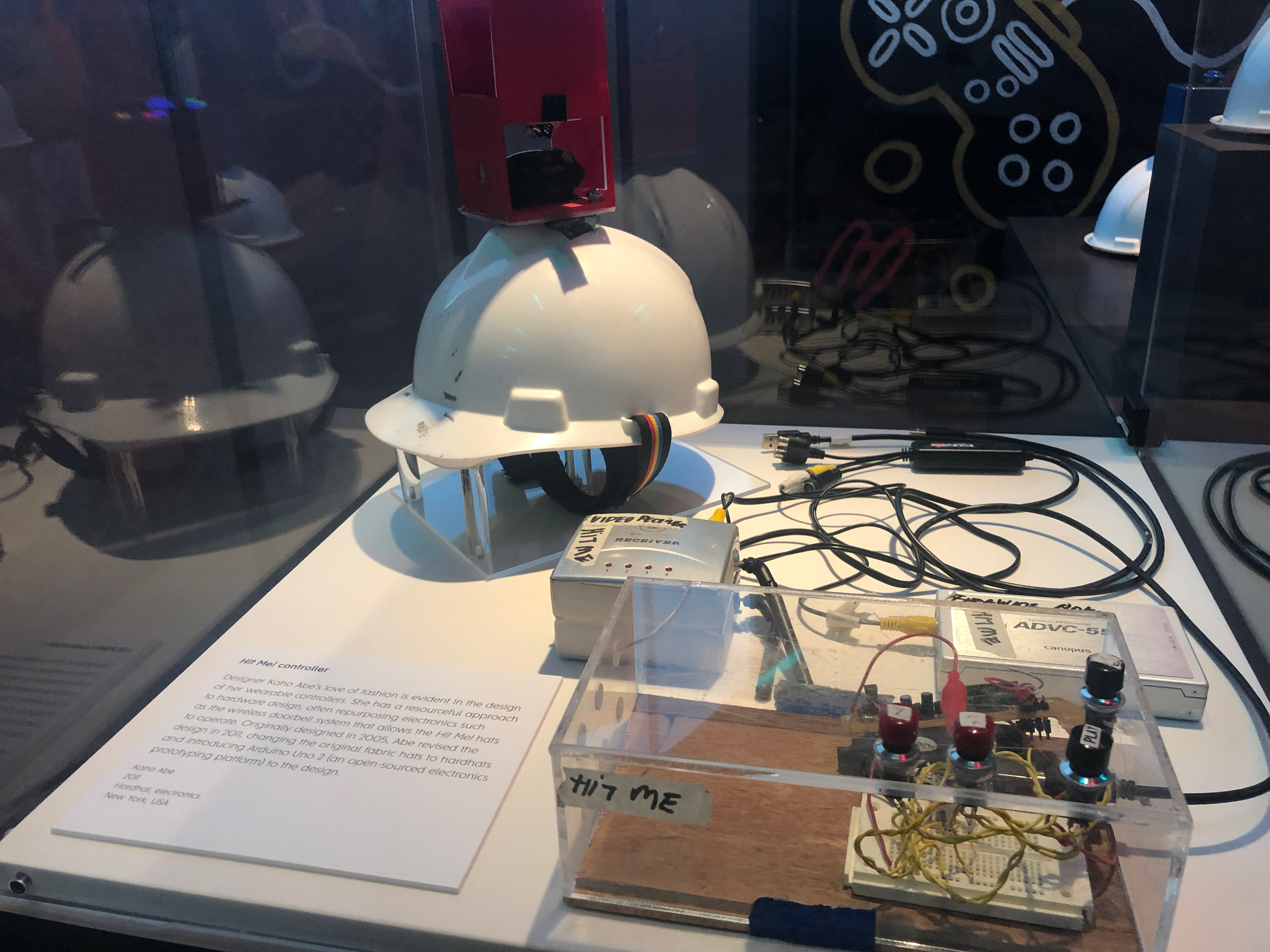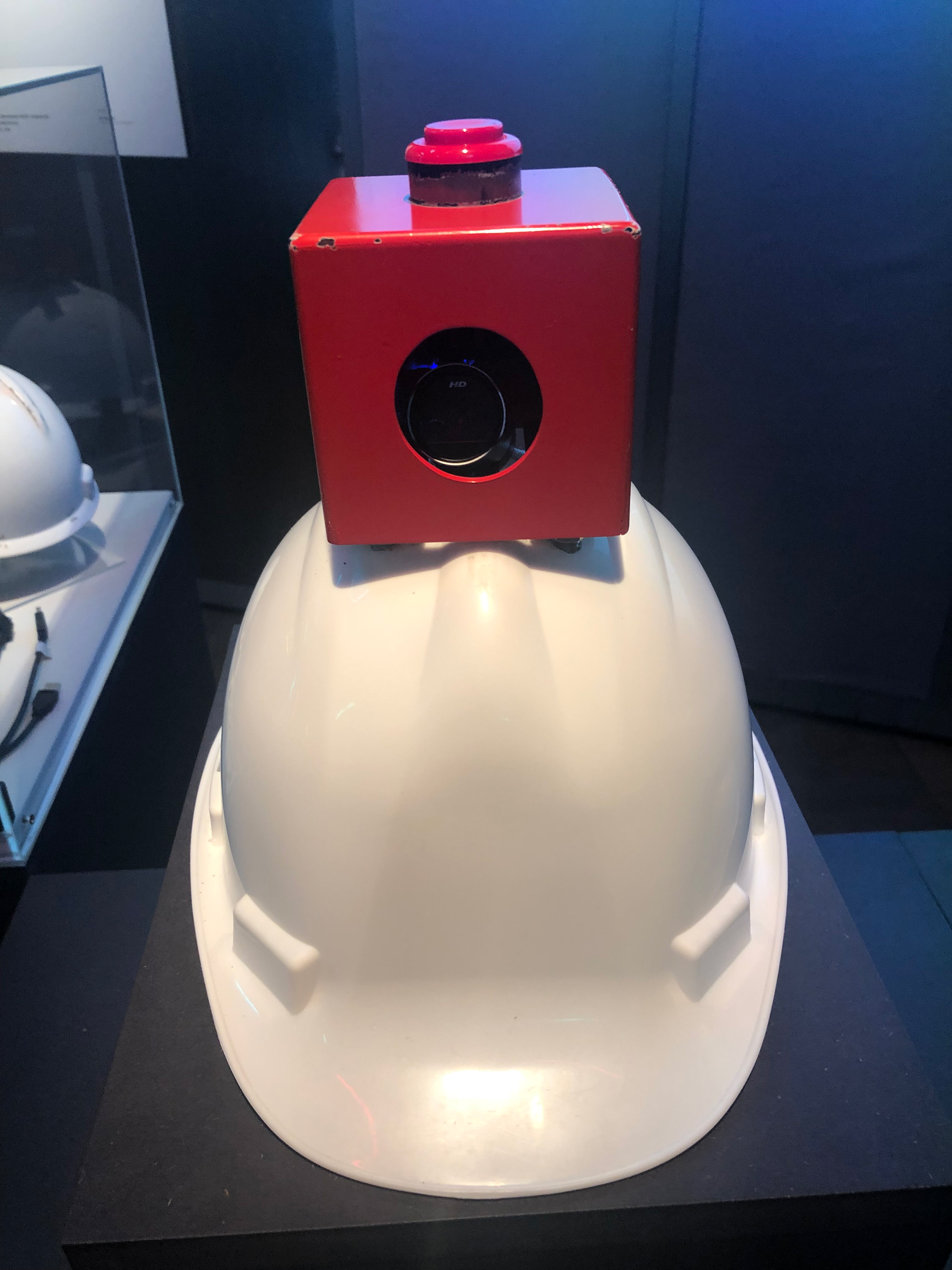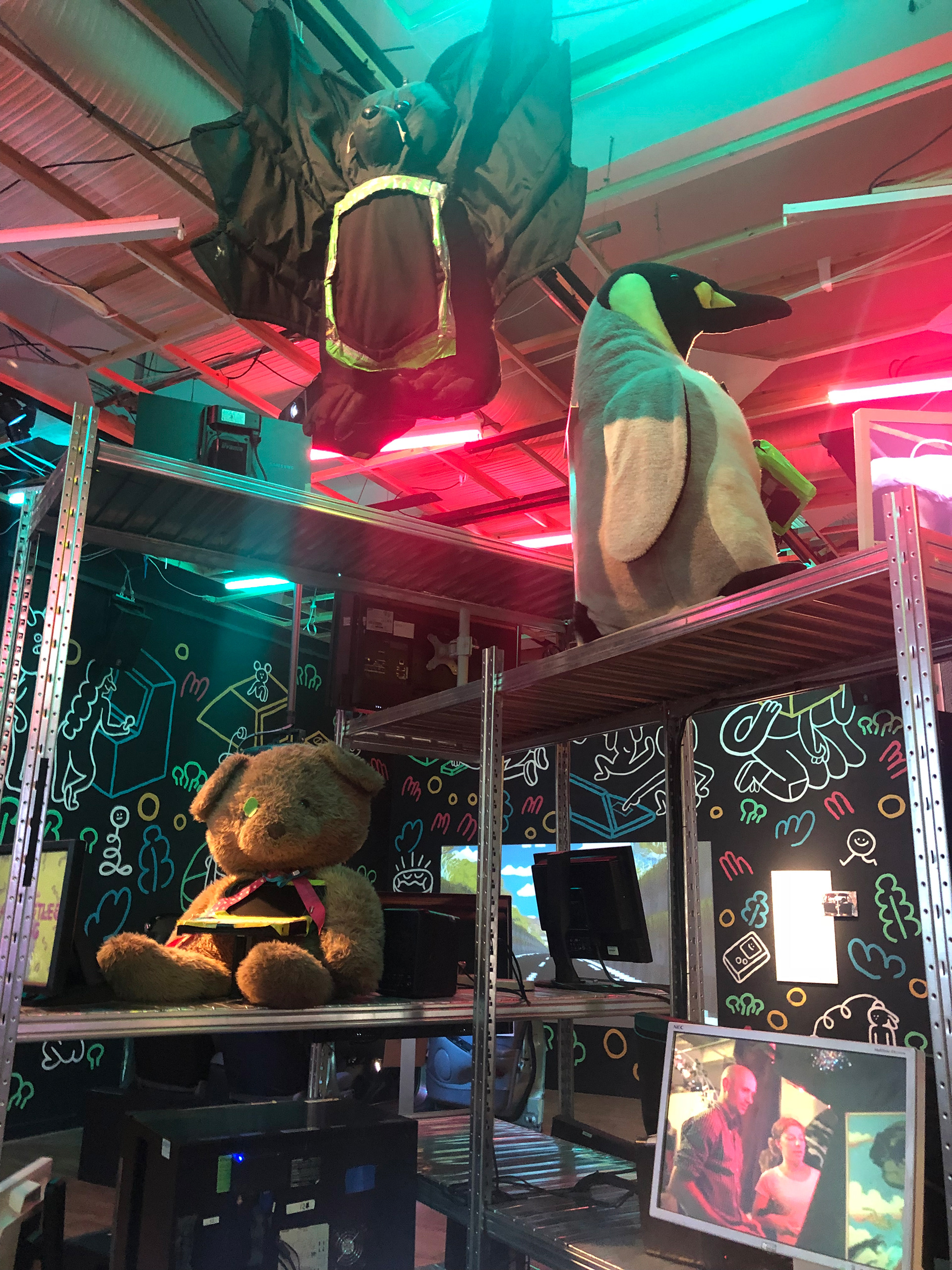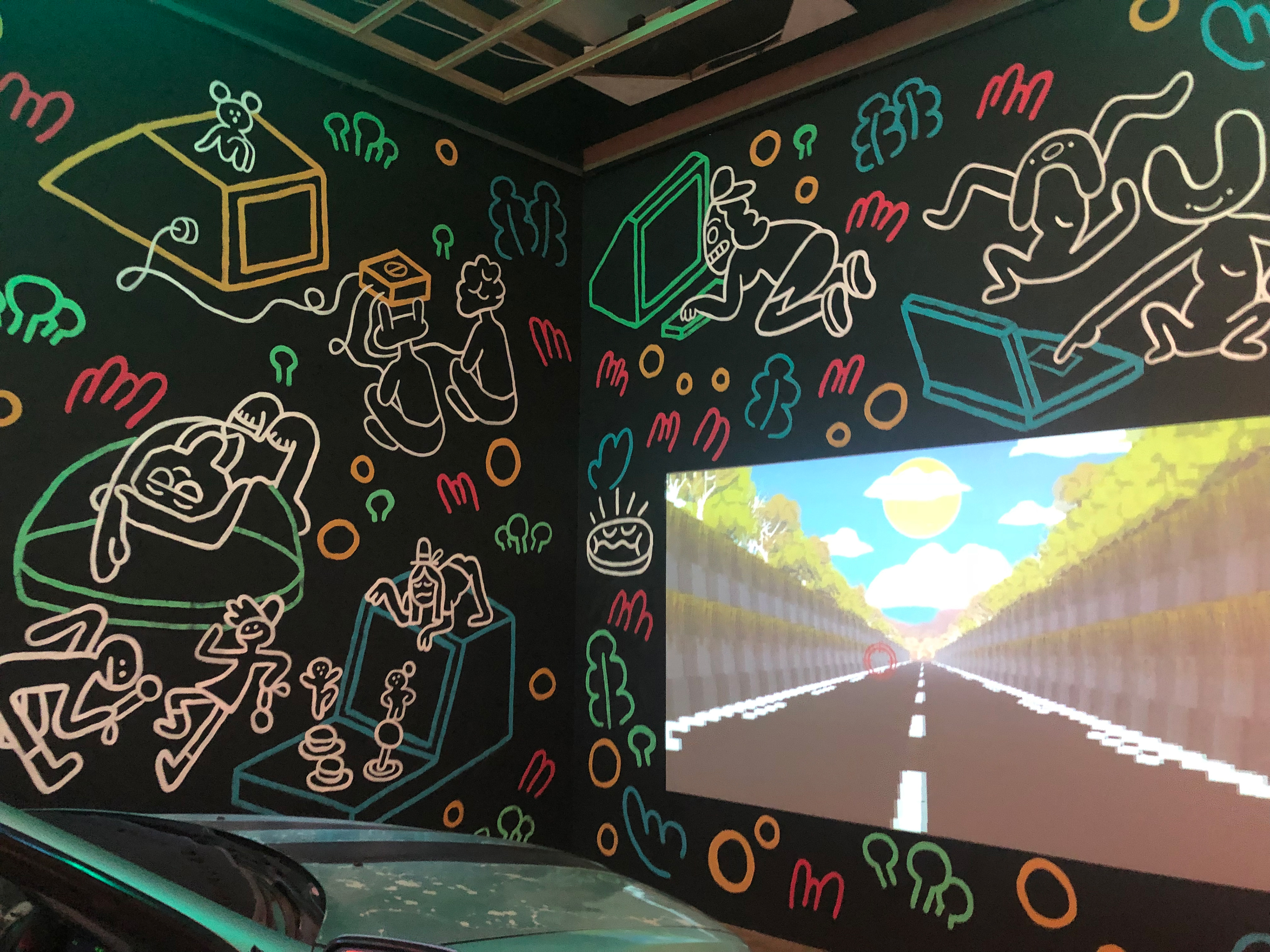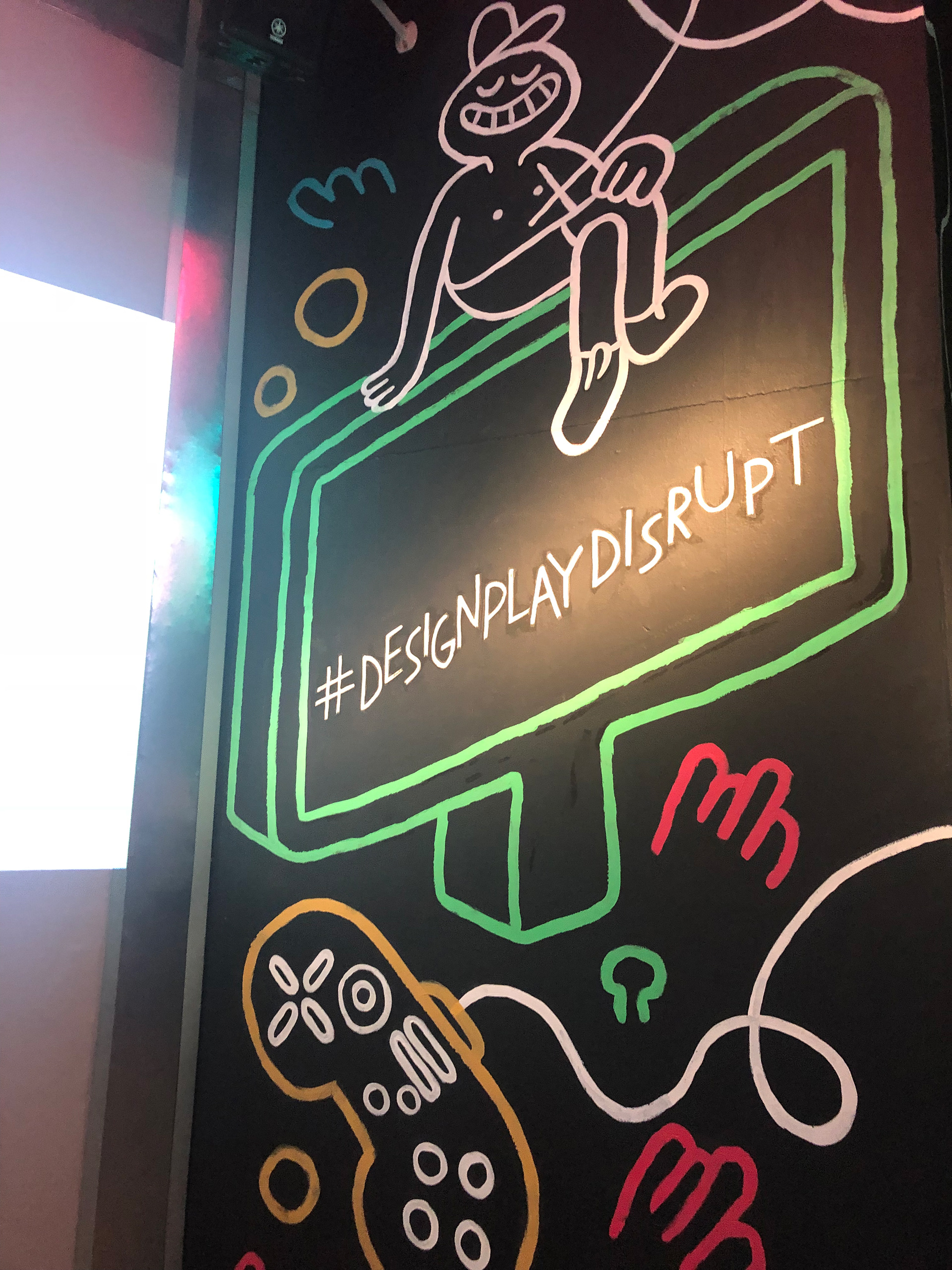 What next?
I am off to Lego House in Billund tomorrow, so the next step is to get myself there. I also want to try use the flight time to start sketching some concepts based on what I have seen today.
Thinking further forward than just this week, this visit has given me the ideas to:
- Complete mini design sprints for a couple of game themes (maybe include people)
- Think about what purpose the screen and art work in the game has and whether it is necessary