I bought a Kinect sensor last week that I have been wanting to connect to processing and look at the idea of projecting on to different spaces to create an immersive digital playground. By using a Kinect sensor which has advanced motion sensing and voice control it gives me a powerful potential tool to utilise and I have seen some projects similar such as
Lumoplay.
What if..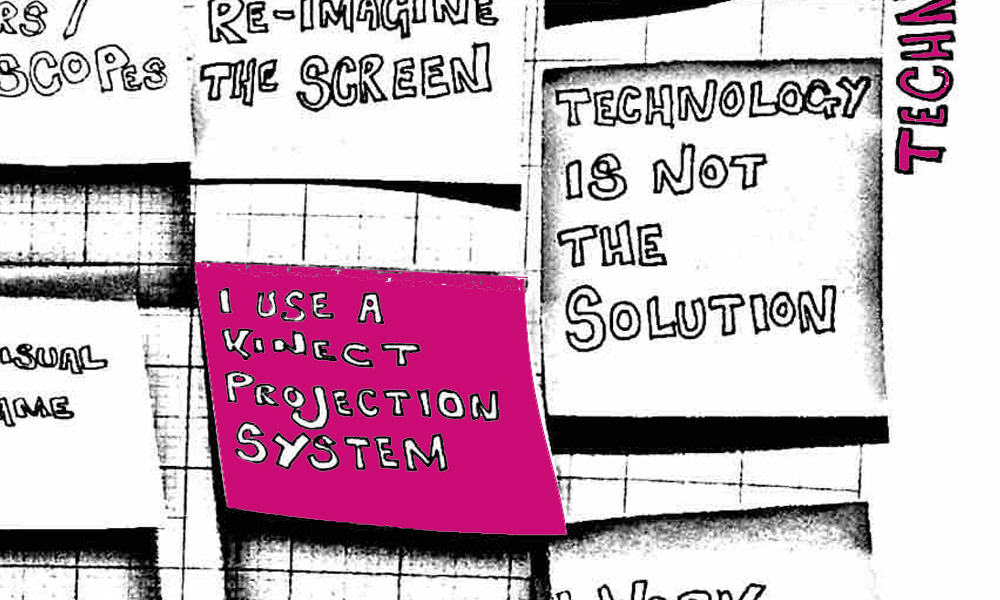 I have managed to connect the Kinect to my laptop and download the software a programmes to go with the Kinect suite. Luckily I managed to get it set up and get the depth sensing to work and also the skeletal tracking. I was also able to test a programme which uses skeletal tracking to pop the shapes that you catch in the game, you can also use your voice to change the shapes and colours and size etc... (see video)
As you can see the cat is looking rather curiously at me as I'm moving to begin with! 
Anyway, I ran in to a few issues when attempting to connect it through processing to use as a sensor with that. It appears as though the libraries for the PC no longer exist and I am struggling to connect the Kinect to my Mac. I do want to come back and explore this idea a bit more. However, I don't think I want to create a projected project. I would prefer it to be more self contained. So I am thinking that using arduino might be a better fit as the only purpose of using processing was to experiment with the projectors. 
What if...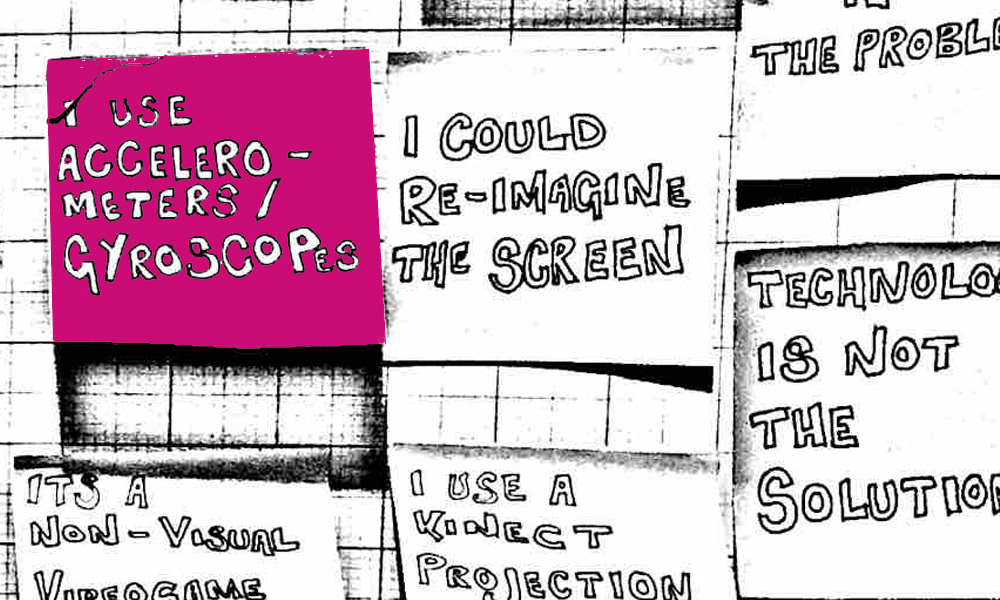 I have never used an accelerometer before but I know that these can be used to track activity and have seen a few online tutorials on how to create something similar to a fitbit. I know that I am wanting to track activity levels, in order to see what kind of impact my project will have physically. To have data that can reinforce the physical benefits. 
I am also thinking that it could be used in a way to trigger interactions, such as changing the colours of an RGB LED to begin with and see where it can go from there. So I decided to get the accelerometer up and working and reading values and then look at how to control an RGB LED with one. 
Something else which came out of gurus day was the notion of what a screen looks like and if I can re-imagine this somehow to either change its shape or use multiple screens in a way that it conveys mood and atmosphere rather than specific gaming images. 
What if....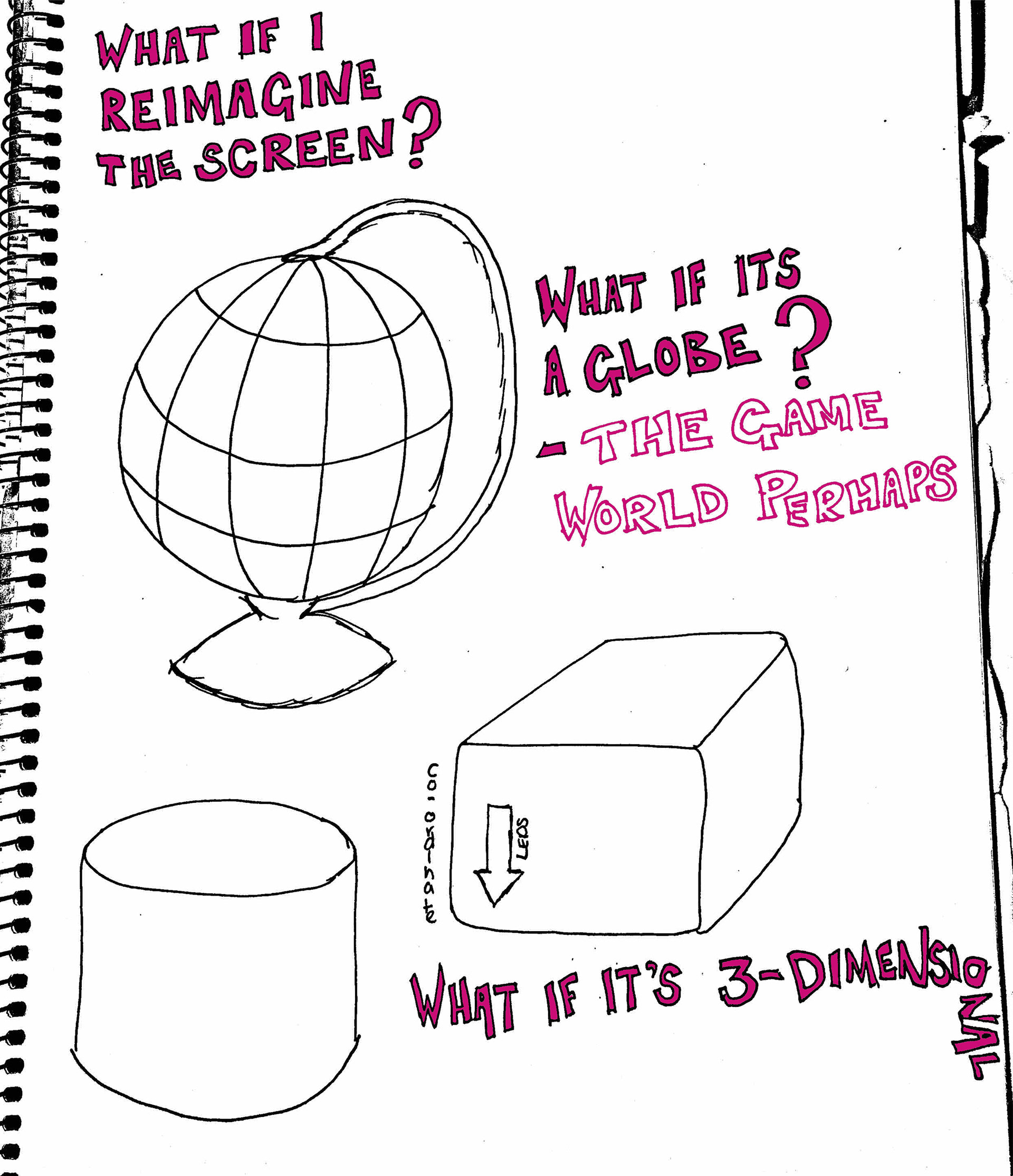 What's next?
- Keep going! 
- I want to keep sketching and start prototyping. I really still like the idea of becoming the character through dressing up so want to start thinking about how I can encapsulate that ceremony of dressing up.